I have reached my fundraising target for the Sydney to Wollongong (the Gong) for 2011!

The ride takes place next weekend November the 6th over 90km on the road South. Here's a map of the ride and a map showing the hills if your interested to see what I'll be going through.  This is my 4th attempt of the ride and this time I'm planning on doing it at the quickest speed possible.
A BIG thankyou to all my sponsors  from both Australia and back in England. Especially a BIG mention to Richard Wright who was my biggest sponsor with $80!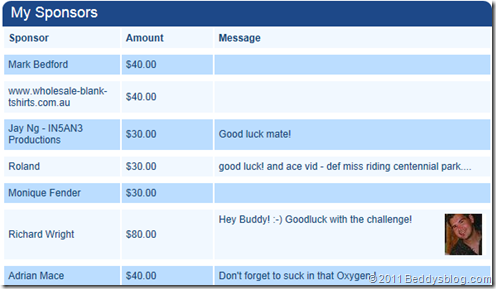 Update 28/10/11
My Grandad has just sponsored me $20, my total is now upto $310 thanks Grandad!