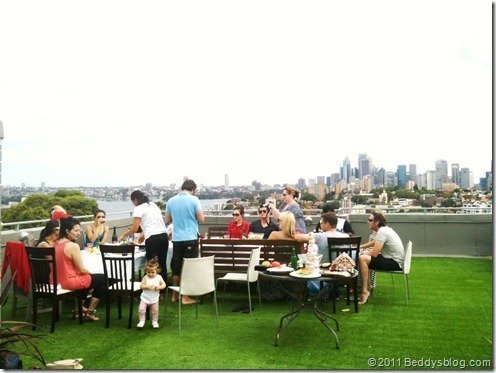 Chris and Christina's rooftop with the view of the city
I just wanted  to share a barbie we went to on the roof of my mate Chris and Christina's roof on the weekend. Lovely view of the city, lovely company and tip top food from Christina again like last year.
I wish I took a photo of the gorgeous glazed baked ham leg with the apricots, best thing I've eaten so far this Christmas season but I was too busy talking and drinking beers. Sanna's Christmas mince pies with homemade sweet shortcrust were really great too and a hit with the guests.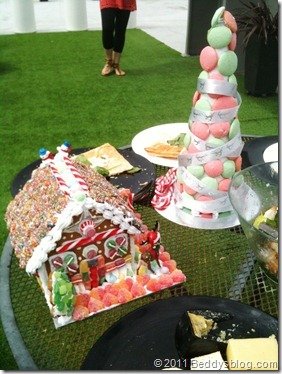 Gingerbread house Christina made I thought looked great