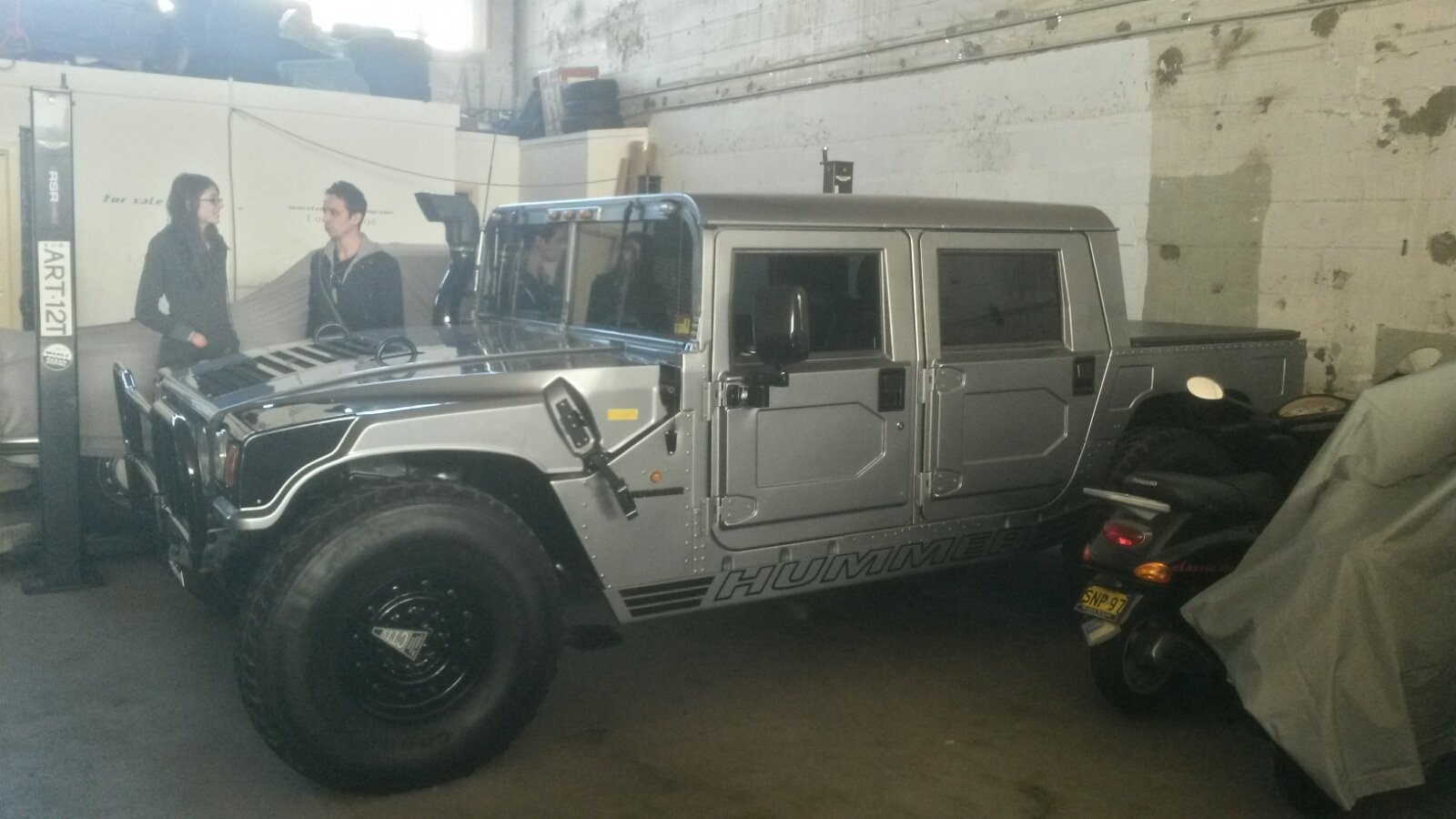 We went to look at the Hummer Brendons interested in buying and branding up for his coffee shop. Worst sales person ever!
But the tank, err car was more impressive in person than photos do it justice.
Best internal feature has to be the heated and cooling electronic cup warmers.
Best external feature was gotta be the self inflating/deflating tyres all controlled from inside the cabin.
Watch out Sydney pedestrians!