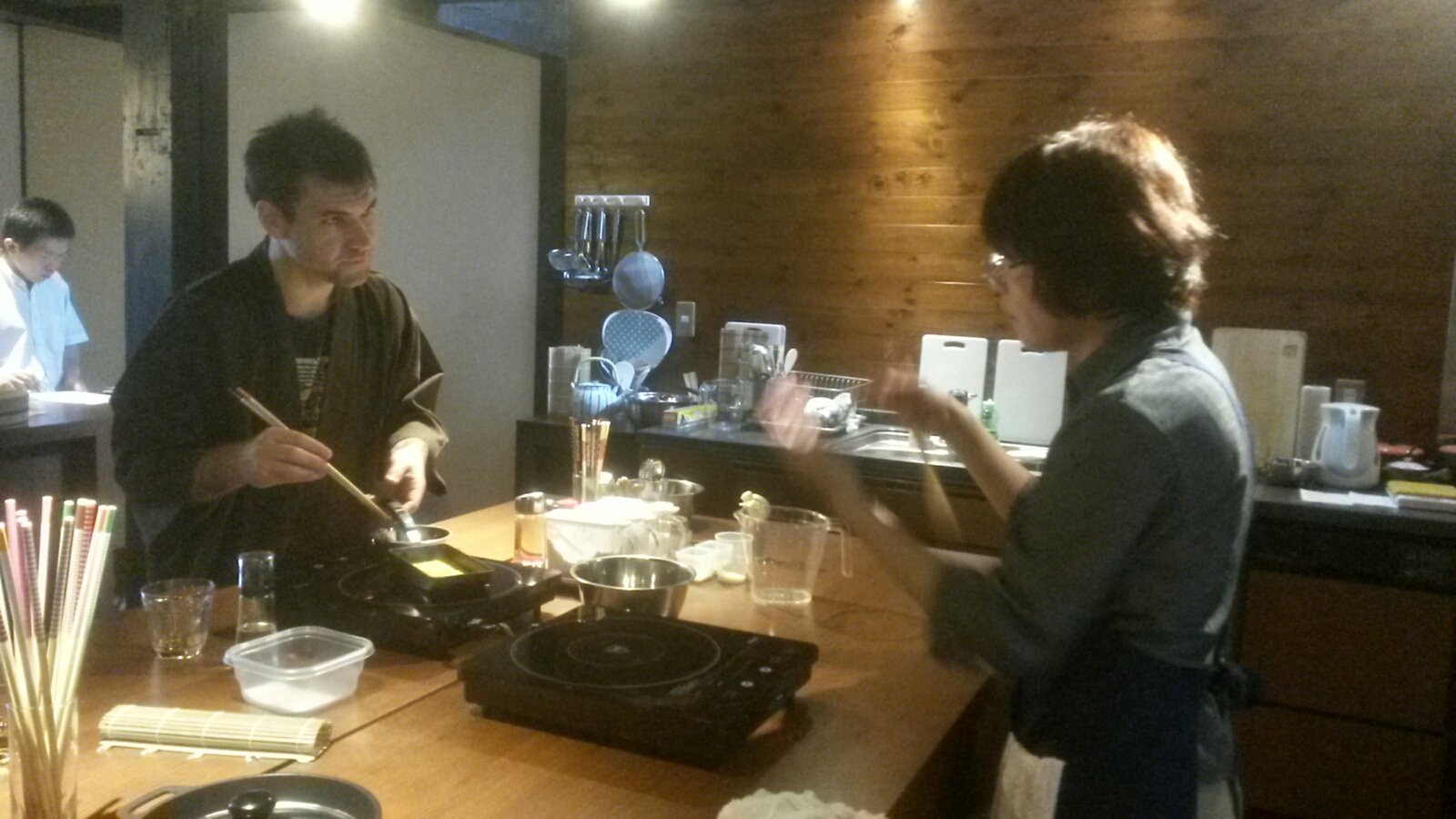 Great that the Kyoto temples are, it's lovely to meet local people whilst learning about how to cook their food im more commonly just used to eating back at home in Sydney.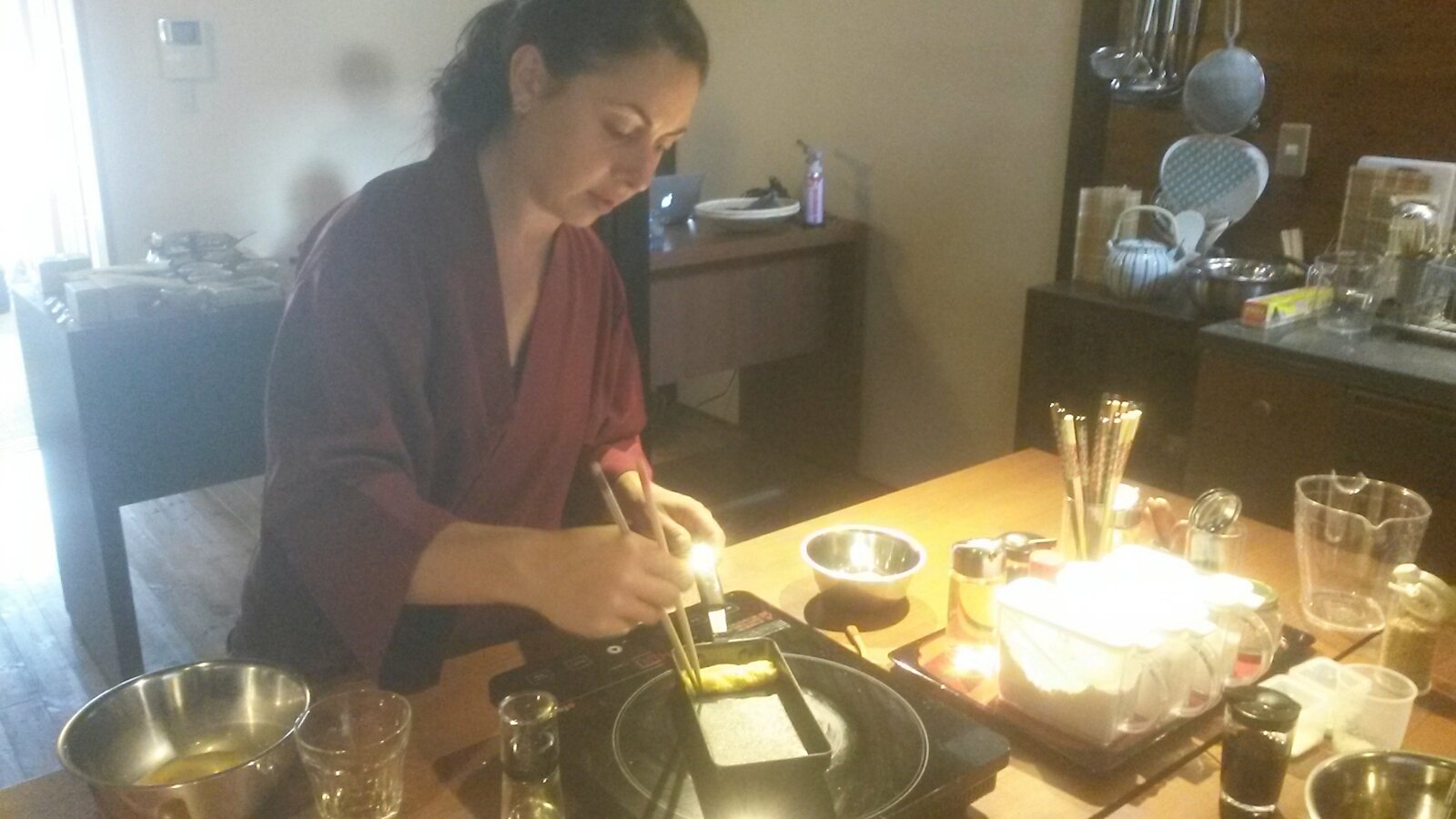 Sanna and me did a morning bento cooking class in someones home kitchen and loved all of it.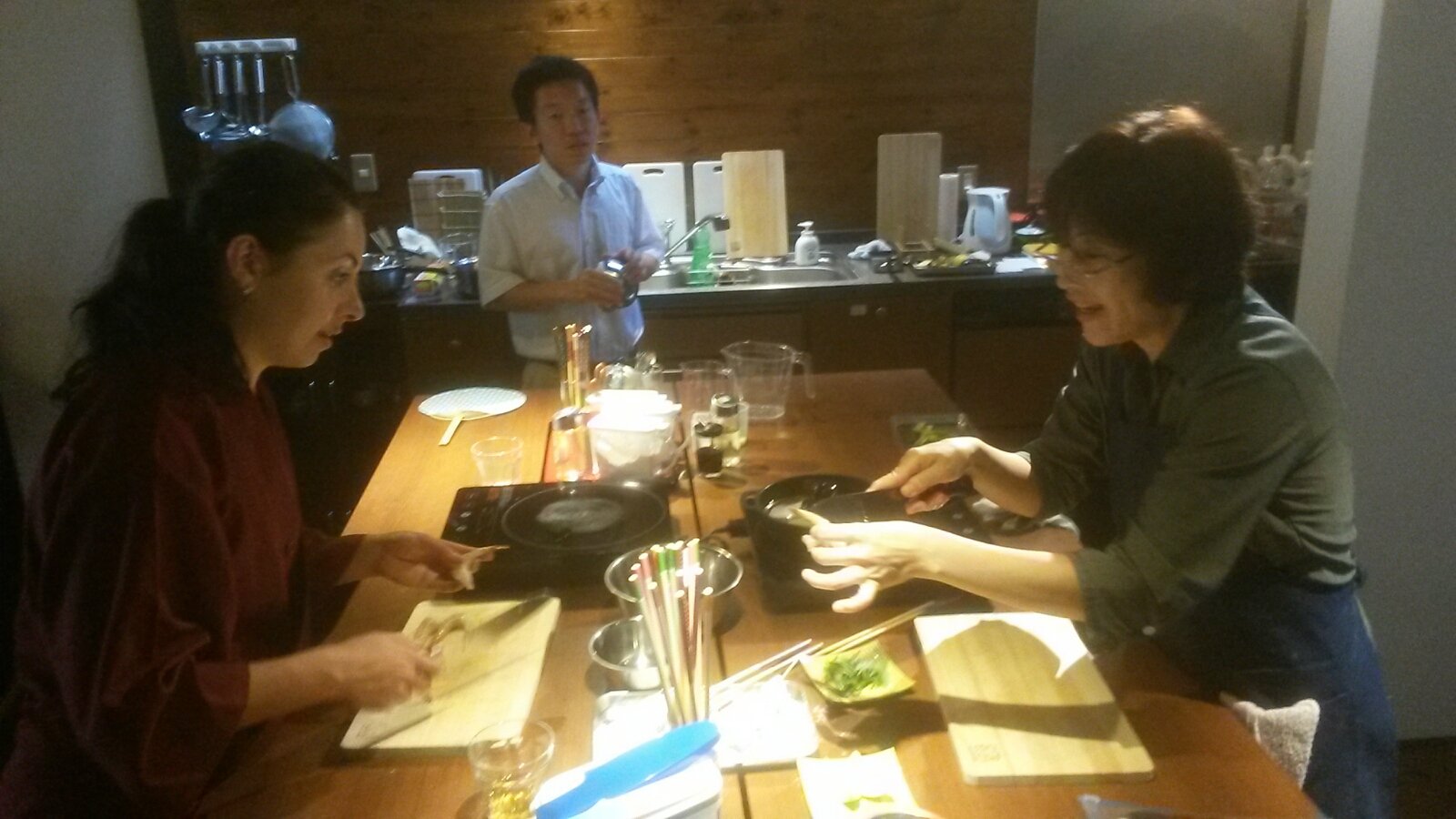 First off introducing the ingredients and then how to make the commonly used broth and then onto making up all the dishes that make up a bento box.
Would thoroughly recommend it to anyone visting the city of Kyoto.
making sushi with the seaweed paper and then the sticky rice on top and then all the ingredients that you want, for us salmon and avocado and some japanese radish.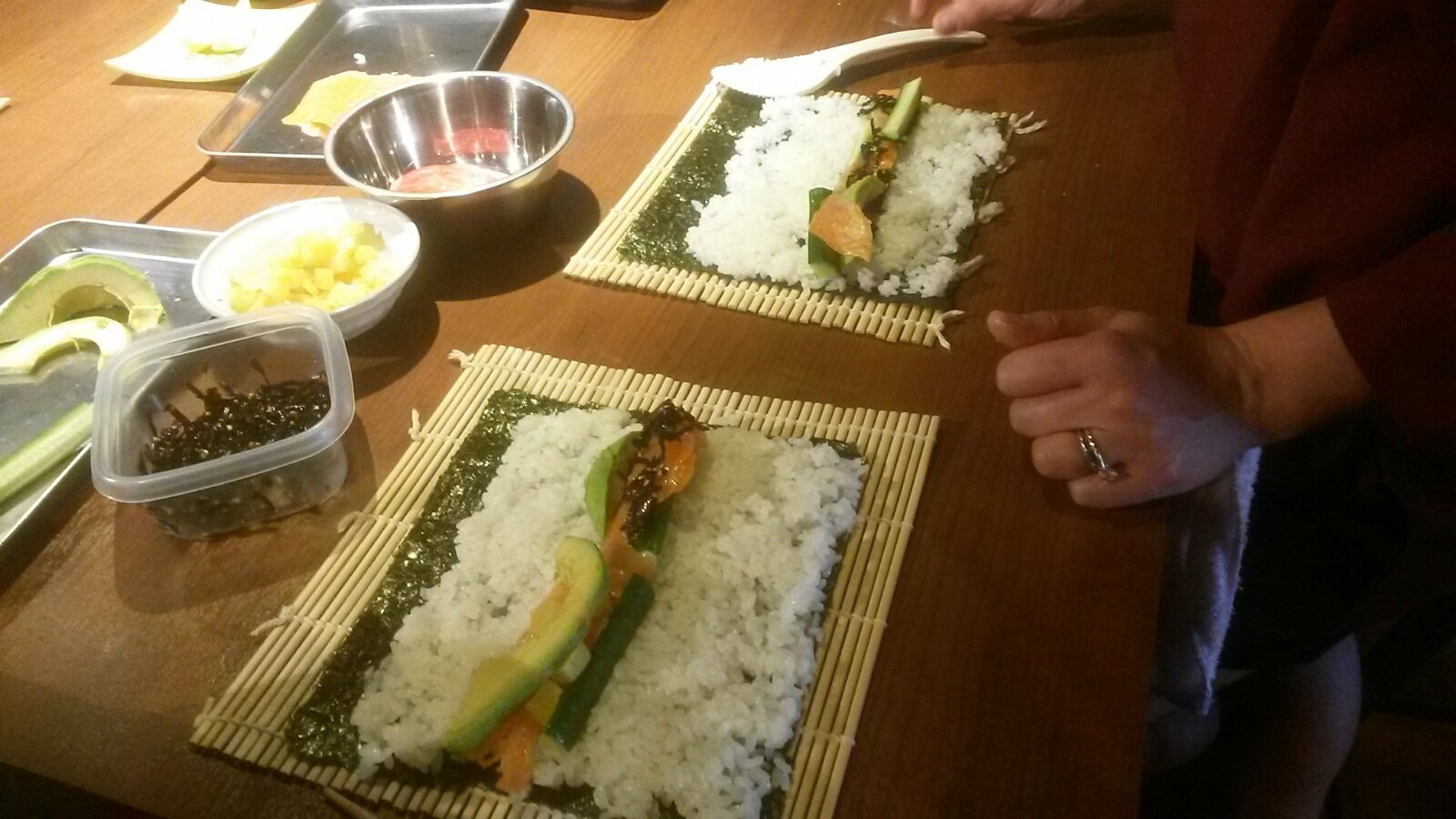 sushi chefs!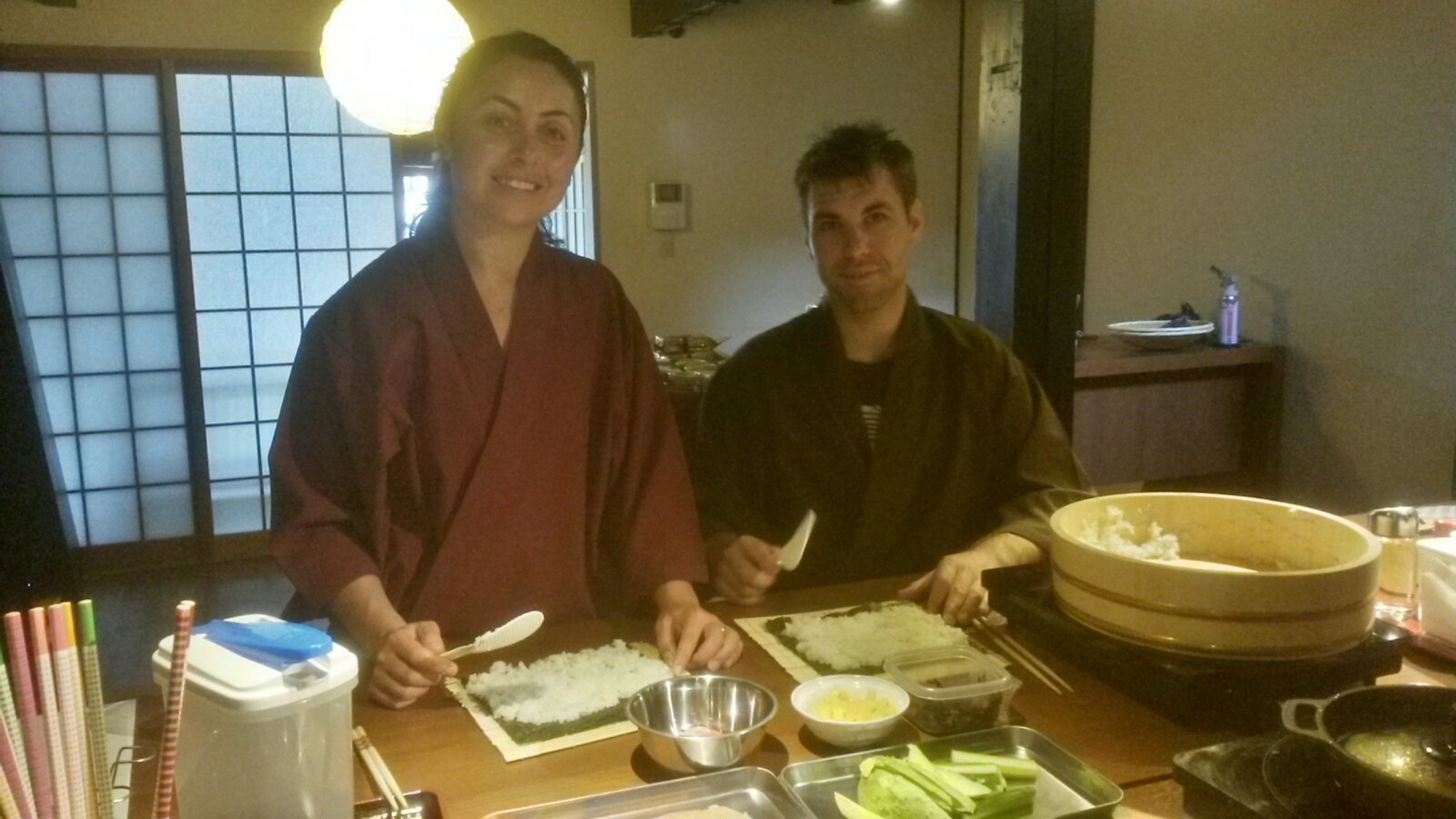 pretty impressive looking sushi for a first time don't you think? We were very impressed with ourselves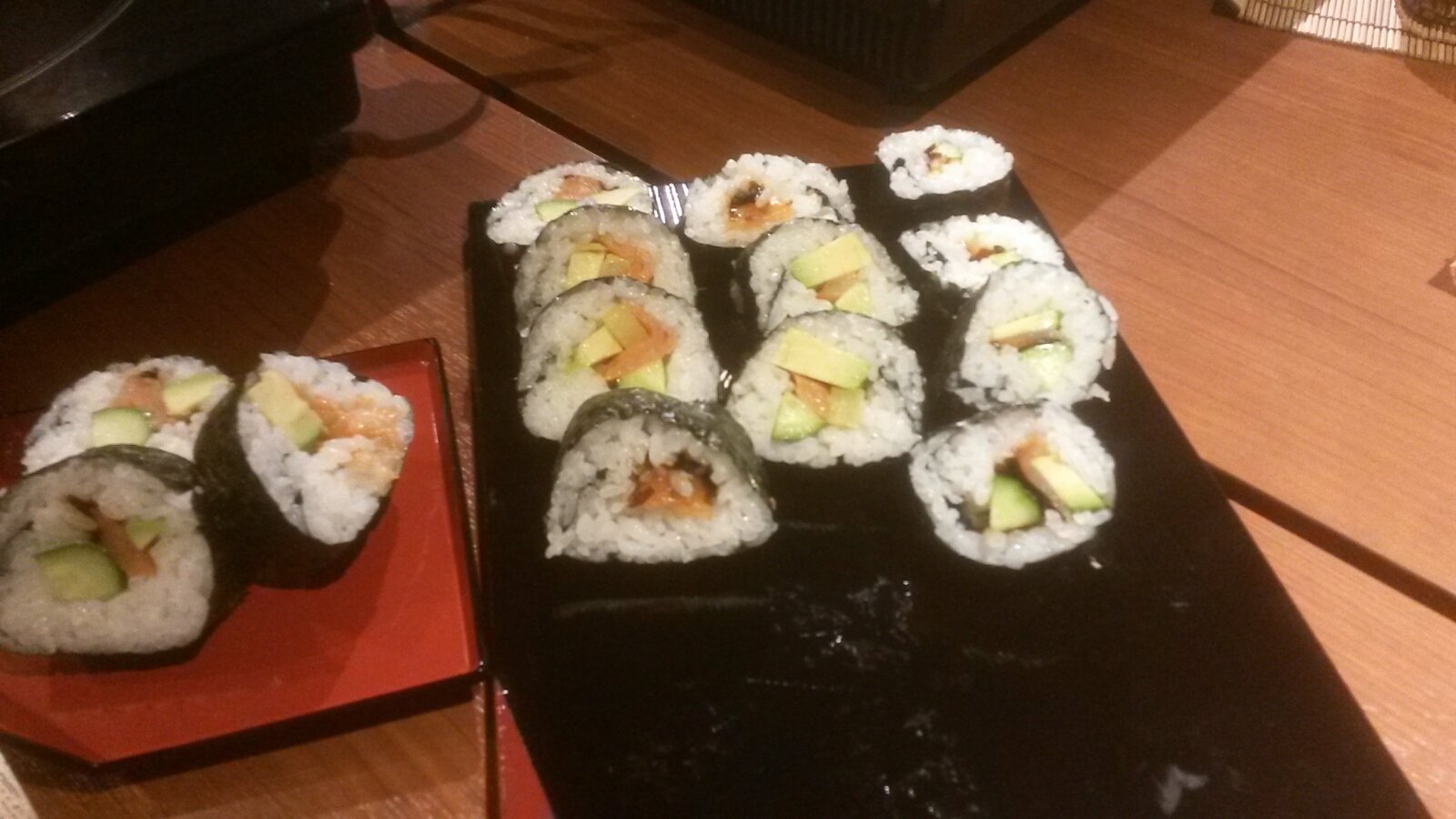 This dish was sliced onions and carrot in some beautiful japanese sauce and simmered in the pan for 20 minutes with some tofu at it towards the end.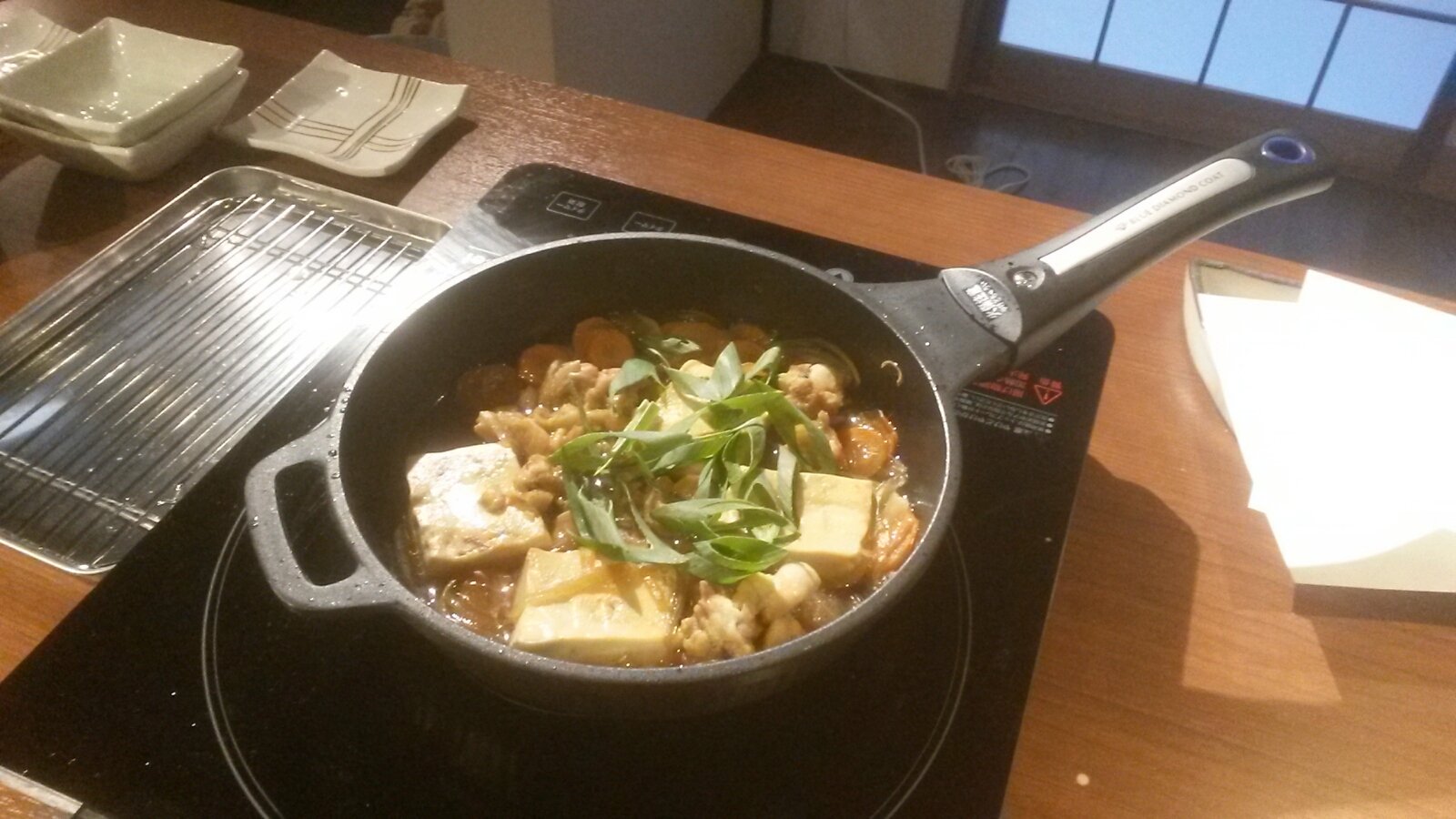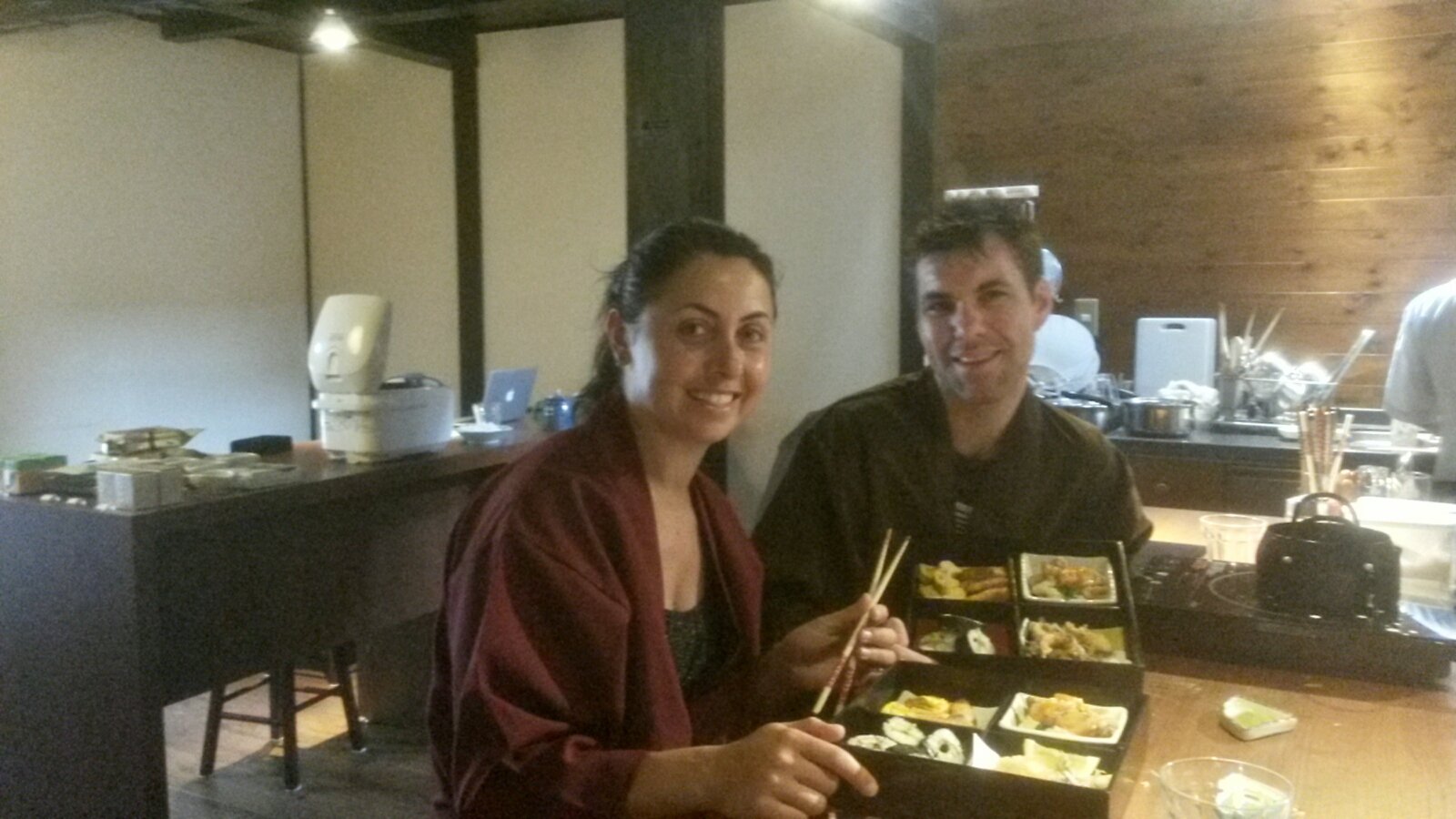 the finished bento box made by me and sanna, marks on the left, sannassbon the right. A lot of preparation and it tasted great. Bento box means lunch box in japan by the way and the black and red colours are traditional of a bento box.