Here are photos from day 1 in Tokyo.
Me trying to look buff in Tokyo.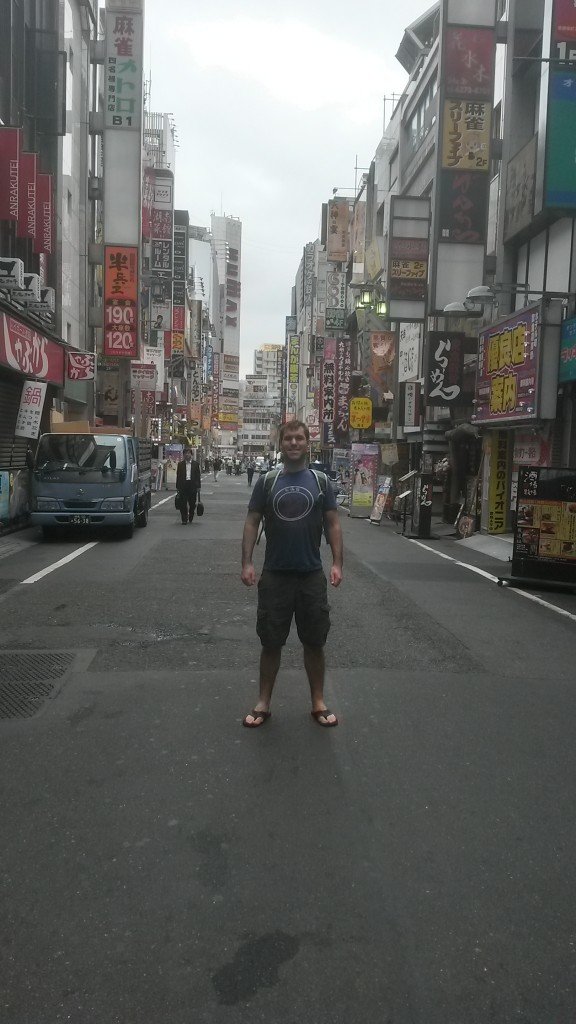 The buildings are so close together that the alleyways are tiny.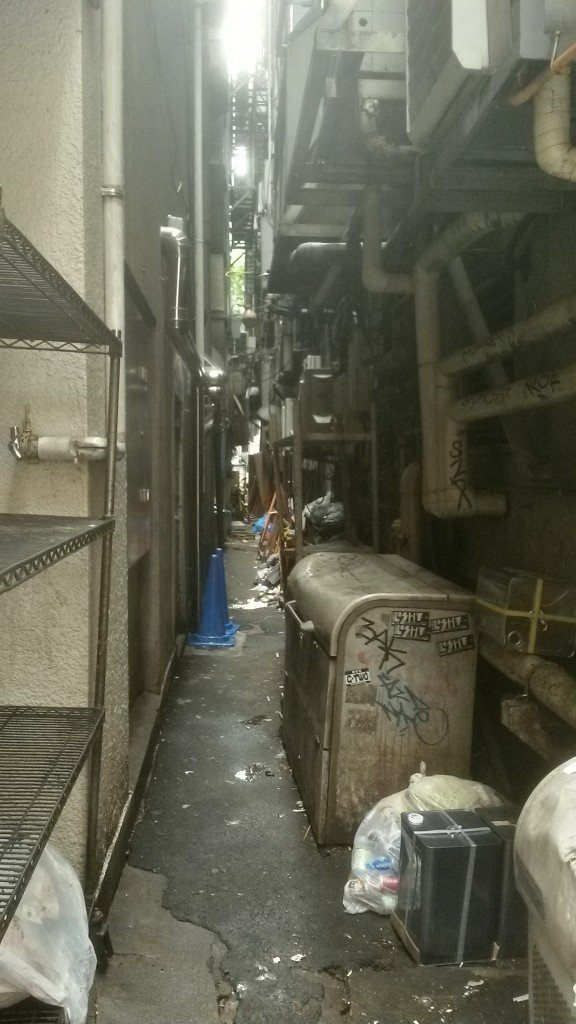 This looks like a nice shop.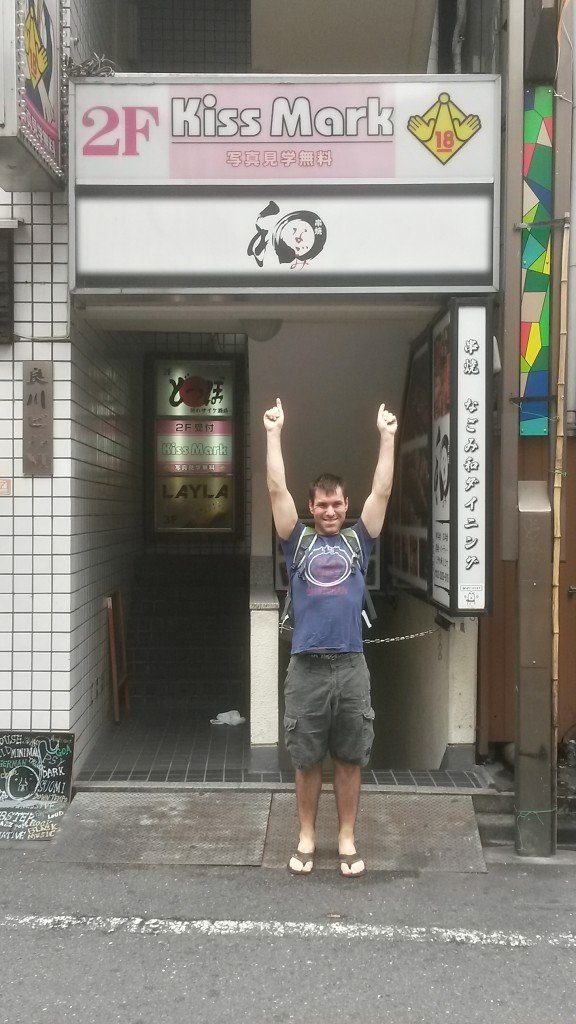 This is the Golden Gai drinking district of all tiny bars each sitting just 5 to 8 people. Pets are extremely expensive and so treasured in Japan.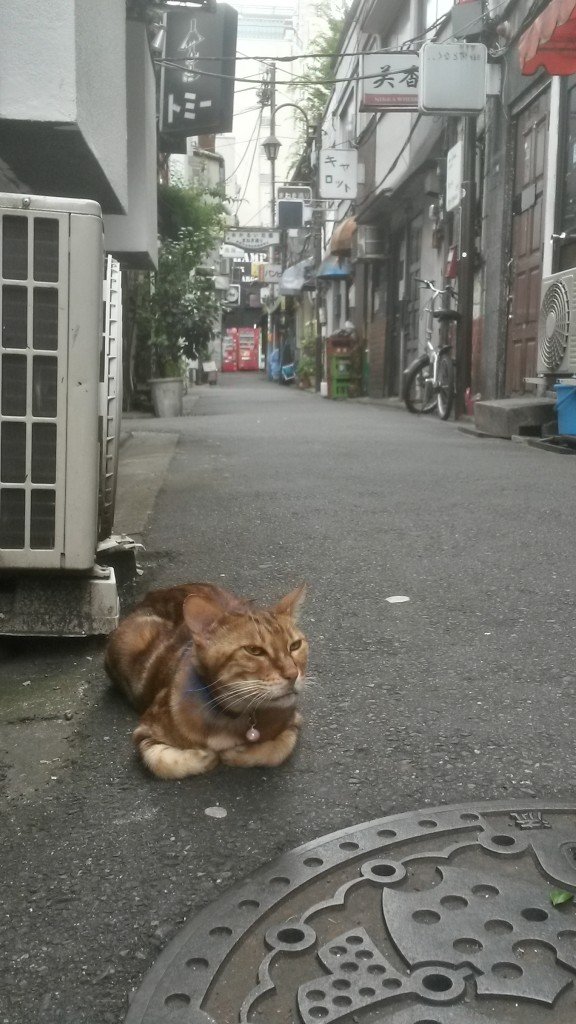 By lunchtime we'd met up with traveling partners Tanya, Dan and James.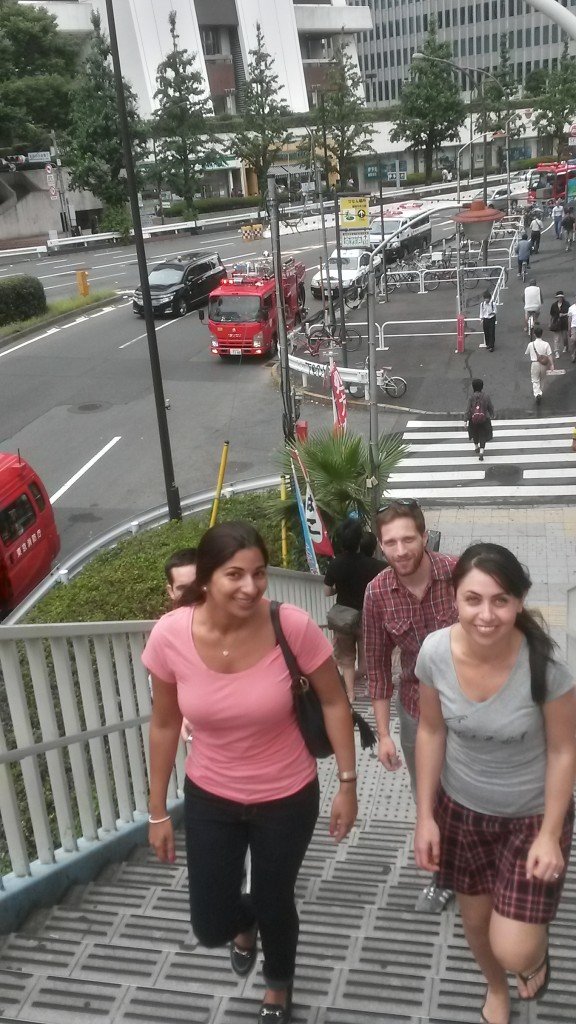 View over Tokyo from the top floor of the government metropolitan twin towers.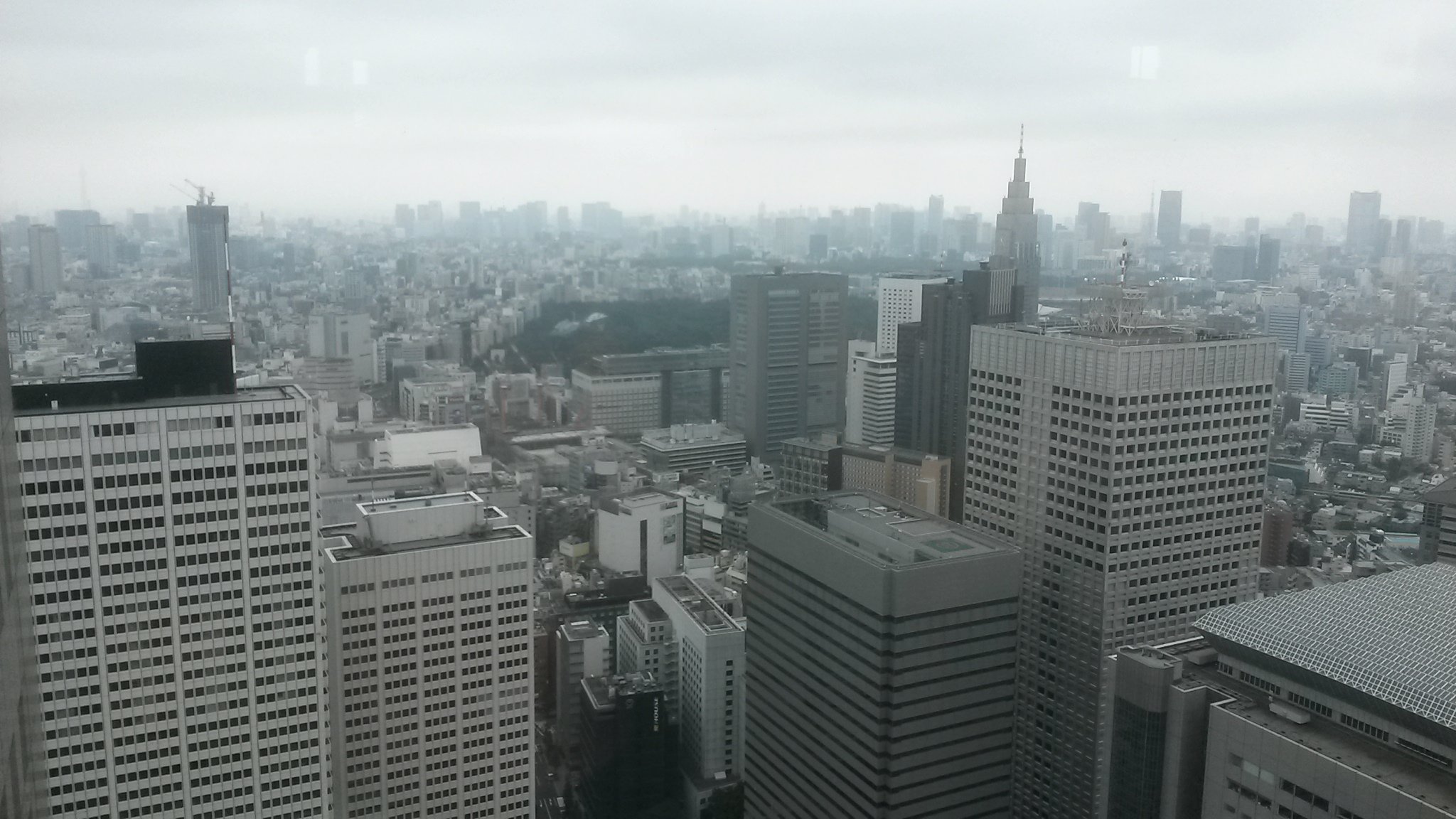 This is the beginning of the famous Harukuju area where people come to dress up, especially the girls.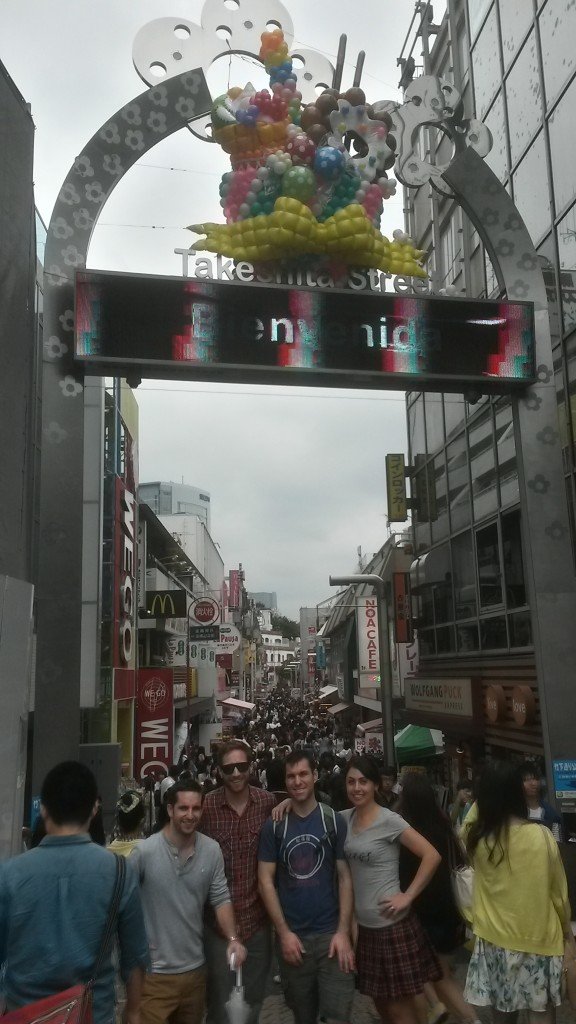 As you find in other Asian countries, the menu is either shown with fake food displays or photos. Not very appetizing for westerners but interesting to see.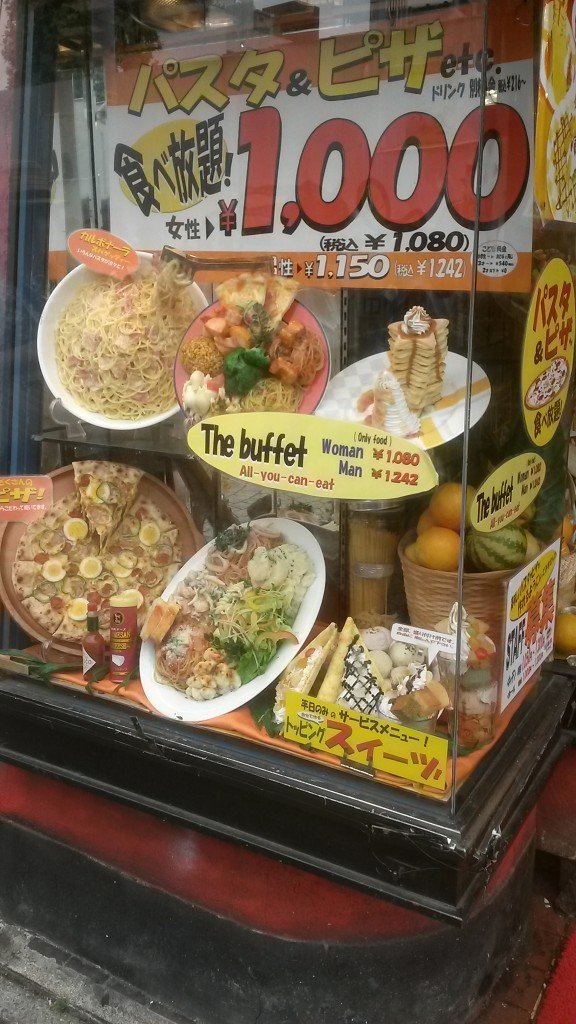 My modeling career in Japan could be taking off 🙂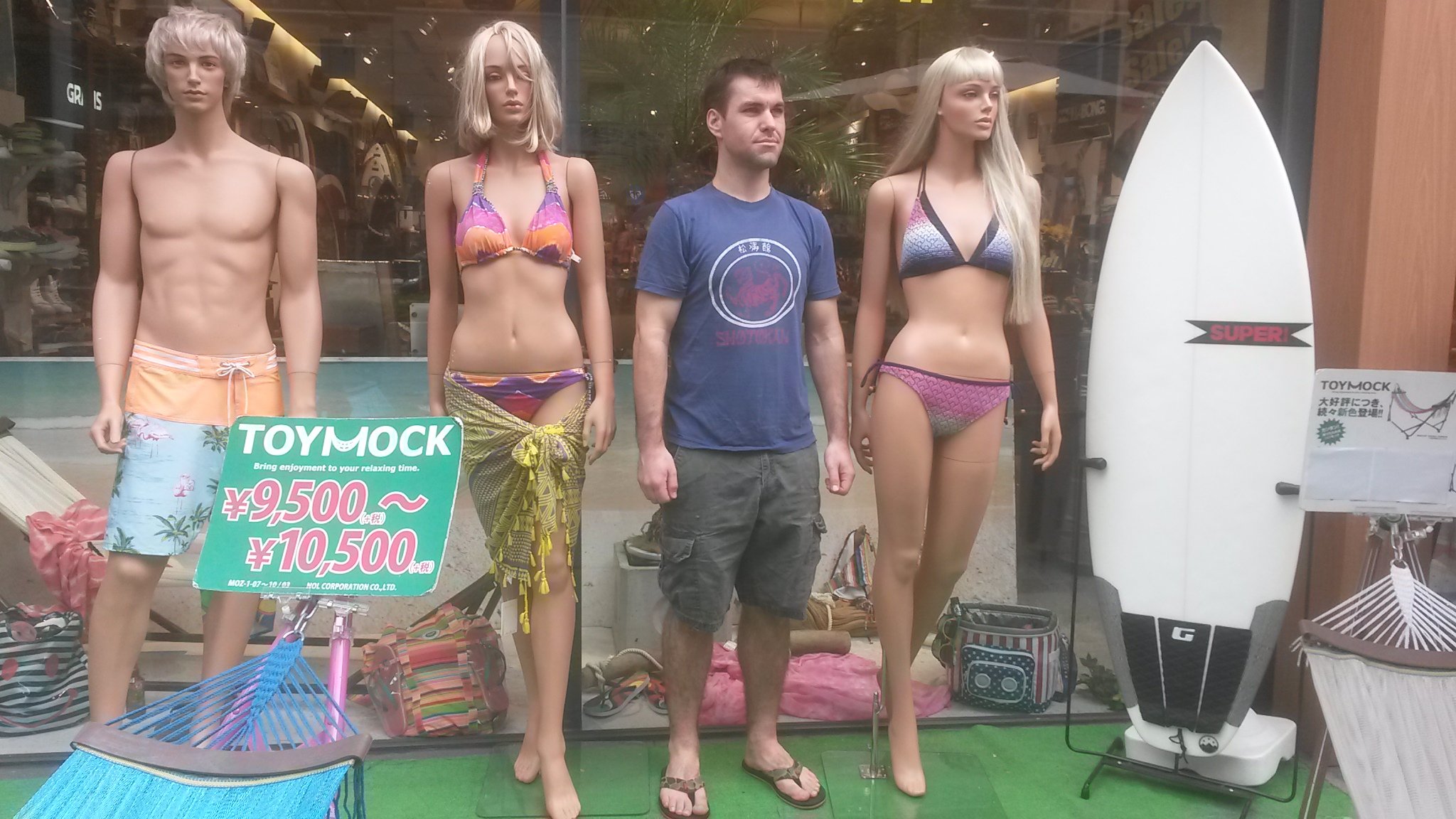 Sushi place where you order your sushi from a touchscreen and its made up and comes wizzing down a sliding tray system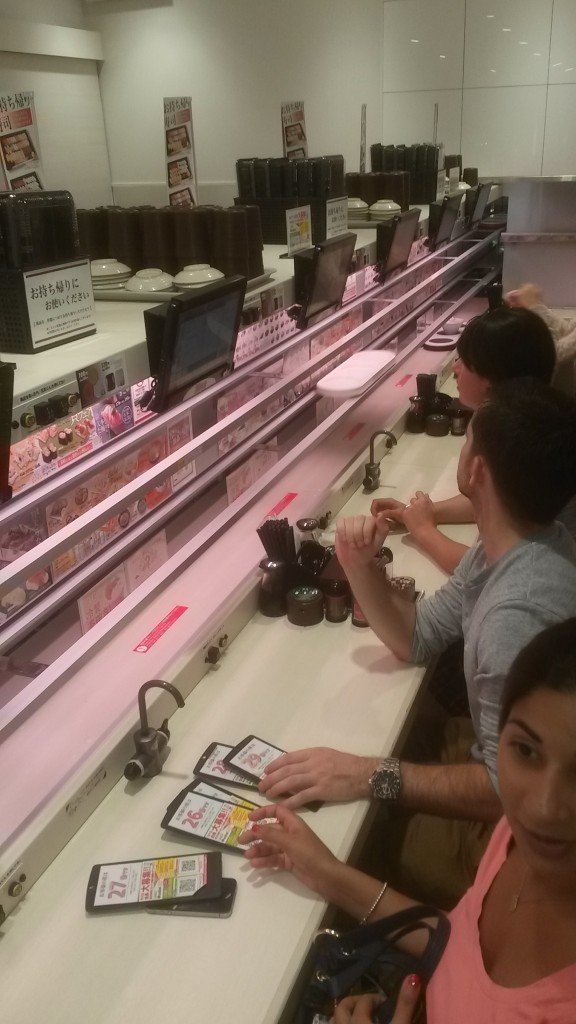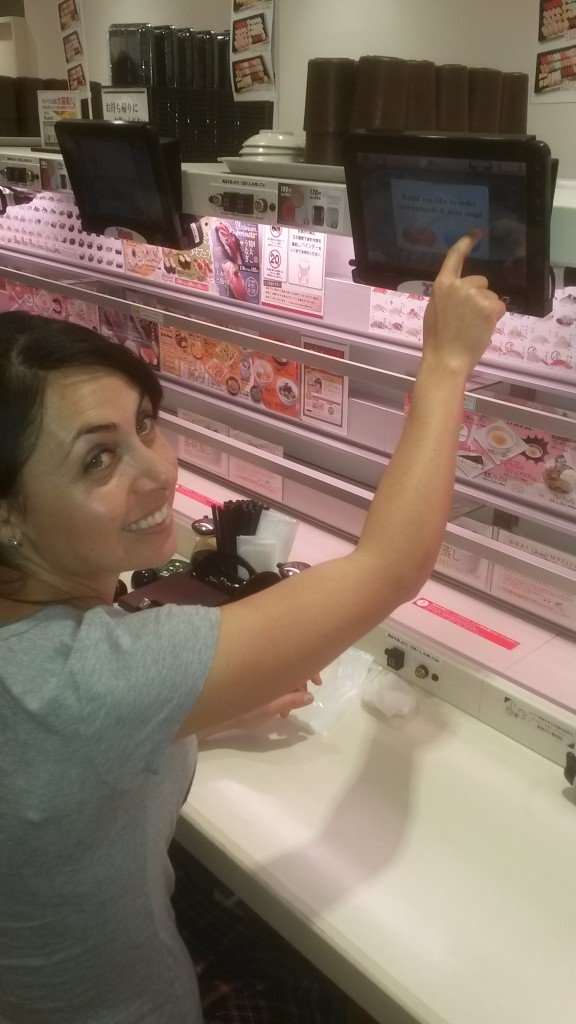 What did I order??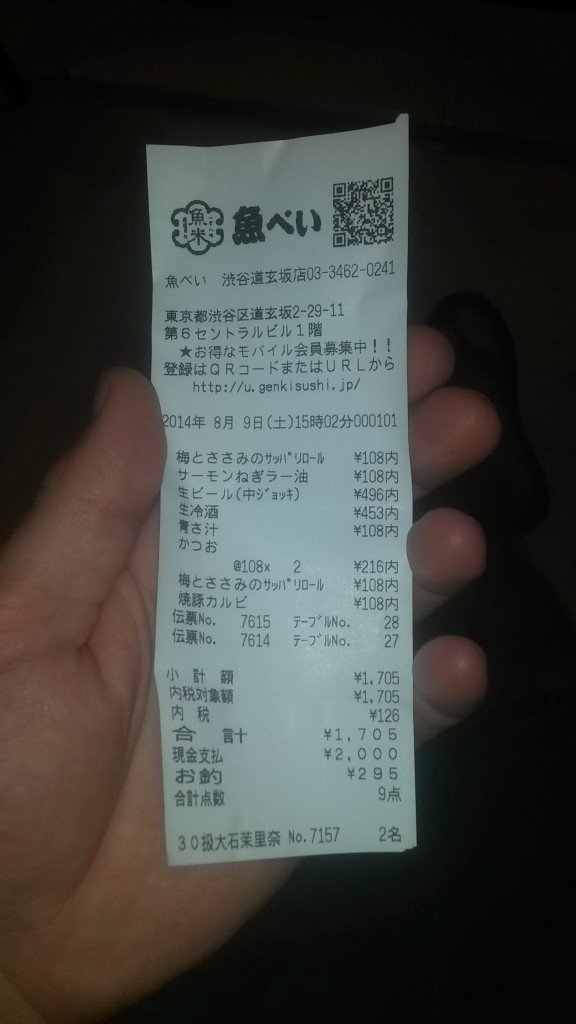 Shibuya crossing is famous for 100's of people crossing in all directions when the lights go green and has featured in a few films.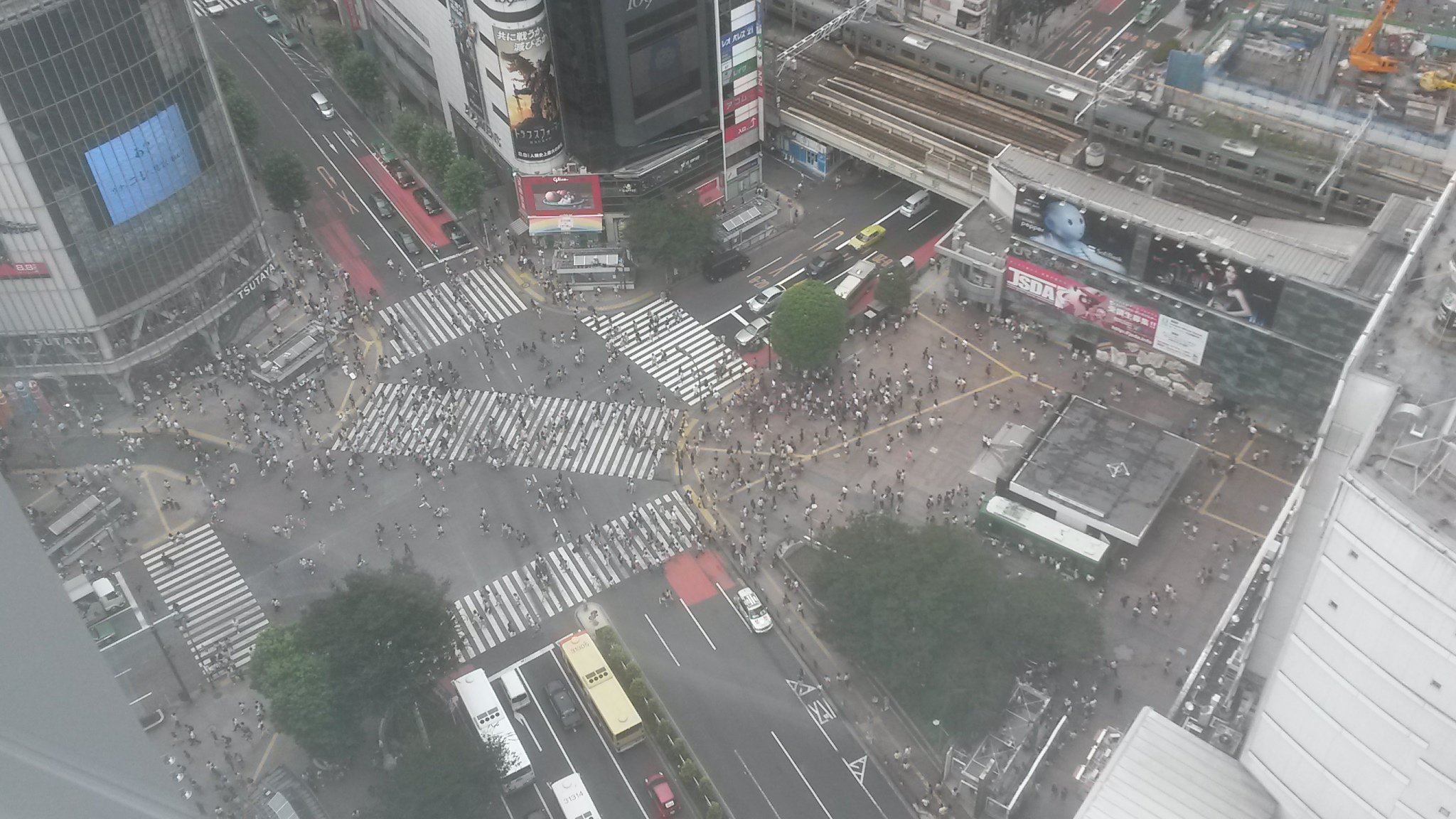 Sign must mean, putting a steering wheel to your face makes you happy.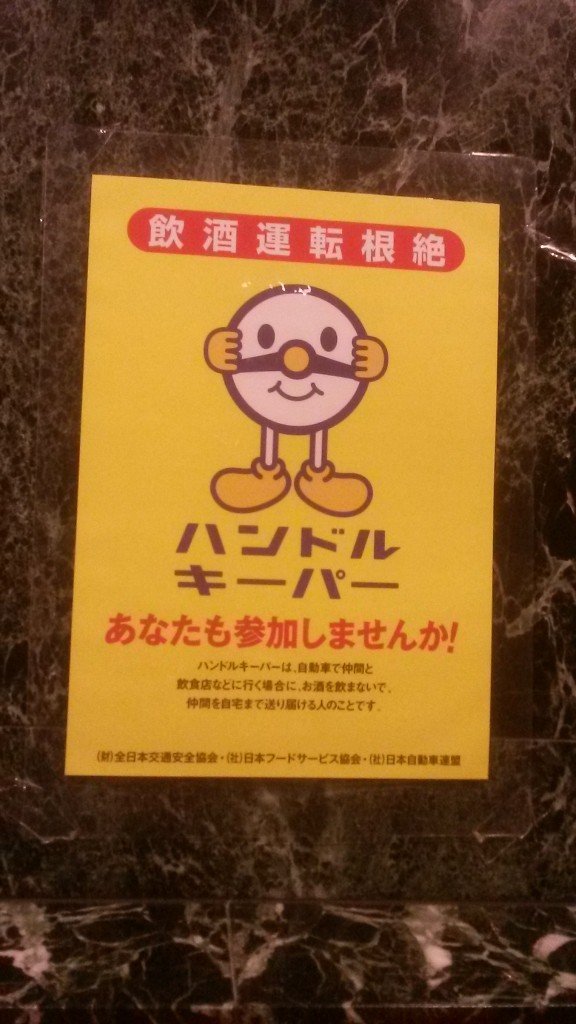 Sanna and I visited this restaurant when we first came to Japan years ago.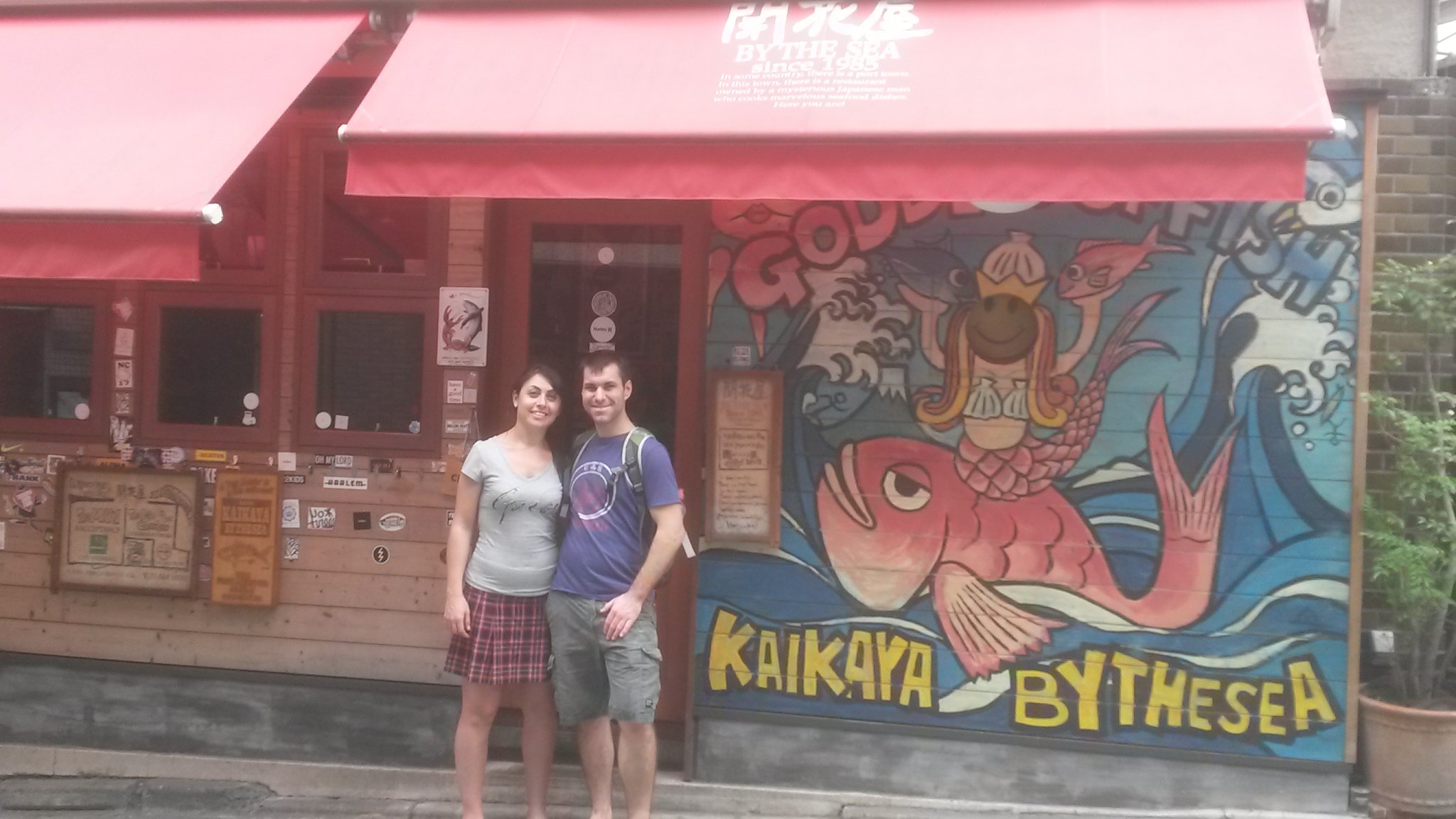 I got very drunk with the owner and some guests and they took our photo and stuck it on the wall to this day.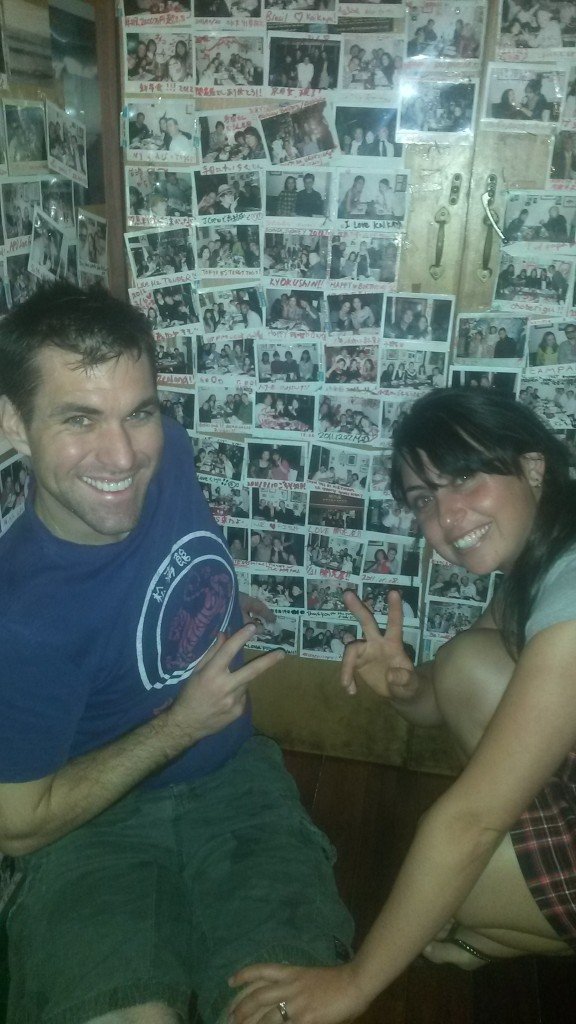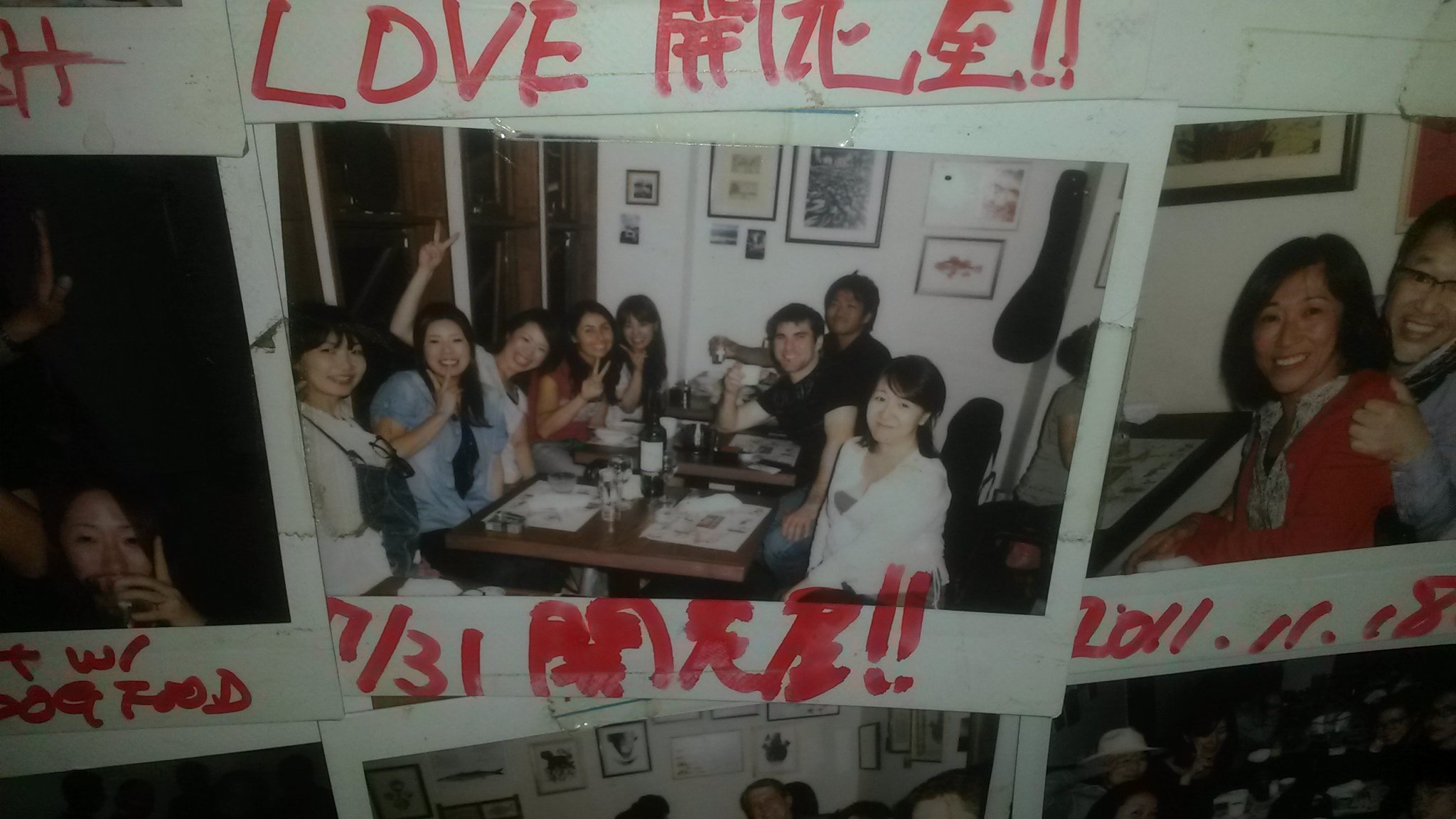 The food was just as good this time as last.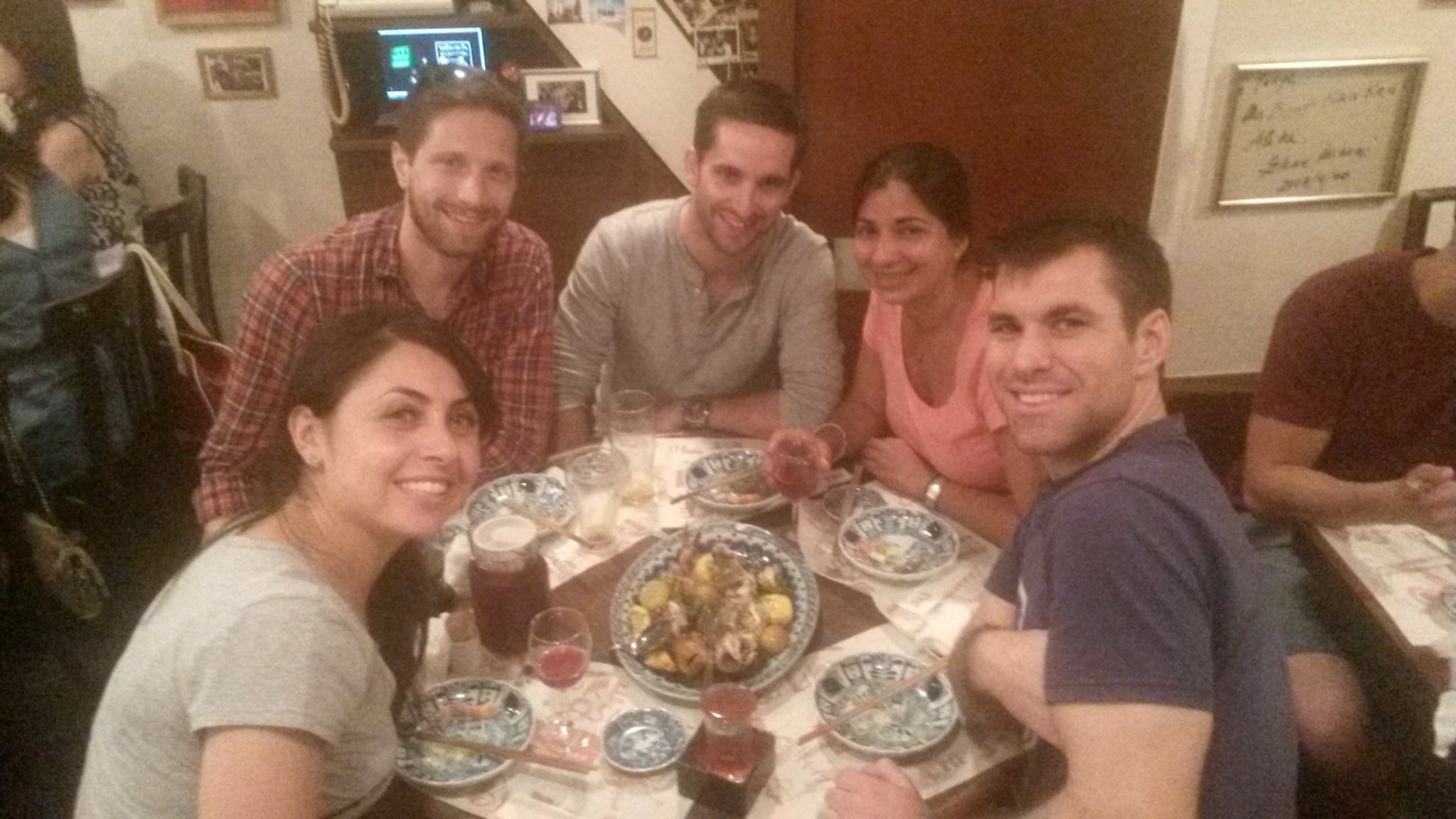 We had a huge night out with Tokyo shots. Very late night and too much sake.