Wow we have a good problem here, fat husband alert aka Chubby Hubby!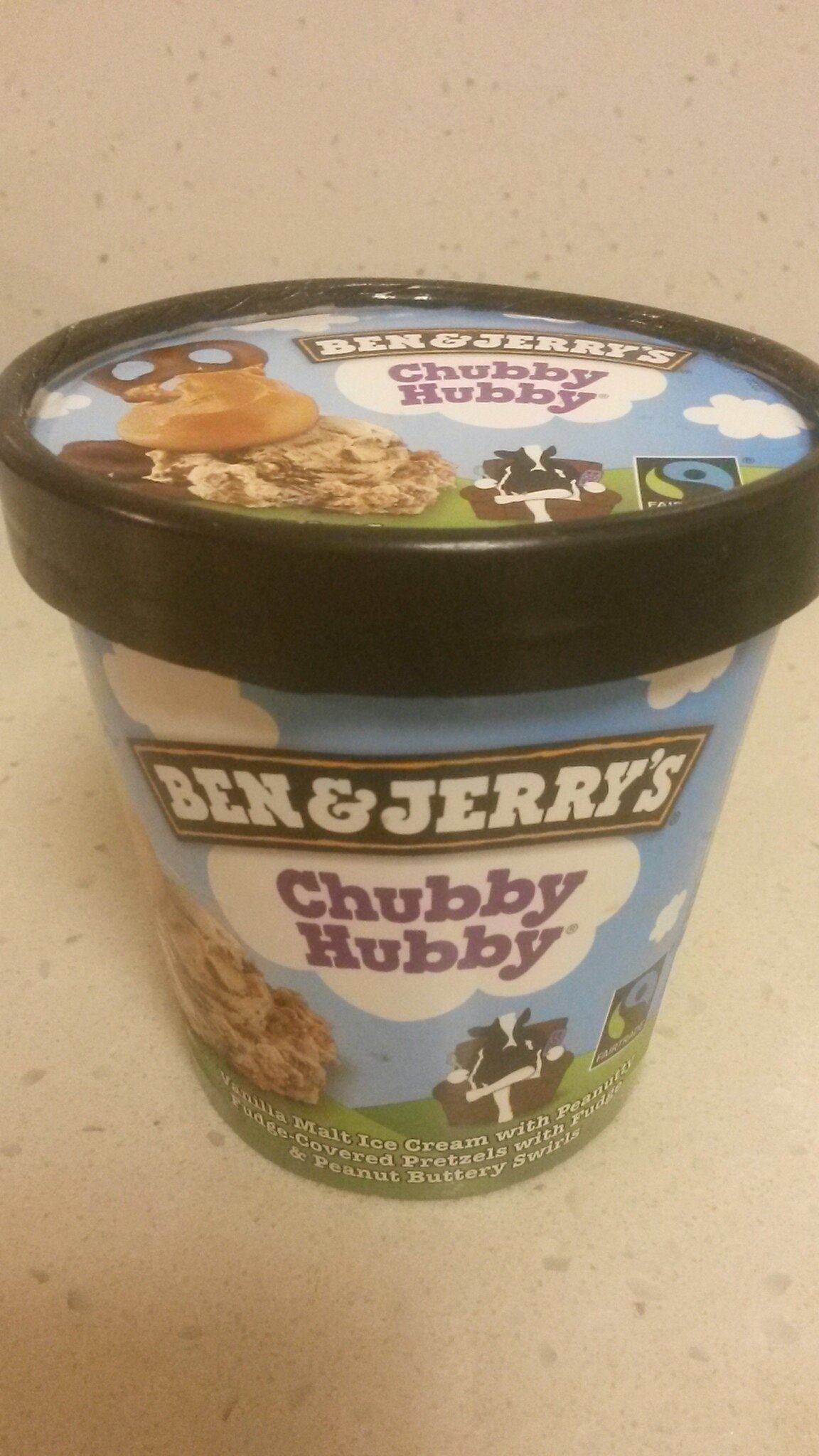 I have a problem as this Chubby Hubby was so good and I came home from the pub a little drunk I nearly ate the whole tub in one sitting! Thats nearly half a litre of yummyness, no wonder why I need to go on a diet.
This is all that was left!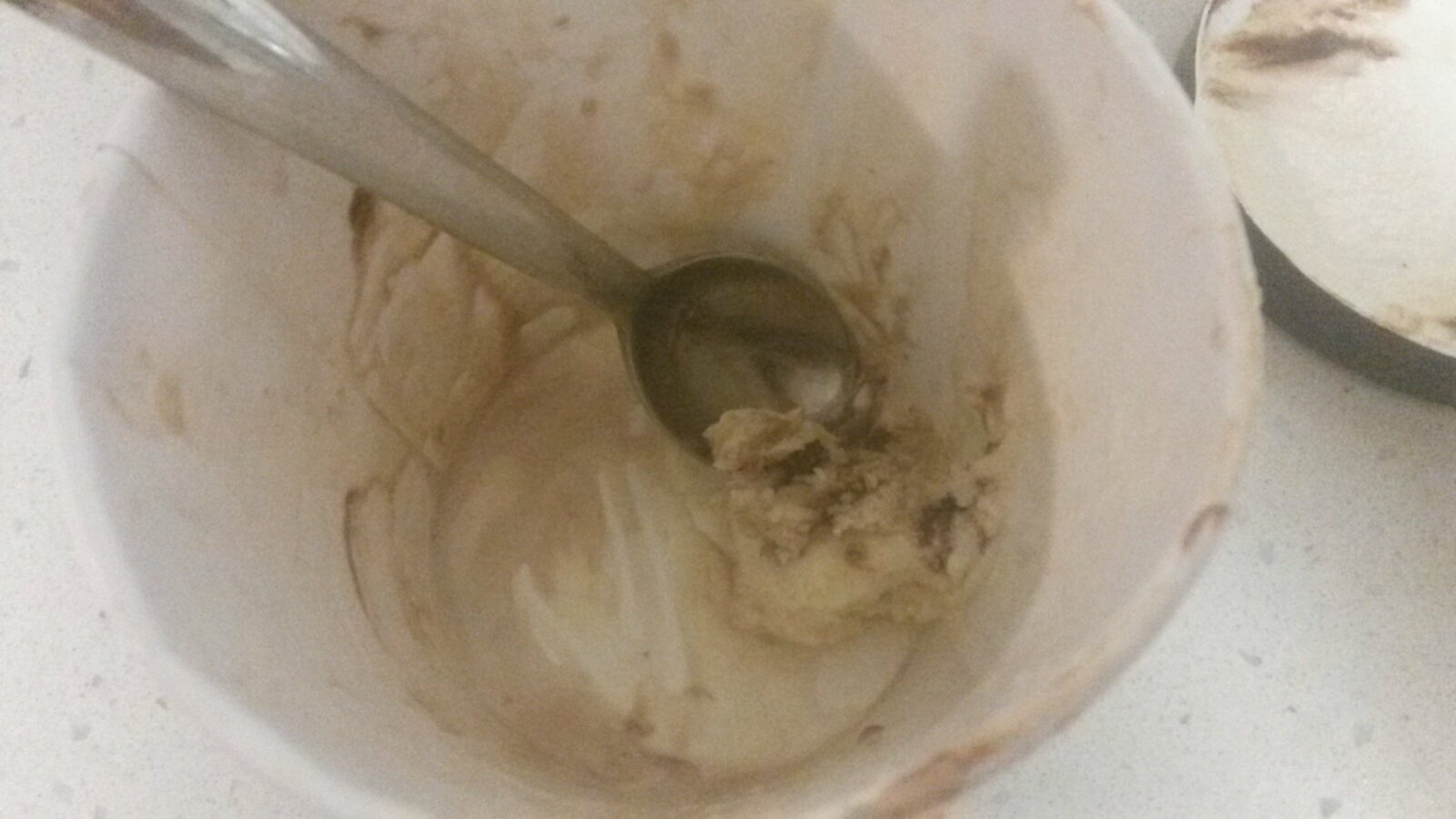 Vanilla malt ice cream with peanutty fudge covered pretzels with fudge and peanut buttery swirls. Wow the peanut flavour and crunchy pretzels combination is perfect. This has got to be one of Ben & Jerrys best!
The fact I couldn't stop myself with this one means it has to be a 9!
Beddy rating 9 outta 10!