Happy Christmas 2014 and a Happy New Year for 2015 to all my friends and family all around the world!!
With a Thank you to everyone that reads my blog, I thought we should take a quick look at some stats…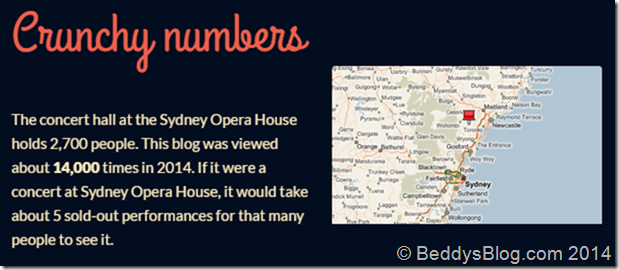 I think this is interesting you can see the Green dots over the past 12 months of the year when I have written (aka Posted) something on my blog. I've been pretty consistent this year!

It seems funny that a lot of strangers come to read my blog about articles I've written a long time ago, some as far back as 2007.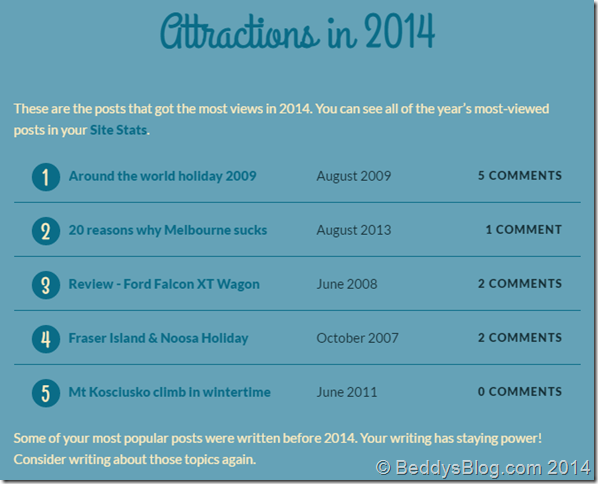 These are the most read Posts & Pages and most viewed photos on m,y blog but over all time so pretty much nearly 10 years. A lot of people come to my blog to read and look at Lotus stuff.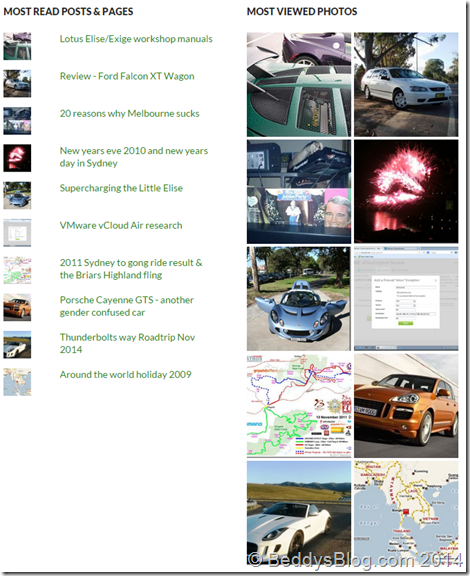 and where do all my blogs visitors come from….