Sanna and I spent nearly 3 days in Christmassy London during our England Christmas 2014 break. Here are some of the best photos. They might be in a bit of a random order.
We are happy to visit London at Christmas time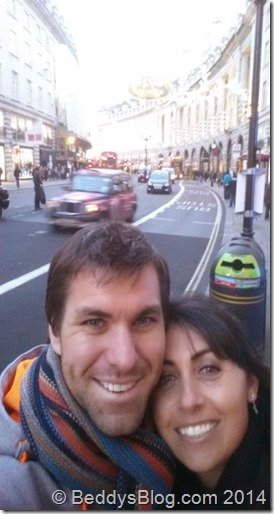 Here is a nice angle of 2 of the most famous landmarks of modern London, the London eye and Big Ben, lovely winters sky too.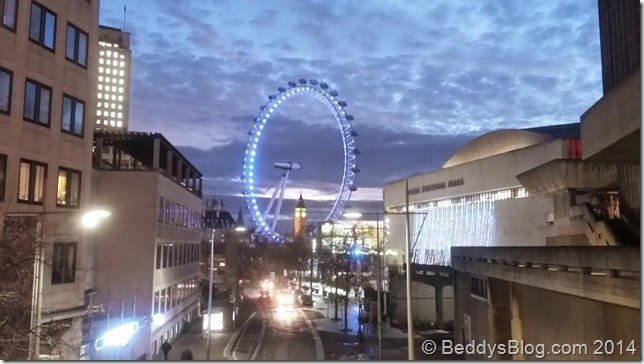 Sanna and I with the famous Big Ben and the houses of parliament.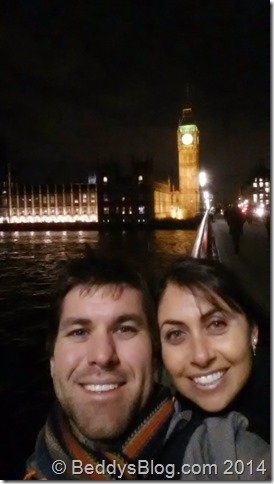 We visited the annual Winter Wonderland which is every Christmas in London's Hyde Park. Its a German style outside winter market with food, drink, live music gifts and rides.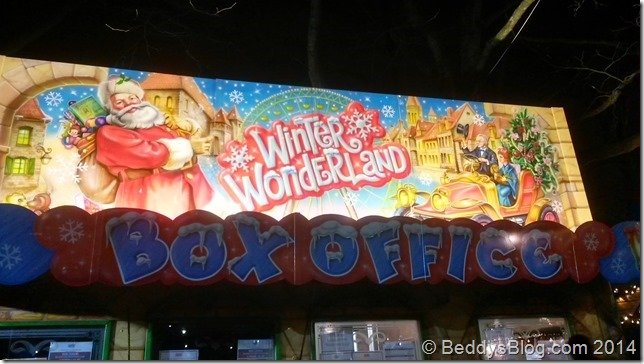 Sanna enjoying a nice German sussage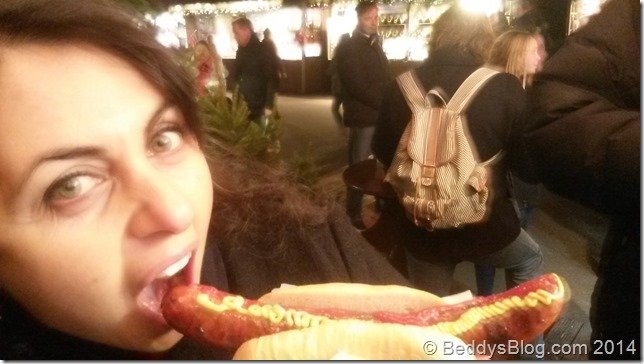 Inside German traditional a style drinking hall, its quite amazing this is all temporary and is taken away at the end of Christmas.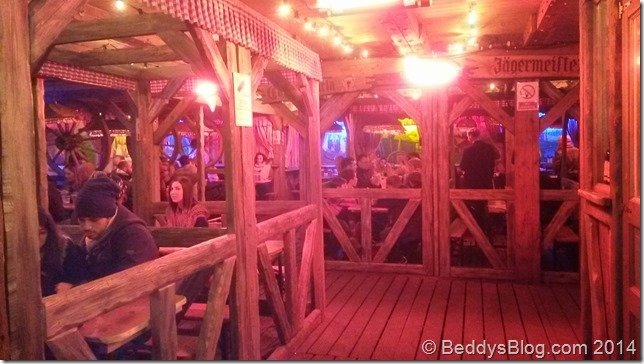 Outside drinking with live music was fun.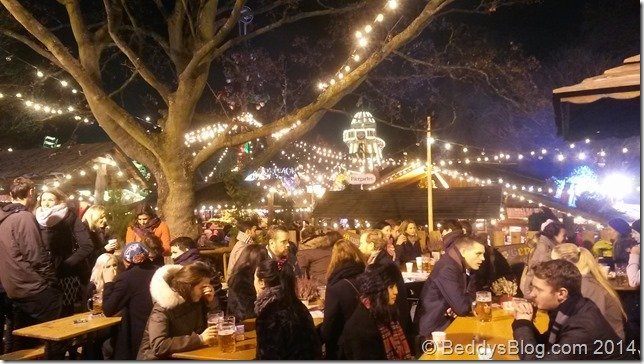 Salmon being smoked on a open wood fire.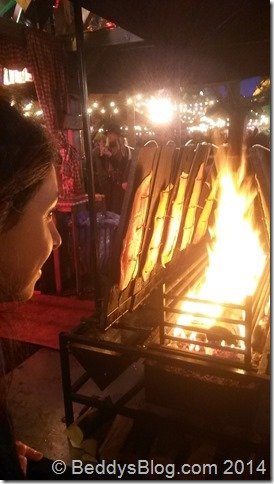 A crazy but impressive looking themed ride.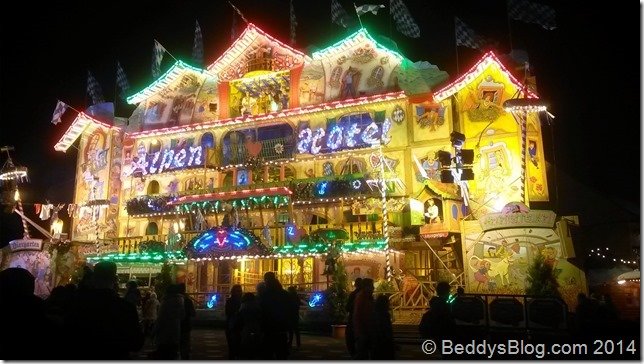 My date for the night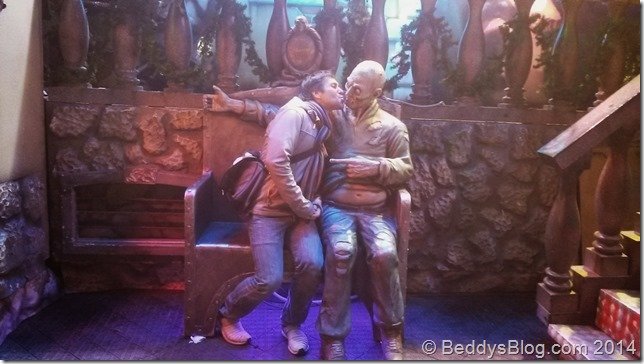 Ice skating on a temporary outside ice skate rink.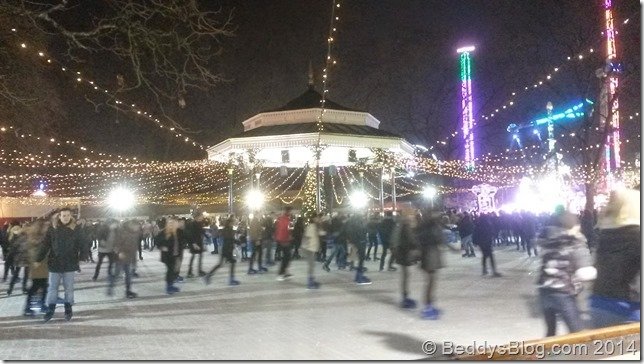 Sanna booked us to stay at London's famous Dorchester hotel, one of the most exclusive where the wealthy and famous stay. I don't want to know how much it cost for the room for 2 nights but for room service a Chicken club sandwich cost £25 $50 crazy!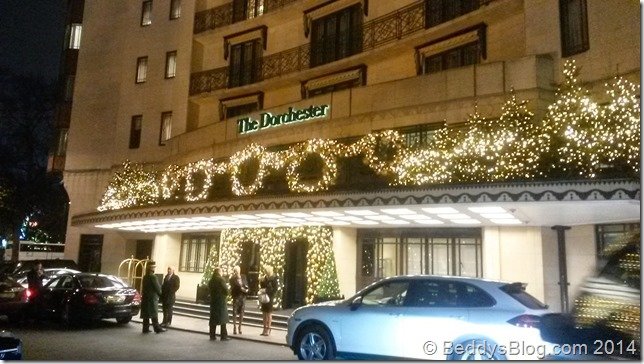 St James park the one right out the front of Buckingham Palace has lots of swans, but Sanna was a bit scared to put her fingers out.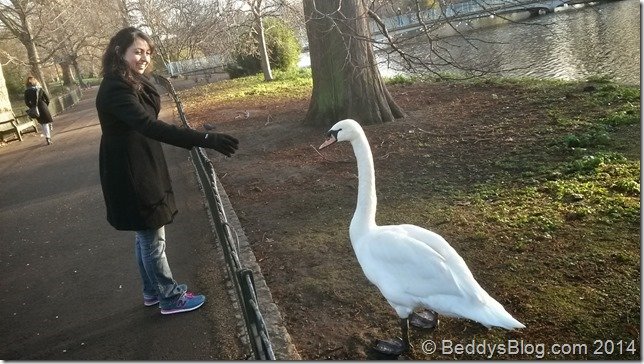 We made a very interesting trip to the famous 'Tower of London' The beefeater who gave the tour was very good and slipped in a lot of jokes.
Map of the tower of London from 1597. There is actually not one tower but 22 on the whole site.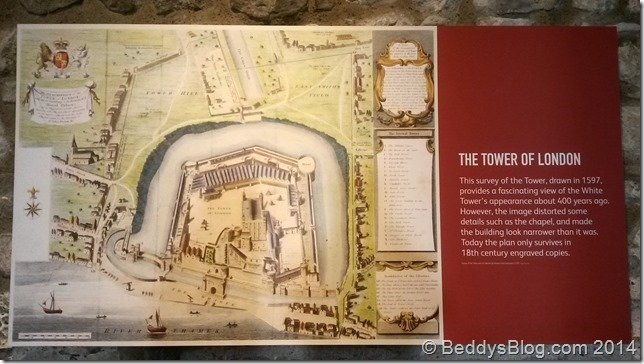 Old armour looks so heavy to wear.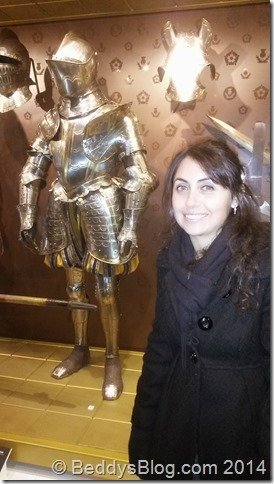 In the armoury there were lots of very old weapons.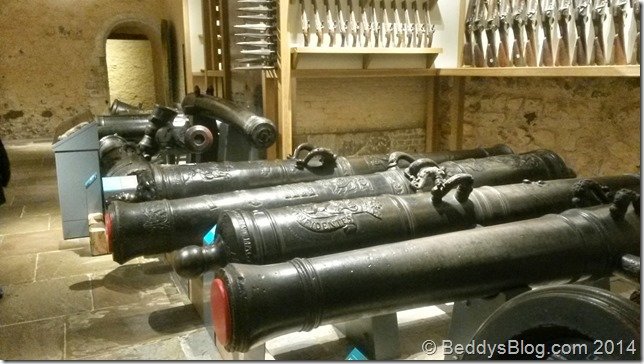 Hundreds of old rifles.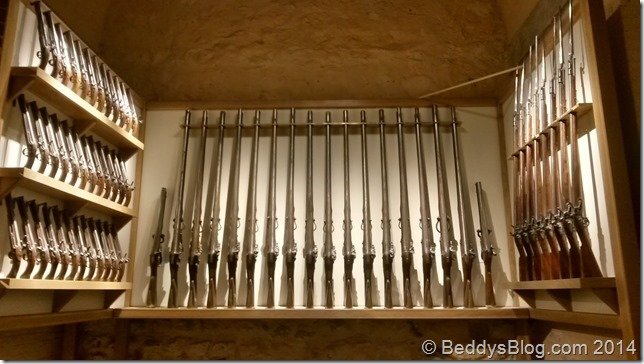 and hundreds of swords to project the tower of London.Famous tower bridge.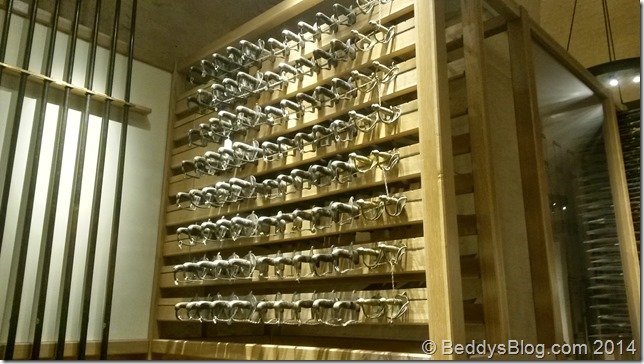 Famous tower bridge.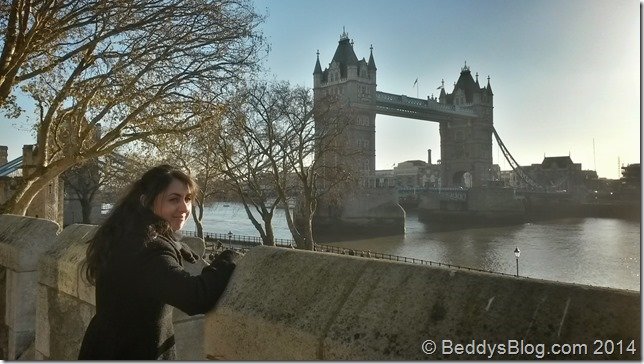 The home of Twinning's tea, this is where it originally came from. It is now a small museum and shop.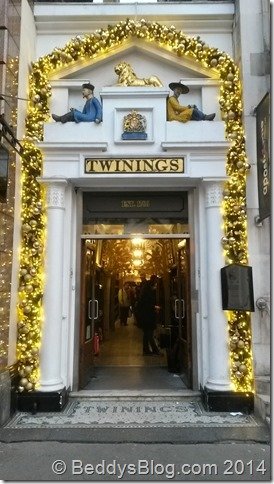 Lotus London's showroom in Piccadilly circus has to be the most posh Lotus dealership ever.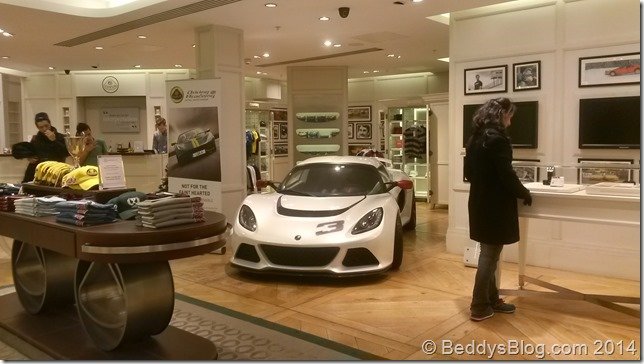 The hotel Dorchester's corridors to the room were very plush with thick carpets, padded soft walls and antique vases lining the halls.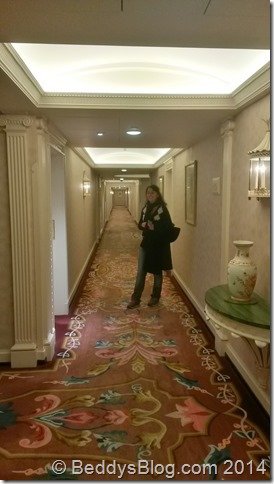 We visited the famous Winston Churchill's underground bunker war rooms from where Winston Churchill and his stall ran England's efforts during the 2nd world war against Nazi Germany.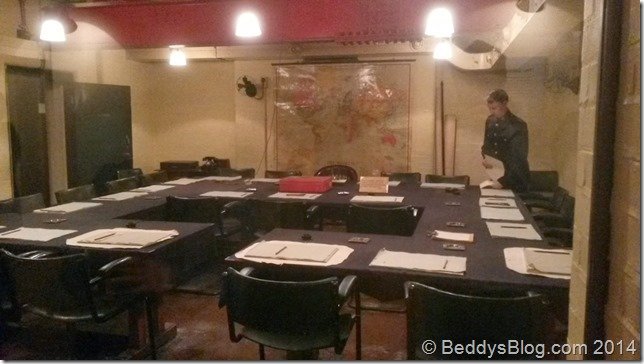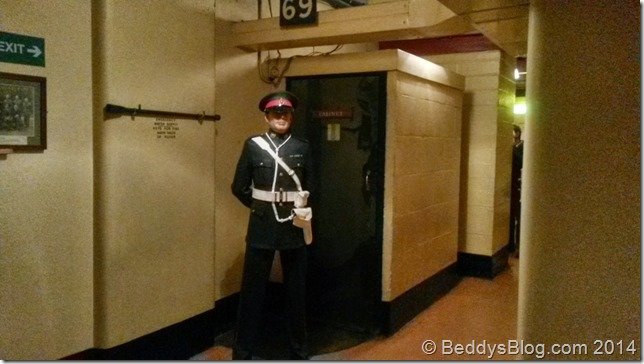 This room and BBC outside broadcast equipment was used by Churchill to deliver his famous wartime speeches to the people of England all to the troops all over Europe.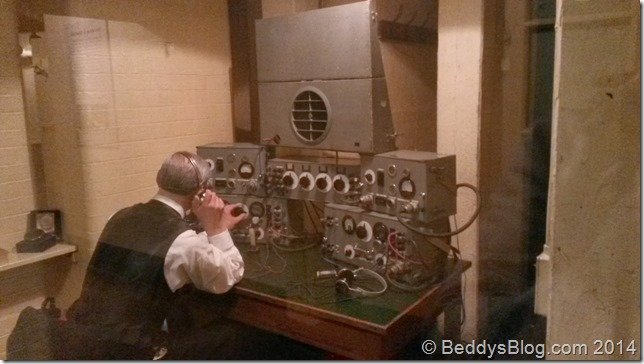 The main control room with telephones linking to head generals of the armed forces all over Europe.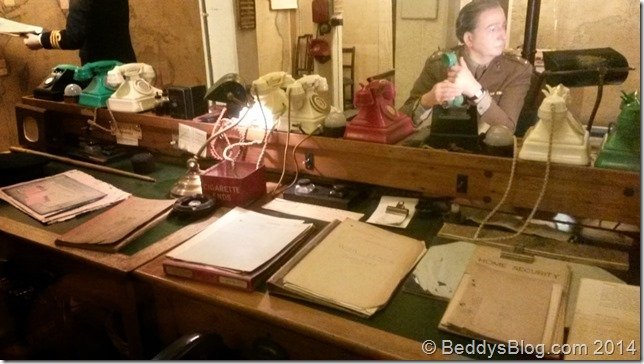 For lunch I had Christmas Ale, it was strong and tasted great, I wish we got beers like this in Australia.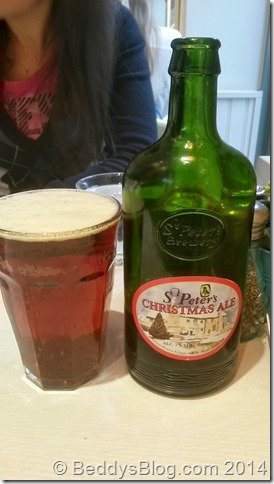 Lunch was very good with some of the best scotch eggs and caramelised onion relish i've ever had.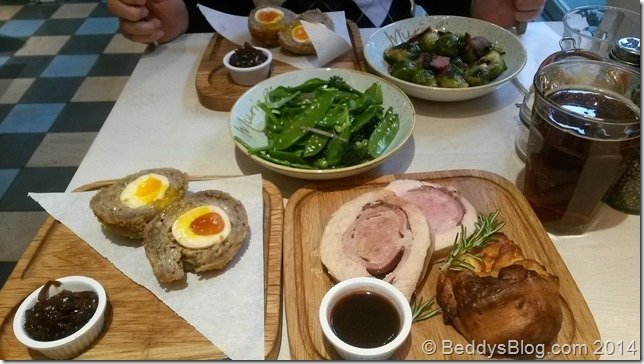 We visited the famous Natural History museum. Such a massive museum and all totally free paid for by the government (our tax). It is a great educational museum to take children.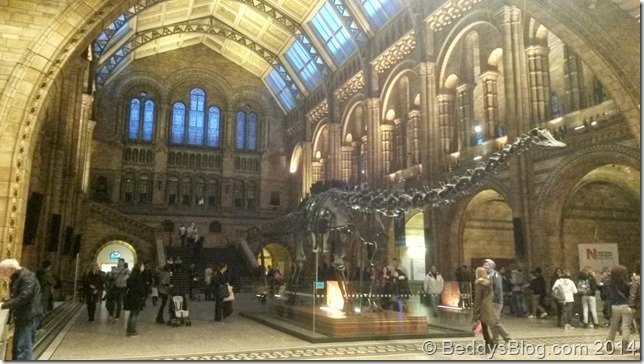 Raaaaaaaaaaaaaaaaaaaaaaar A T-rex head!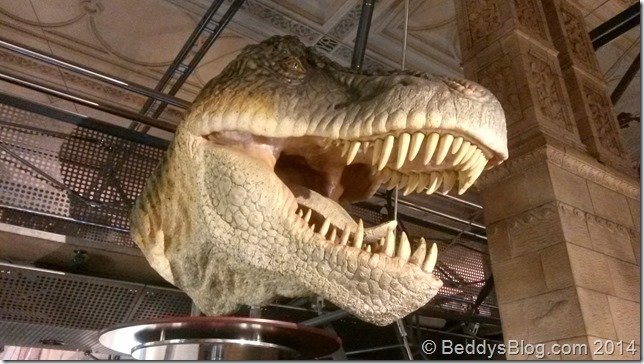 The museums building has the most beautiful architecture.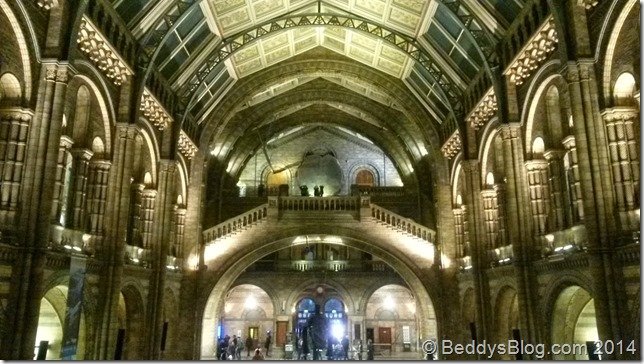 The famous and poor Dodo bird is now extinct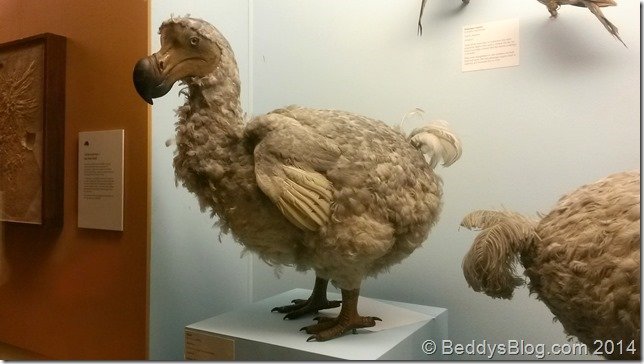 Famous Harrods, all lit up and Christmassy.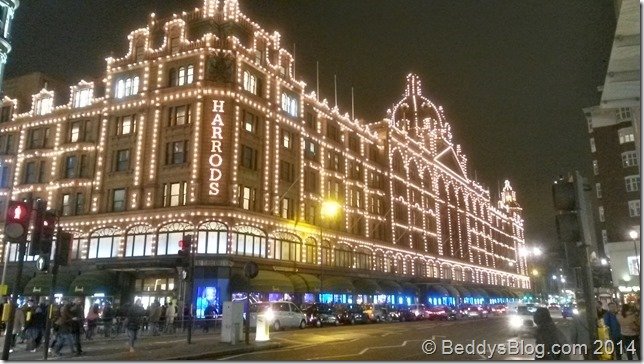 Scones with clotted cream and Jam and a good cup of Tea, how English and yummy.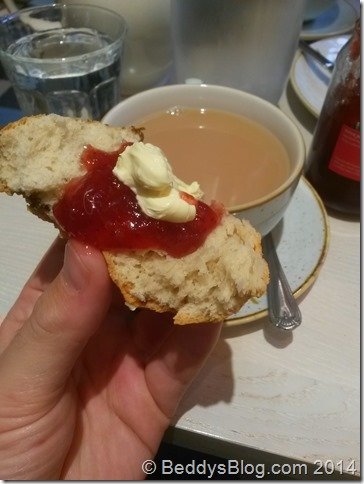 Back in the Dorchester hotel, the main reception area felt very Christmassy.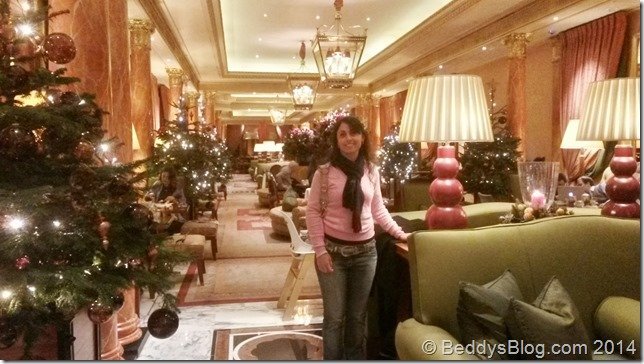 The large Christmas tree in the foyer of our hotel.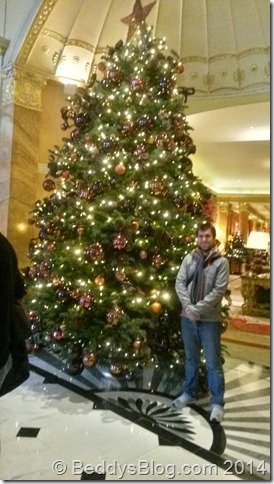 Sanna wanted to visit Jamie Oliver's American style Diner in Piccadilly Circus, it was good but not excellent, but wasn't overpriced anyhow.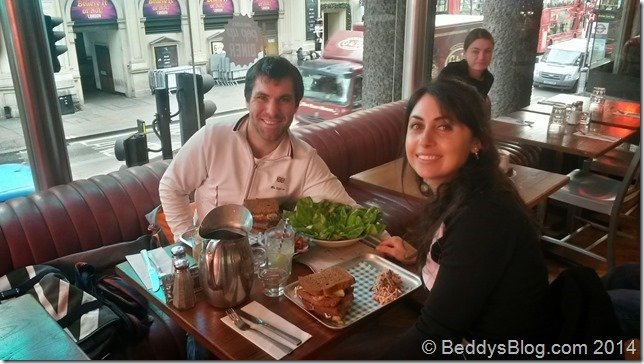 Just by chance we spotted BBC's Top Gear being filmed in the streets, the Stig was sitting on a motorised arm chair with two big machine guns sitting out the front being filmed from a Smart car.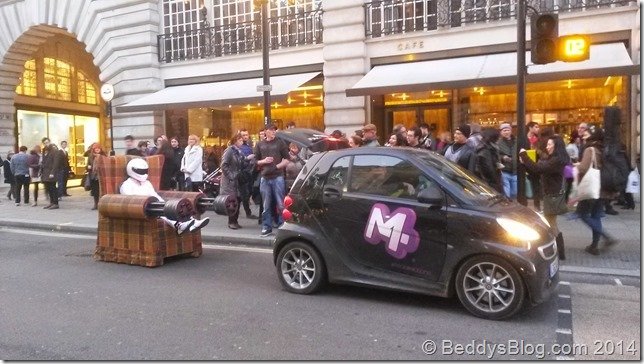 The river Thames of course.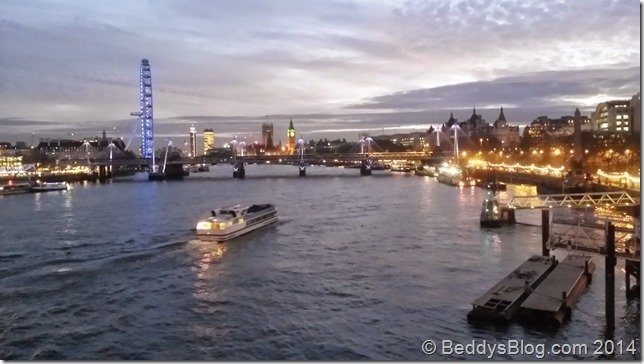 A lovely Winters sky for the evening before we leave to go back to Sussex.