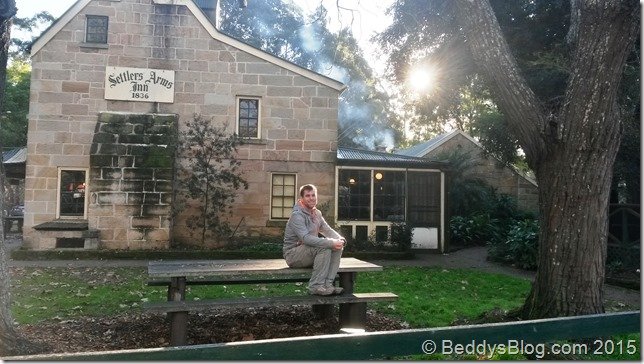 Sanna and I did a quick Sydney day trip to the old historic village of St Albans, 2 hours drive North of Sydney's CBD. Its a very quiet tiny Aussie town/village.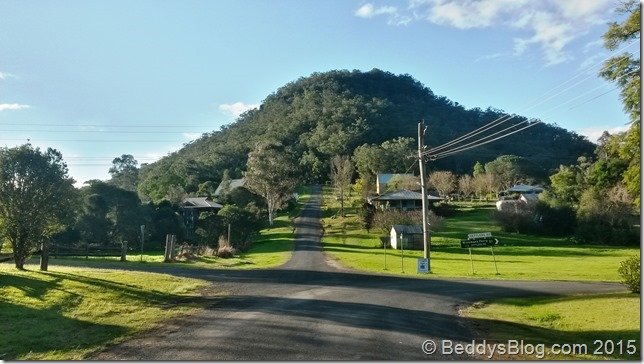 Traditional old Aussie style buildings are throughout the village.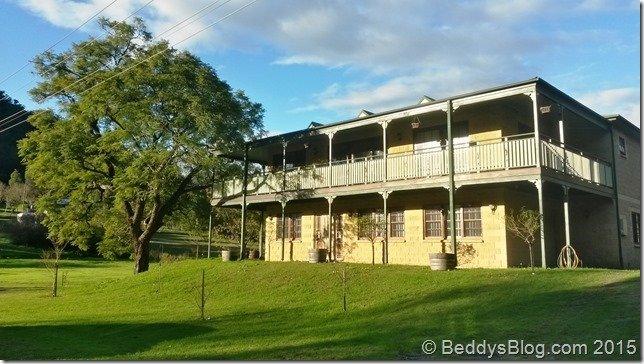 We went on a bushwalk to the Convict built 'Old Great North Road'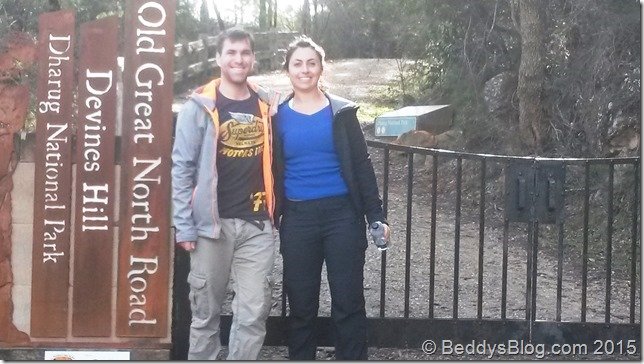 Leg irons were worn by the Convicts as they worked to build the road.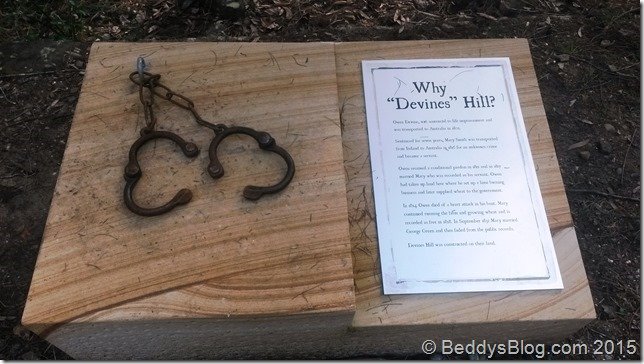 I tried on the leg irons for size, they are really heavy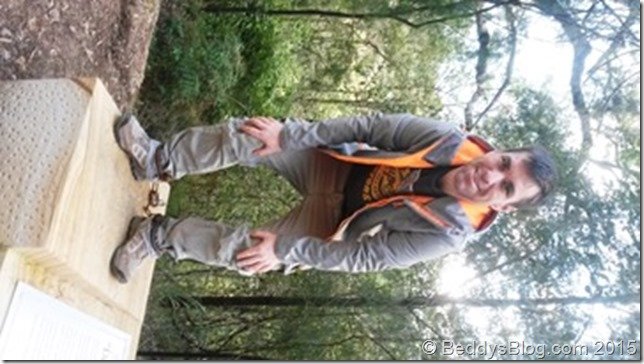 This was hangman's rock where they used to hang the convicts through the hole from a tree.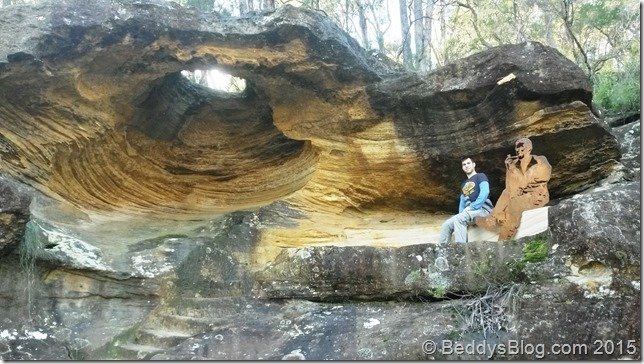 Sanna filling out the visitors book on the trail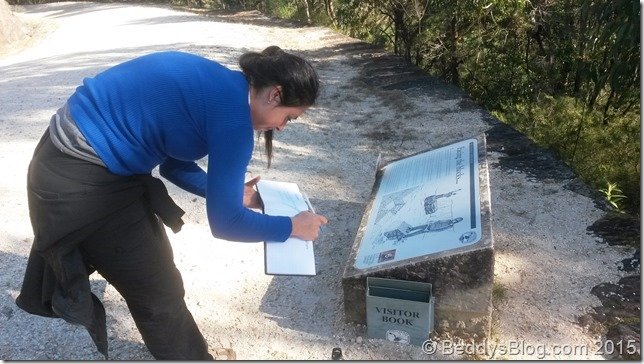 and after the bushwalk a nice hot lunch followed by rhubarb crumble and a pot of tea to share in front of the Settlers Arms open fire.