9pm
OK it's time to go home with our new baby Zara. We put her all snug in the car seat and Sanna sat in the back to keep an eye on her, but she was very happy. Can't belive we made something so small and so beautiful together. I am so proud of Sanna being so strong through child birth with relatively little help.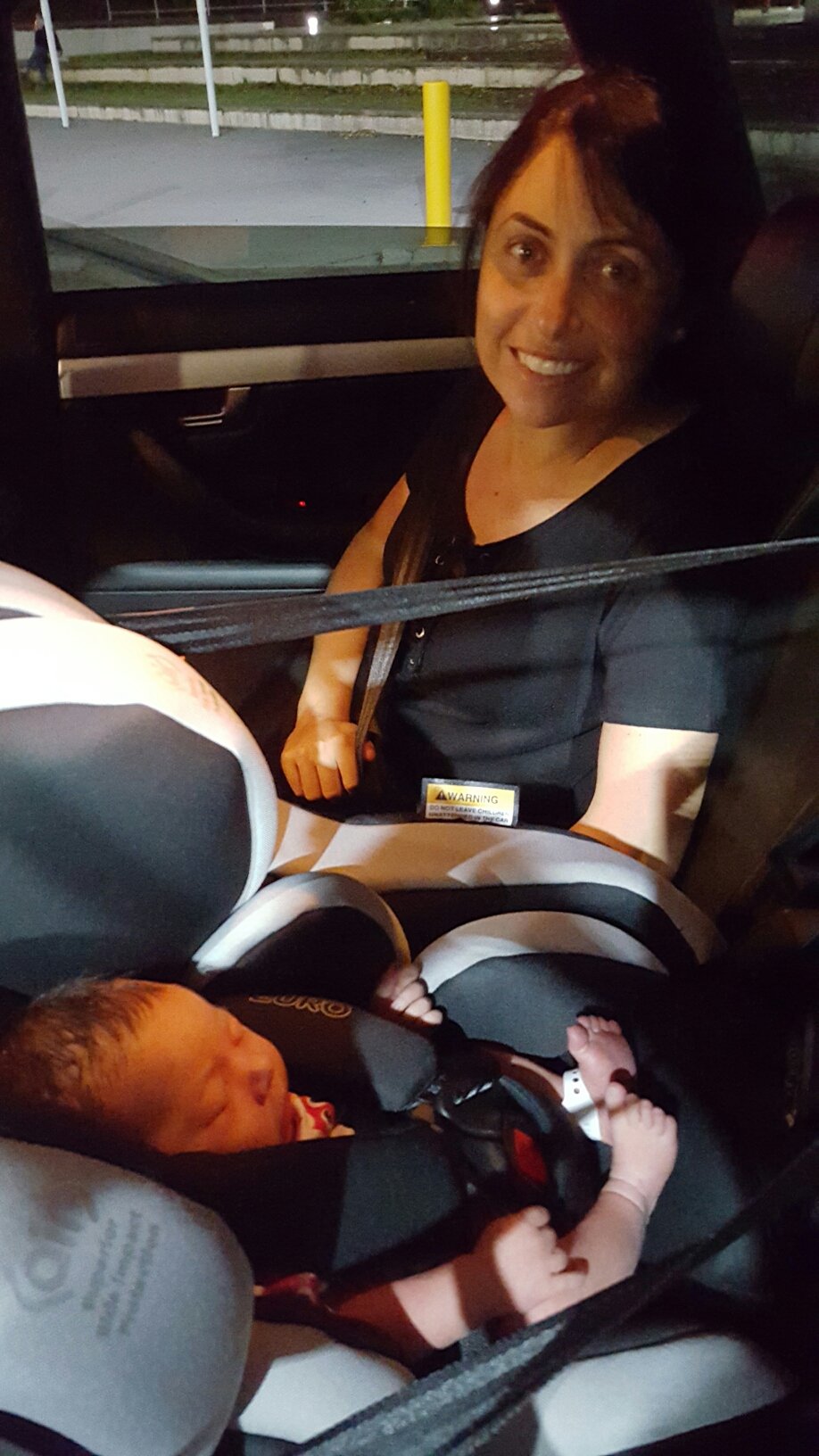 This is the last update for this blog post now we are going home. Thanks to everyone watching and keeping up. Everyone seems to think it worked well, I'm glad we did this.
See you all soon. Love Mark & Sanna & little Zara.
1pm
Thanks for the visit from Suzie and Jordan at lunchtime. Baby Zara still hasn't cried yet. Maybe we have a miracle here.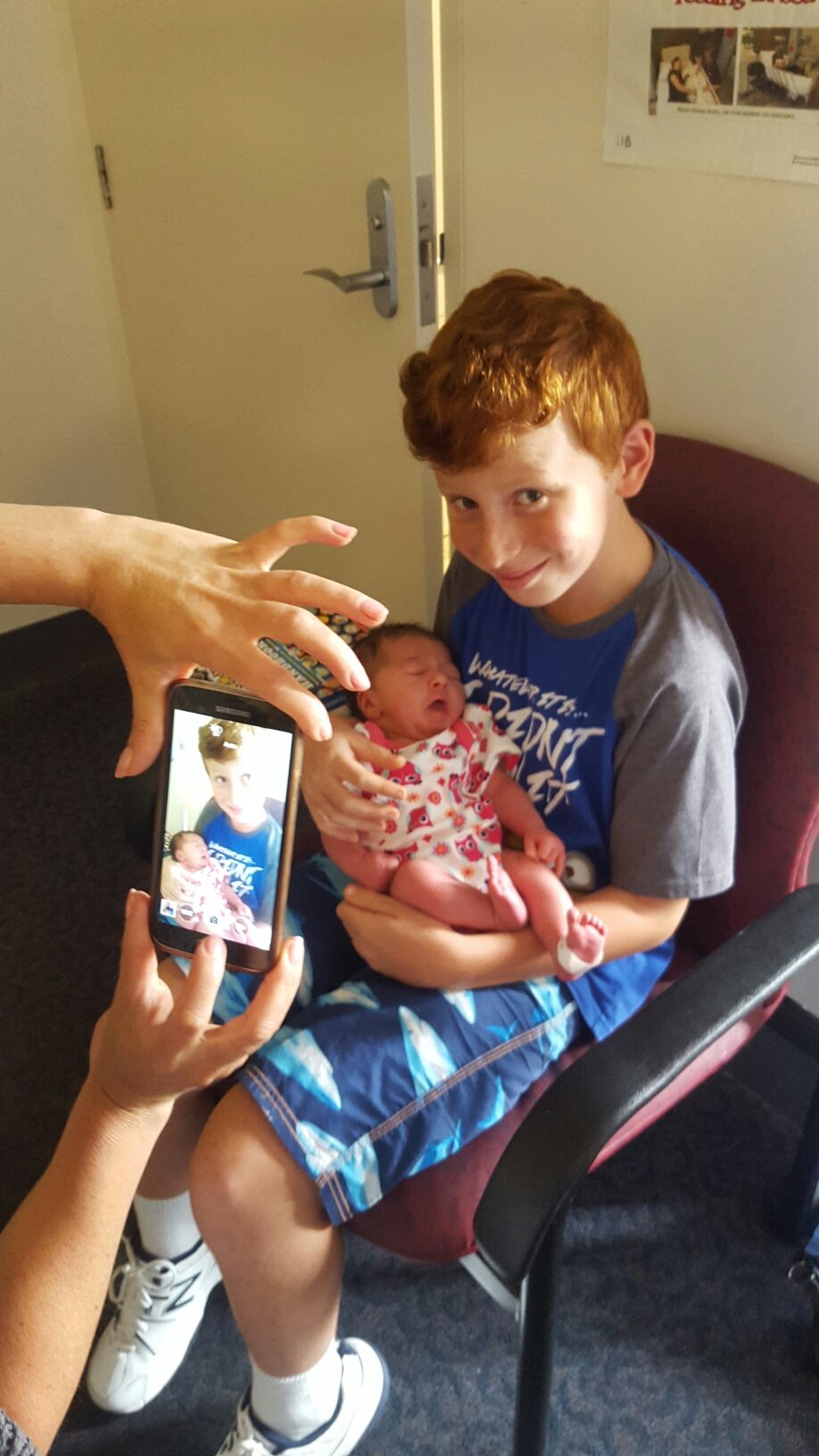 10:30am
Baby Zara got her first tunes today, check out her DJ headphones 🙂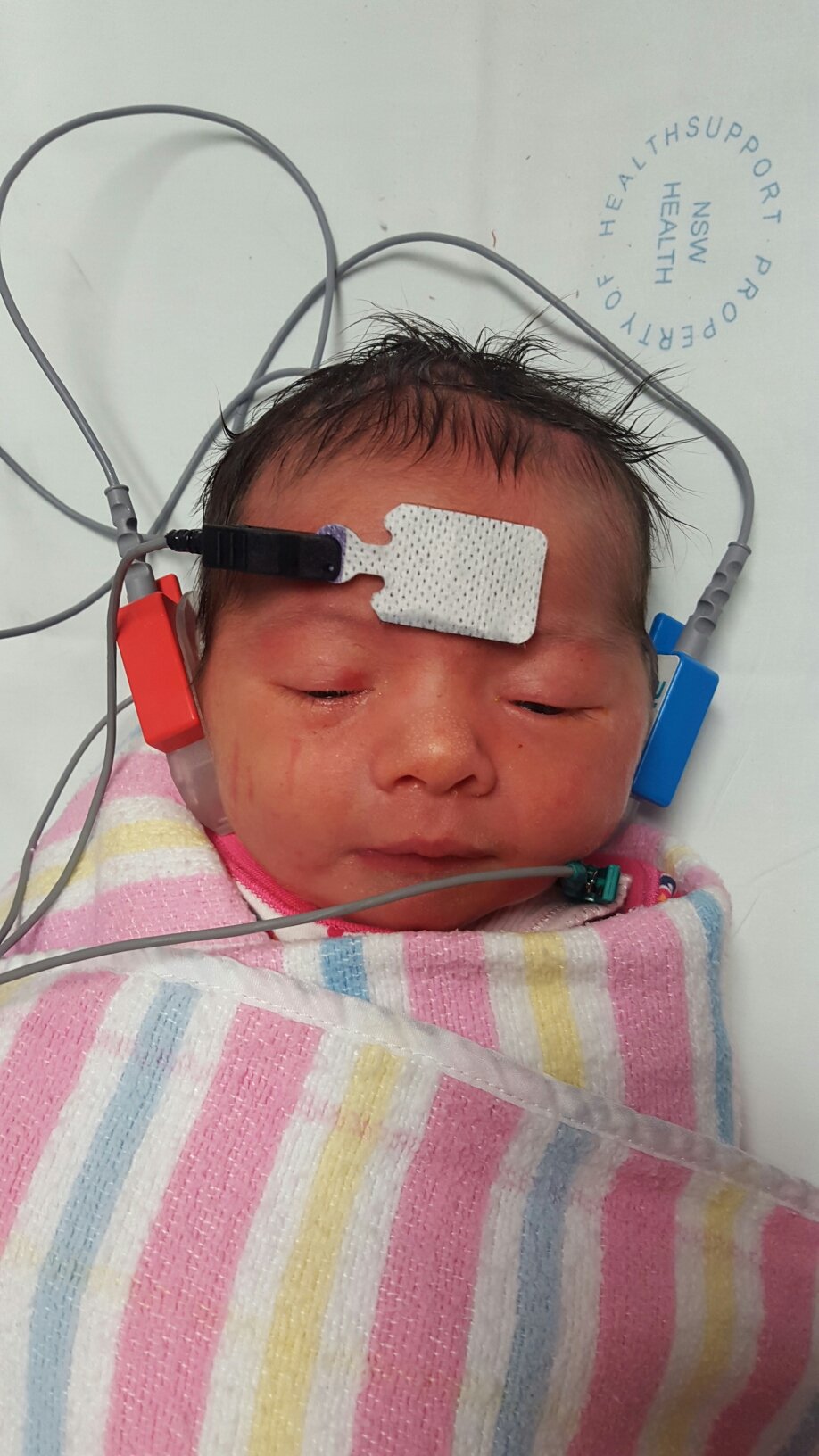 They test the hearing of all babies from birth now. I had a listen and it sounds a bit like a puring kitten. She tested out ok! She seems to like R&B.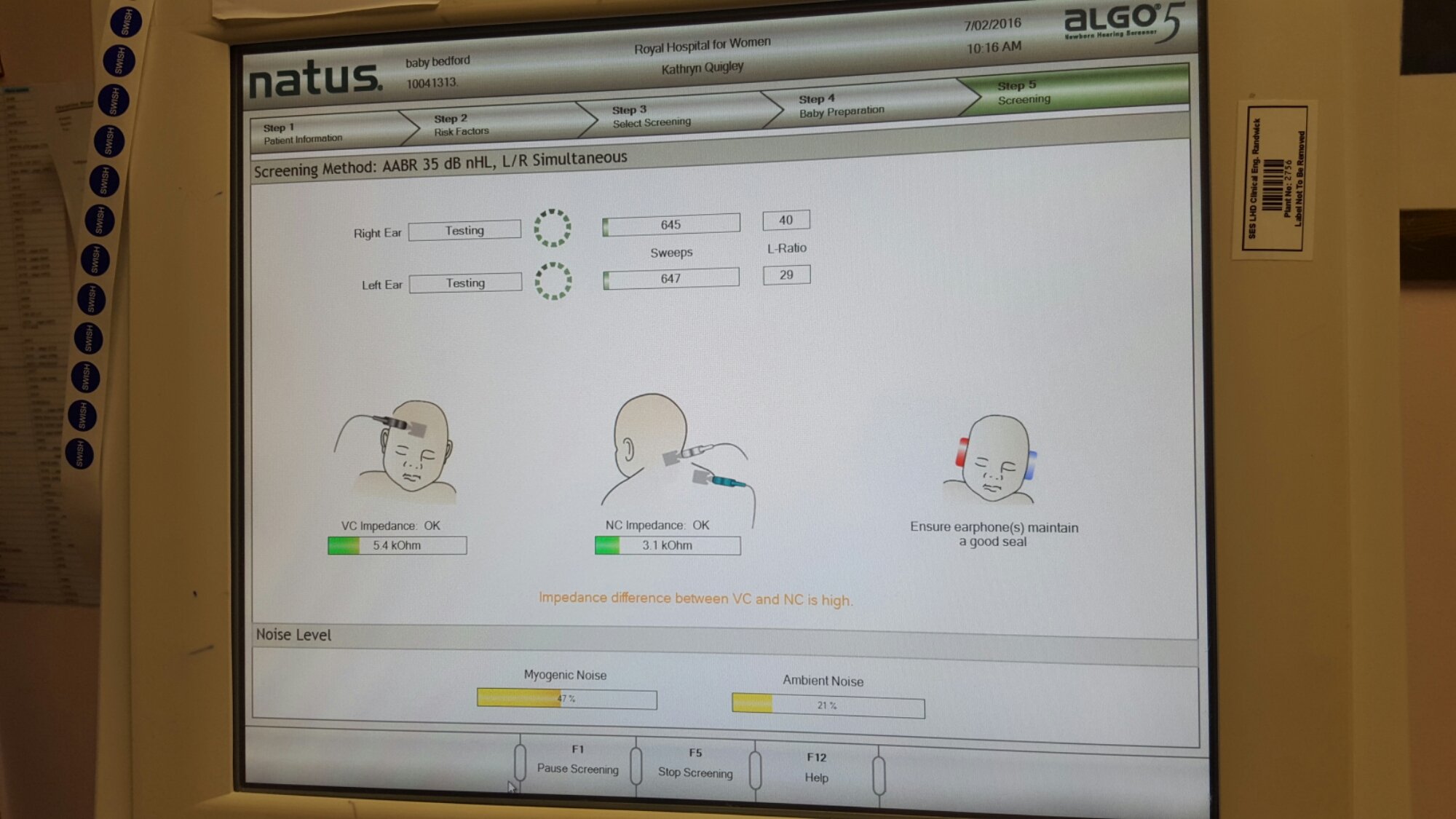 Sunday 7th feb 10am
She slept all through the night not a whisper. Let's hope it's a good start to a quiet baby 🙂
She has scratched her face a bit so I have given her first manicure with some little scissors.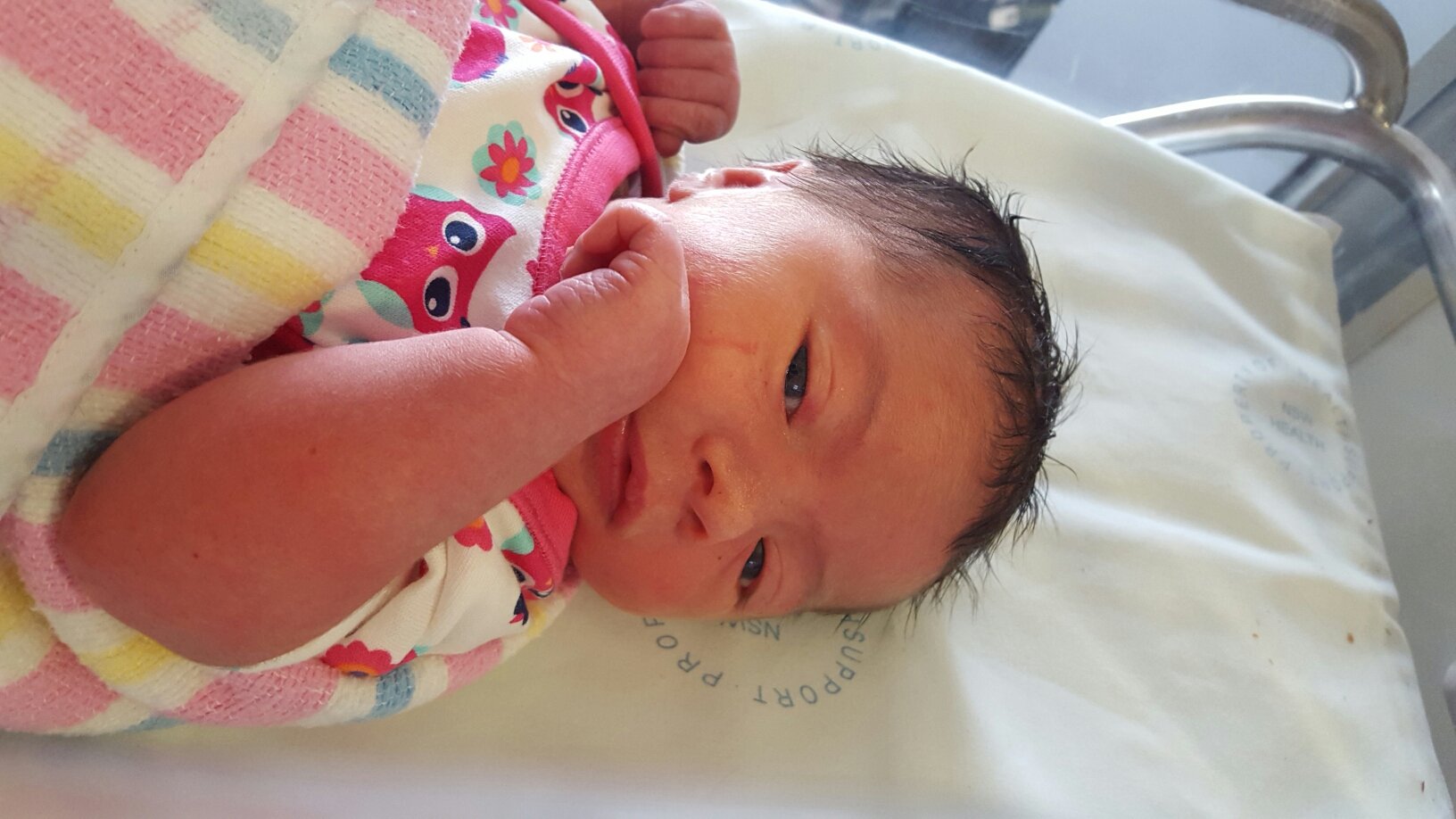 6:30pm
All the Hasan family have visited now.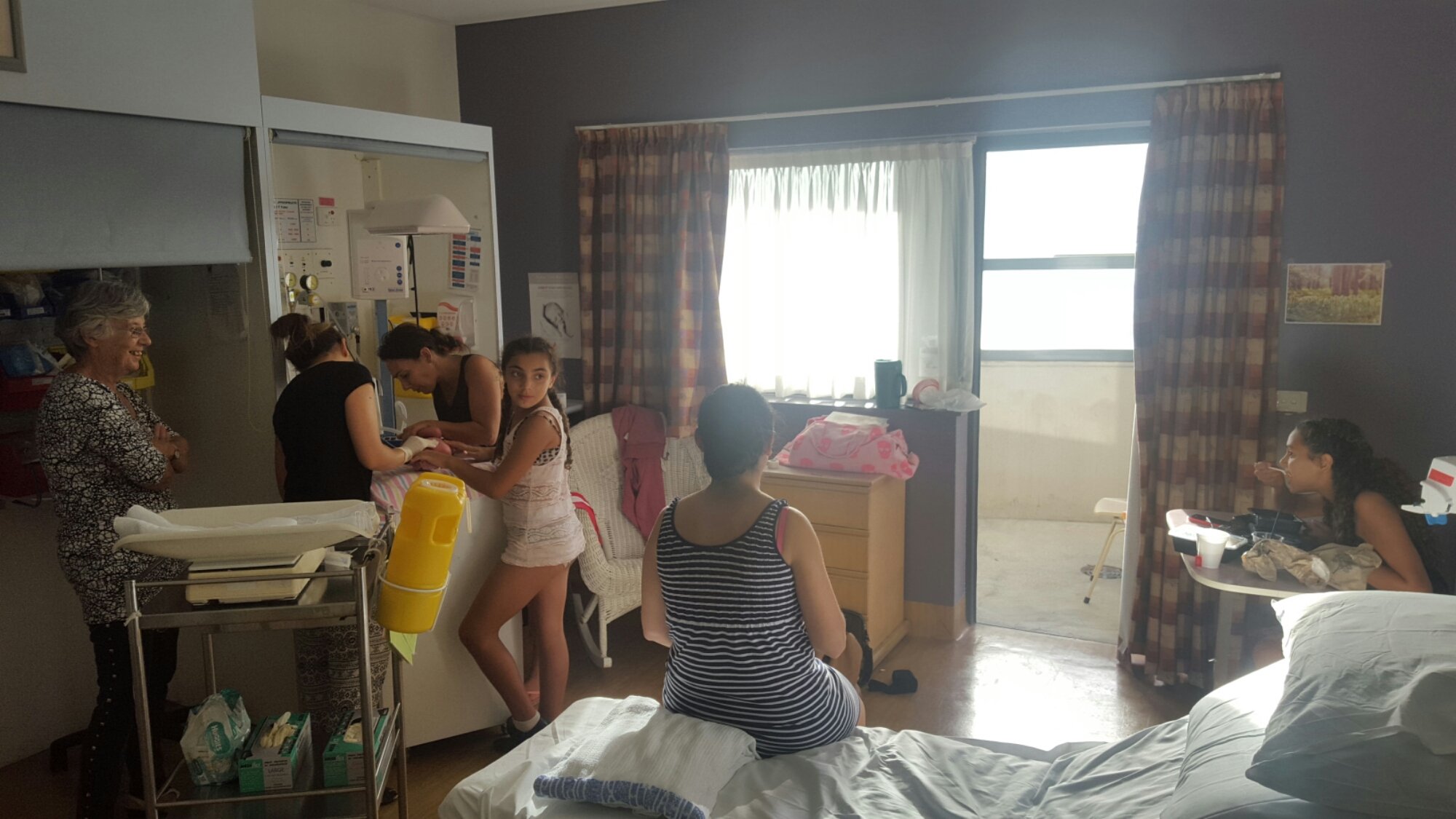 Zara is 48cm's long and 3.090kg 6 lbs 12oz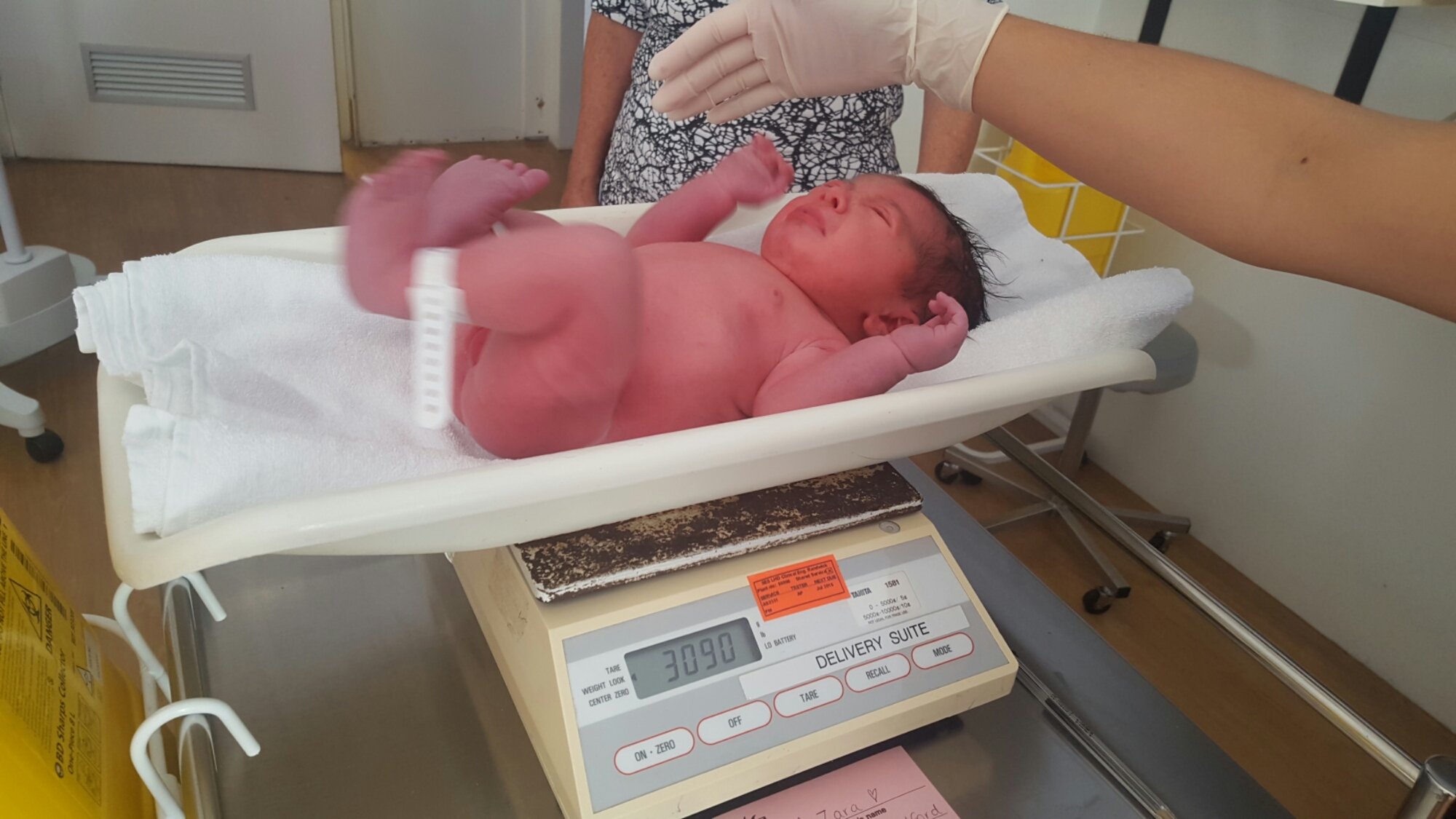 She is not crying when I hold her 🙂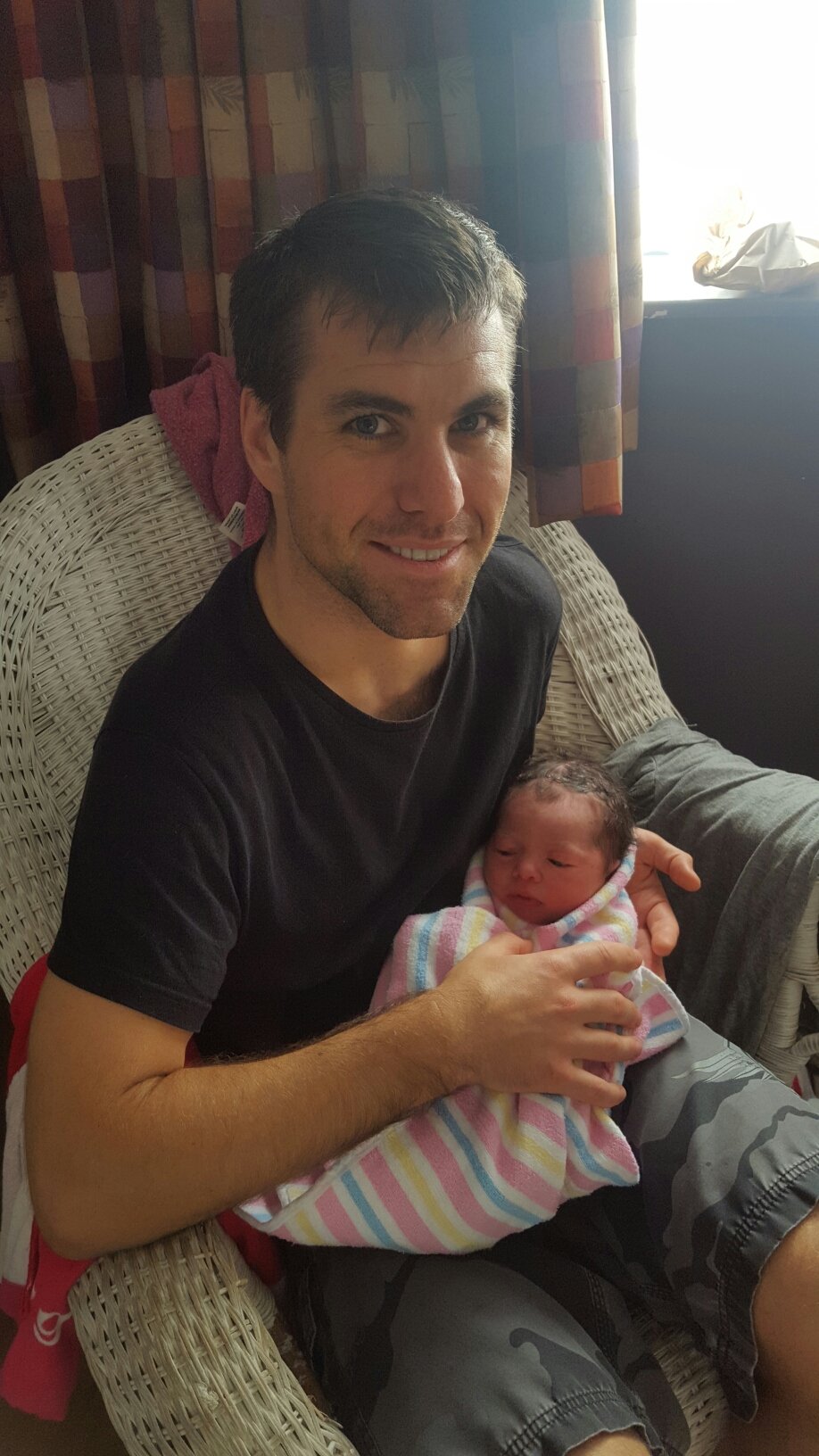 Or when Basma holds her.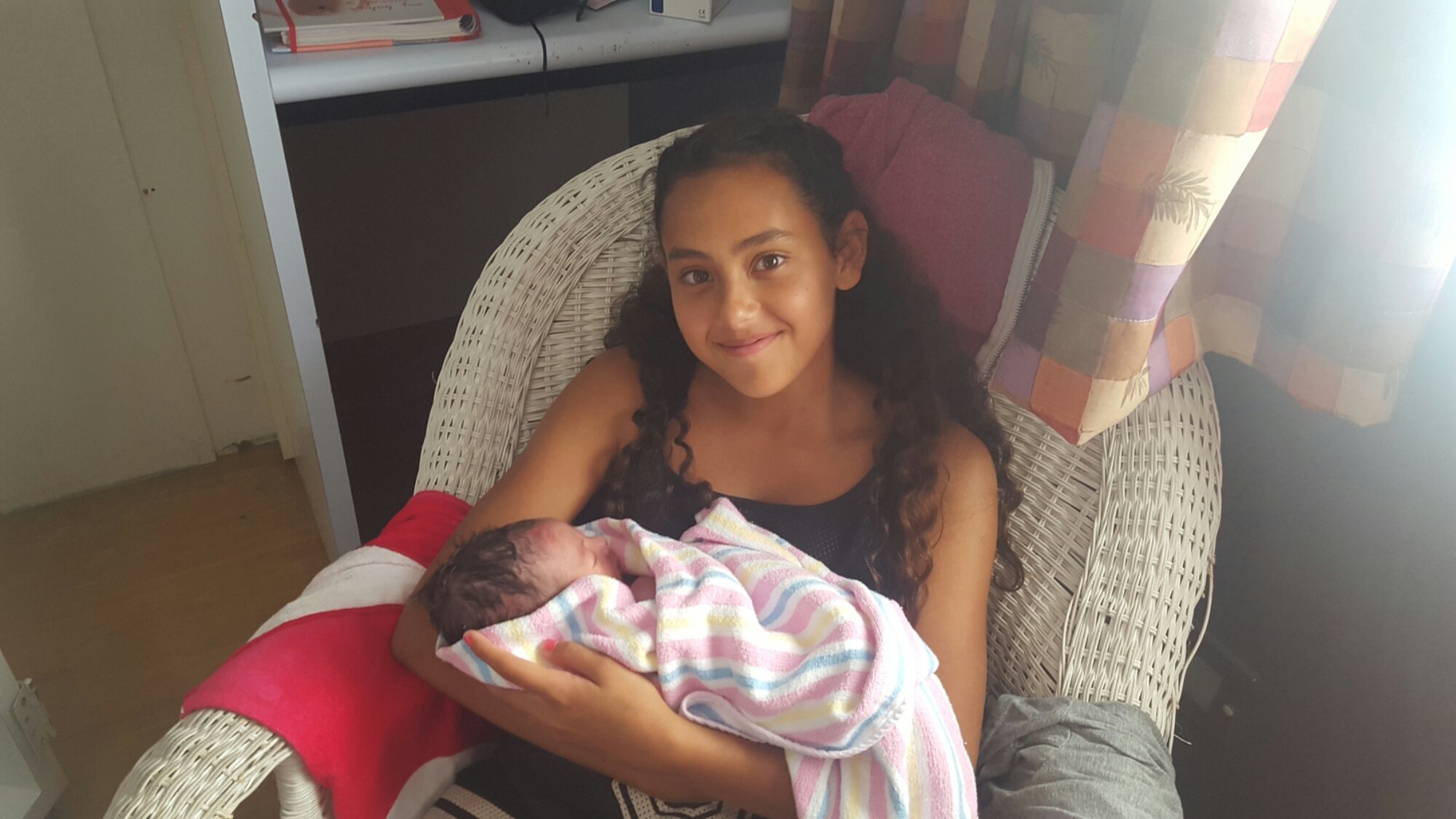 Sanna is doing VERY well, after a shower she is up and around and eating well.
4:43pm
Baby Zara Bedford has been born!
No problems baby is healthy.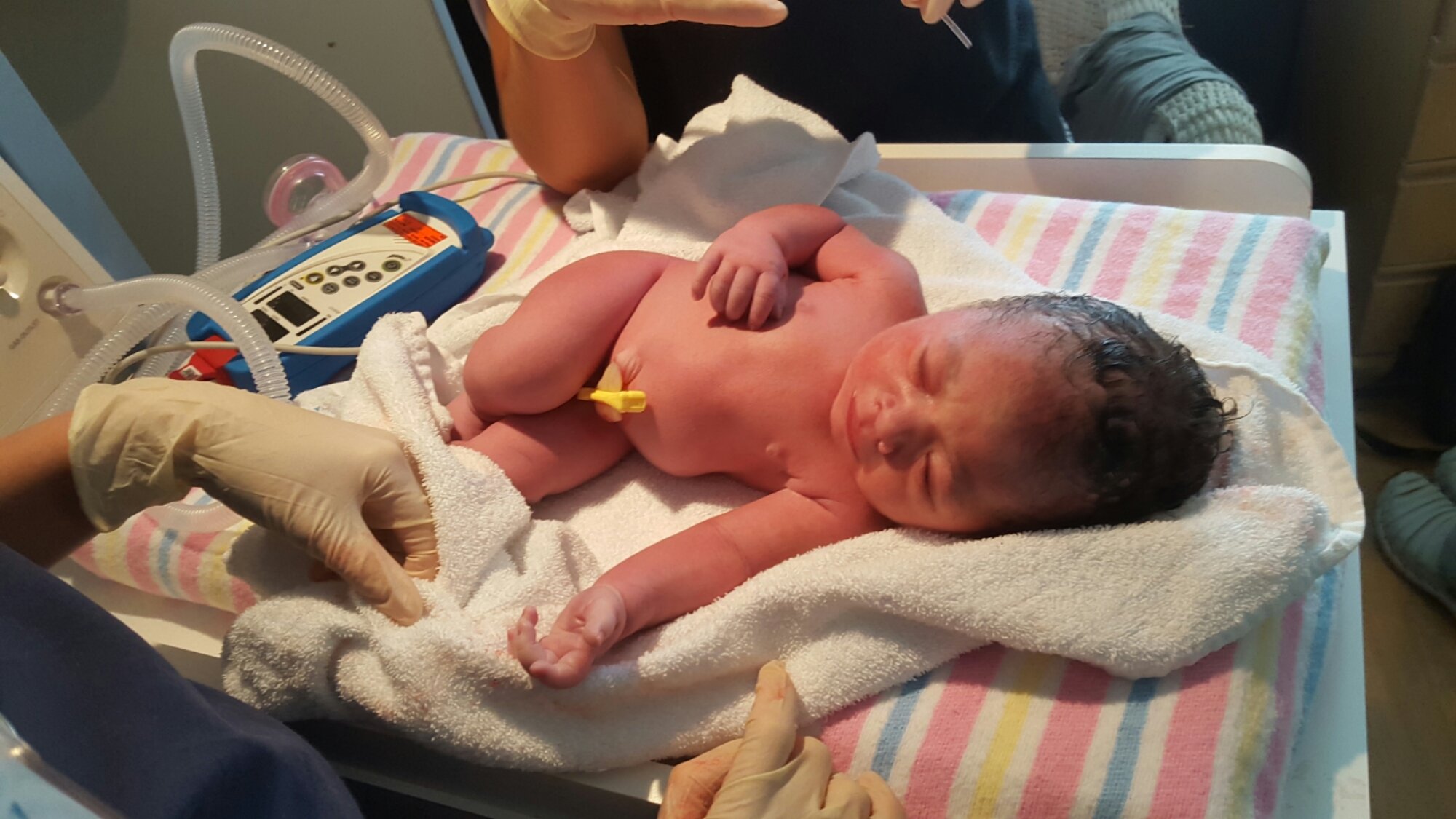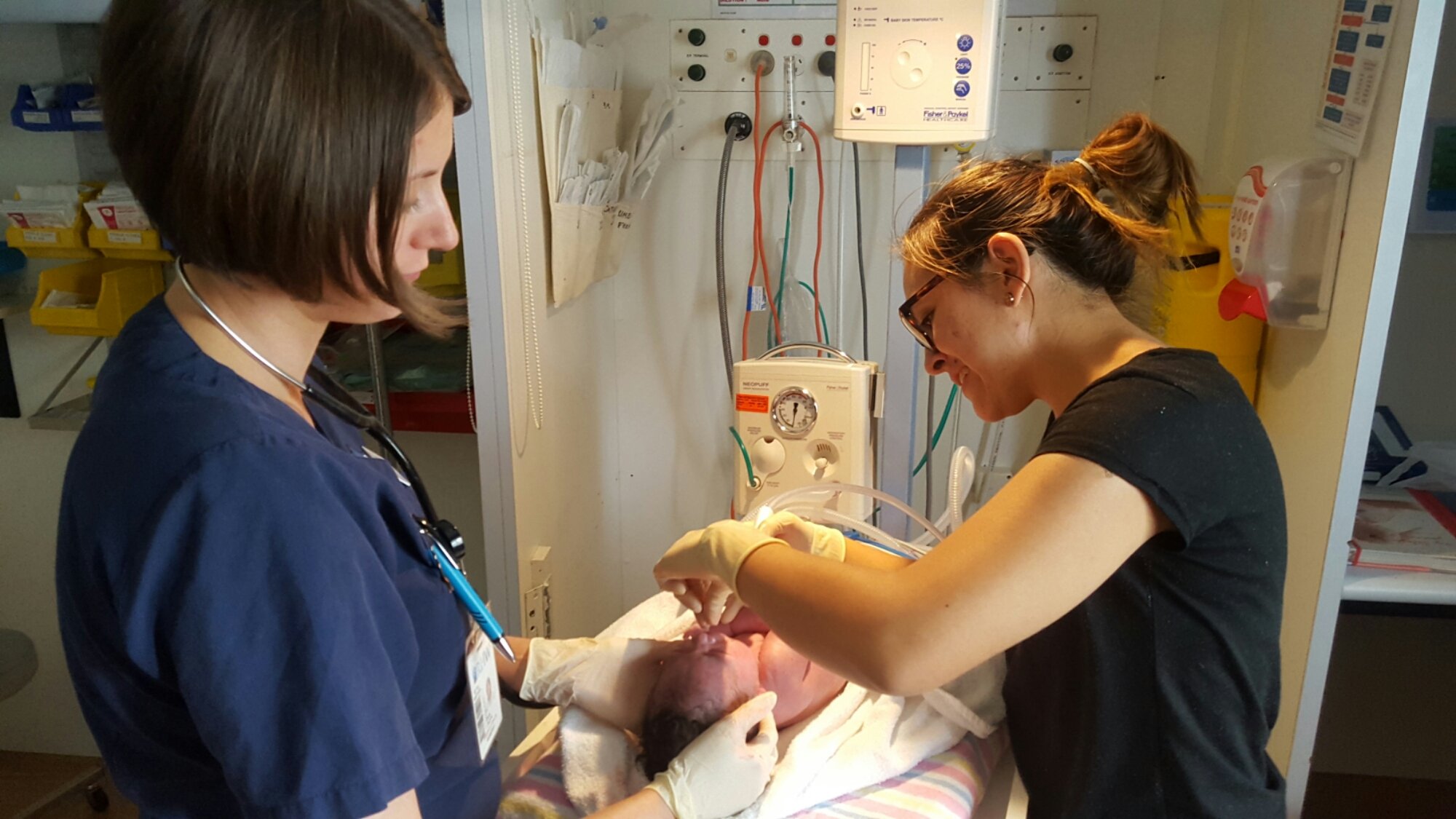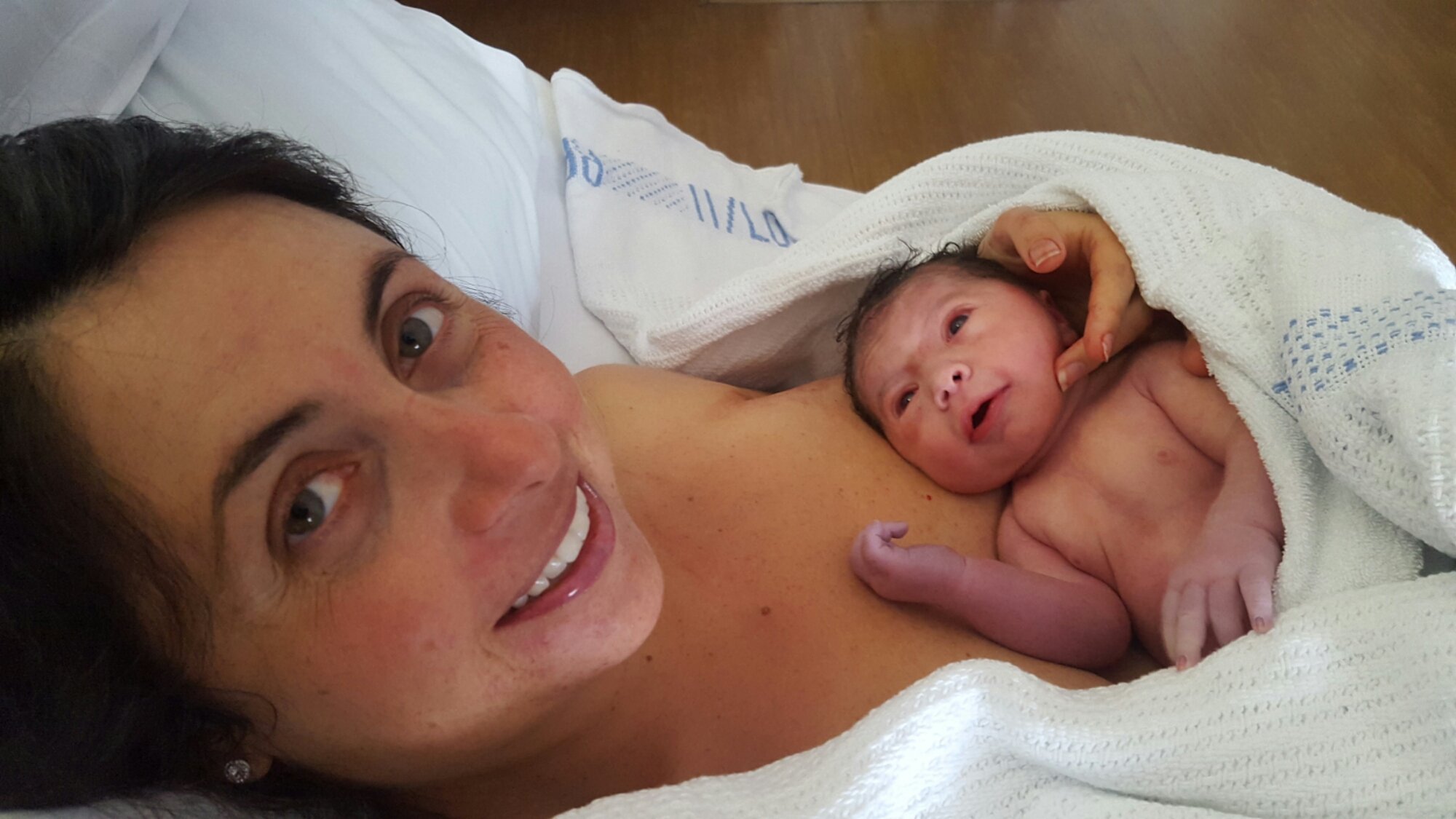 4pm
The baby is coming through now. We can see the head on pushes and there is lots of black hair. We are so close now. All the morphine has worn off around 3pm so she's doing it all on her own now.
3:15pm
Cervex now 10cm so actions stations! Now she's allowed to push!
2:30pm
Cervex is now 9.5cm dilated. Only 1/2 a cm to go.
12:50pm
This seems to be a good position for the pain. Still being told not to push.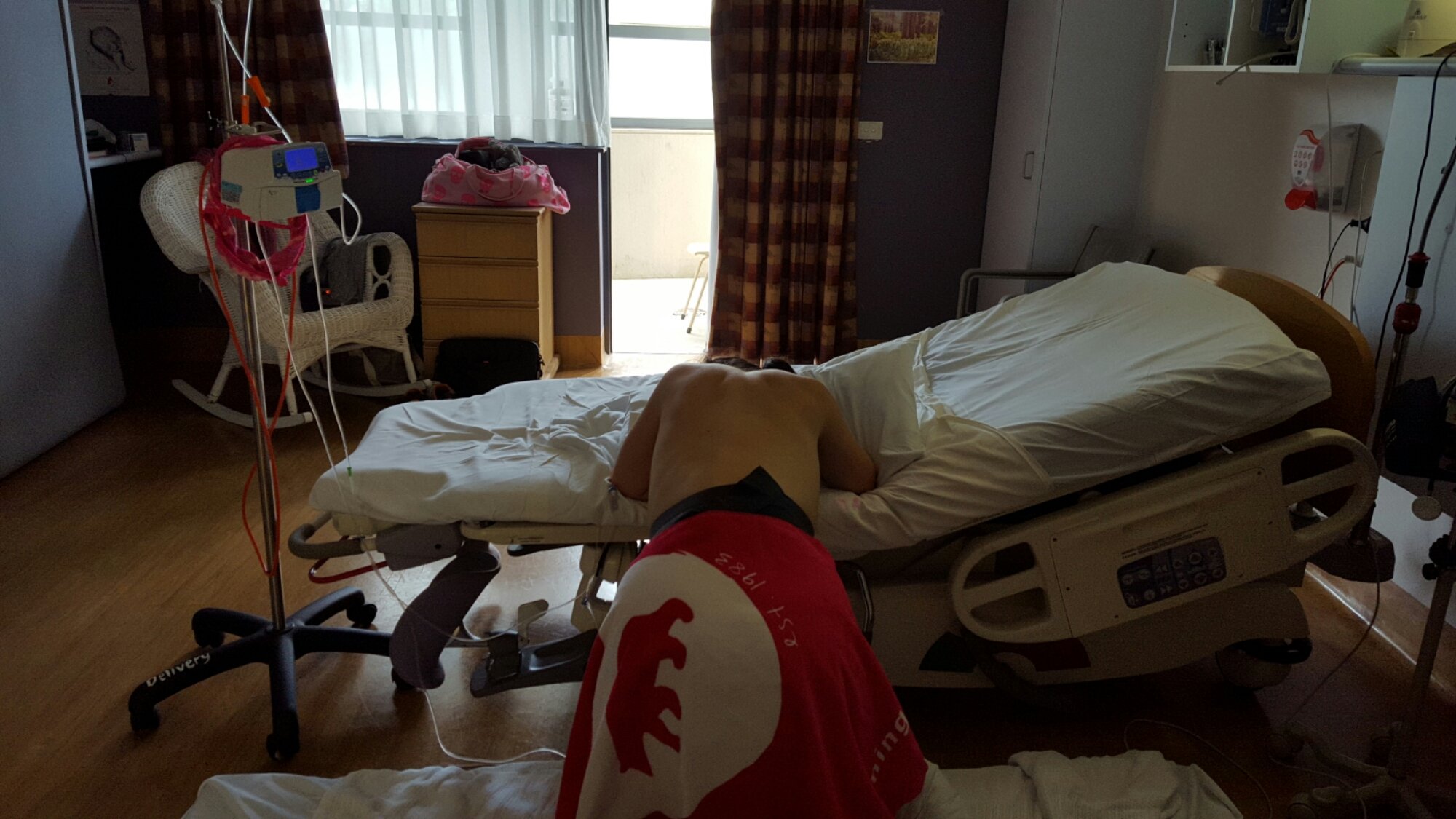 12:40pm
Contractions are only 2 minutes apart now and Sanna can feel pressure down below with a urge to push, but the midwife has said not to push yet it's too early.
10:20am
The pain got too much. She has taken a morphine shot. Will take 10 minutes to work.
9:50am
She's moved to the bed for a bit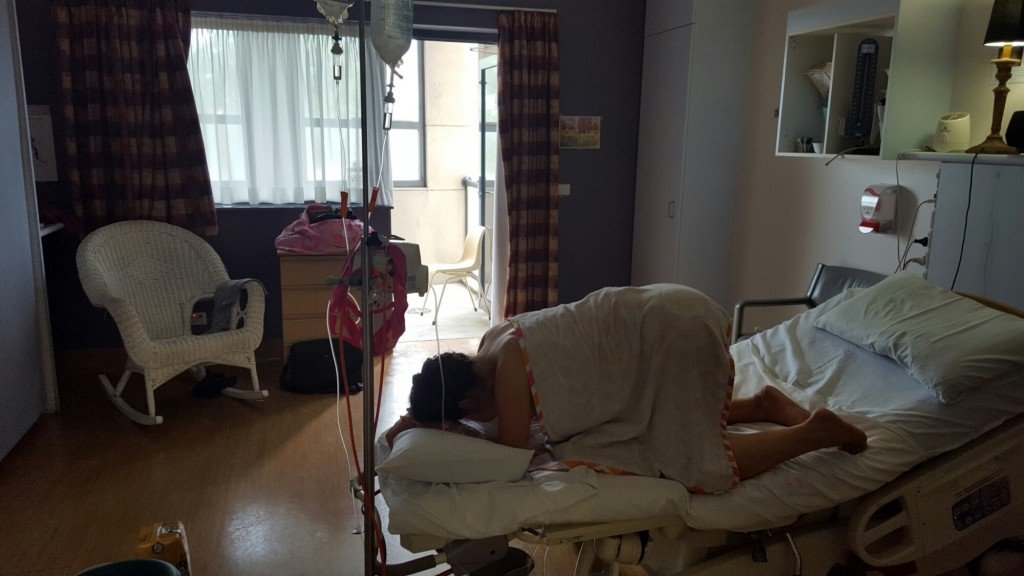 9:40am
Contractions are around 4:30 apart now.
Sanna is in the shower during her contractions it helps.
Baby's heart rate is very good.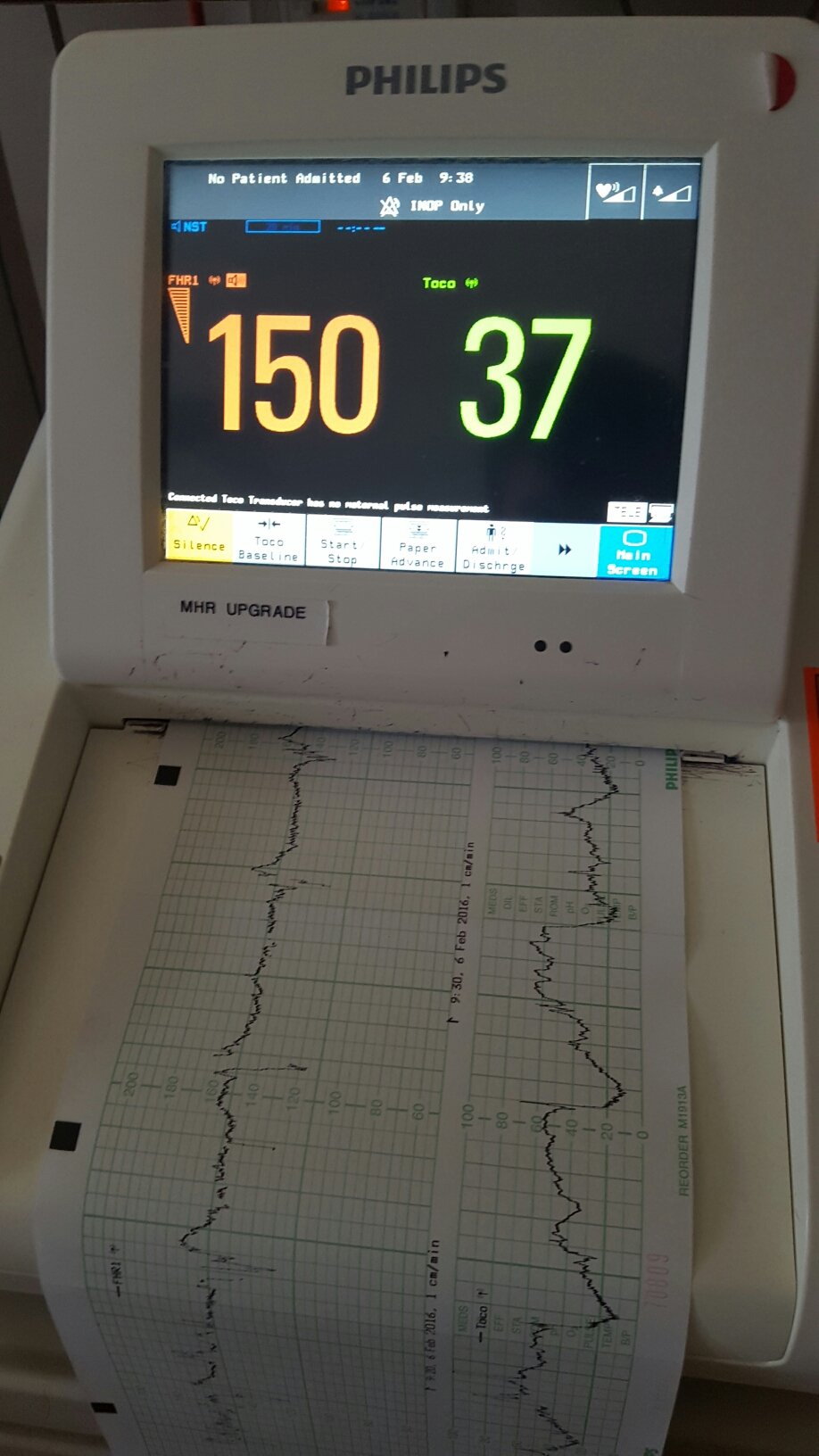 9am
They have started the drip to start inducing the labour. Very small amount at the start. Contractions around 5 minutes apart at the moment.
Having a shower between contractions made her feel better.
Saturday 6th feb 8:30am
Sanna has started her contractions but they are 5 mins apart so the nurses say this isn't active labour yet. She's in a lot of pain during contractions.
Nurses are suggesting to start inducing.
Friday 5th feb 9pm
Is it a boy or a girl? Place your bets in the comments section below.
Sanna's mum visited Sanna today, she enjoyed spending time together she said.
Sanna's not in labour yet but she's feeling tired. Hospitals exciting right?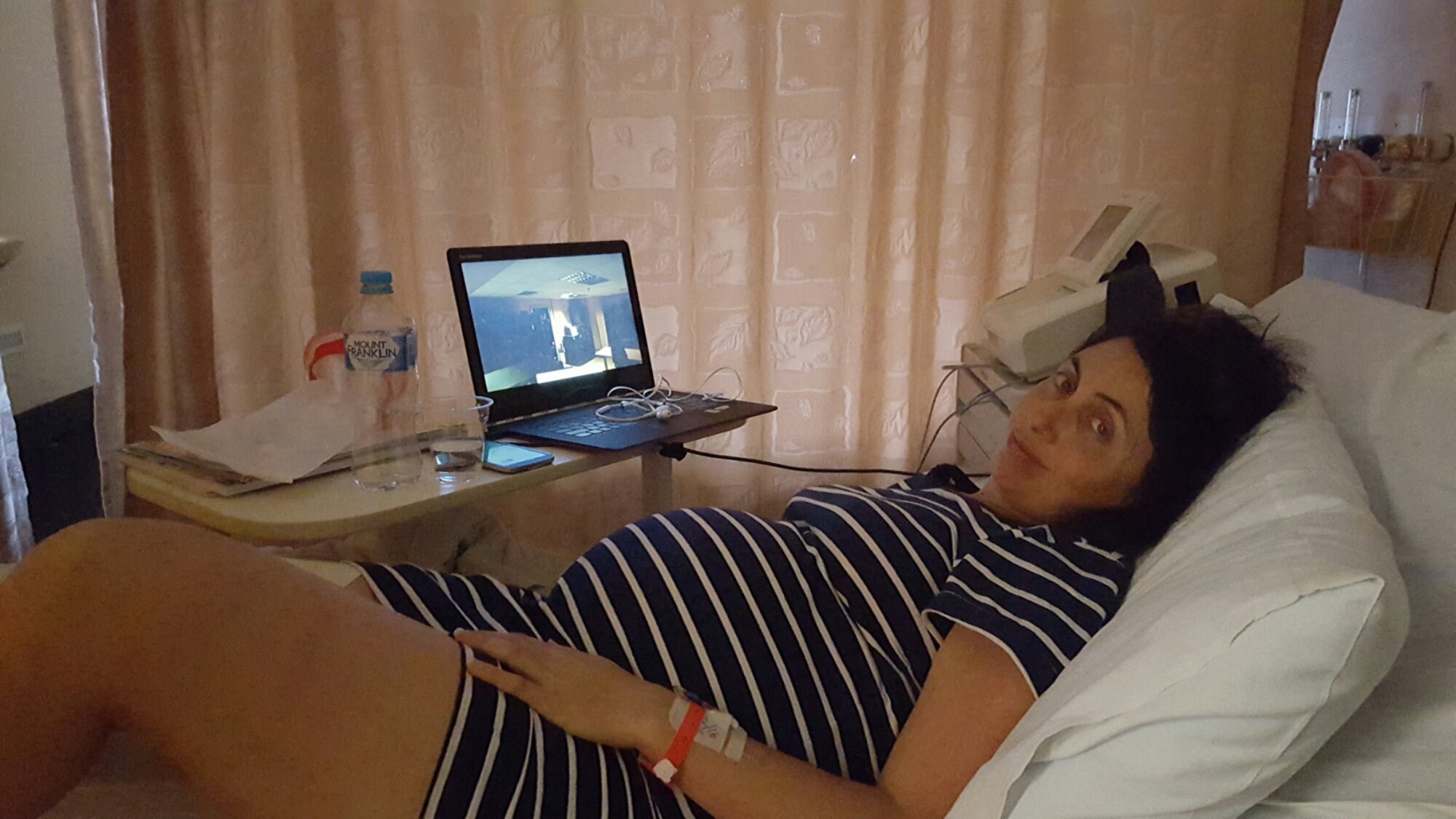 Presents from the UK family arrived today, thank you mum and dad and sis.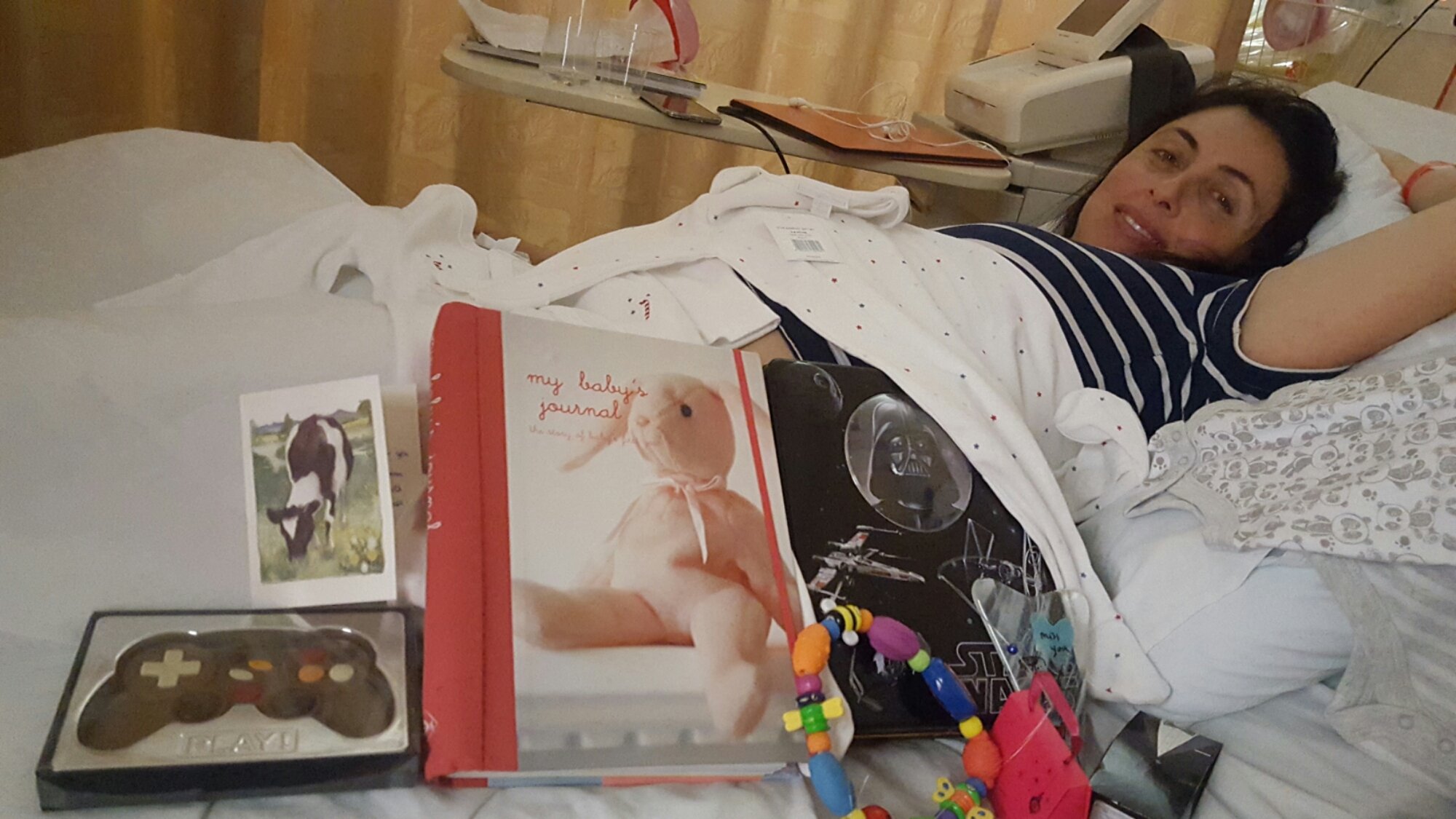 Latest news is Sanna has had a Foley Catheter inserted to try and start the labour process. She's has waves of pain every 5 minutes, but the nurses say it's not early labor.
Thursday 4th Feb 6pm
Hello everyone and thank you for texting Sanna and I for updates on the baby coming. I will update this page as soon as anything new happens.
Sanna went into hospital today with a view they want to induce her. No inducing today though, the cervex isn't ready.
Hanna and the girls visited today 🙂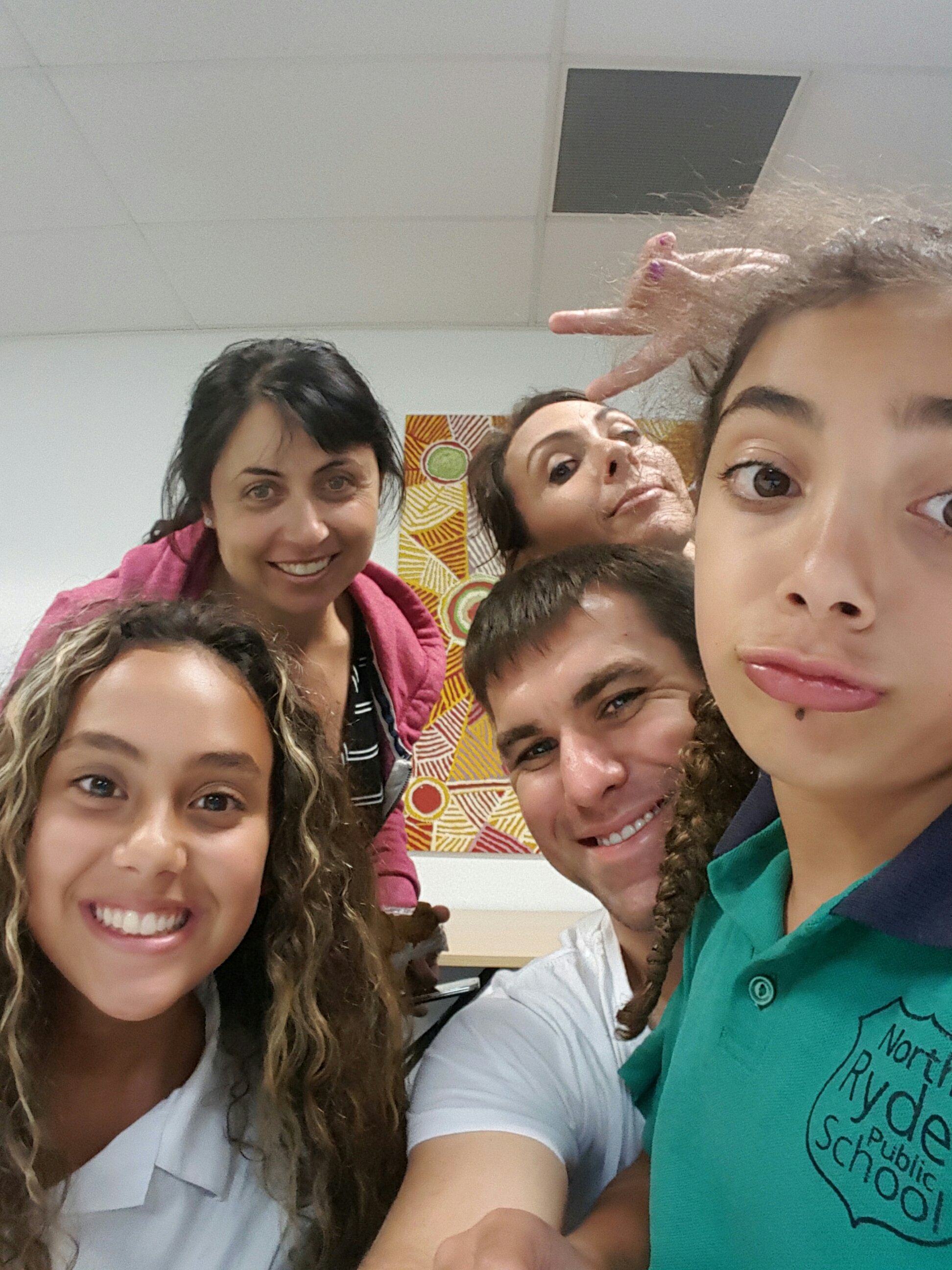 Here we have a bit of baby heart rate monitoring going on, it varies between 130and 160bpm, thats normal apparently.