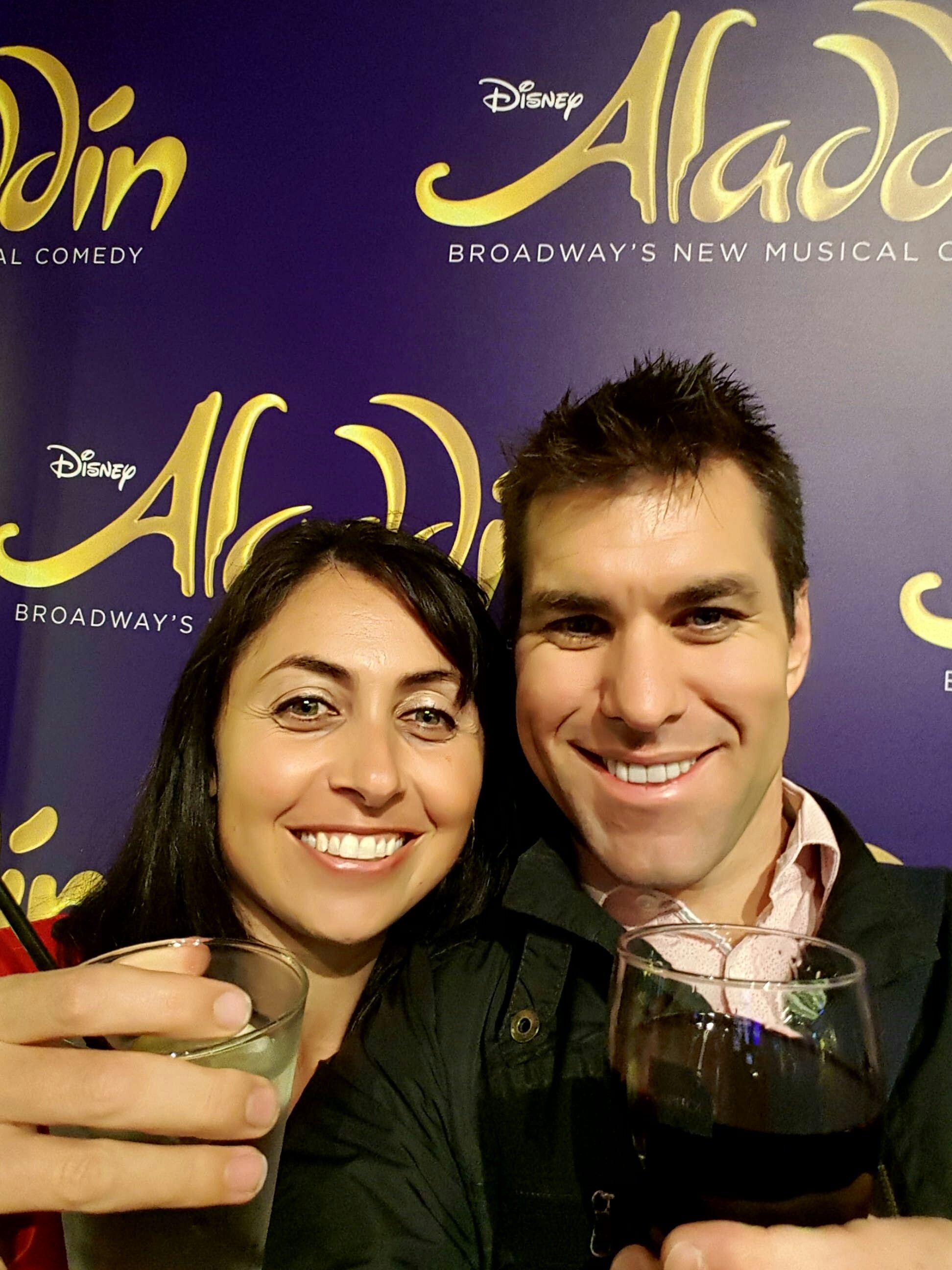 Happy birthday to my beautiful wife Sanna, 35 years old this week and a beautiful mum. We have known each for 13 years now, and been married for 3 years.
For her birthday I took her to see the Aladdin musical at Sydneys capital theatre. It was excellent and I would recommend it when its touring in your city. Sanna thought she was princess Jasmin when she was a little girl.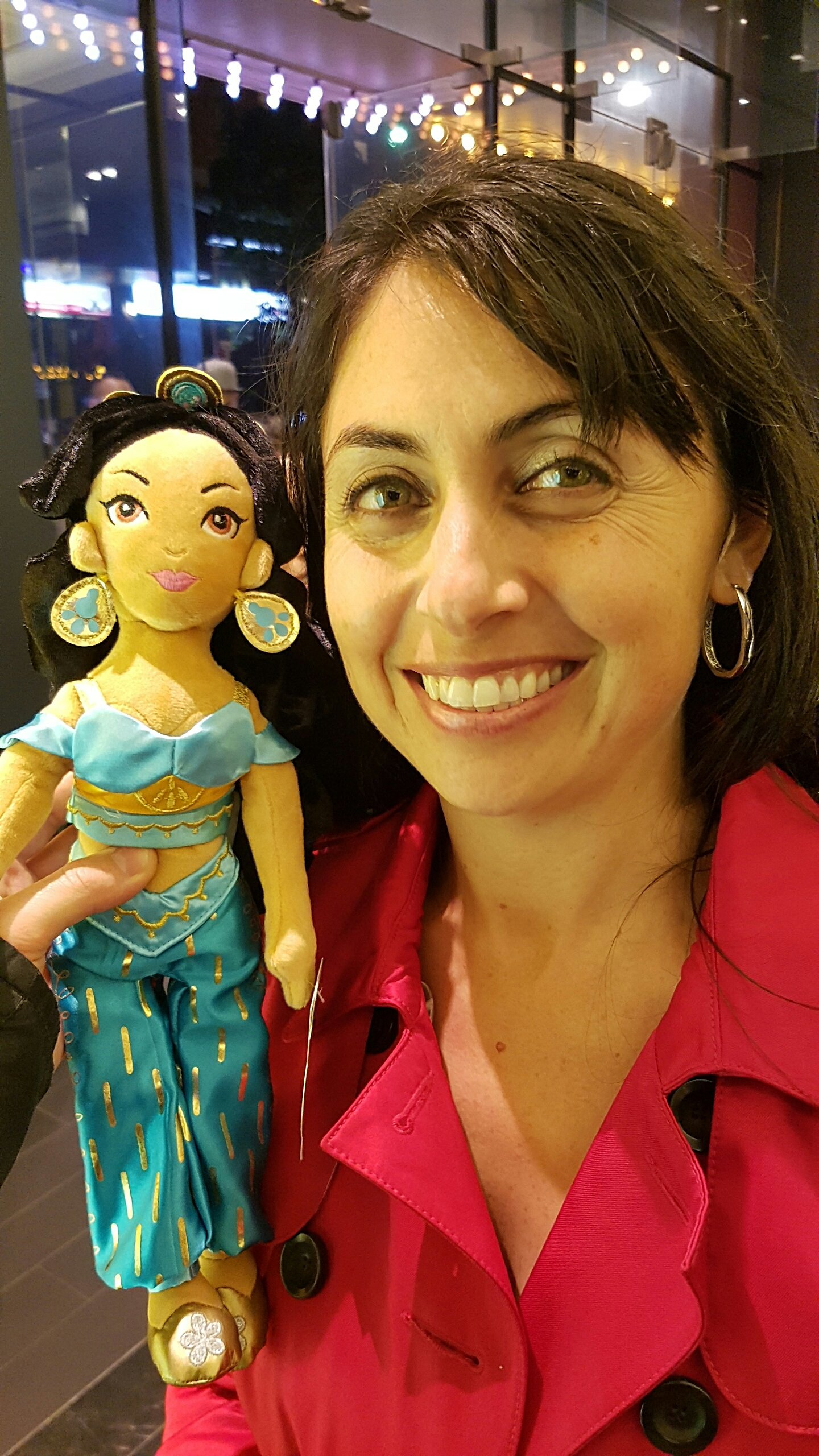 Zara is now 9 months old and has 2 bottom teeth and her 1st top tooth just coming through. She has bitten me twice now, once on the nose and once my chest, it bloody hurts and shes smiles when I scream.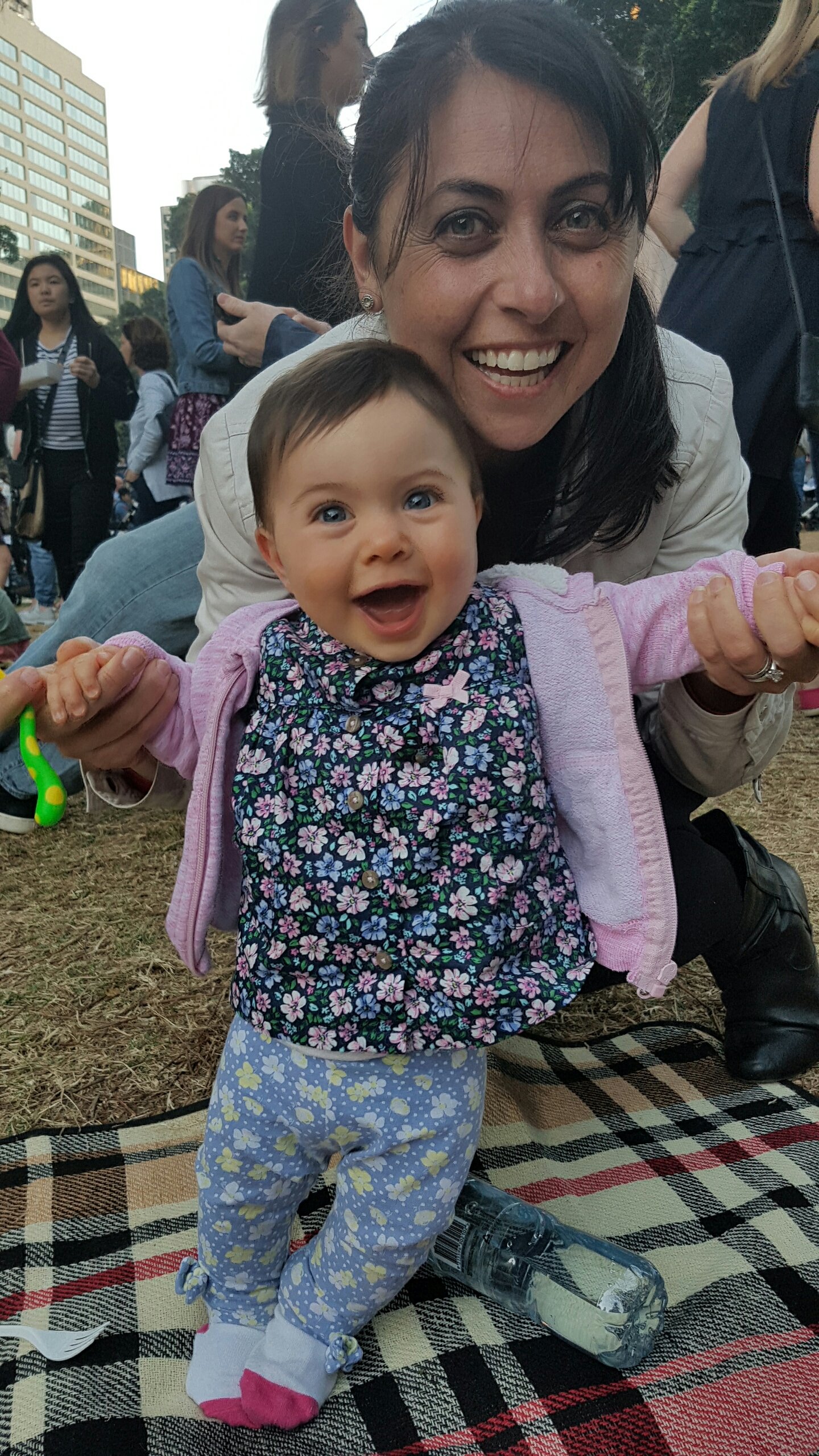 Sanna pondering whilst having some lunch on Stanley street near our home.