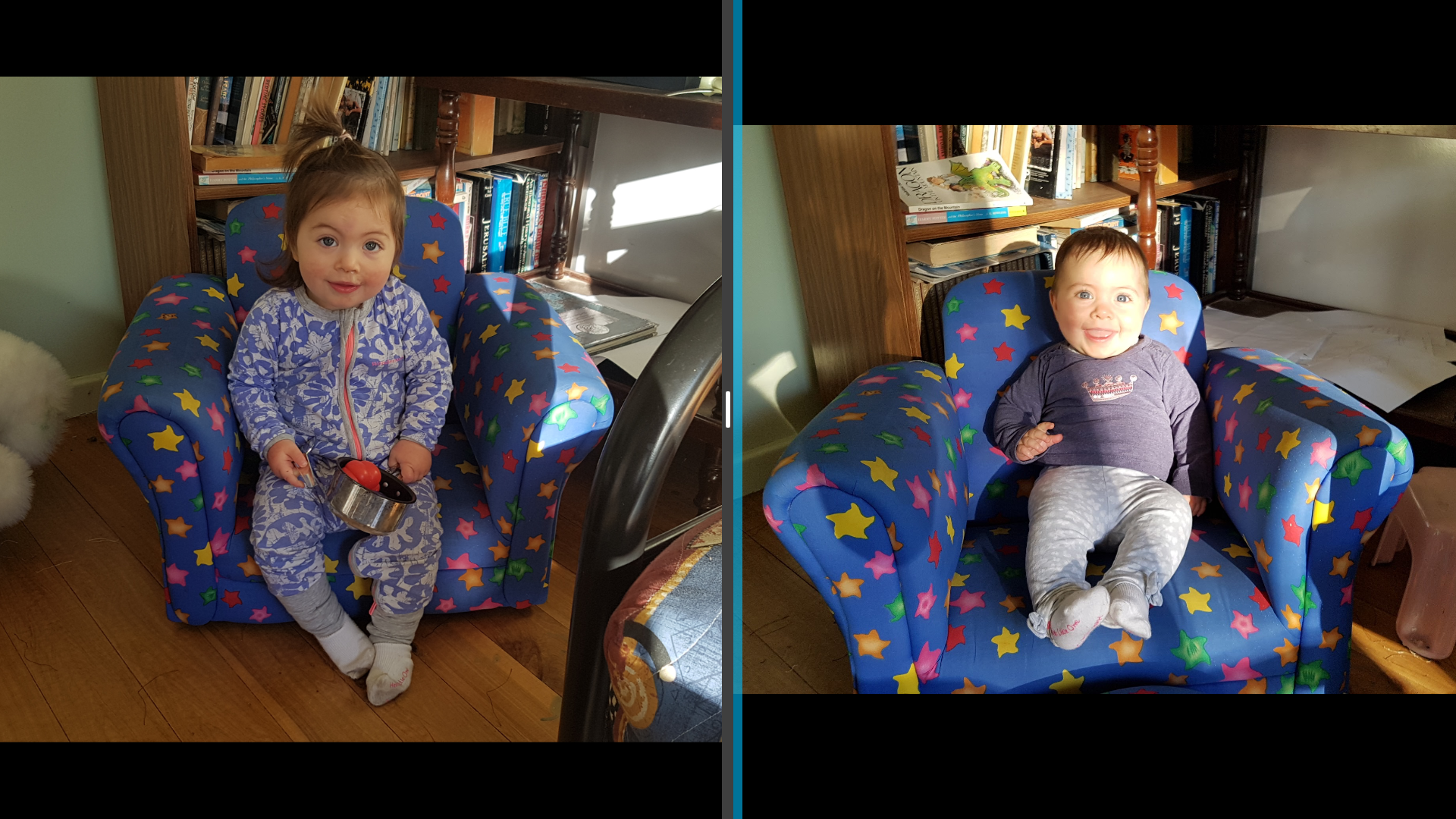 Here's a photo of little Zara at Sannas mums in the same chair. On the right she's about 6 months old and on the left about 19 months old, so about a years difference.
She looks like a little girl now and hasn't her hair grown. She was a chubby little cheeky cherub a year ago, now she won't sit still for a second.
Hello to all my friends around the world who are enjoying being parents also, and happy father's day for last week.