We had a lovely long weekend away to Kingscliff which is on the northern border of NSW and Queensland. You fly into Gold Coast airport and then it's just a 10 minute drive south of the NSW border.
Being close to Queensland there are lots of strange tropical fruits to try.  Apart from the small orange coloured bananas, we didn't recognise any of these.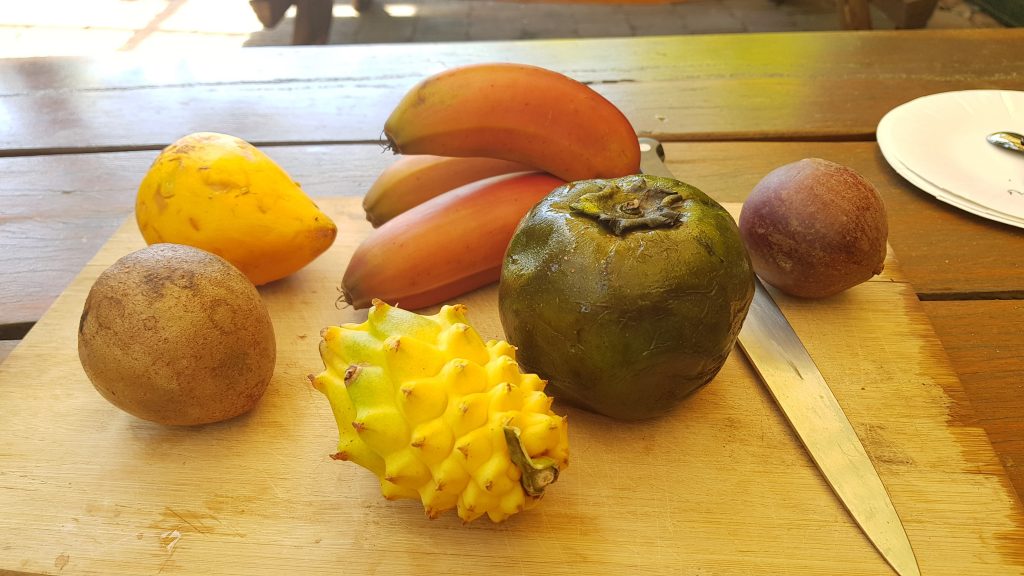 Some of them look even stranger on the inside, the chocolate looking/coloured one didn't taste like chocolate!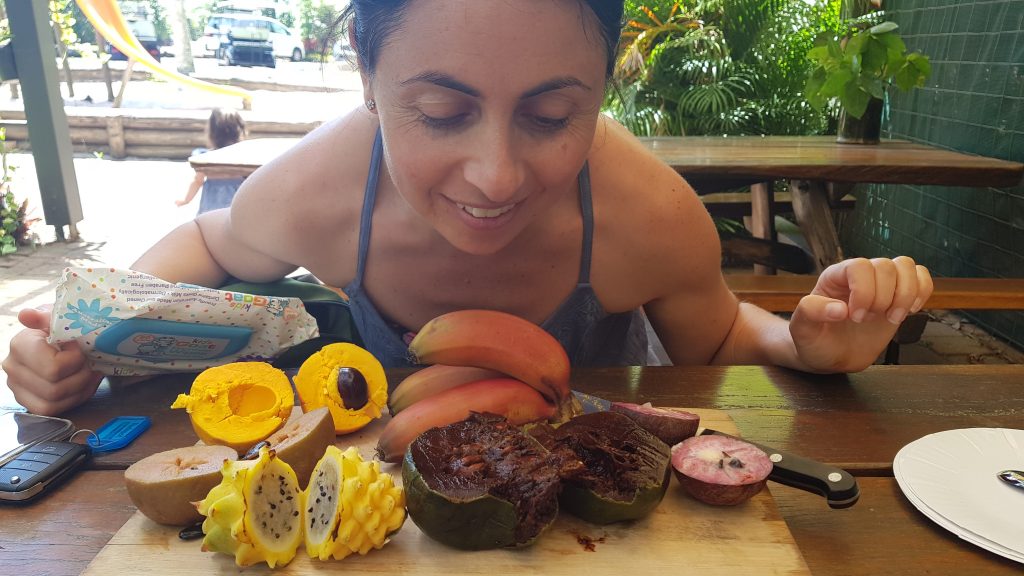 Its very beautiful scenery up there, and even though its only 1 hours flight north of Sydney, its a fair bit warmer on average.
We enjoyed the resort we stayed in a LOT, we would recommend it for anyone, very good for families too. It is called Peppers Salt Resort & Spa – Kingscliff, Tweed Coast
A bit expensive at around $350 night but it included an excellent buffet breakfast each monring and exlcelltn staff and facilities.
This is a cold Mai tai cocktail by the pool, yum!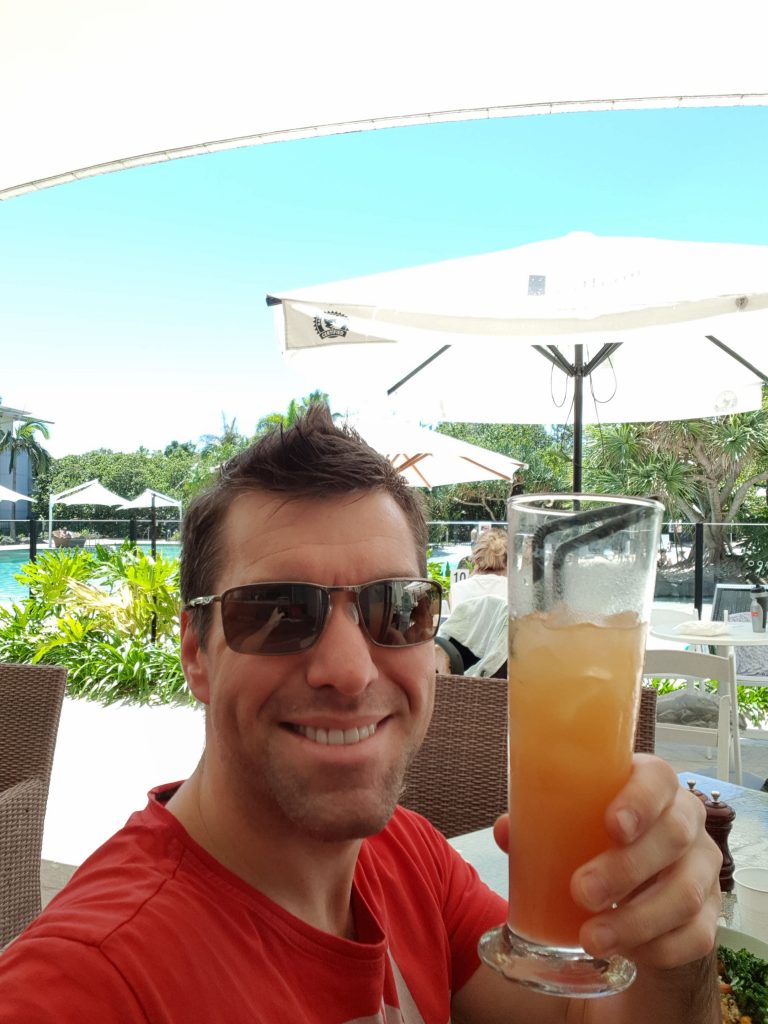 This is Zara's first time in a spa/Jacuzzi and she loved the bubbles!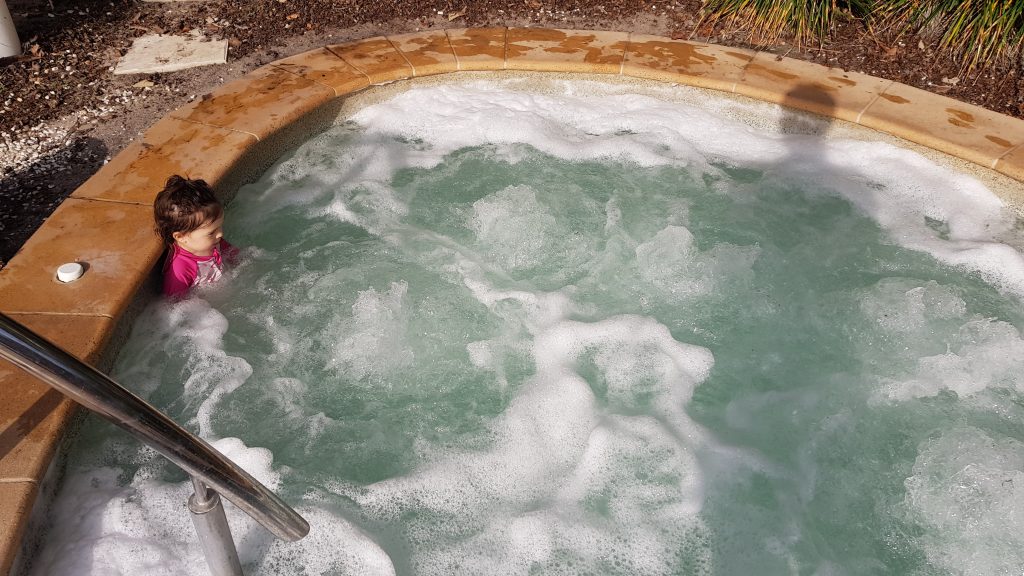 Doesn't Zara's face look like a mini Sanna! I think so.