Good news! Sanna is pregnant  with a 2nd child. Zara is going to have  brother or sister! The new baby is due mid June 2018.
Here is Zara holding a photo of her brother or sister, she wasn't sure what to make of this picture, if only she knew what it represented.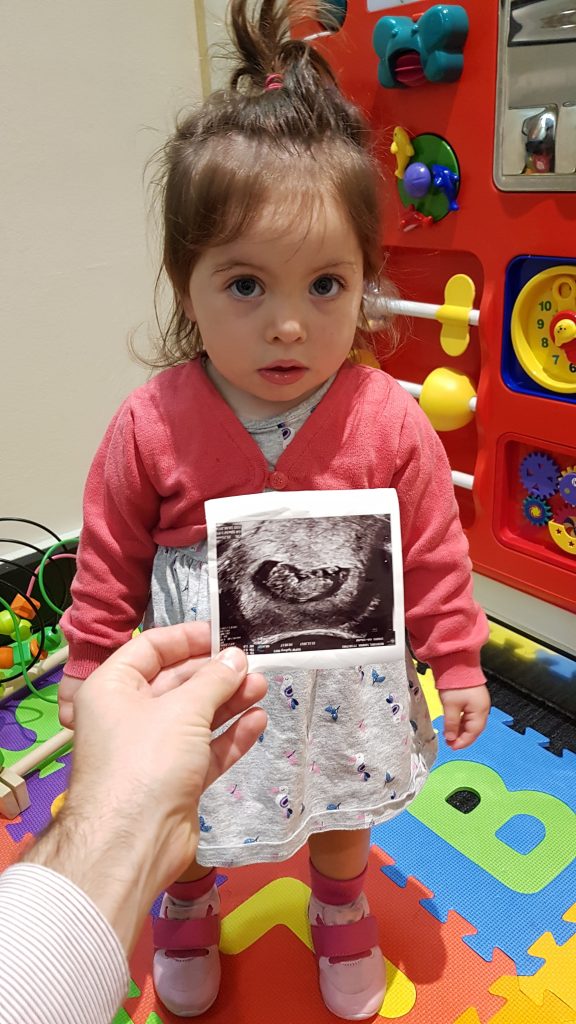 You may remember during the birth of Zara I was updating this blog regulary to big you the news as it happened!
Good news is the 2nd time im going to step it up a level, I'll be covering the whole birth with:
Live 24/7 web cams in ultra high definition!
Multiple cameras , probably 10 at least!
2 way voice chat to Sanna all through the birth!
Its going to be great 🙂
Oh and happy Christmas from the top of our tree, the little Zara Angel sends her Christmas wishes!