Continuing my trend for 2018 of 1 MTB race a month if I can, this month it was 'the Willo' a 50km race in Wingello near Bundanoon, 1:45 South West of Sydney.
I rode with my friend Ian again who had technical issues 1/4 way in and had to retire at the 25km mark. This delayed me quite a bit as  I waited for him at various points to see if he was alright, probably lost about 10 minutes overall.
Here I am at the finish line and I had used wet wipes to clean the much off my arms, look at the colour of my legs to see how my face and arms looked.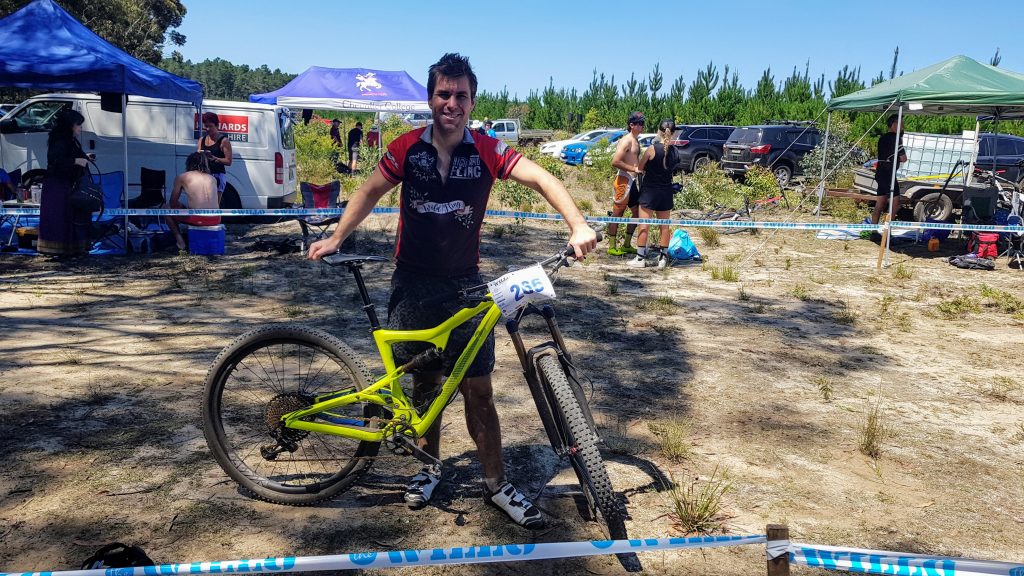 Well I finished at 2 hrs 47 mins,  42nd place out of around 150 odd in the 50km Male category. If it wasn't for the 10 minute technical delay I think I would have climbed to around 20th place.
When I got home I had a parcel waiting for me from ChainReaction cycles in the UK. A new brake upgrade. Only a small size upgrade from 160 to 180mm, but this subtle difference will help me cope with the stepper gradients and longer downhills I've been getting into more as my skills improve.