Its been a hot summer as always, getting up as high as 40 degree's for a few days, but hovering in the low 30's quite  a bit.
Its great to take Zara to one of the local water parks or features where she can cool off and have some fun. This is the fountain in Hyde park 2 mins walk from our place. She had great fun running around naked.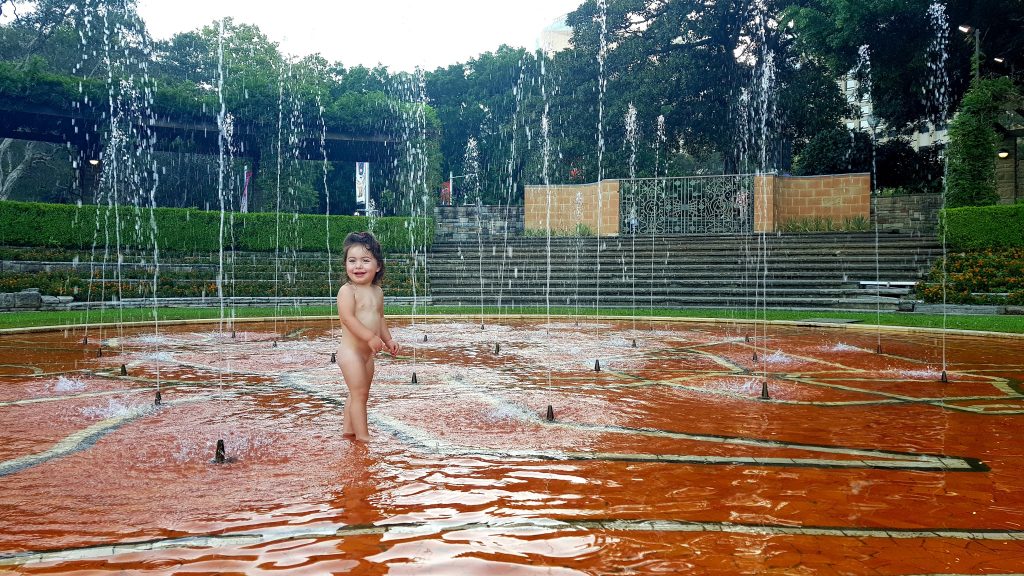 This is Zara'a best friend Chloe, they have so much fun together, they giggle to each other, hug each other and Chloe says "my Zara, my Zara". its lovely to see them making a friendship at only 2 years old.