Here are the photos from our weekend trip to Cape Tribulation & the Daintree rainforest in the far north of Queensland on the last weekend of August. This is where it is for everyone overseas.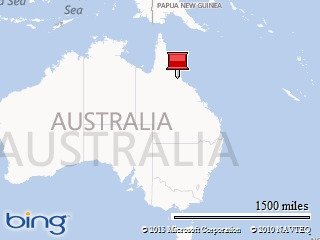 I'll start by saying, click this panoramic photo to see the lovely detail of the tropical reef.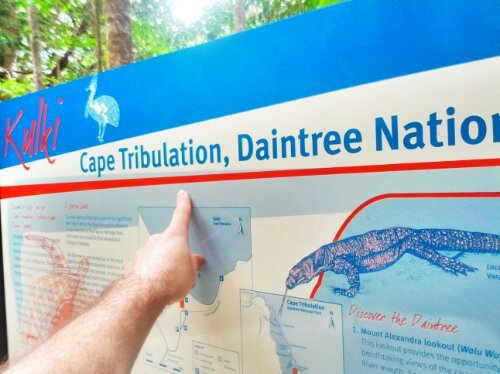 This area is called Mossman George and a lot of Aboriginals live around here.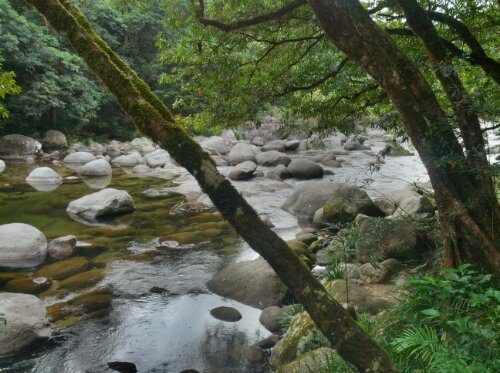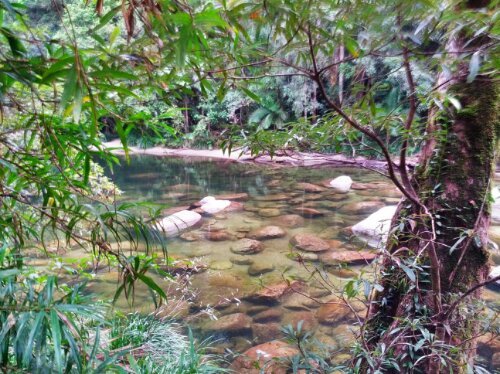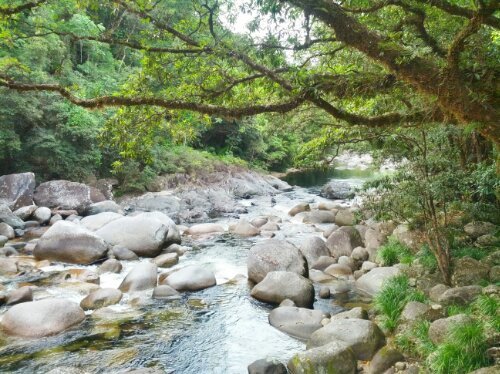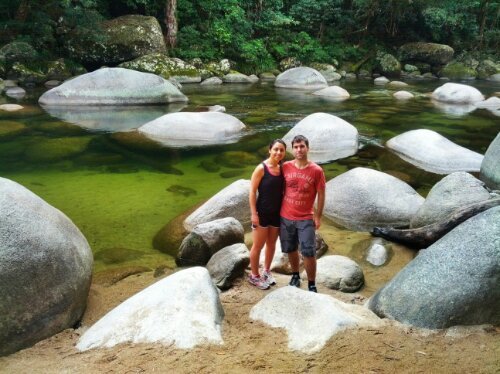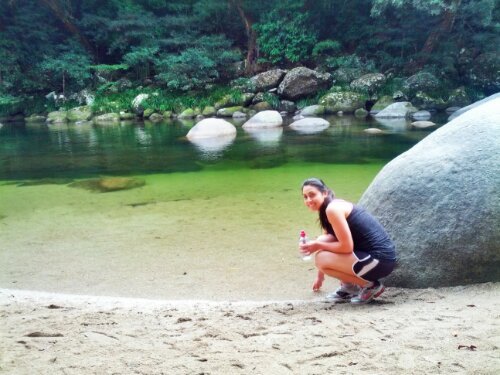 Sanna swimming in a waterhole with waterfall, no croc's in this one we were assured.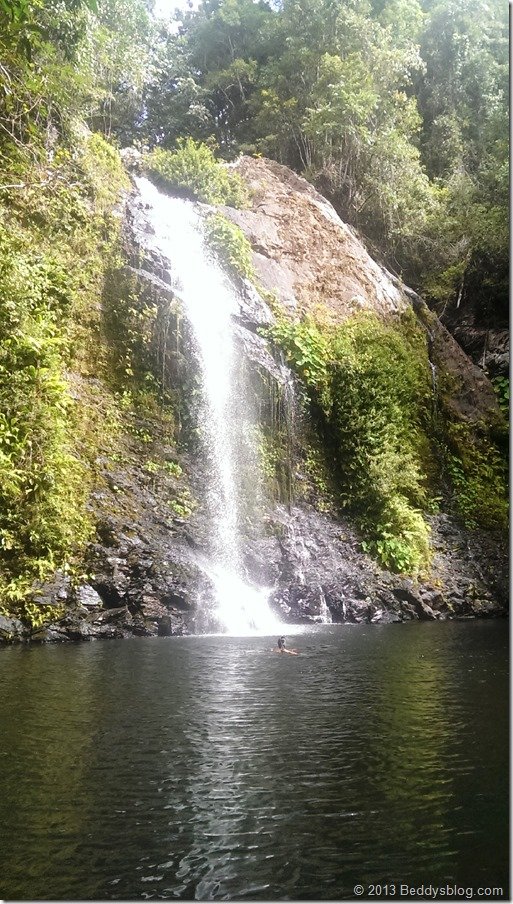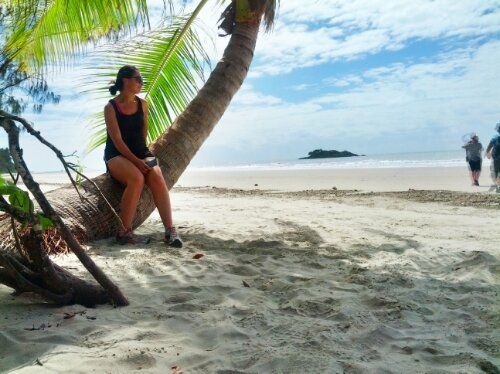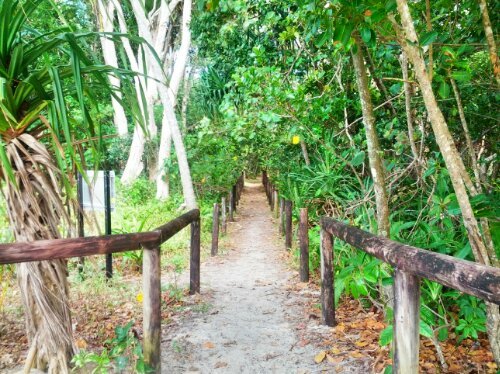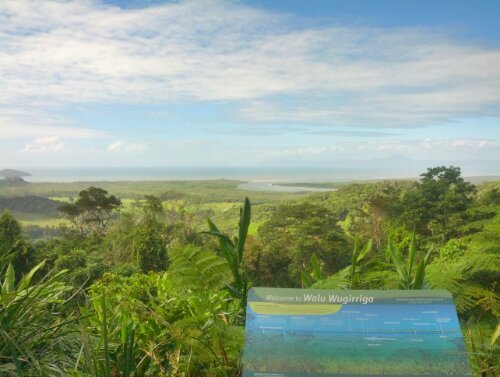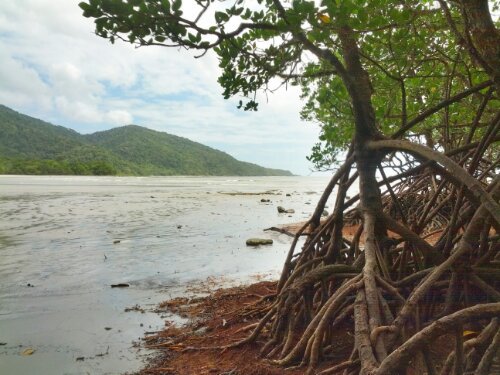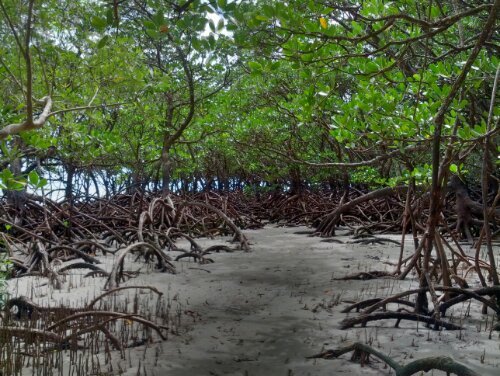 What a strange looking tree, we don't get these in the Sydney area.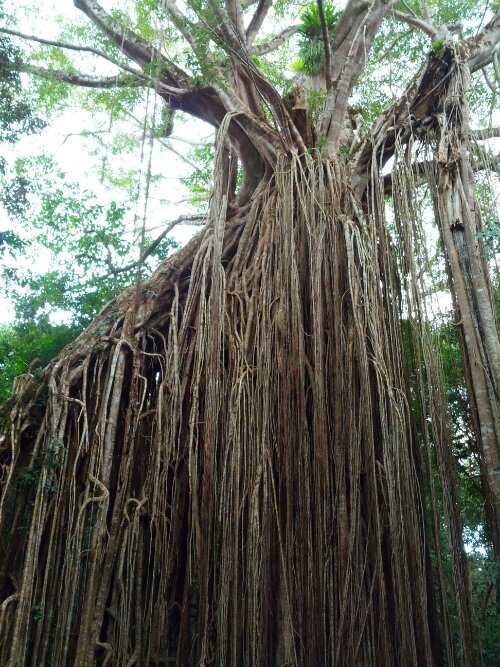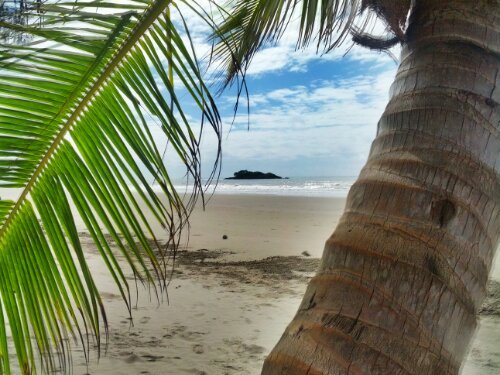 Look out dragons!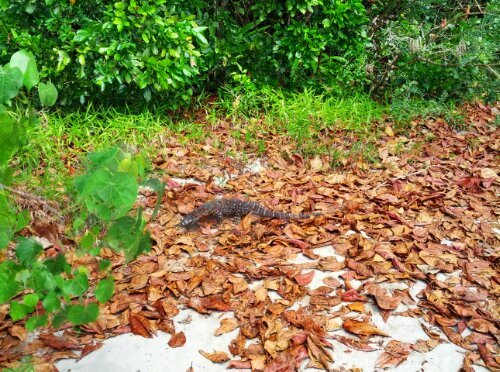 Look out for the signs tourists!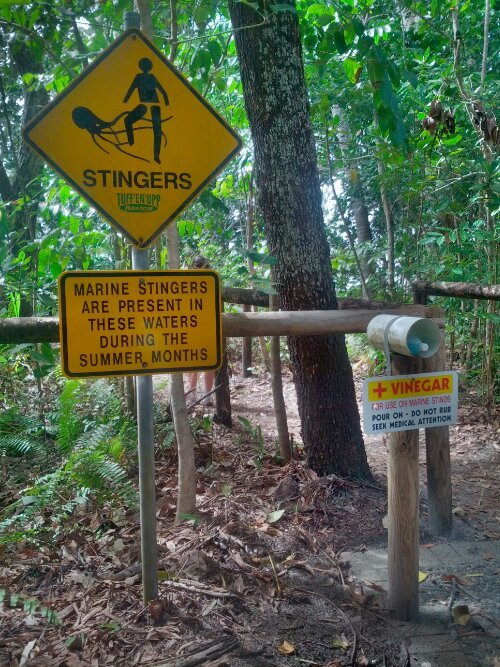 4wd'ing in the tropical rainforest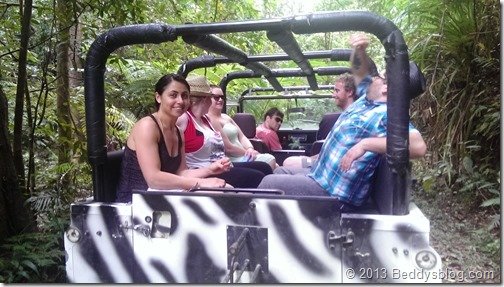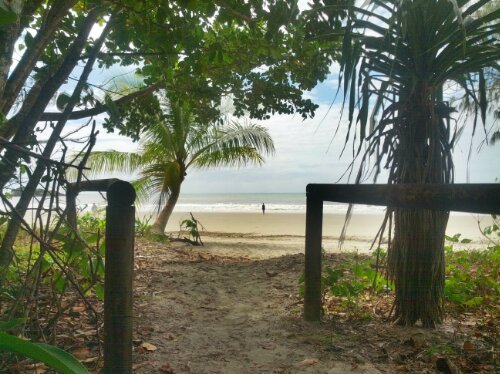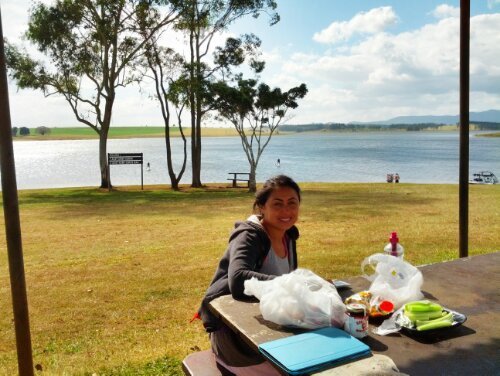 Local Daintree Tea and Lamingtons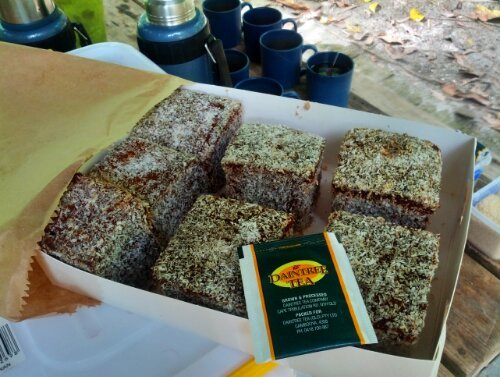 This is the heart shaped leaf that has tiny hollow hairs on it, if you touch it the hairs will go into your skin causing severe pain. The pain can last up to 6 months in the area that gets in contact. The Aboriginals call it the 'stinging leaf' you can see why. They used to use it as punishment. There's a bit of  a myth I've heard about a girl backpacker used it to wipe her bum once wit this leaf! ouch!!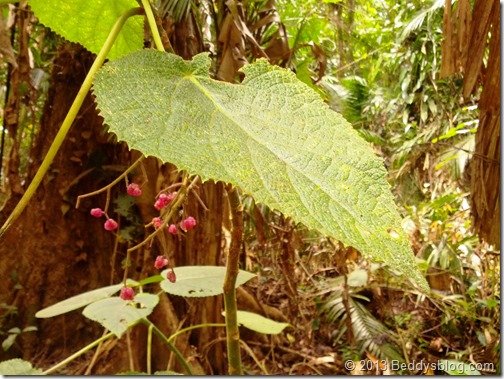 Sanna with a Giant poo!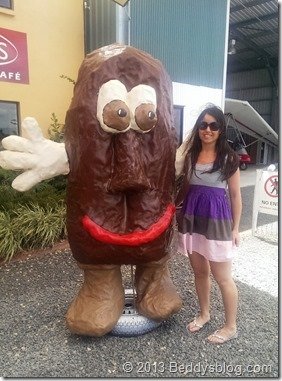 My hot looking wife