I'm lucky to have bought my 3rd Lotus 2 months ago, just haven't remembered to put some photos up. After my old Blue 2007 Elise R and my brief ownership of a Black 2007 Exige S, this one is a Daytona Blue 2015 Elise S Club Racer.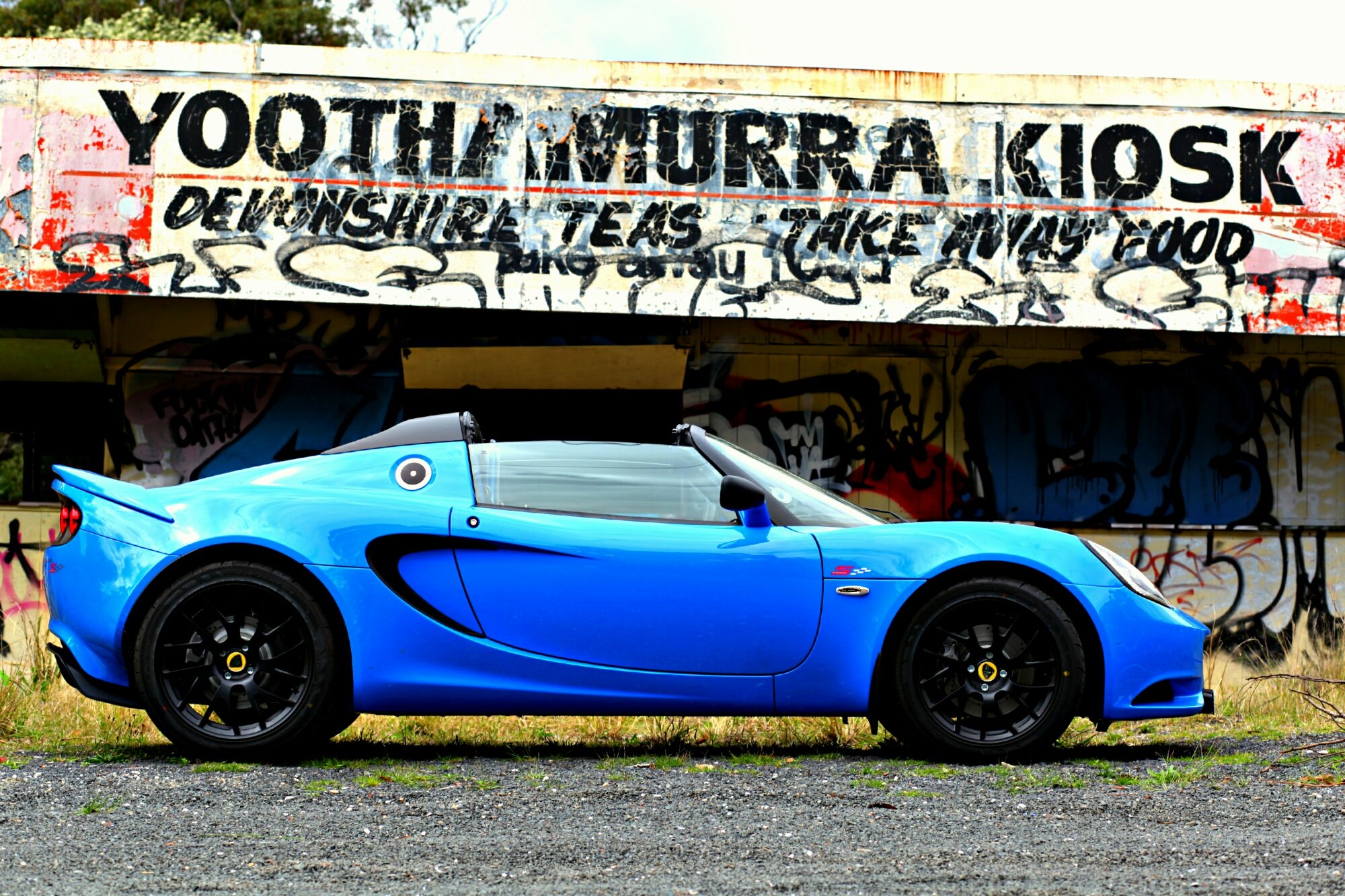 Here we are picking up the new car, how exciting to unwrap a new car, very exciting and very lucky we are.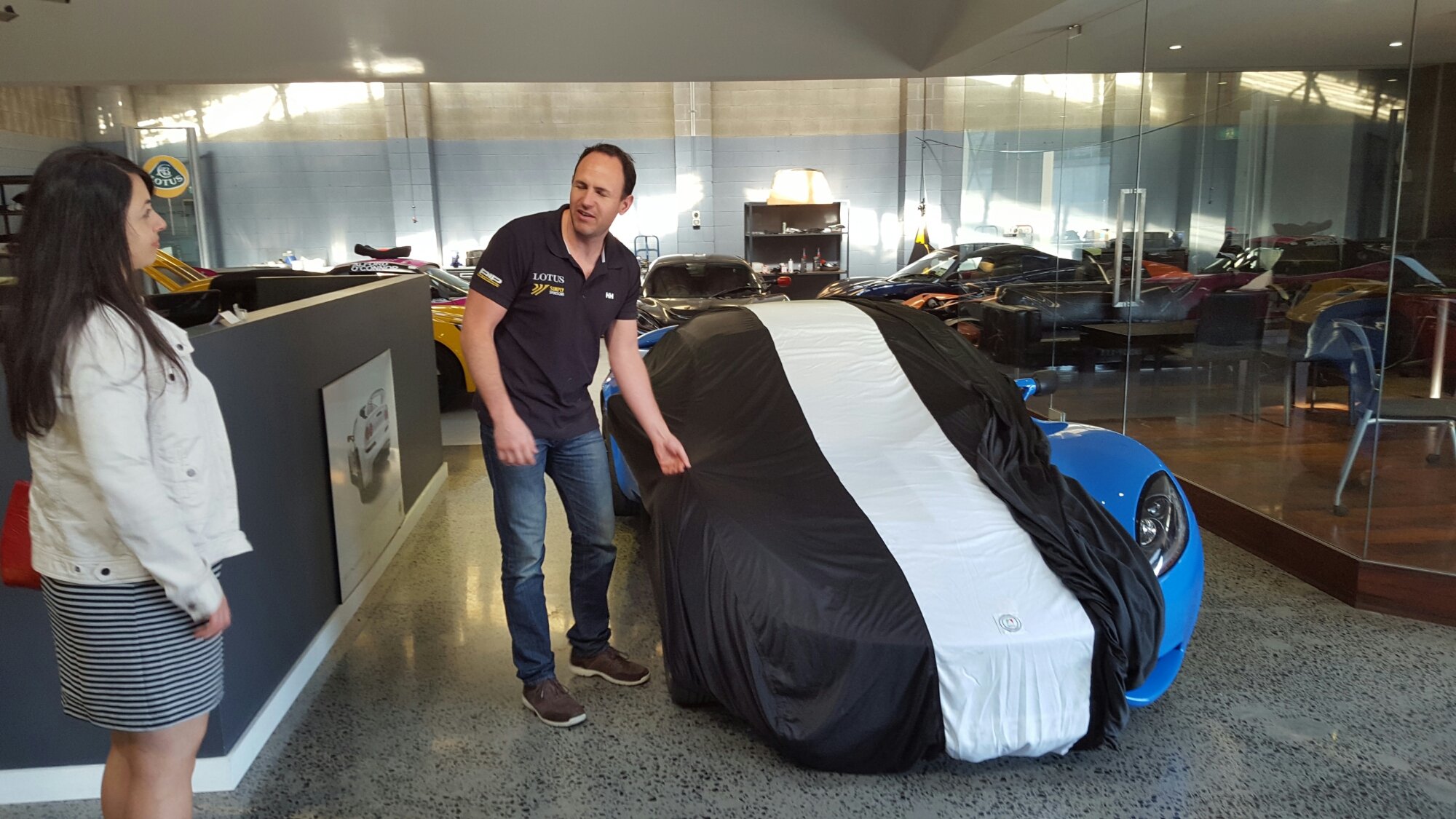 All shiny and new and so Blue looking.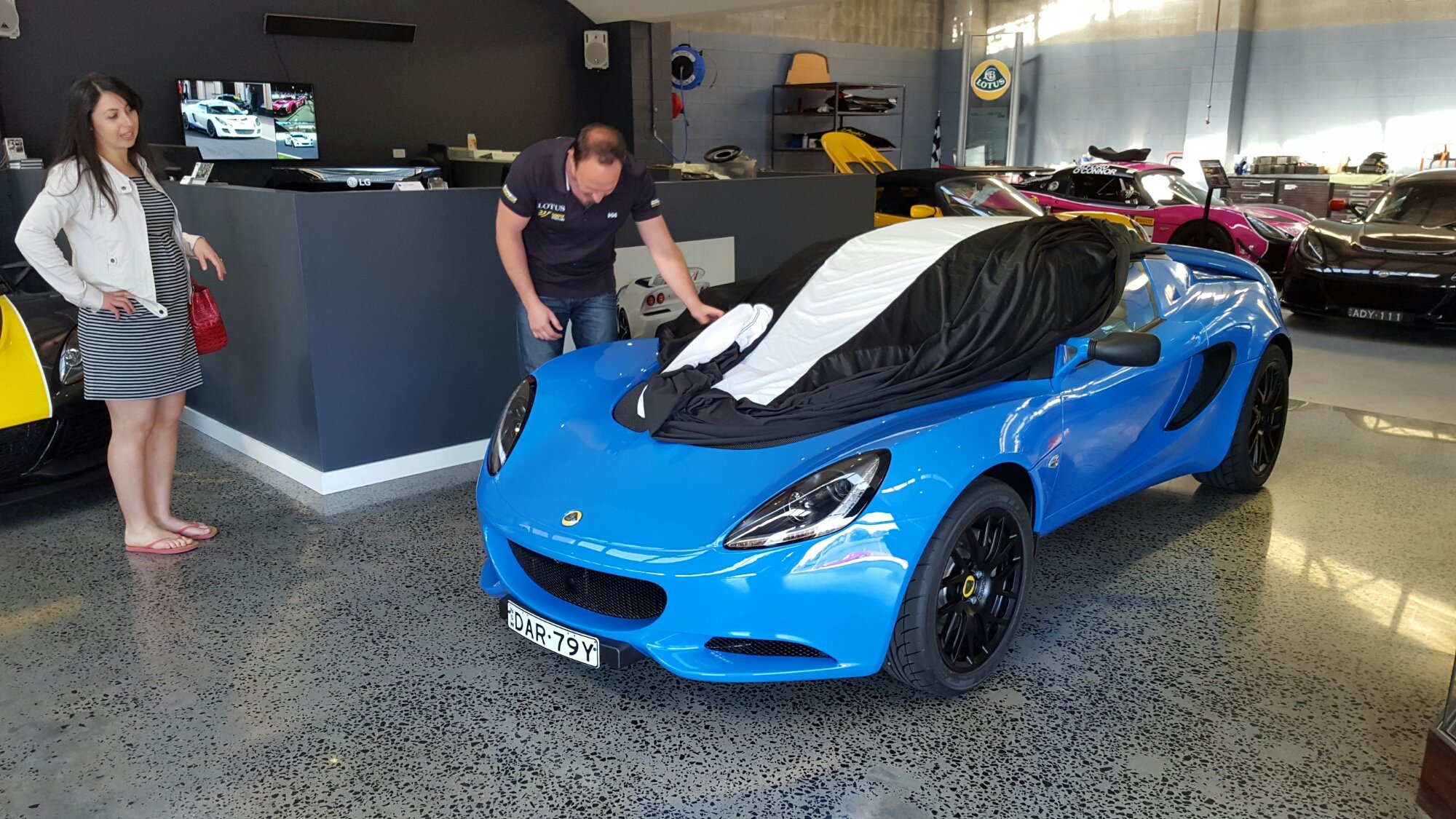 This is the current quickest Elise model with a mid mounted1.8 litre supercharged Toyota engine. Power is approx 260hp which isn't a huge amount, (my Audi has 420hp) but weighing about 900kg's it has a very quick acceleration of 0-100kph (0-60mph) in around 4.3 seconds.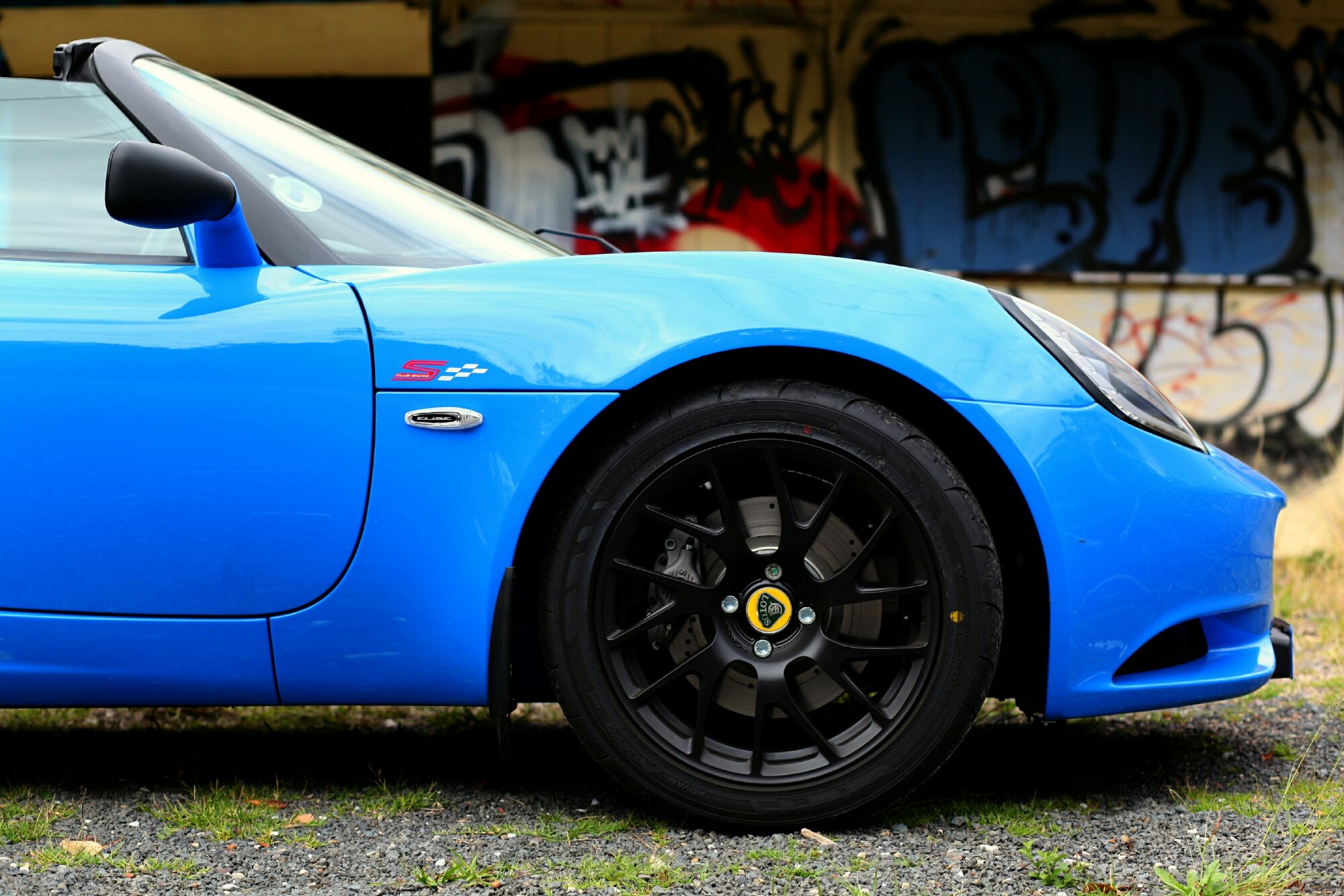 The Daytona Blue paint looks quiet different in person to the photos, it is kind of a half matt/half shiny look. The colour receives a lot of compliments from passers by. We were going to go for Red but chose the Blue as soon as we saw it in the showroom.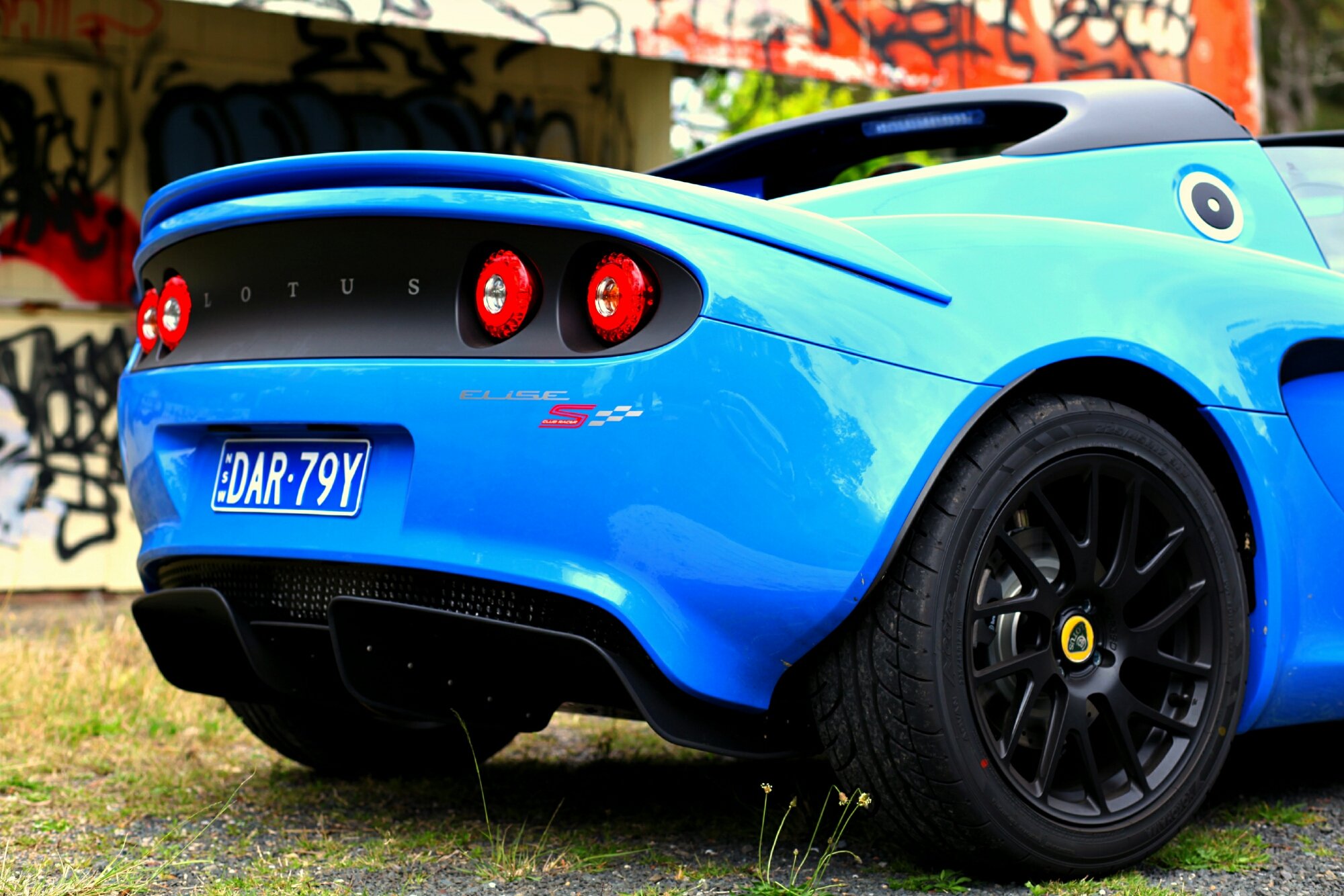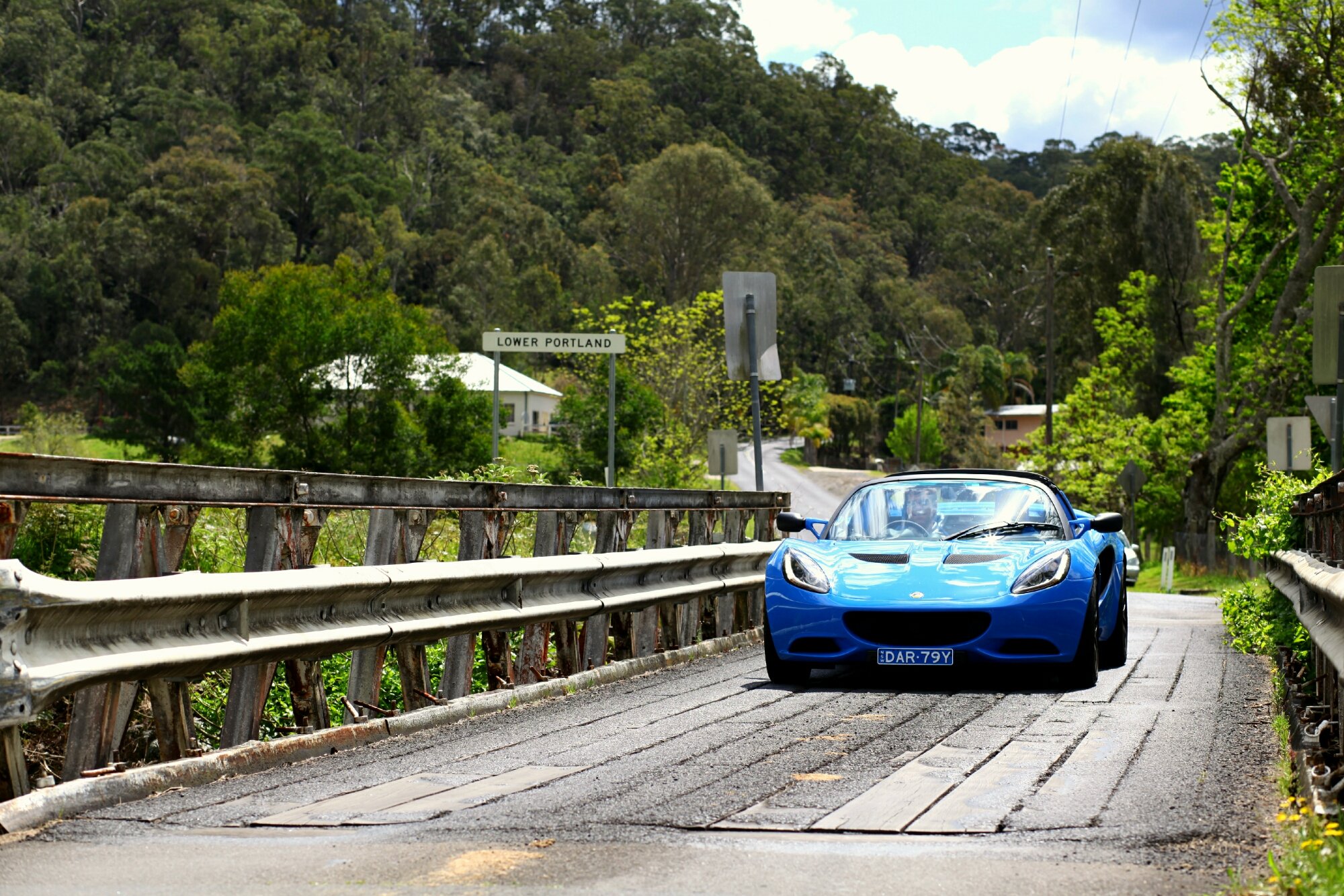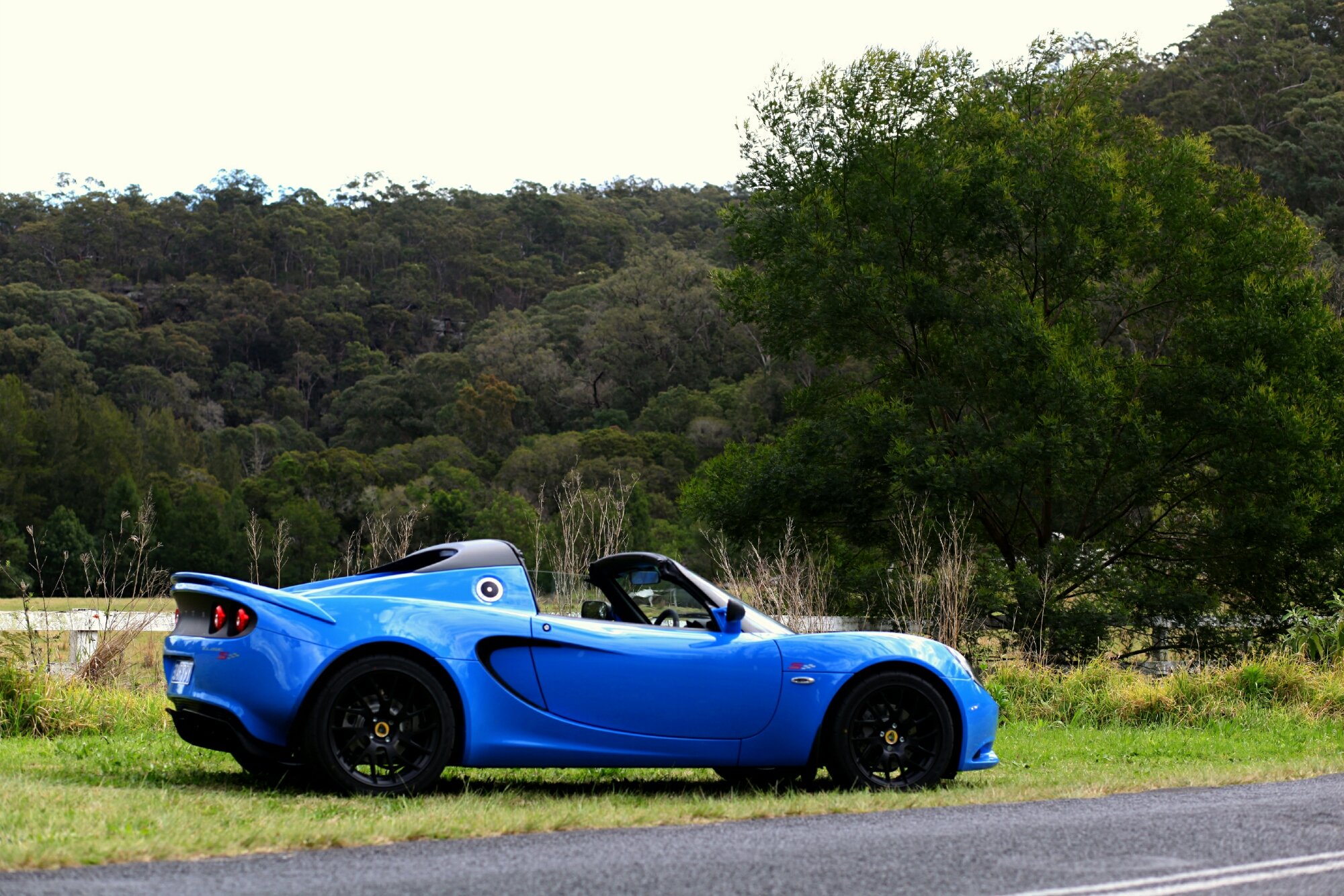 Sanna and I are both very happy to own a Lotus again. They are a really fun car. THey can be a bit expensive to buy but after the inital purchase they are very cheap for petrol due to the small engine, and the parts are quite cheap, servicing is just a little bit more than a everyday car.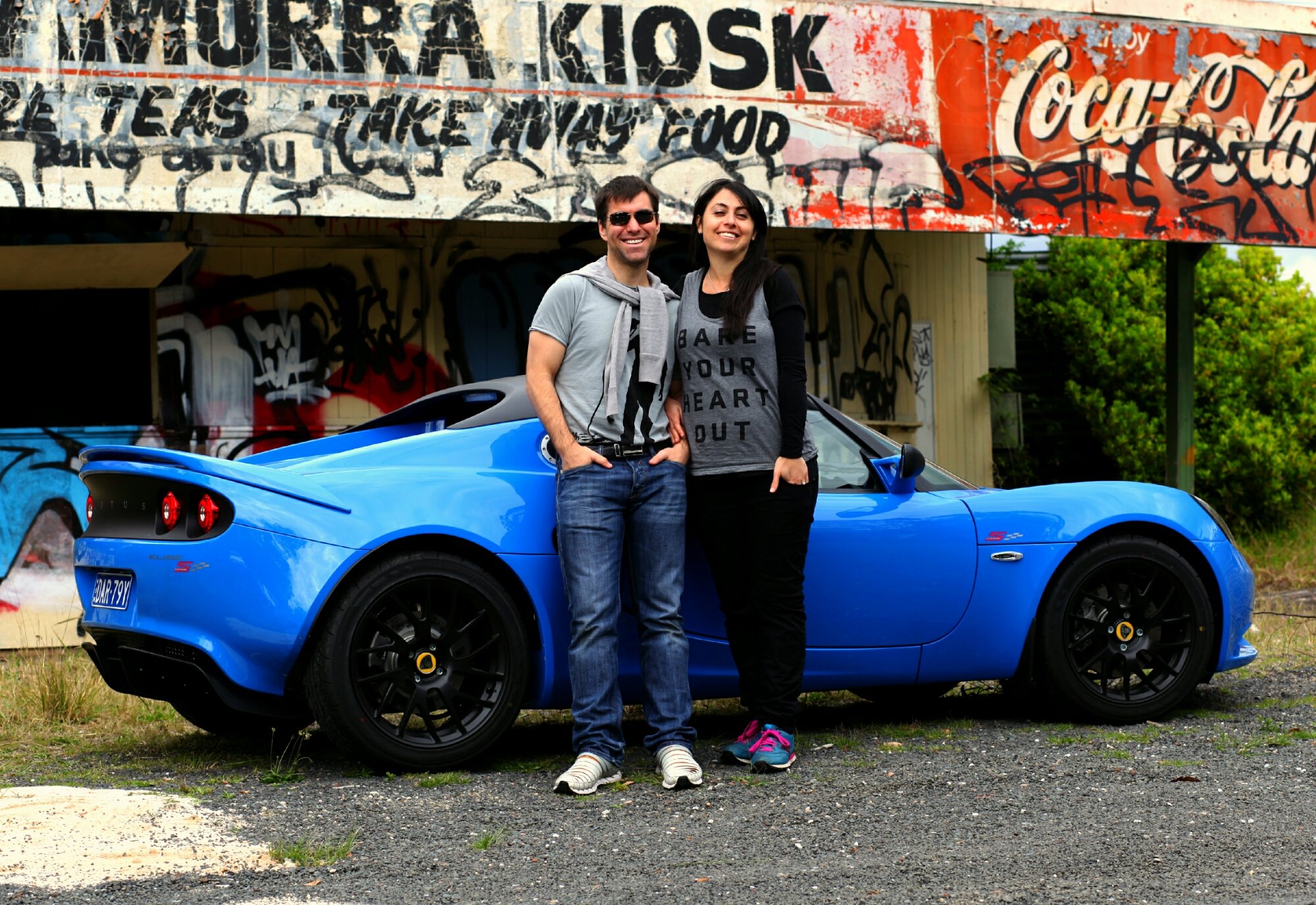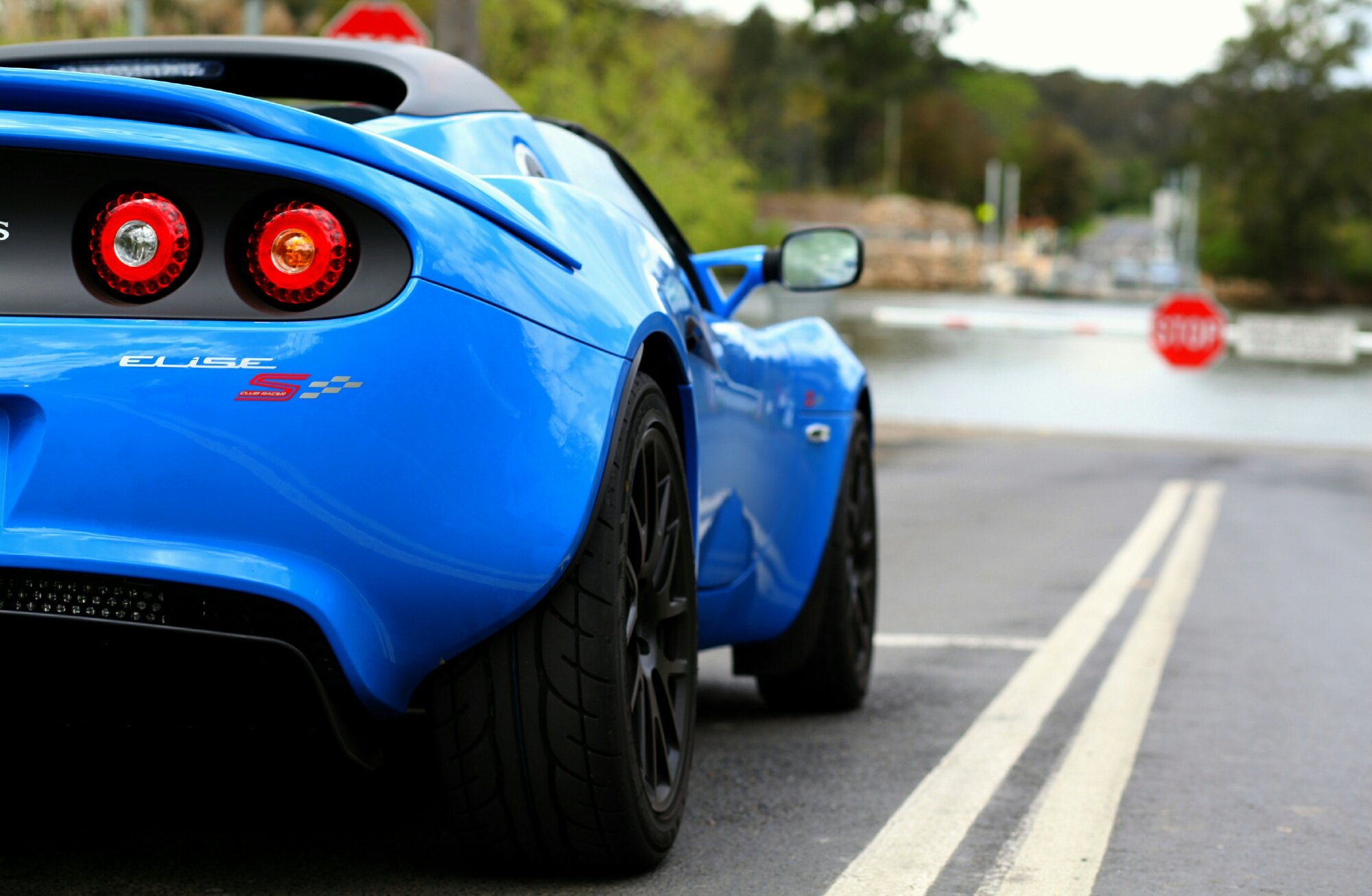 Thanks to my mum for the 'Petrol head' t-shirt 🙂 suits me.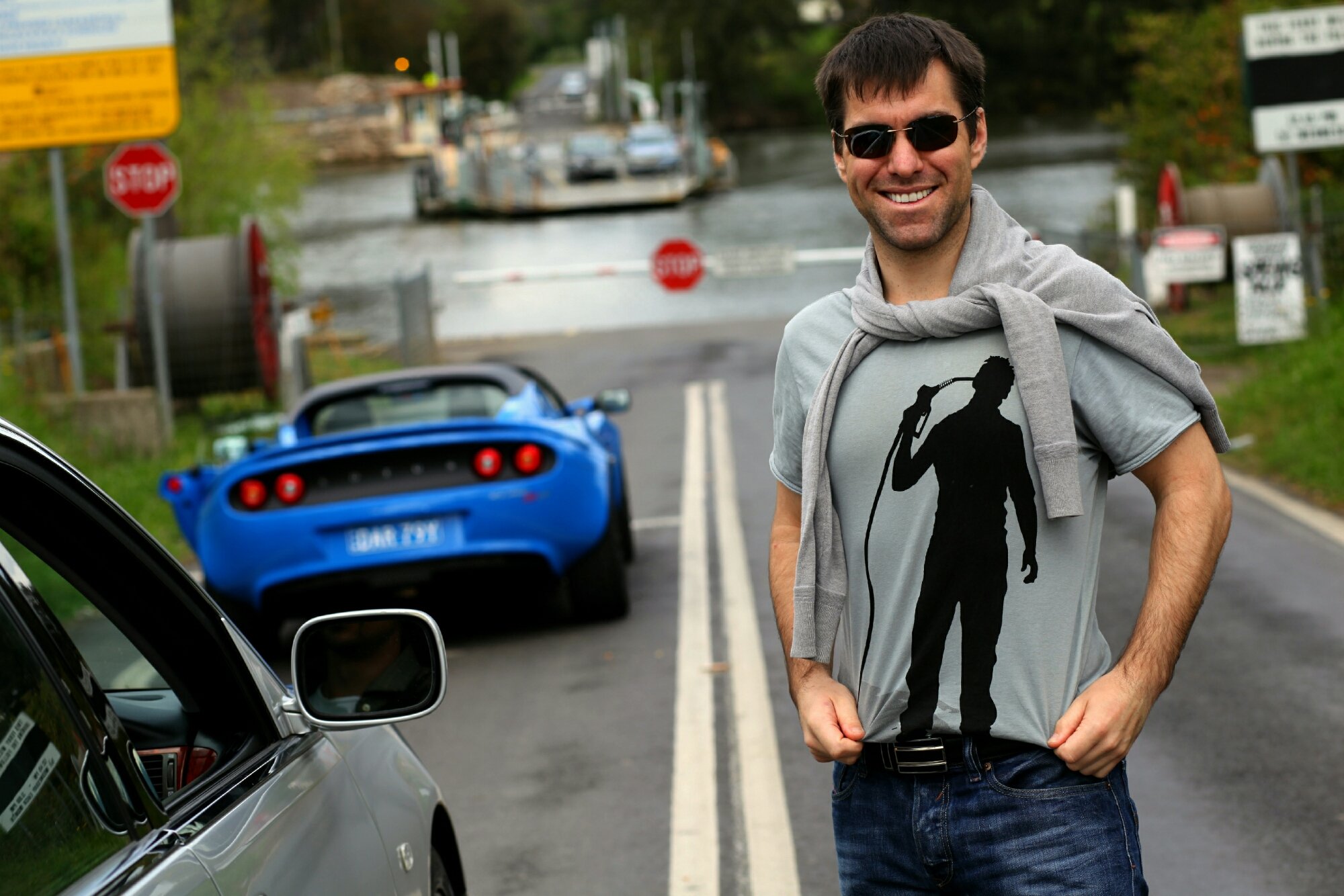 As you can see the Elise is a real hit with friends kids 🙂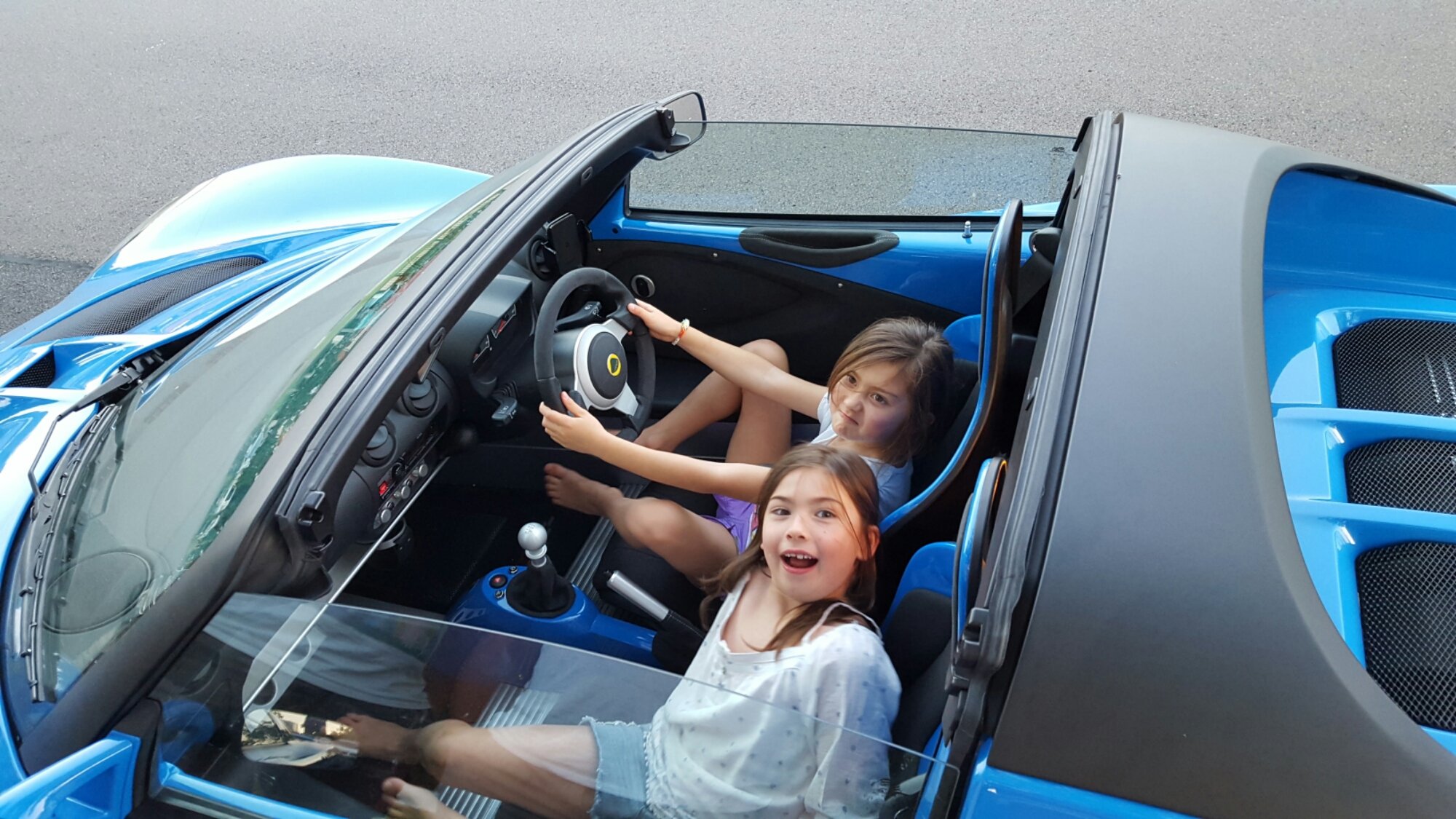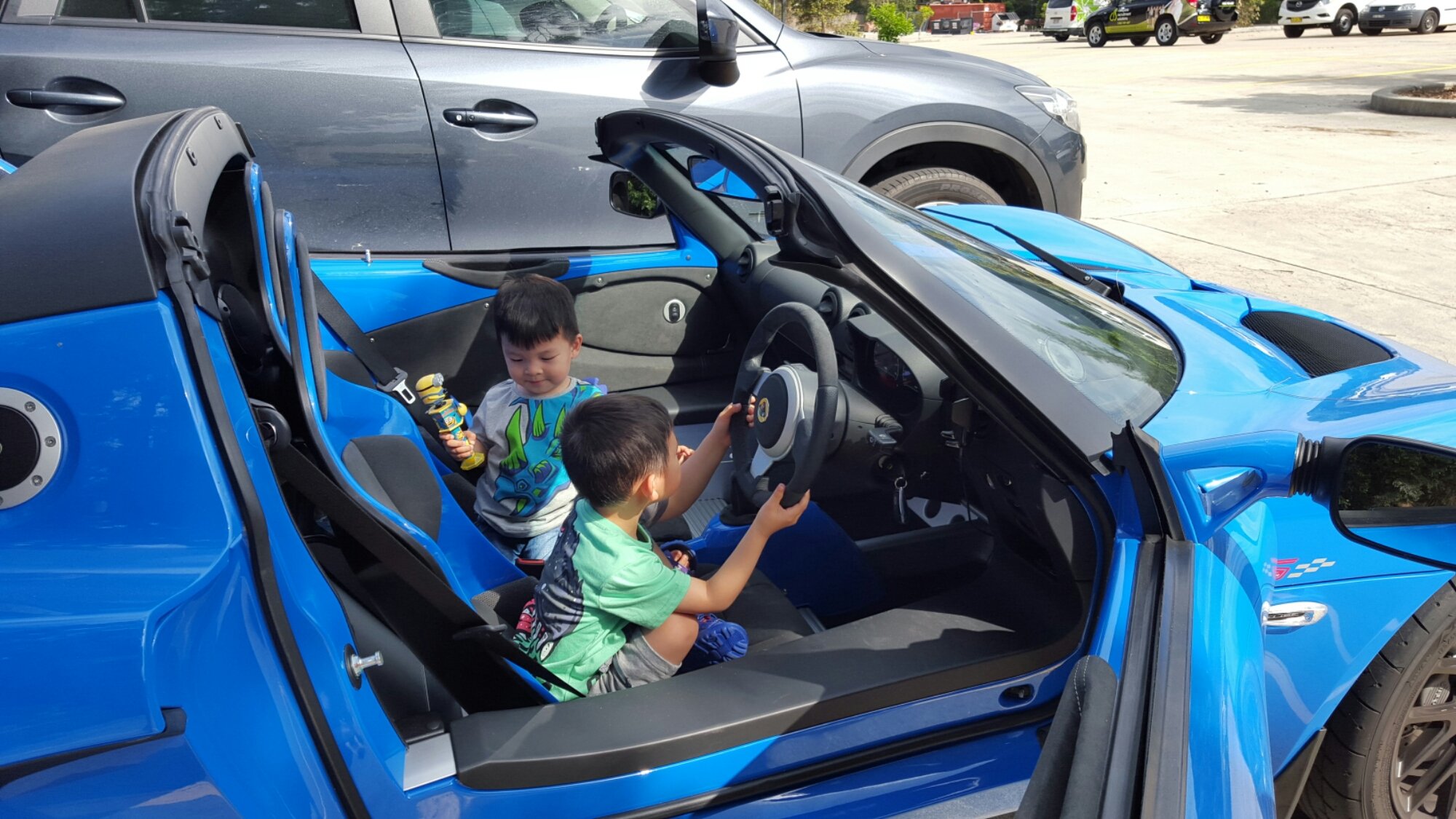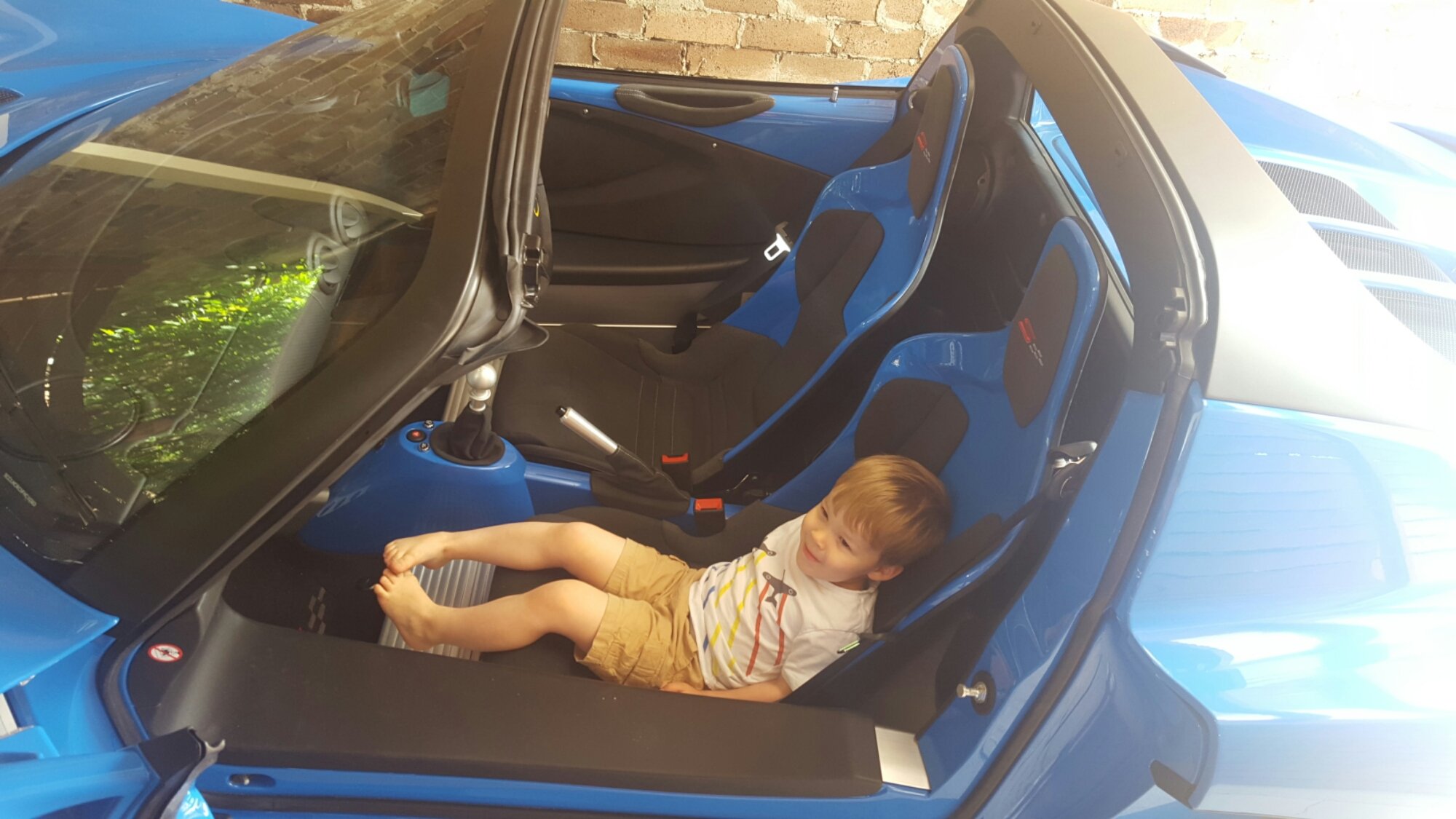 Now if only my friend Cam could sit in the car, he's so tall he can't even see out haha.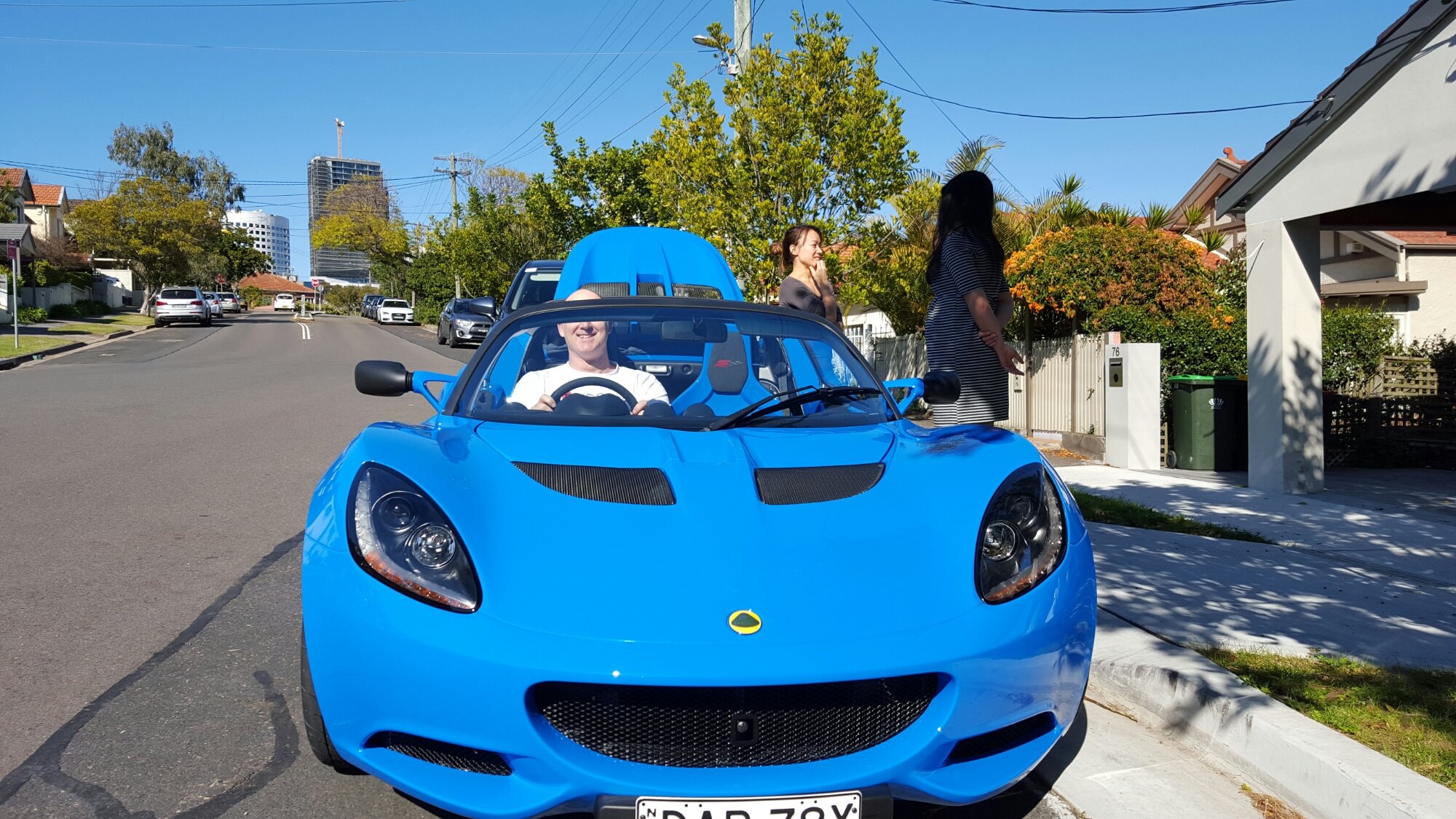 Sanna and I look forwards to some Lotus driving adventures before the baby comes early Feb.