Walking around the rocks today we came across a unexpected old friend in Sydney harbor. The Seabourn Sojourn was in port, the very ship we spent 3 weeks onboard for our honeymoon.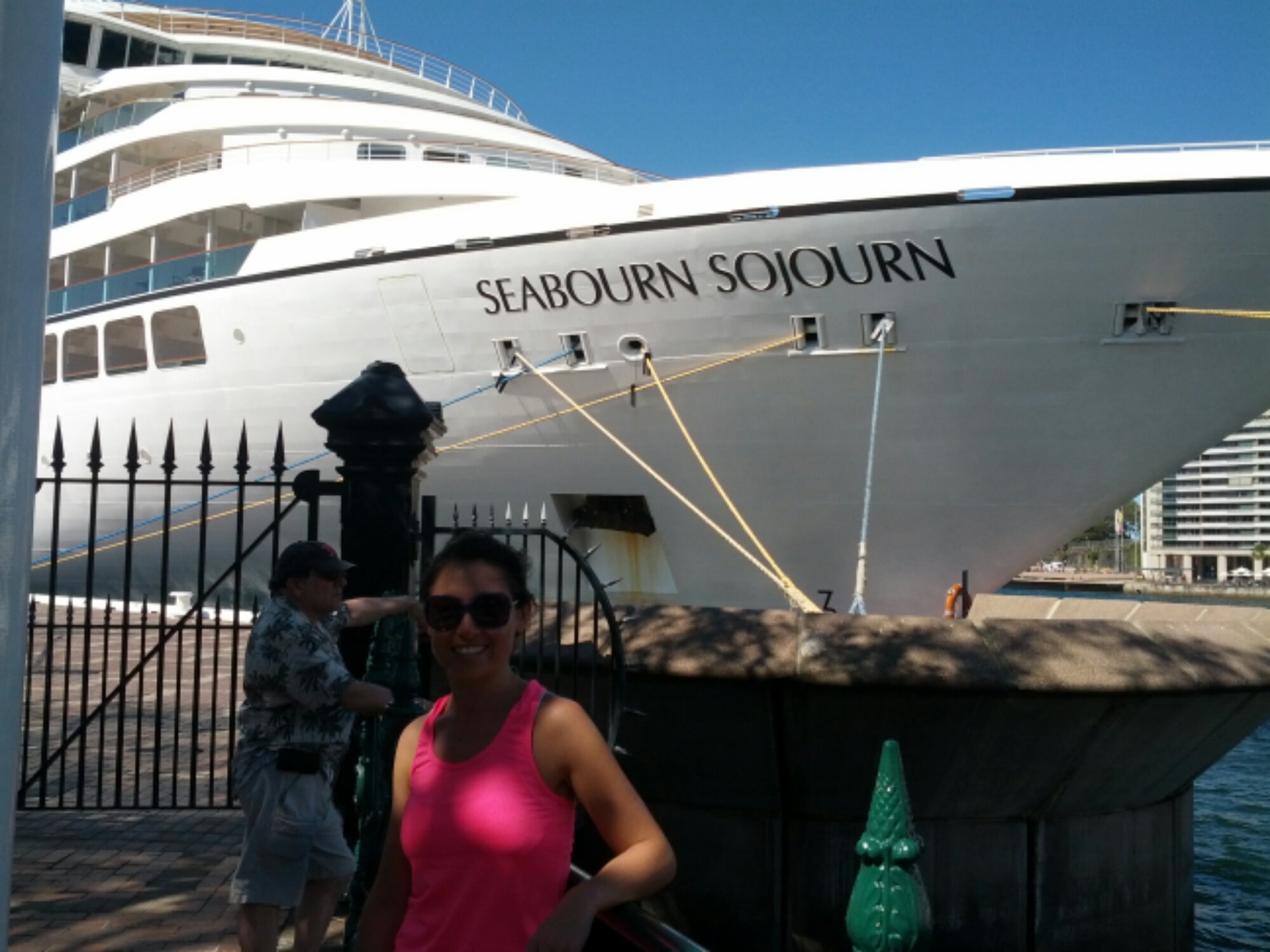 This brought back so many memories as we went alongside her and looked into the cabins and decks.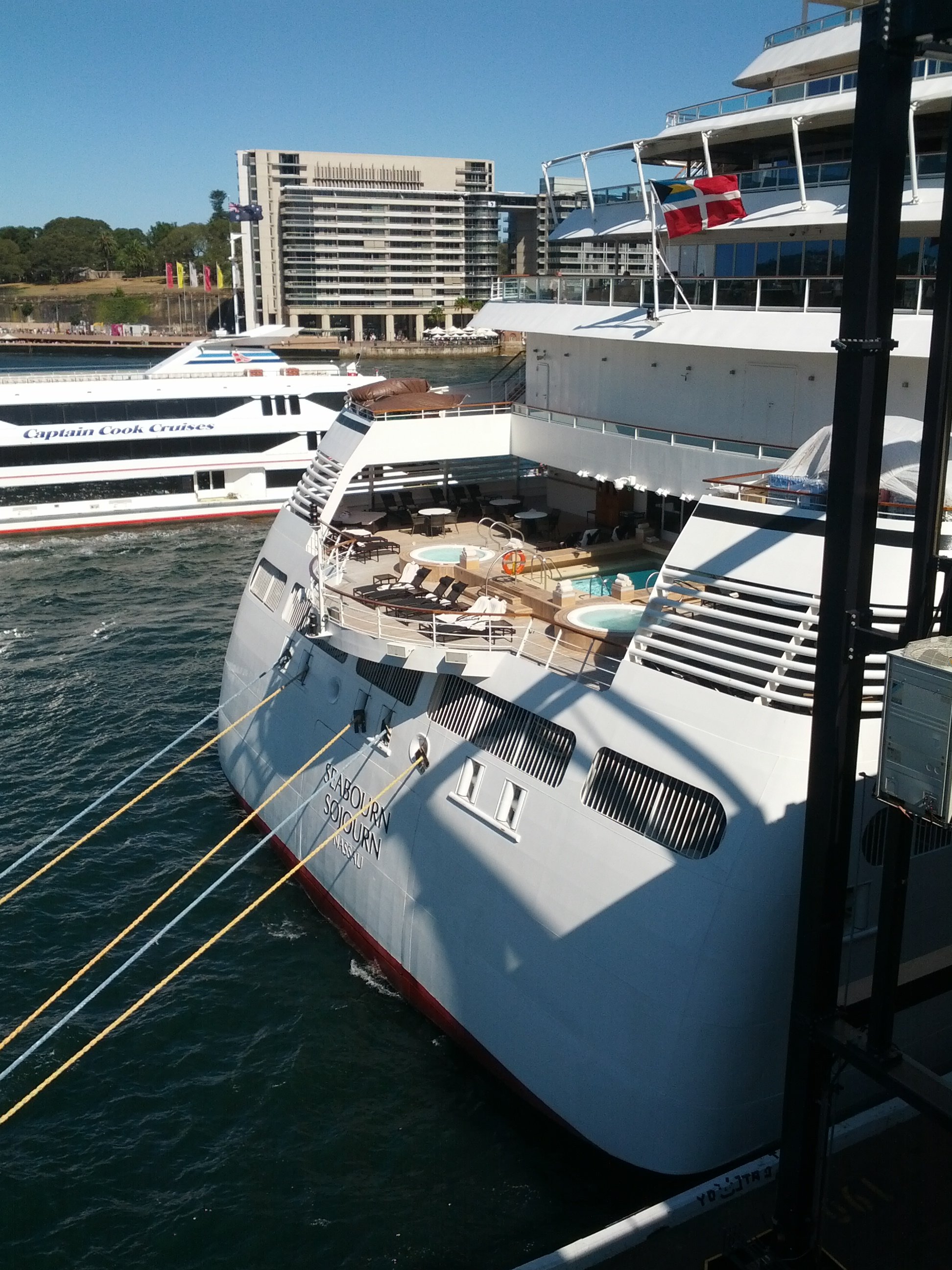 We remembered  going to the gym each morning for a class, sitting at the open restaurant at the back for breakfast each morning, sitting by the pool for hours drinking an unlimited supply of cocktails.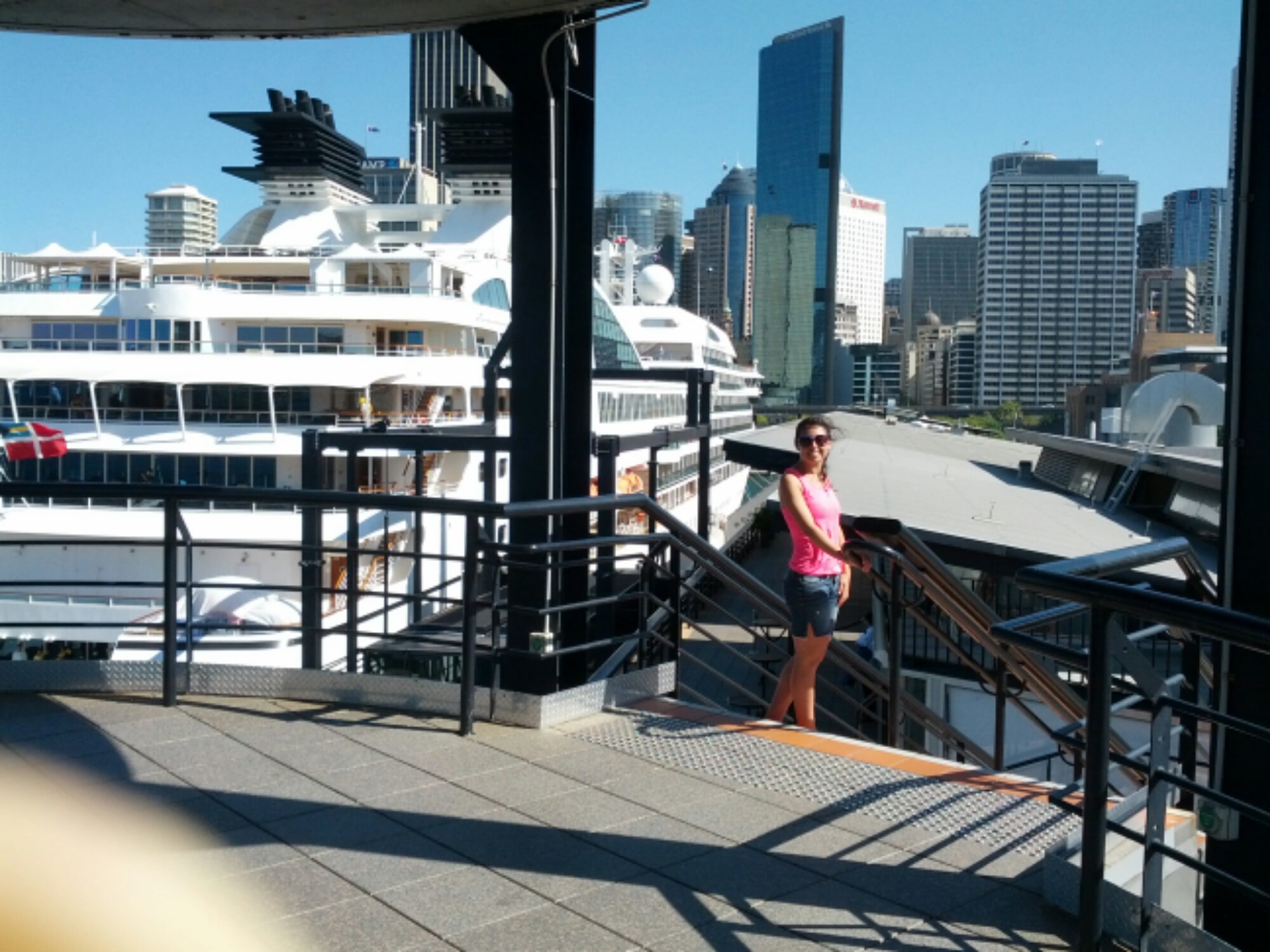 A quick video:
Goodbye old friend, we hope we can spend some time together again one day.