My best mate Troys bucks party was this Saturday. Being the best man i had to organise, which ended up being a treasure hunt around Sydney with team challanges (we split into 2 teams) and an outfit for Troy as 'Batman'!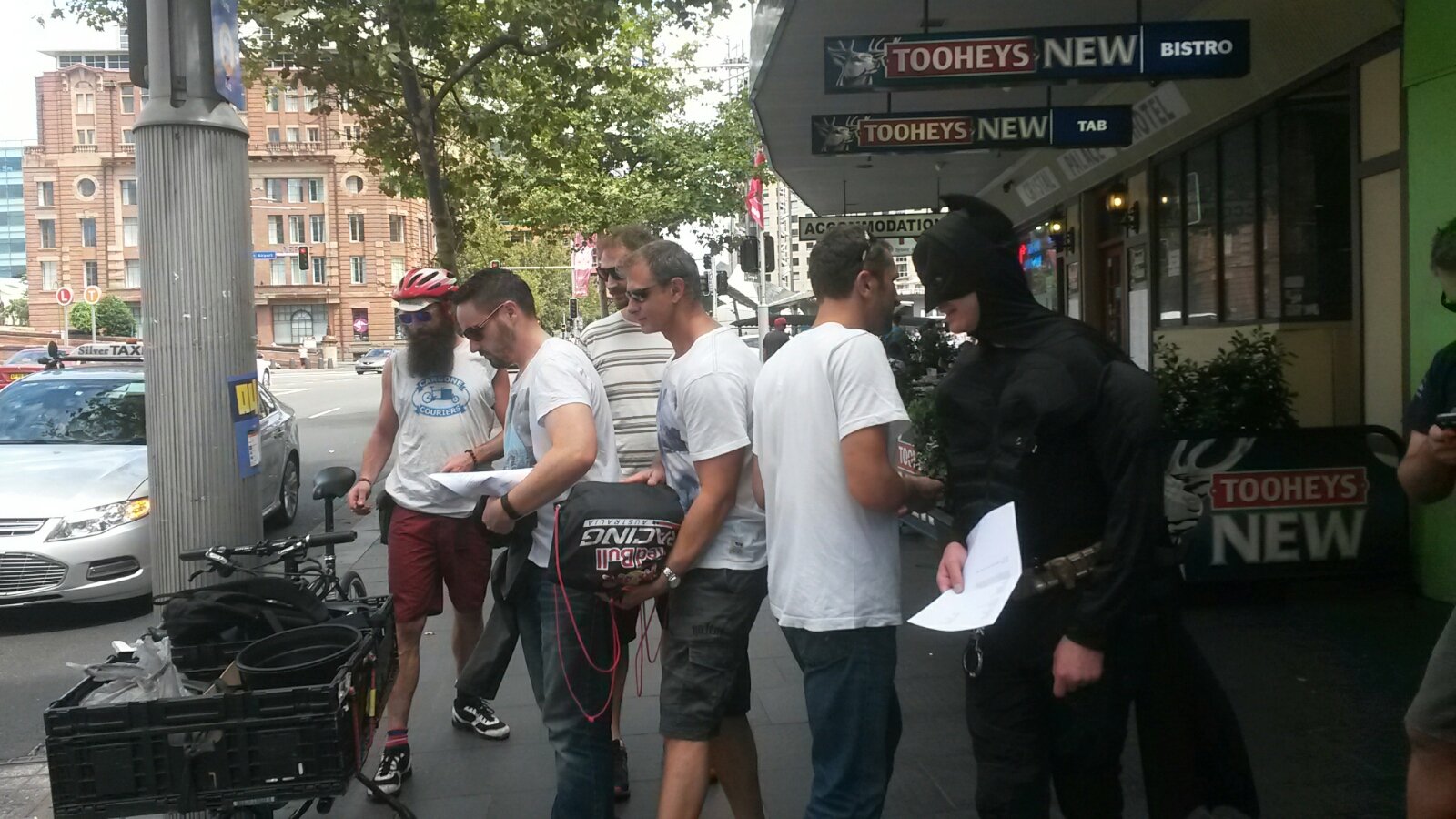 Having a drink with Batman at Scruffy Murphys pub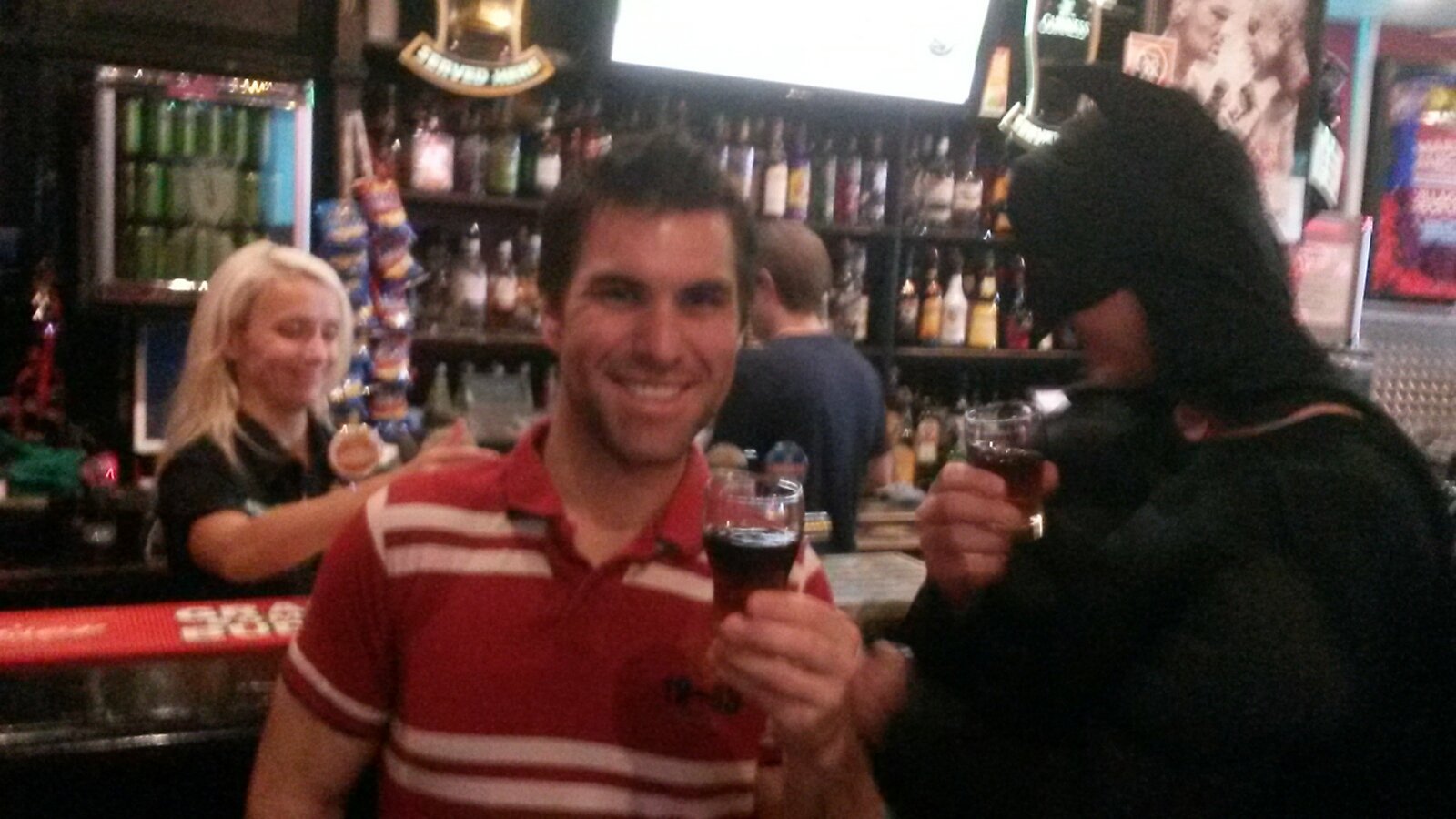 Half of my team for the day anf with a Scuffy Murphys bar chick.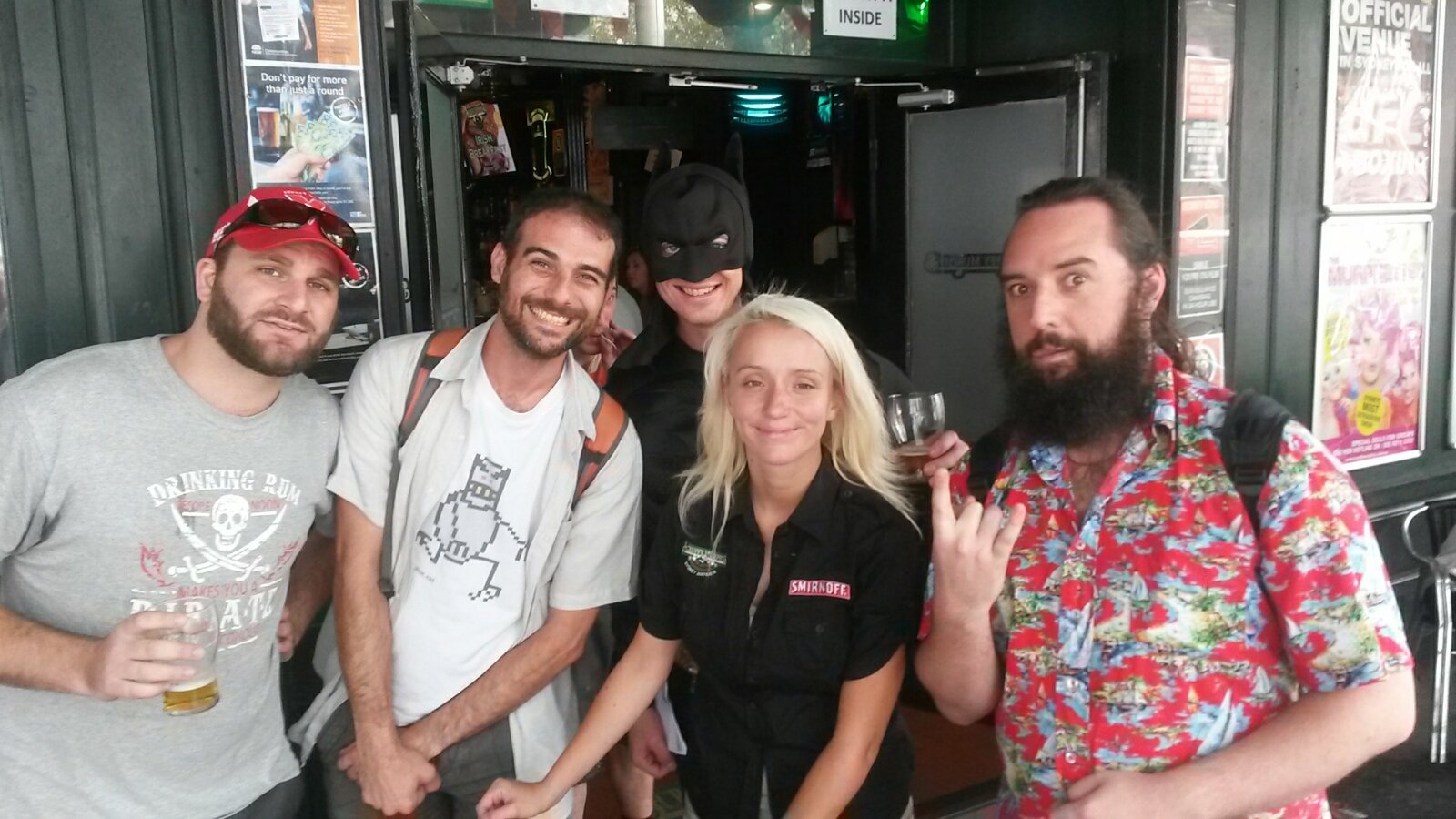 Batman showing off his strength to Leo.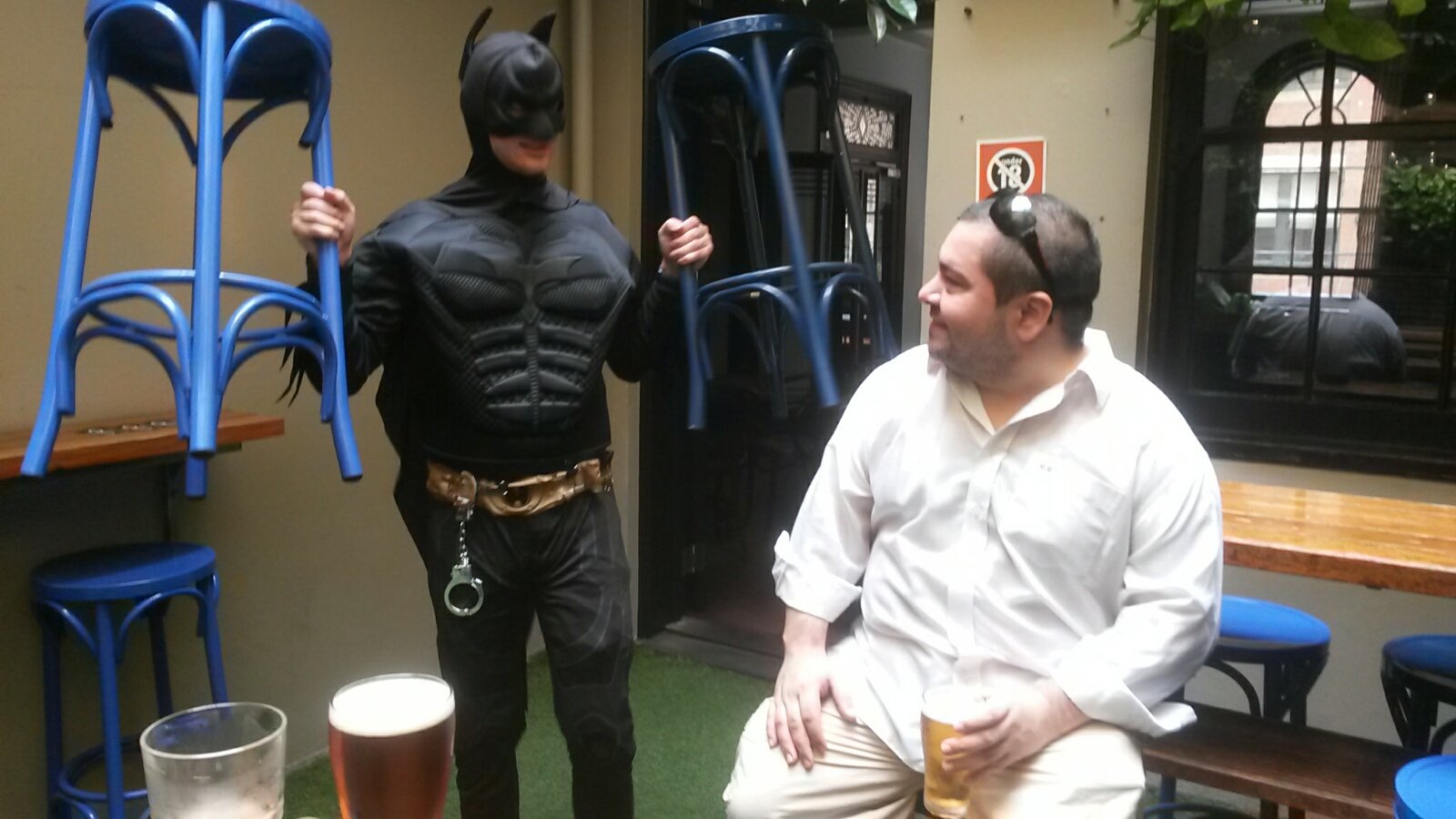 Baman riding a huge Black Bull
Batman licking the bulls balls for a challenge.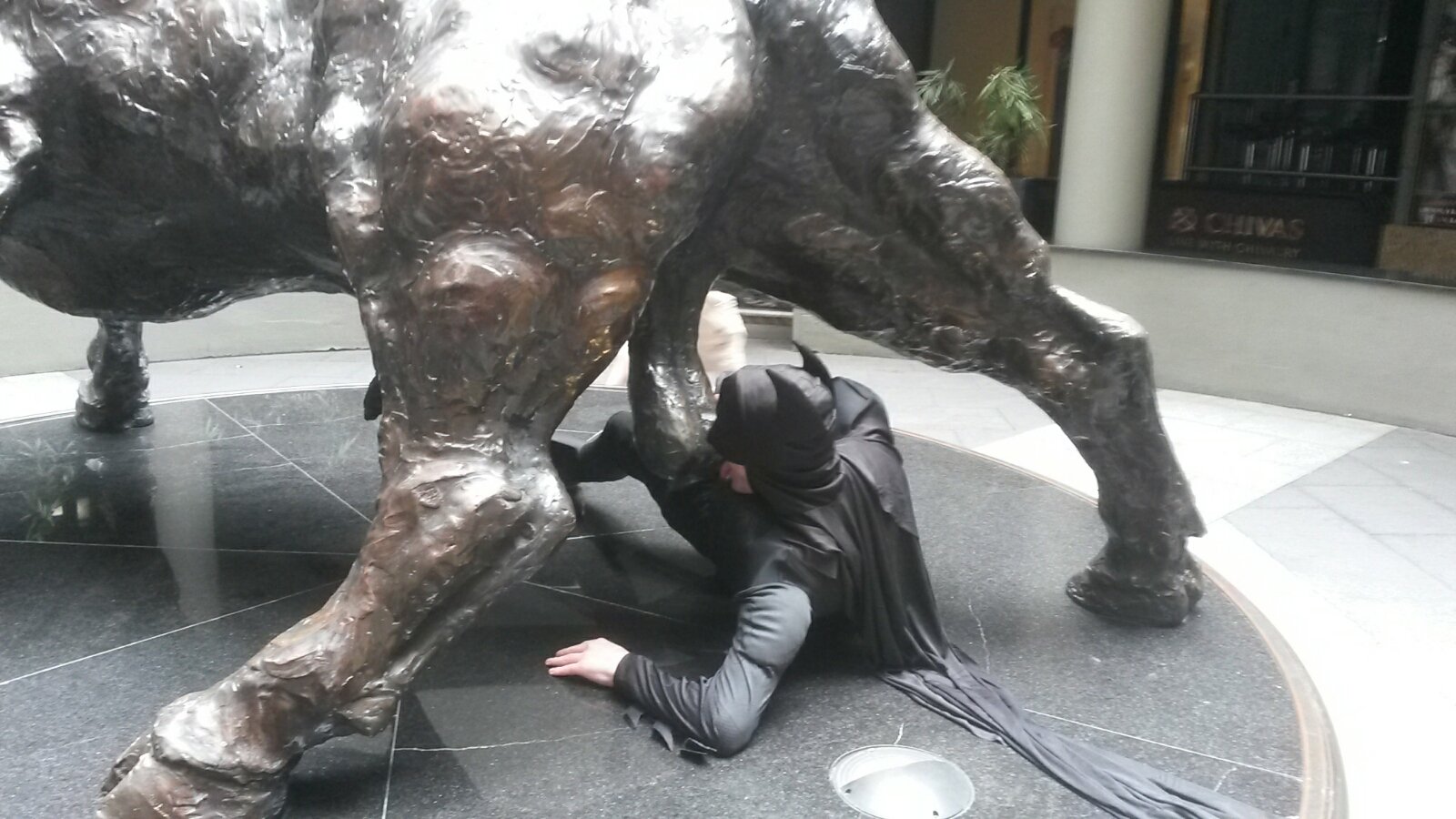 Everyone wants a photo with Batman
Batman cooling off, it was a 29 degrees day.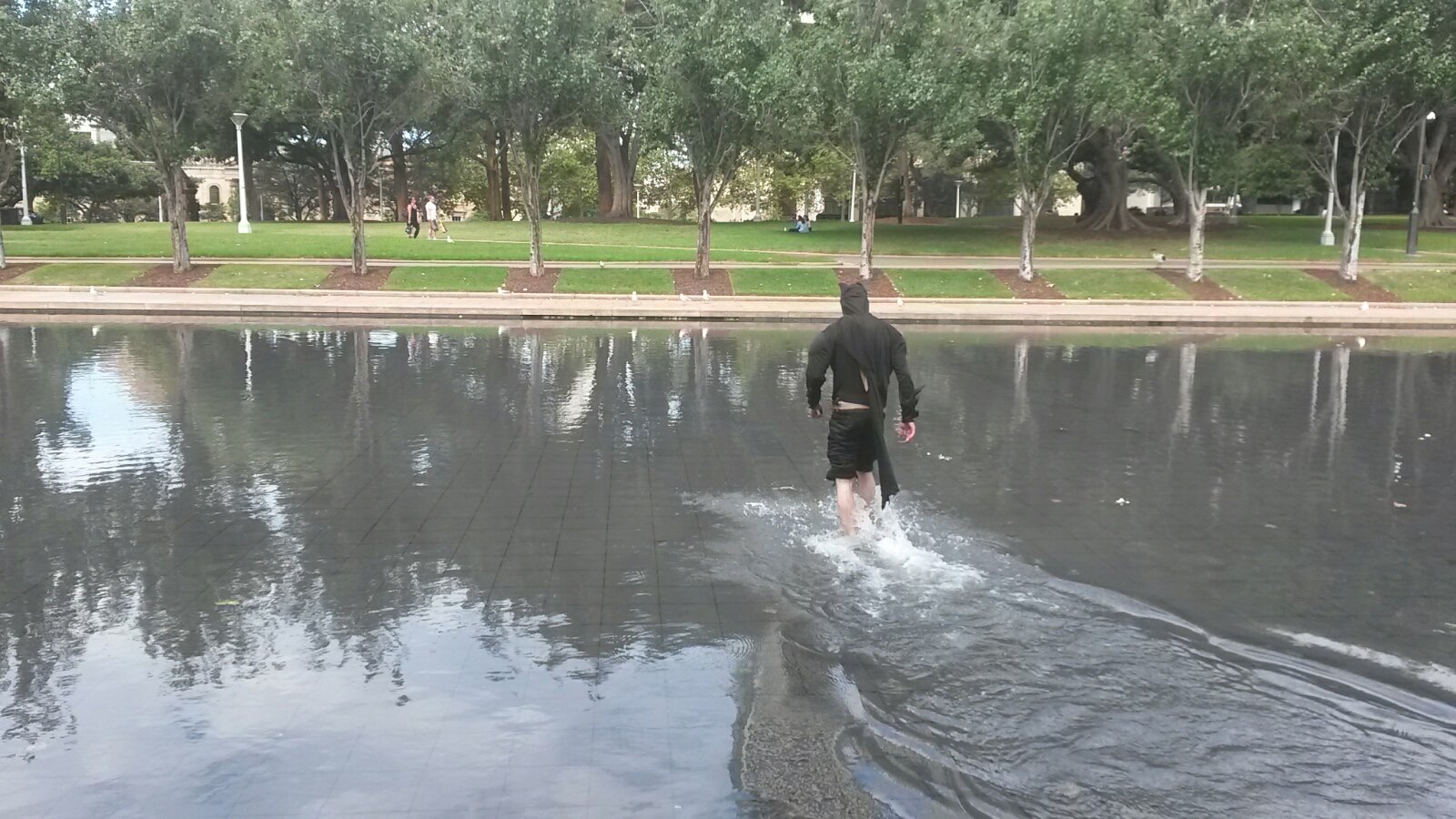 Batman posing for a photo in front of a Sydney landmark for a challenge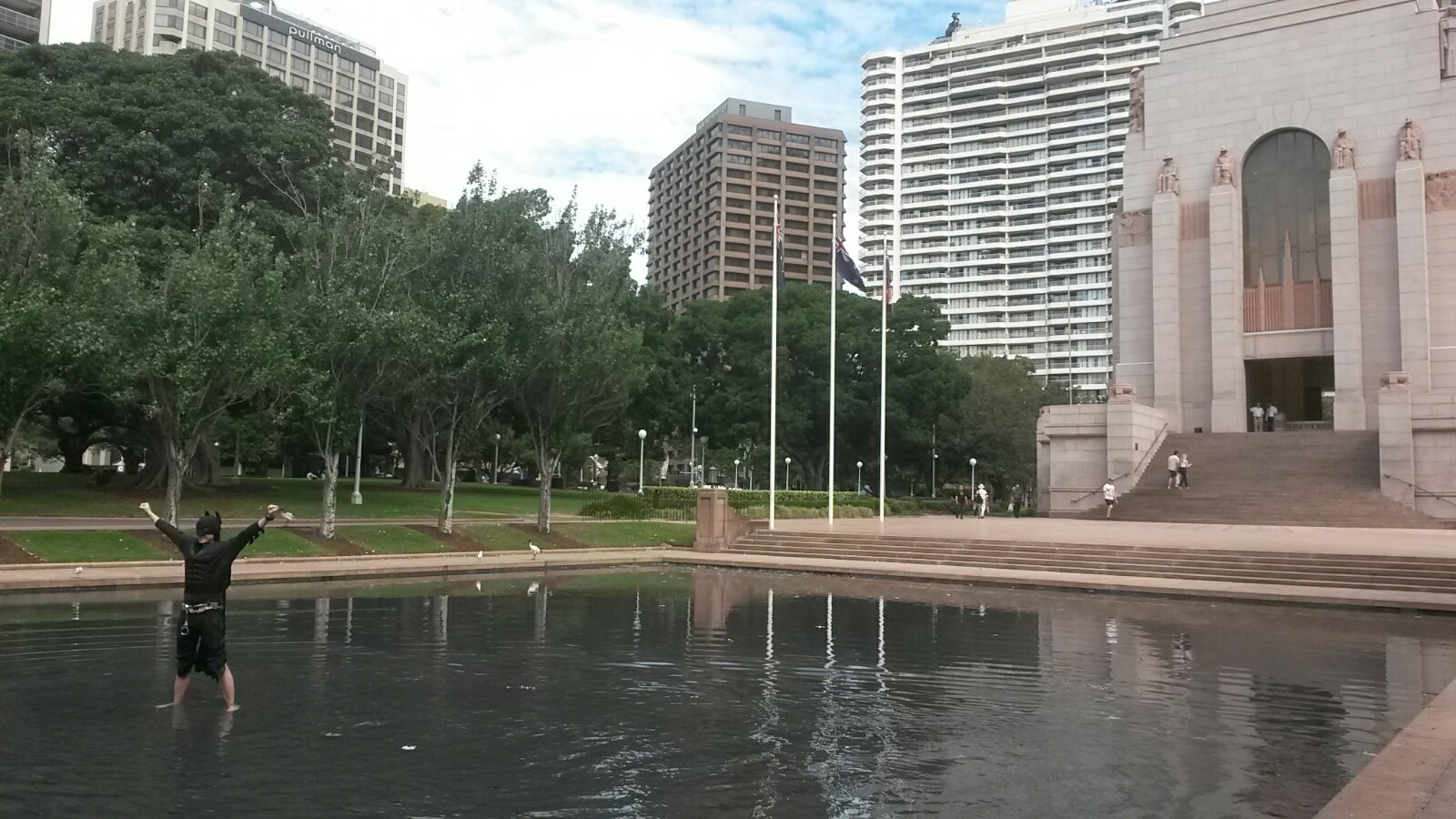 Batman photo bombing a wedding in Hyde Park, see him on the right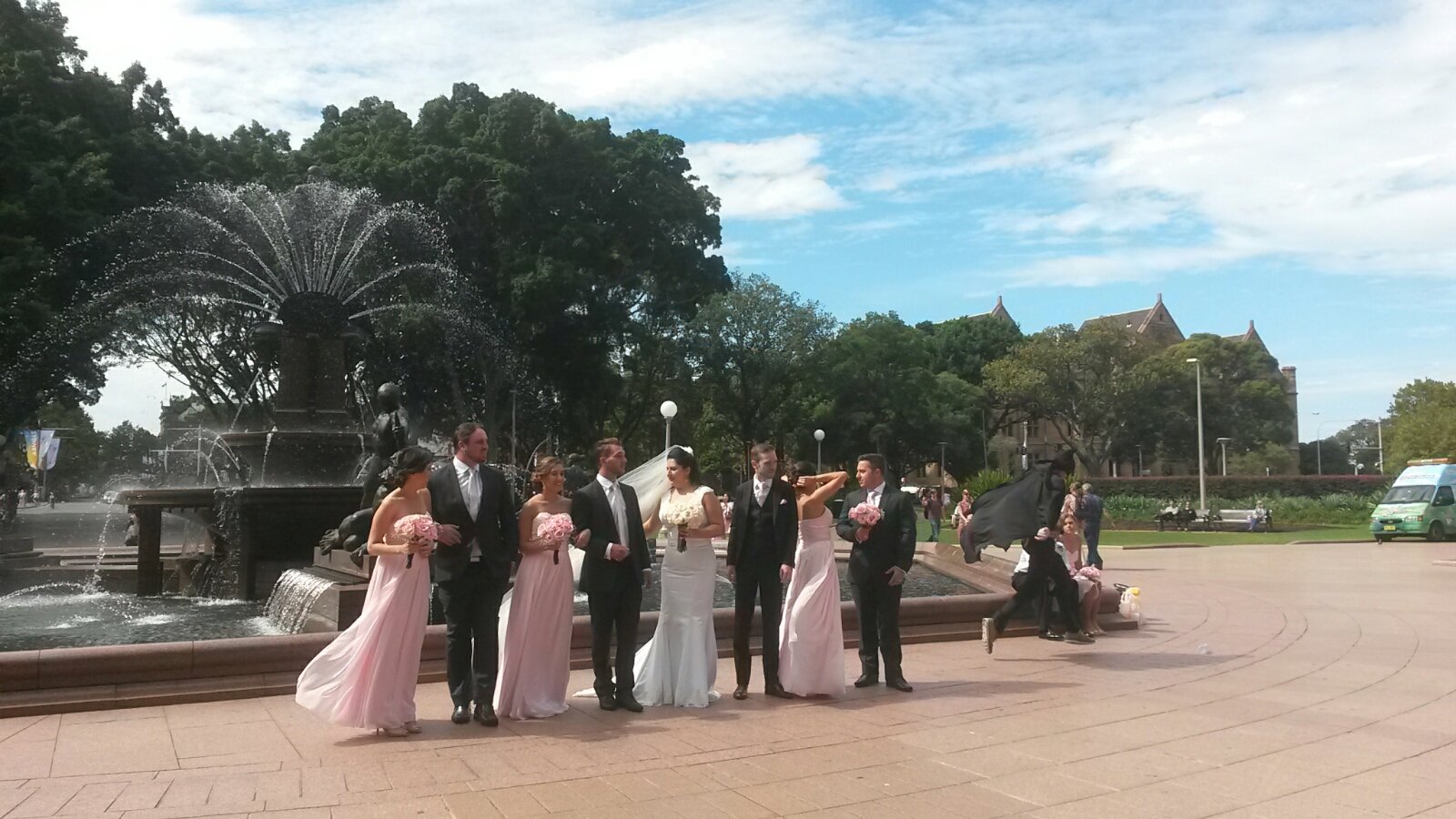 Batman cooling off in hyde park water fountain for another challange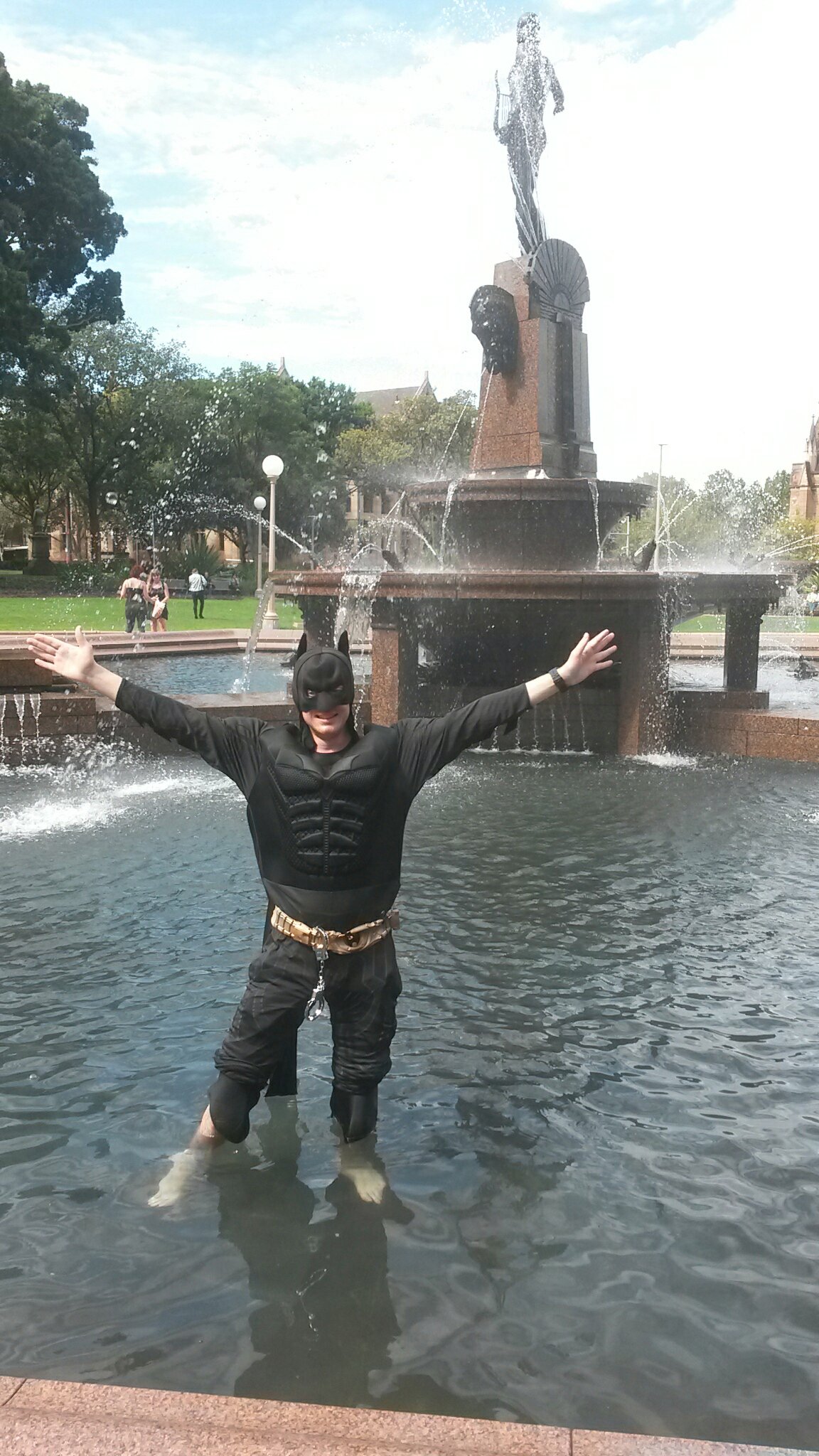 Guinness stop at the Criterion hotel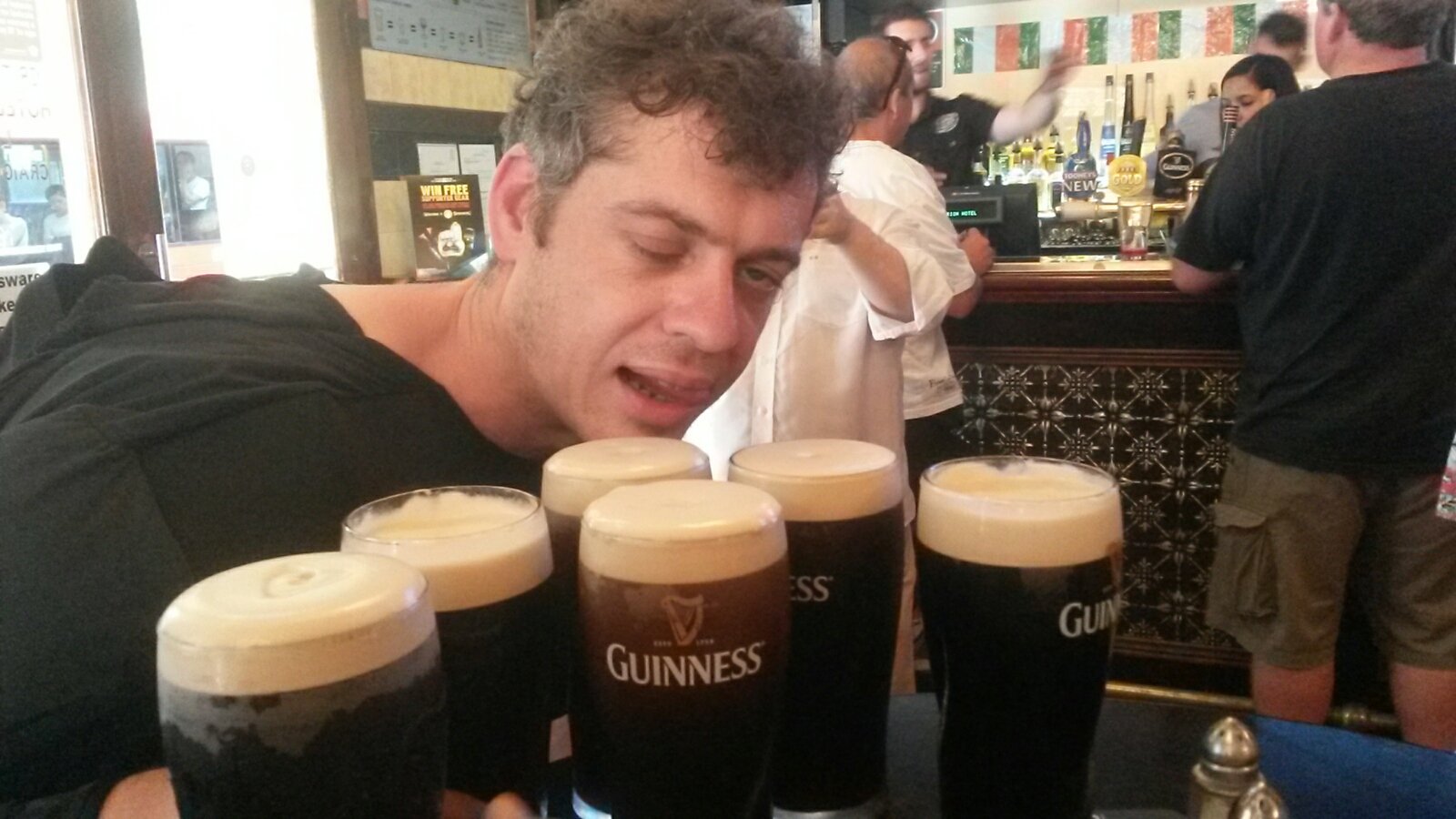 More people wanting photos with Batman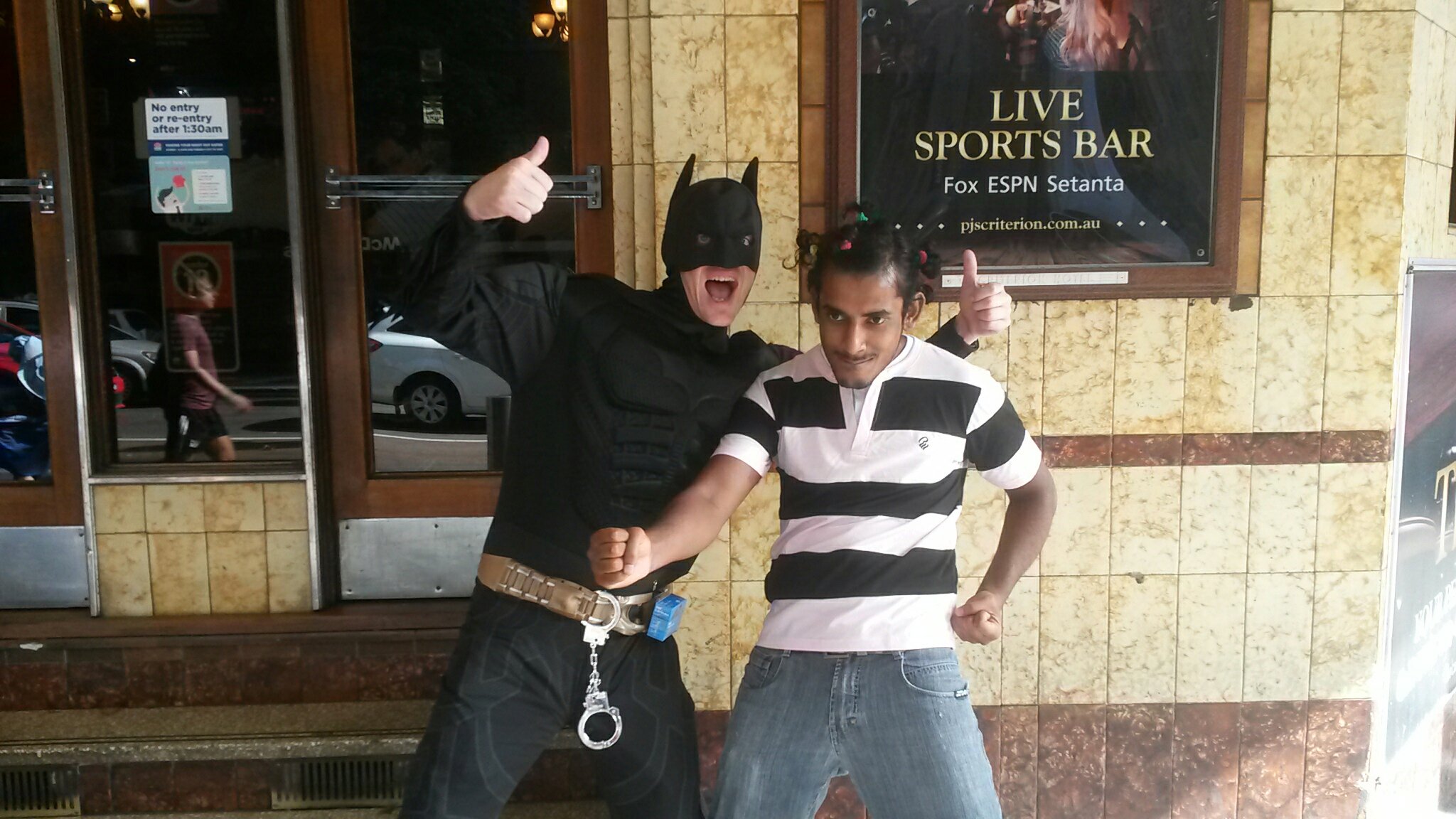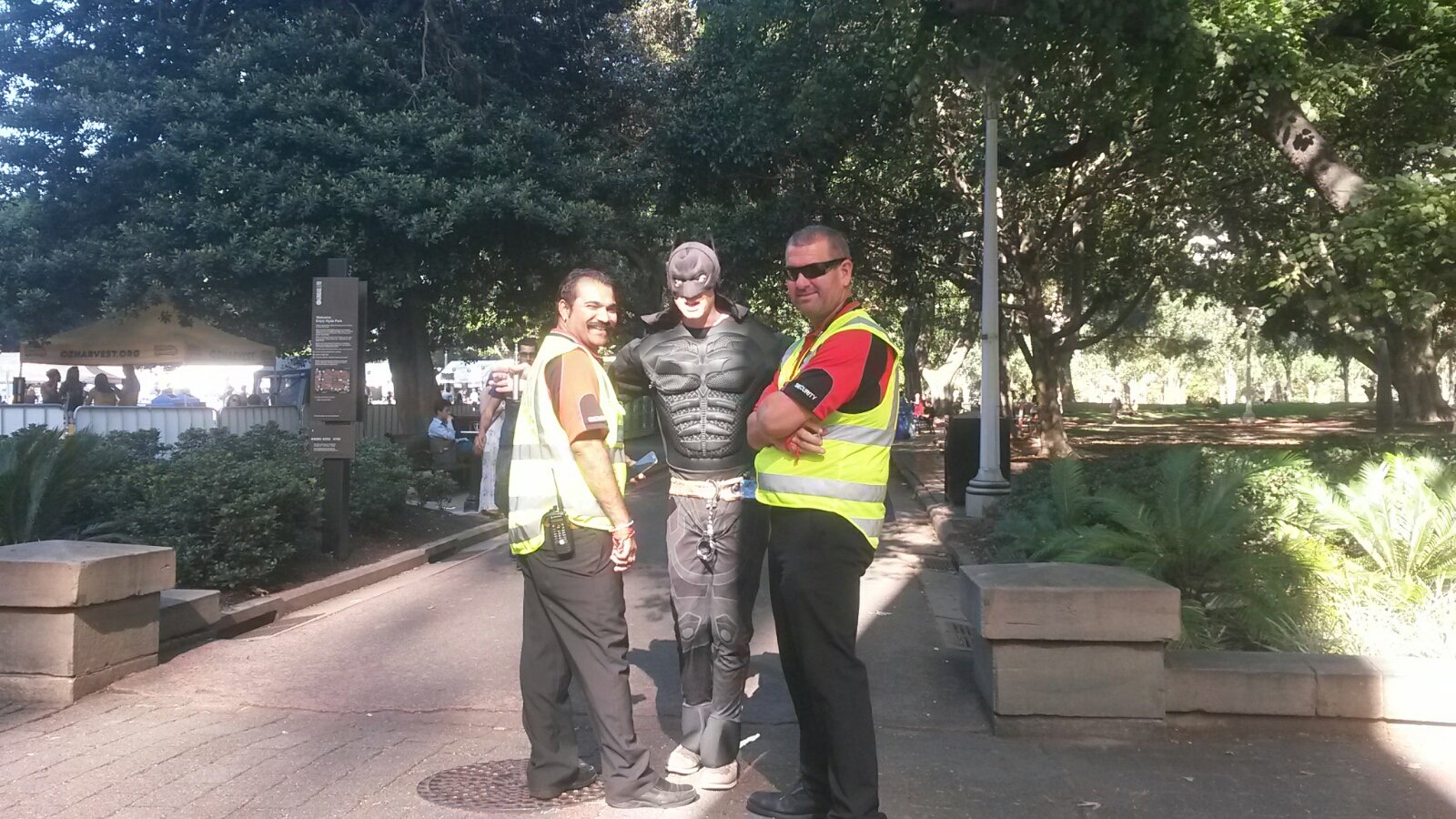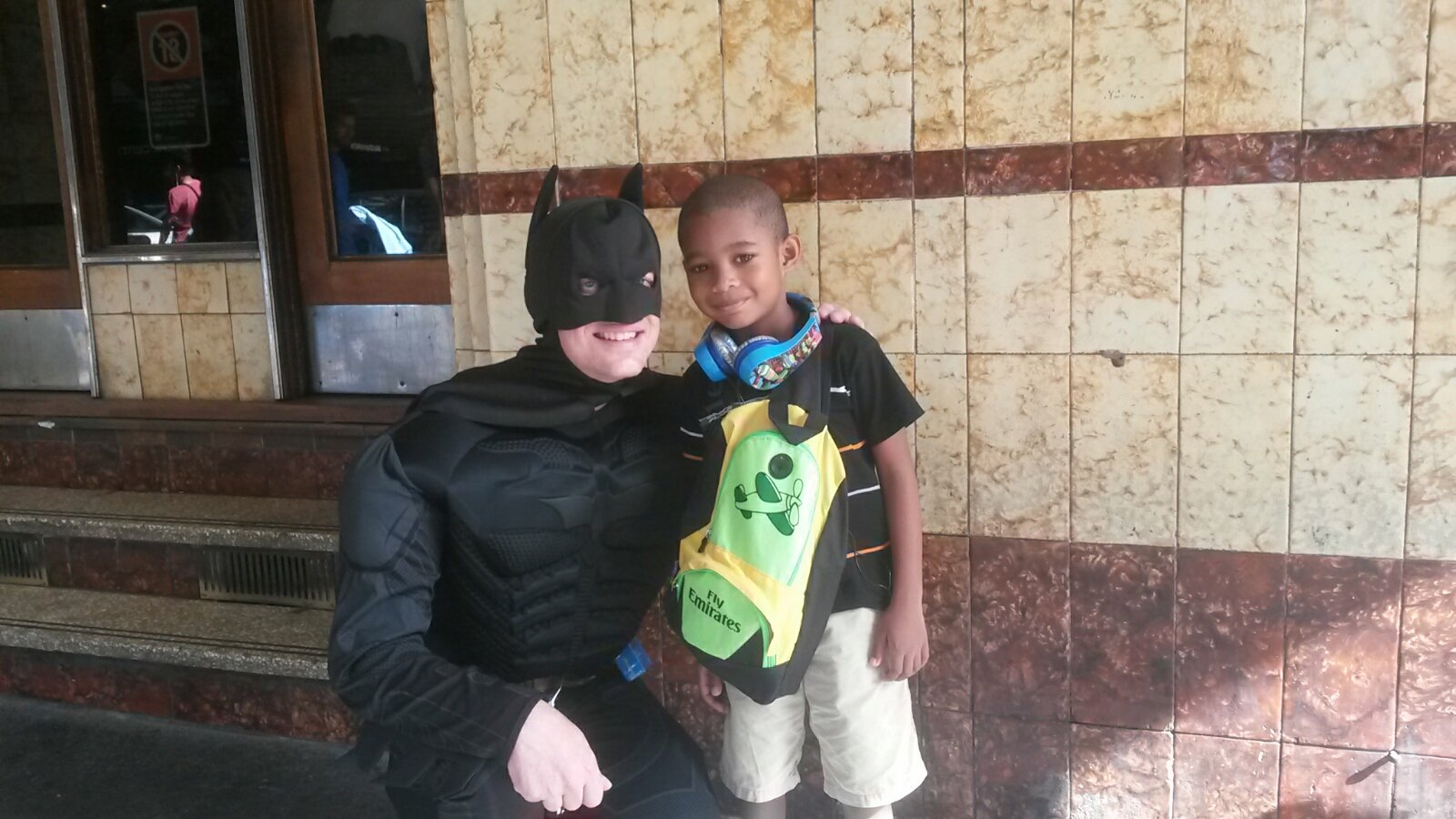 Batman on thr phone the Gotham city commissioner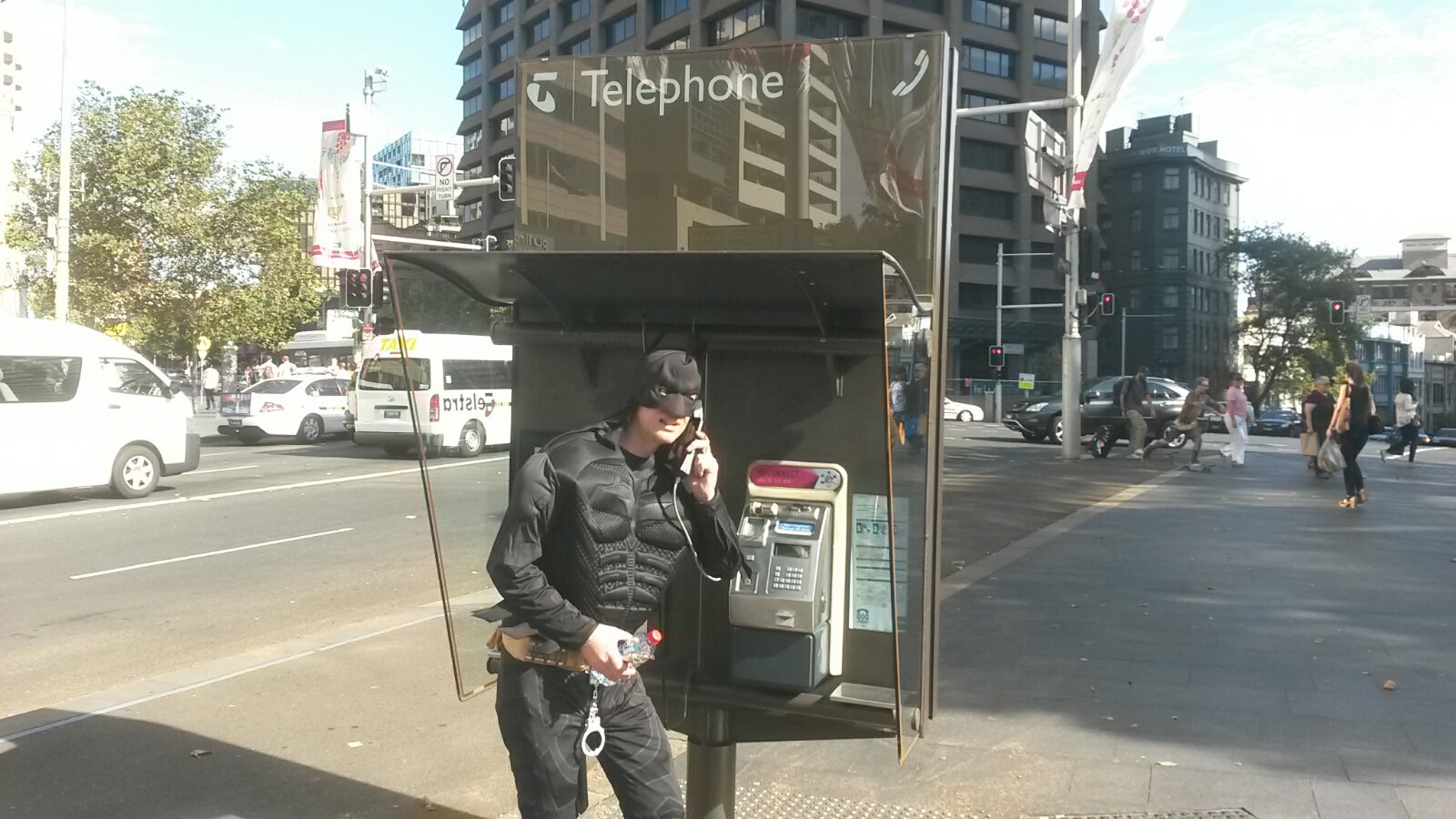 Off duty Jetstar flight attendant likes Batman too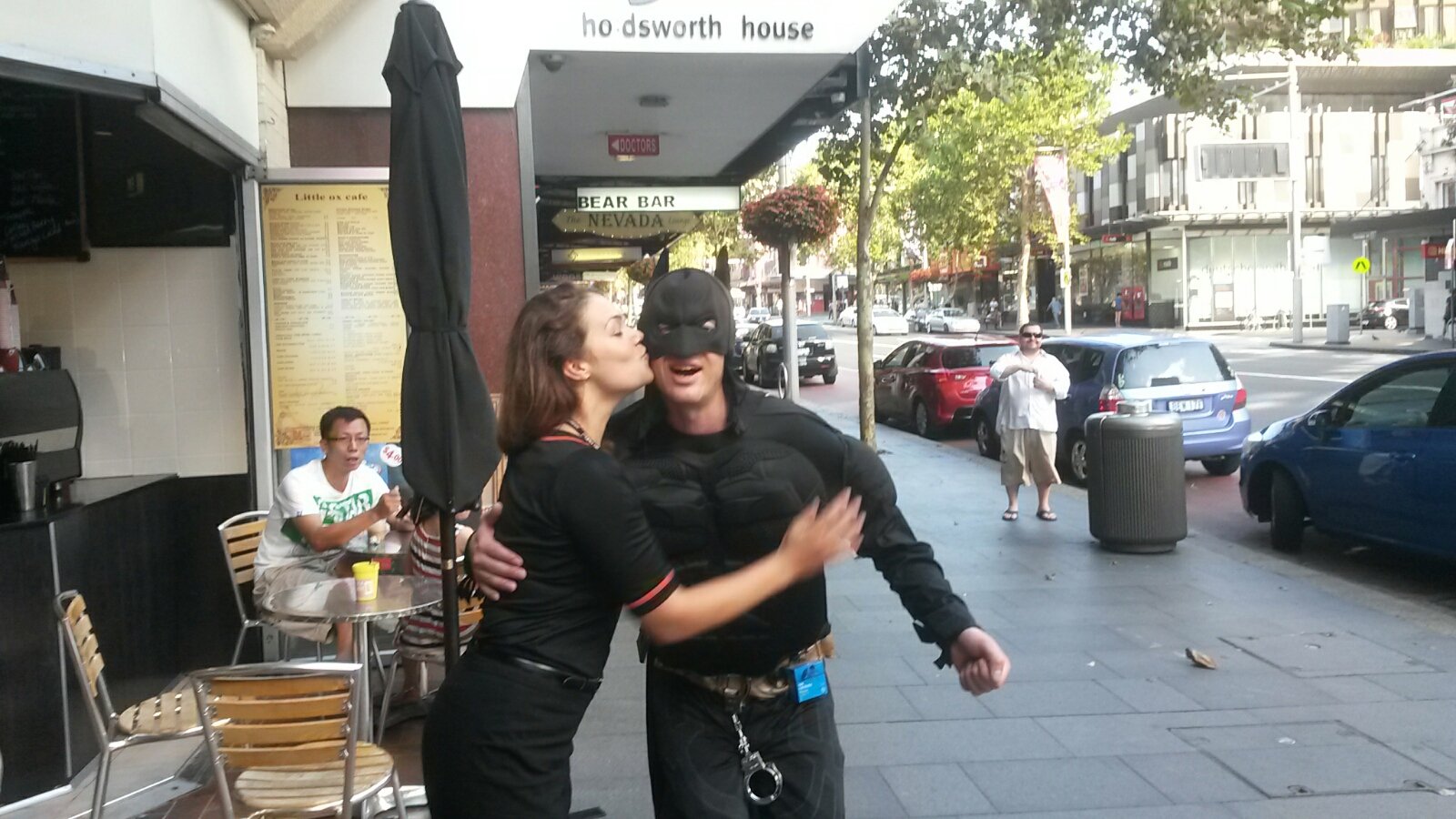 More Bat fans!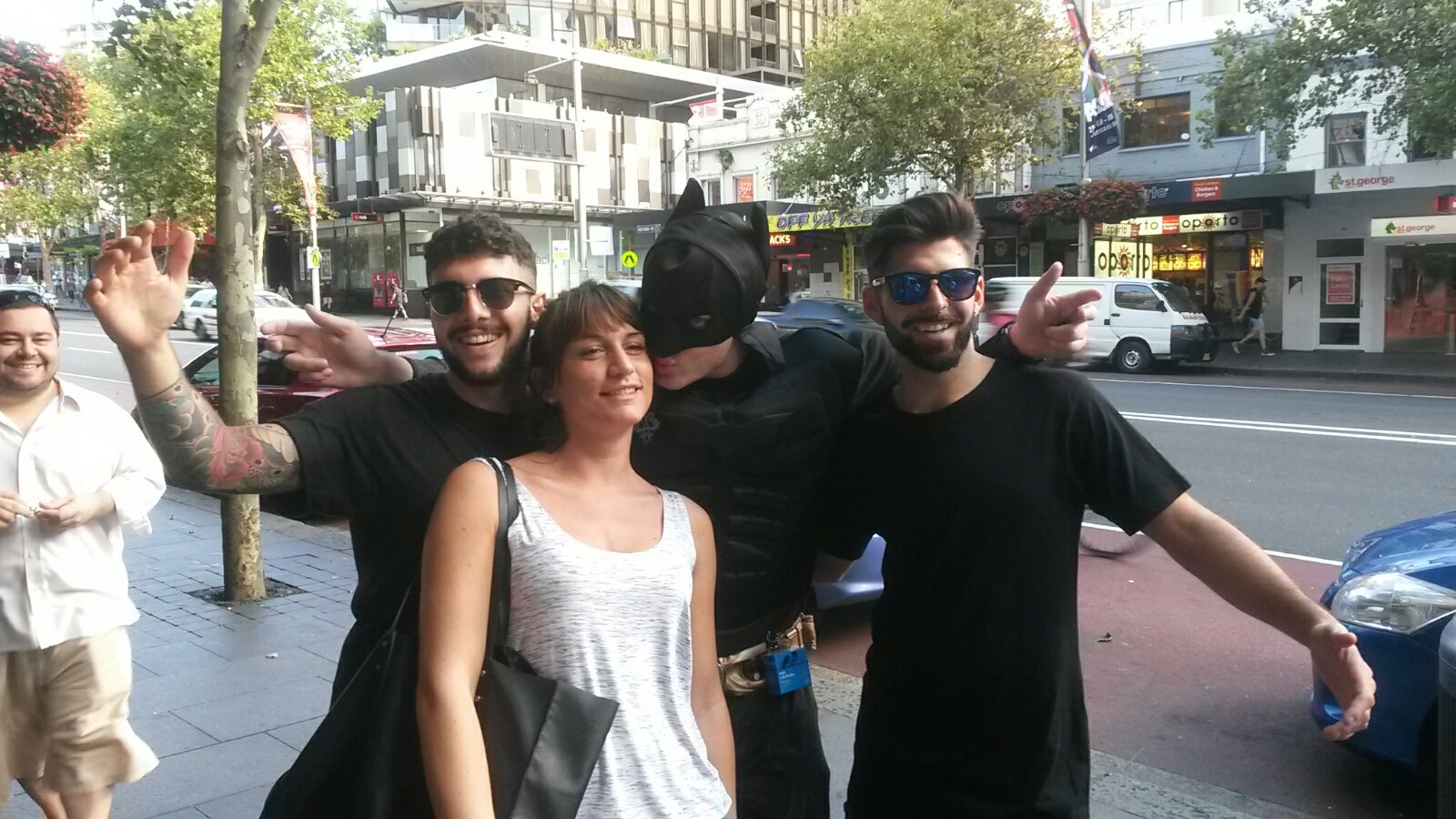 German Bat fans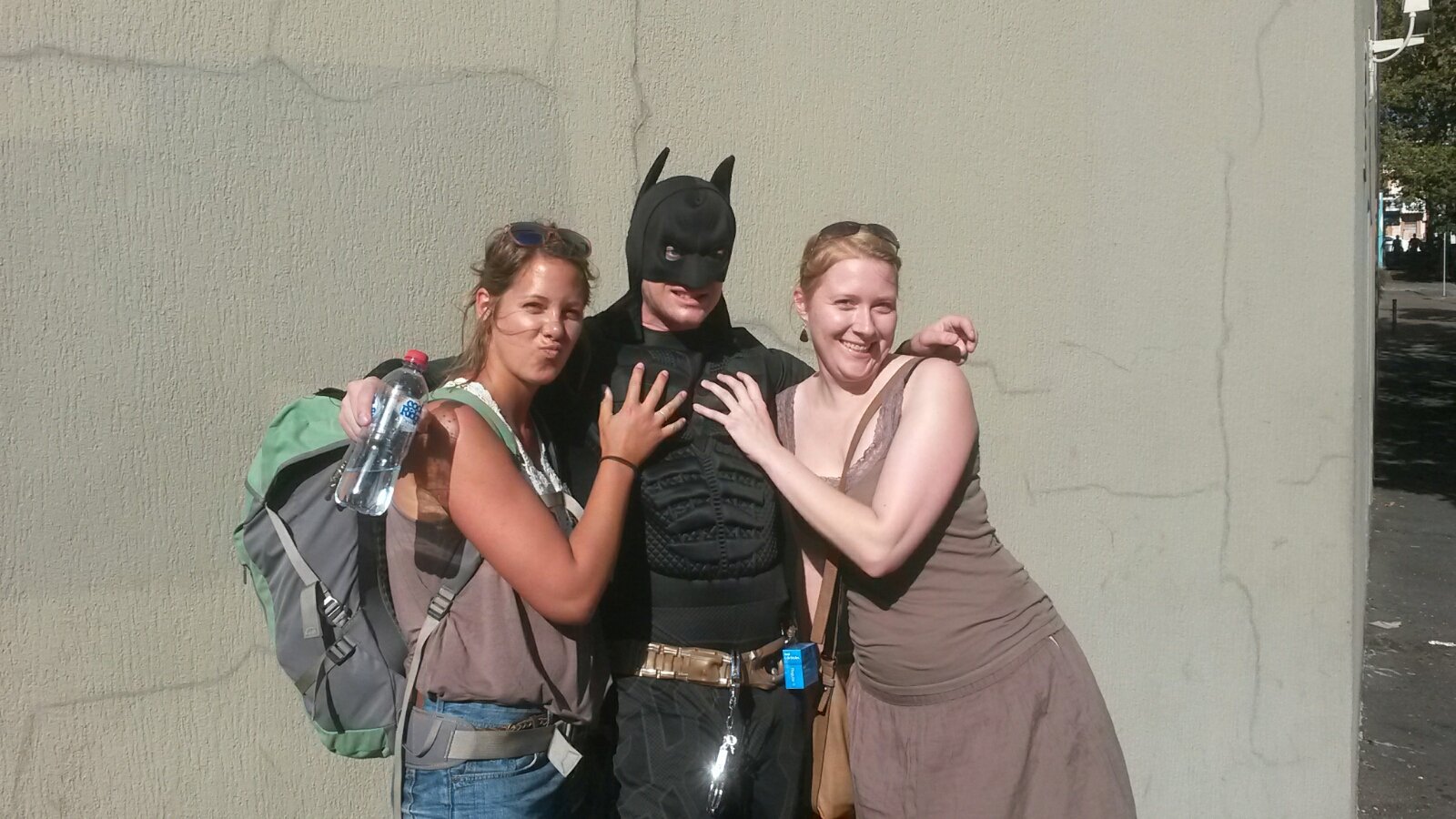 Video of Troys bucks party halfway stop: http://youtu.be/FzD4jYN5A6o
In the evening at the Friend in hand pub in the evening for some really noisey photo scoring from the days photos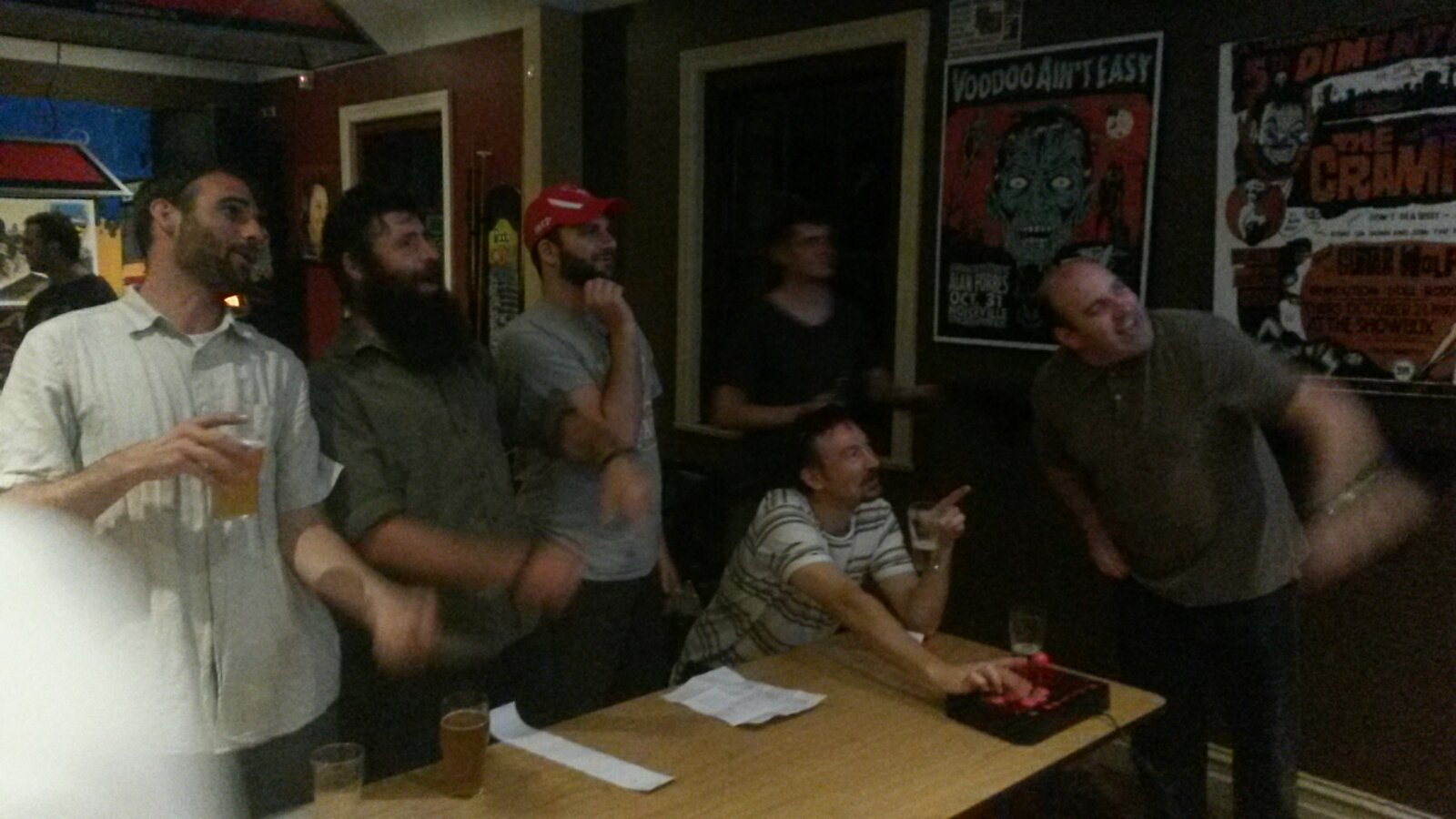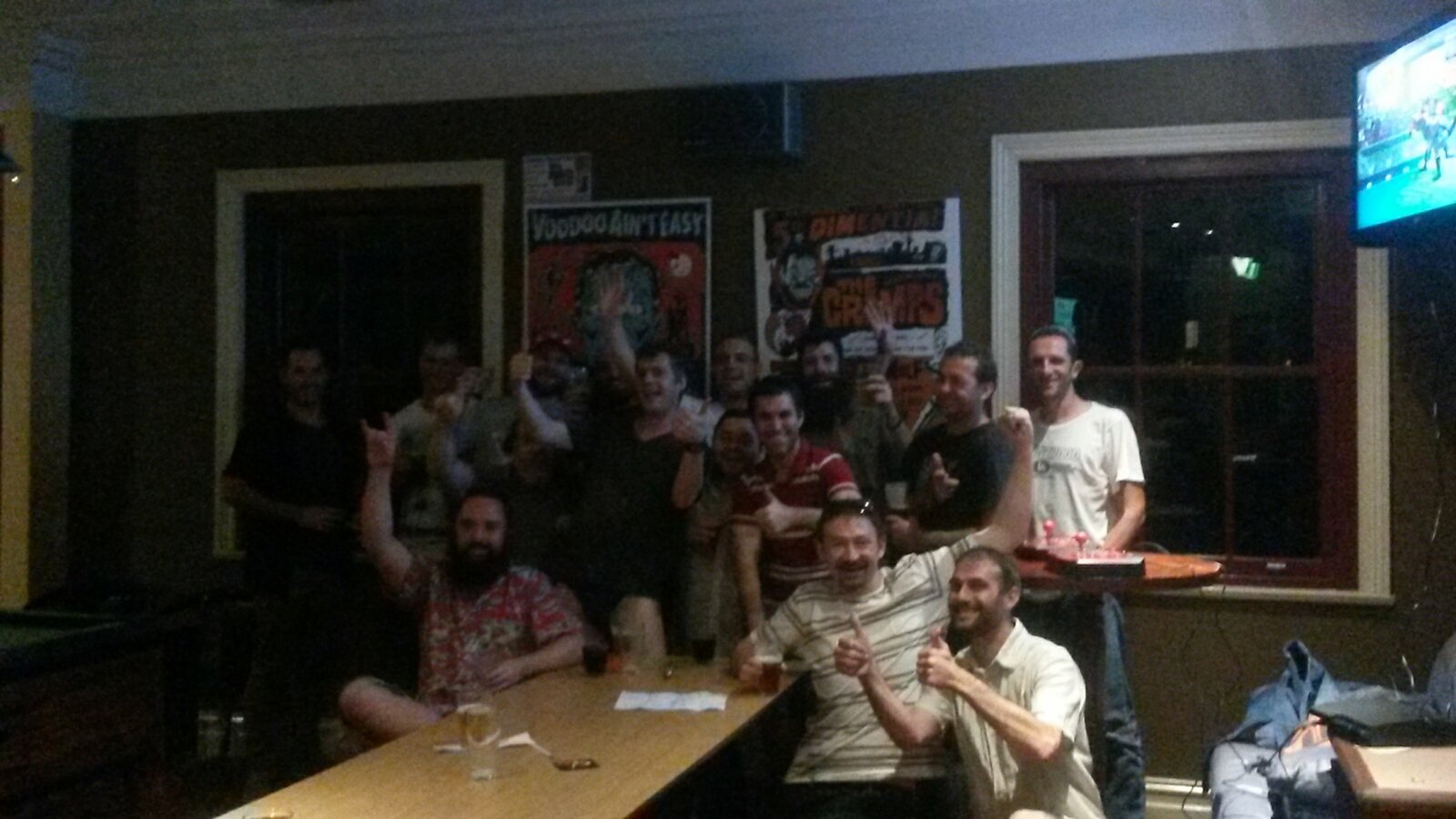 Video of Troys bucks night points scoring: http://youtu.be/GJOrtOf5DO4