Here are some quick photos from Christmas day in Wollongong with Sanna's family.
Here we are with all of Sannas family together for Christmas lunch in her mums back garden, we had Turkey, Ham roasted vegetables and of course lots of desert.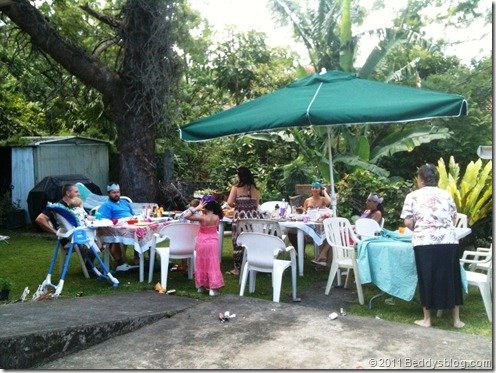 Sanna and I looking stupid at the table with our Christmas cracker hats on. Do you like Sannas moustache, she's  areal Arab girl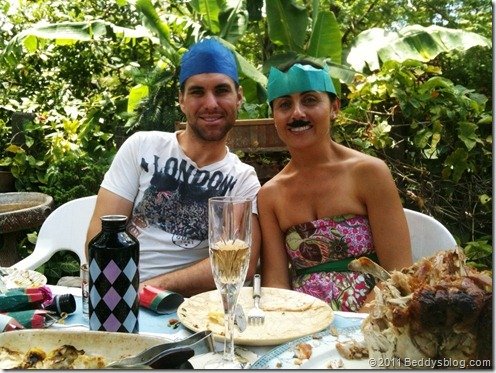 Sannas amazing Christmas pudding she makes every year is always a highlight for desert. It is a normal Christmas pudding but with added apricots and chocolate chips, it's amazing with Bandy and Vanilla custard. It was very popular with everyone as always.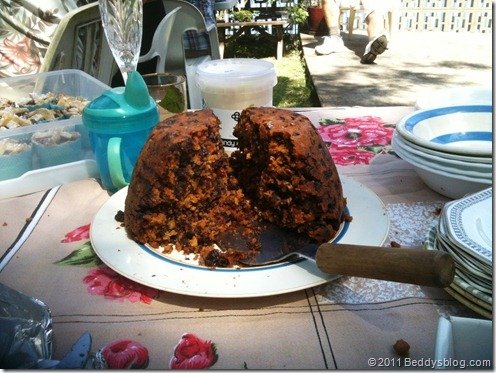 After Christmas lunch we all went to Suzie and Daniels and went in their swimming pool as it was quite a warm day at 27 degree's.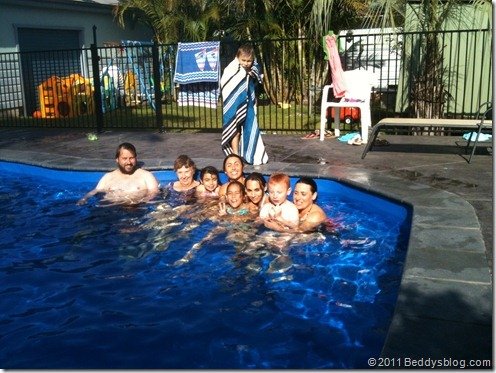 I got to play with all the kids new Transformers they got for Christmas. They are a lot bigger and more complicated to transform than the Transformers I had when I was a child..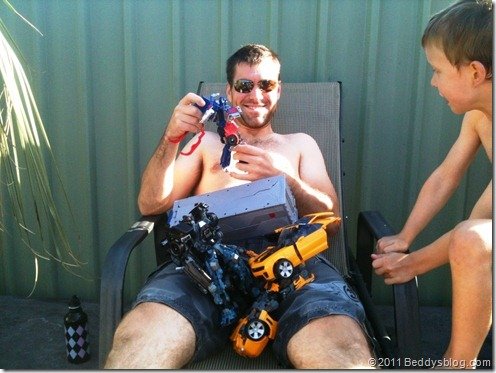 I'm looking forwards to my family arriving in 2 days now and for spending some good times with them and for NYE celebration at Sydney harbour.