Here are some random photo highlights from Nov/Dec this year I thought to share.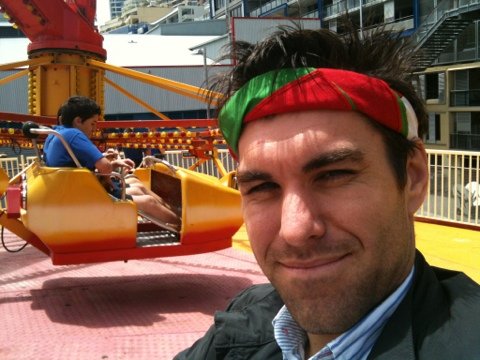 Attending the staff Christmas party hence the bandana, on Luna Parks Tumble Bug ride.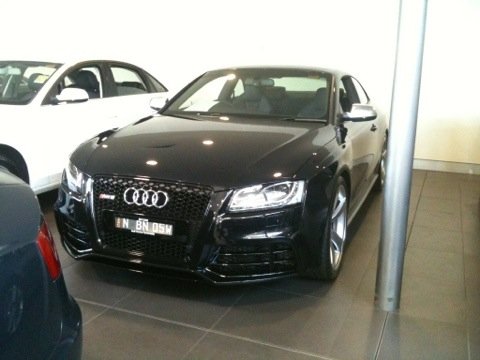 On a test drive of the Audi RS5, not as good as the RS4 which I was happy to realise after driving it.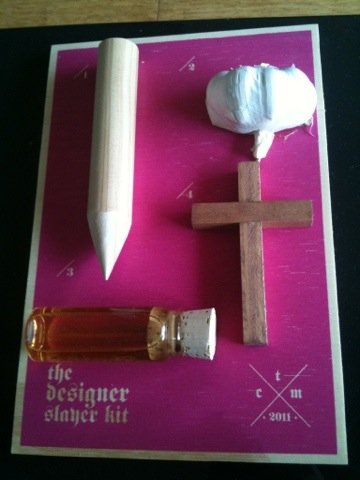 One of the best looking Christmas party invitations I've ever got. This is from a local branding company, the theme was vampires, the party was great.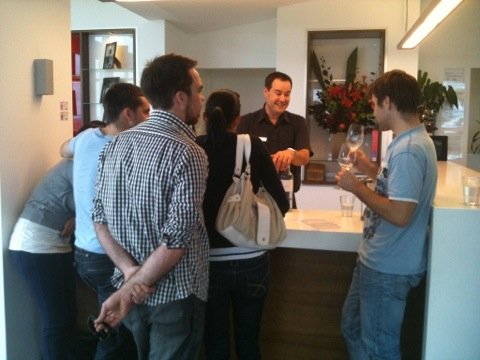 Wine tasting in the famous Barossa valley 1 hrs drive from Adelaide. Better looking scenery than the Hunter valley an nicer Shiraz.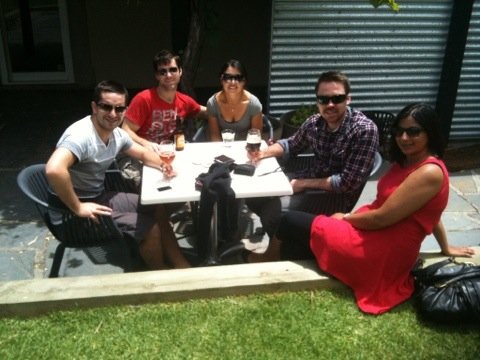 Now onto beer tasting in the McLaren Vale near to Adelaide with Sanna's old work friends.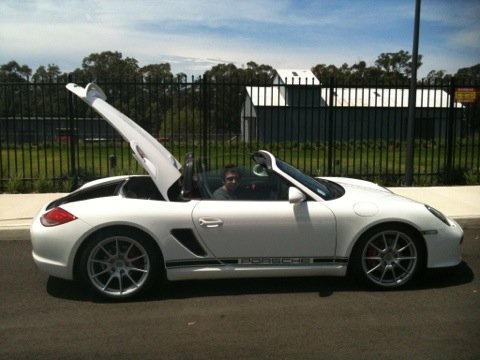 Driving the new Porsche Boxster Spyder with Brendon on a Porsche drive day we were invited to. Great looking and sounding sports car, engine didn't match up to the looks and sound though.
Our local markets has a market dog Jess and this is her new 6 week old pup, the cutest pup ever.