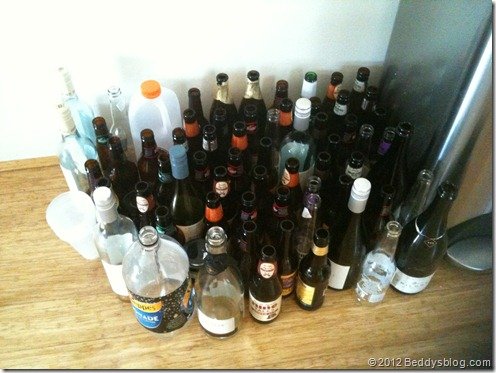 An impressive selection of beer and wine bottle well done all
Thanks for all that came to the Mardi Gras party and parade this year. Here is the video of the parade from the party, it took 3 hours to put together and 3 days to upload to YouTube as we run out of internet quota from watching too many HD movies off the net nooooooooo.
Videos 14 minutes long. Last year's video was even longer! It's hard to get over 30 minutes of footage down to just over 10, whichever float you cut out, they send me YouTube comments or messages complaining I cut them out, it happened last year!
Hope to see you next year, get your names in on the guest list early to avoid disappointment.
Quick photo update, here's a photo of Oskar, Damien and Troy on the balcony before the parade.