Last weekend Sanna re-attended the Wild Horizons Mountain Bike skills clinic (the first time she fell off and hurt herself and had to go home) in Bundeena 2 hours drive south west of Sydney. Its all forests and flat and hilly bits, the location of the best local mountain biking races, the 3 Rings circus and the Highland Fling.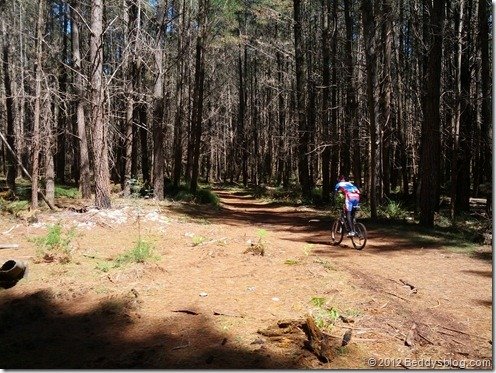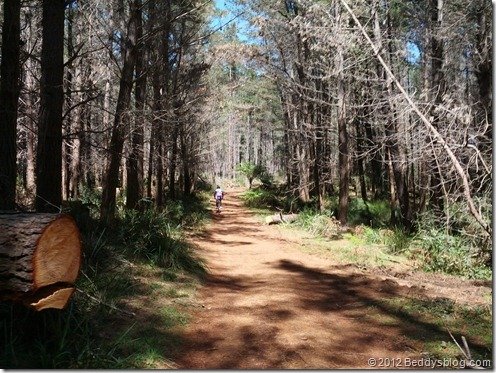 I met a new friend named Michel from Switzerland, he was one of the other women on the Skill Clinc's husband. We briefly introduced ourselves and then went on a days ride in the forests. Such clean air and lovely pine forests to ride through.
The track we rode on was called 'The yacht club', when we got to the halfway point we find out why. Some people had somehow dumped a massive metal old yacht there in the middle of the forest, how they got such a massive heavy think there so far from the sea who knows?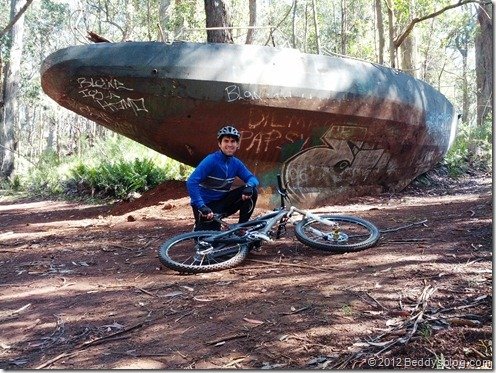 Was really hungry after a good ride so at the Bundeena cafe on the corner the 'Ye Olde Bicycle Shop & Cafe' needed a beef burger for lunch and some lovely cheesecake, YUM!