Day 1 was spent in the amazon port town of Manaus where we found the ship, right in the center of the amazon jungle.  It was built on the money from big rubber production making and other rubber items for western countries. That was years ago but the rubber tree seeds were stolen and planted elsewhere and this bankrupted Manaus which went from a rich city in the jungle to a bankrupt one. A lot of the buildings were very grand but fell into disrepair due to the bankruptcy.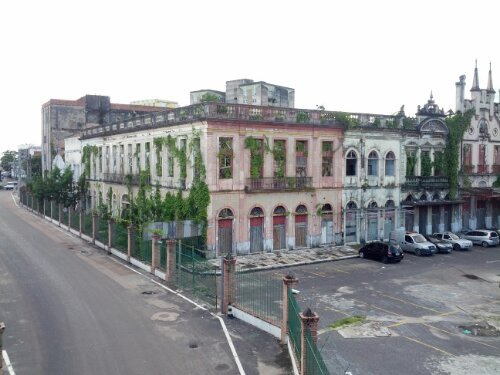 One building still in excellent condition is the Manaus opera house as this is owned and  maintained by the government, and so the peoples tax. Everything around it appears in 3rd world condition almost but this building is a gem in the rough.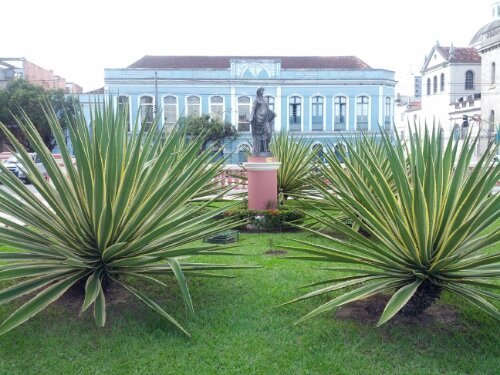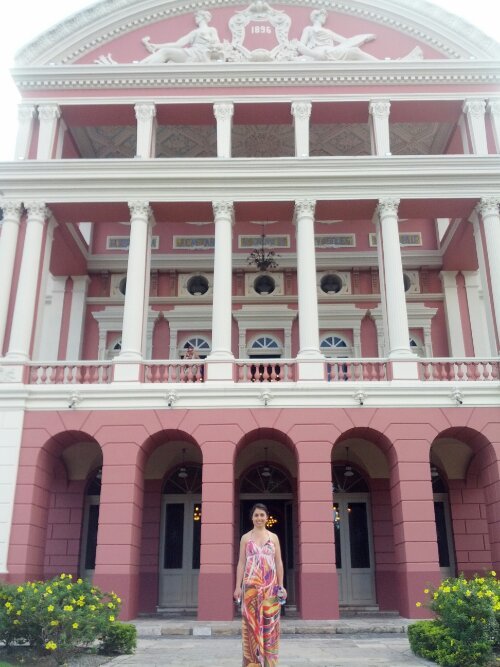 The streets are very rough and pot holed in dis-repair. There is a smell of dirtyness and bad food smells all around wafting with the very hot air. It makes you want to breath through your nose instead of your mouth as the air feels so dirty.
Here are some Brazilians all crowded around a TV in a shop watching football, they love the football alright.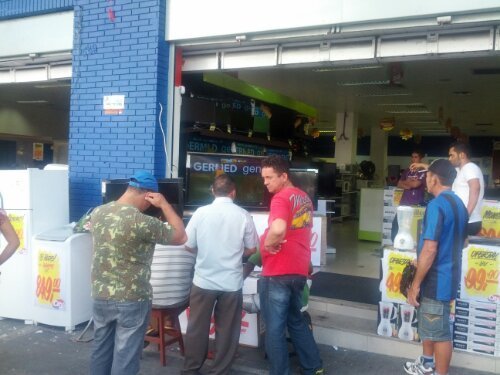 We weren't expecting to see a English C&A store in the middle of the Amazon. They had amazing aircon. Was good to be out of the 30° high humidity heat.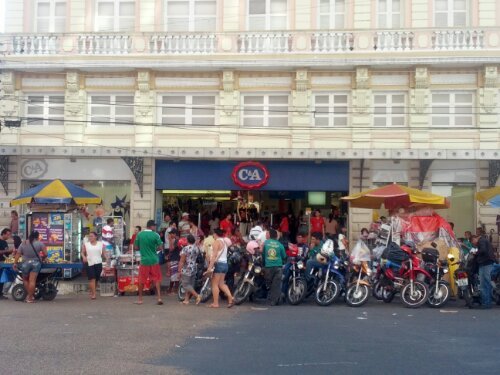 Banana street delivery lady.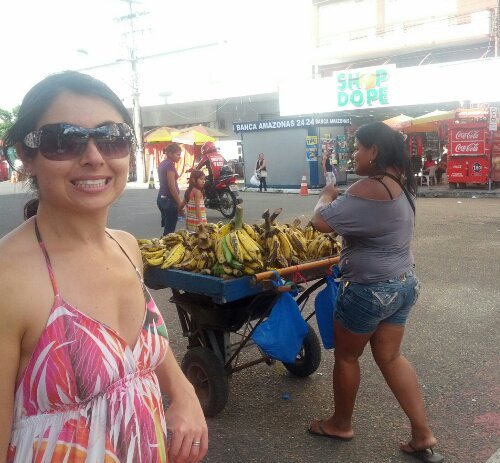 This is the place to buy all your drugs by the looks of it 🙂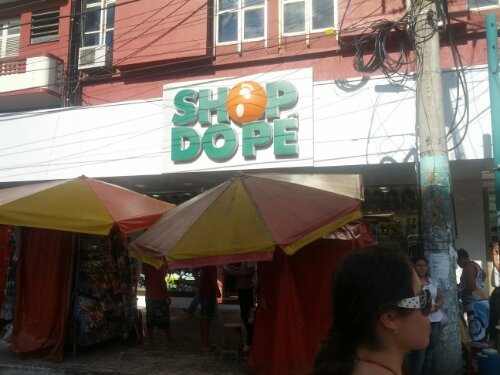 In the evening back on board the ship we had dinner outside on the top level by the pool. We didn't feel safe enough to walk about the streets of Manaus at night. Shame we couldn't eat out in the city bit the risk of dodgy food a safety stopped us.
The meal we had on the ship was great. Overall all the food we've had on the ship so far has been top restaurant quality.