We found the beautiful cruise ship which is our home for nearly 2 weeks in amongst the dirtyness and smellyness of the amazon jungle port of Manaus.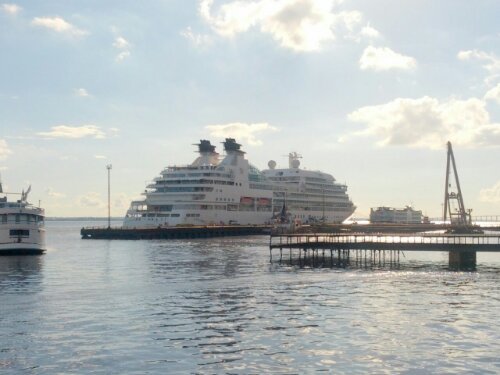 Just before boarding I took this cool panoramic photo from the dockside.

After check in where they took photos of us and issued us ship ID cards and insisted sighting our Yellow fever vaccination cards, we were free to go to our cabin.
The cabin is very large for a ship cabin and very nicely furnished. The house keep lady had a bottle of champagne chilled waiting for us, its a shame Sanna and I don't really like champagne.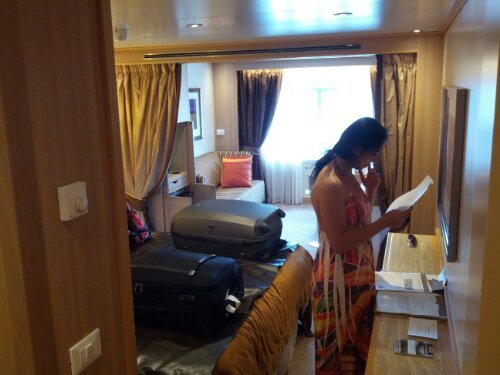 The bathroom has twin sinks for him and her, a bath and a shower which is good
The house keep lady brought a choice of soaps to choose from and fresh local fruit.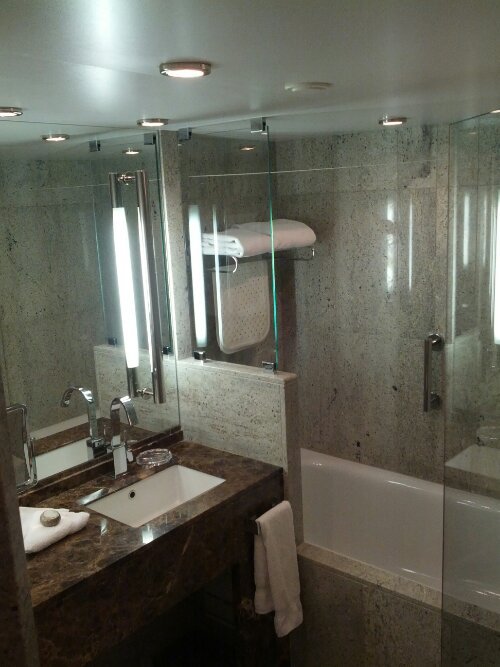 The walk in closet which makes the main room clean of clothes everywhere.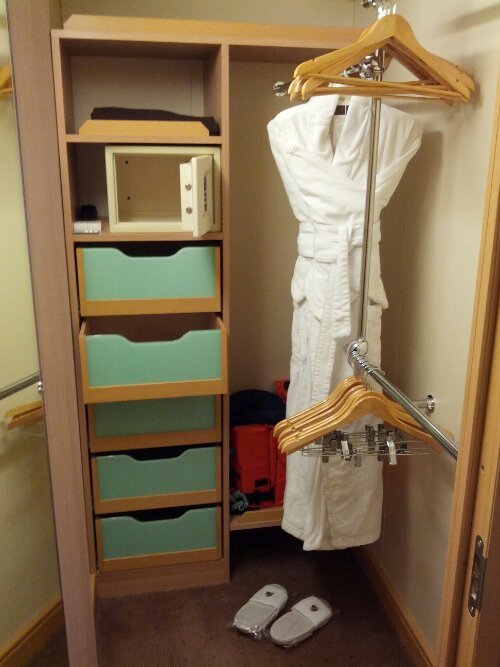 Another view of the cabin or 'suite' as they call it looking back to the door.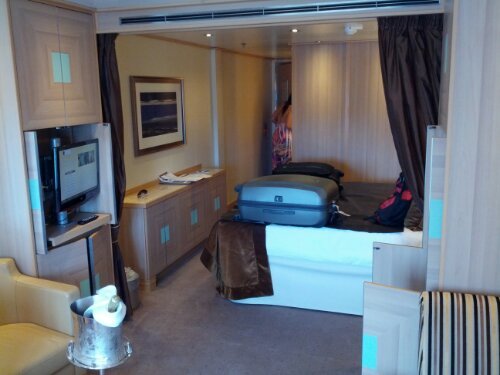 You can tell the finishings, fabrics and sheeting are all of the highest quality. Its absolute quiet as well. Overall the best cabin I've ever seen on a cruise ship for me and most like a hotel room I've seen.