We had a quieter day today as we had longer night the previous night. We visited the small town on the amazon called Parintins. It was a stinking hot day of 33 degrees and really high humidity.
We had to take tenders (small boats) to land as the water was too shallow to dock. This photo is looking back to the ship from the land. The water looks almost brown and milk chocolaty. It does look impressive sitting in the river amazon like that.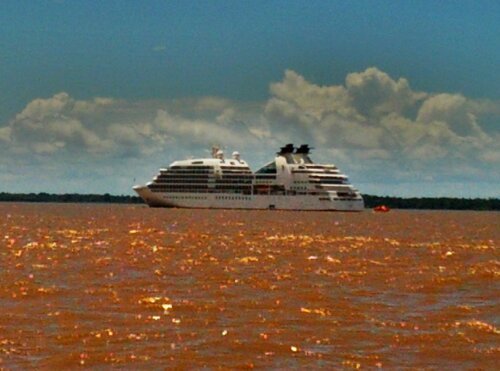 Then we got to land where as I said it was stinking hot. All the vegetation from the forests up stream has washed down to collect against the pontoon.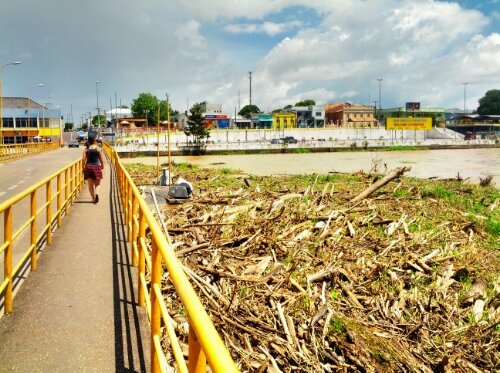 You can't see from the photo of course but it was so hot that once we got to land we only ventured a few 100 metres and not having a map we just thought we can't be bothered. It was so hot we just couldn't think properally. So we left back to the ship, a very short visit.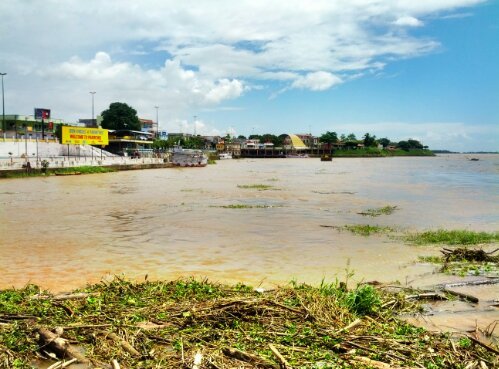 In the afternoon I did a run around the deck and then we both did a Pilate class and then a stretching class which both were good but the Pilates was harder.
That evening the chefs did Brazilian food buffet with all local food and dishes. We sat outside on the Colonnade restaurant at the back of the ship, the return at looks beautiful at night.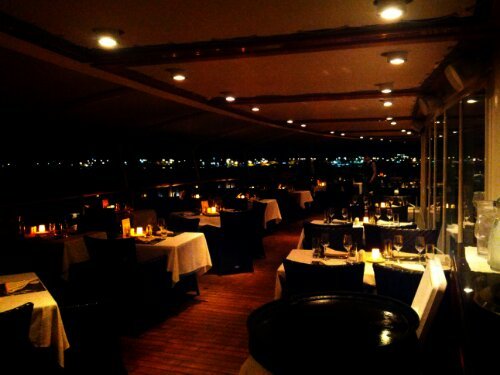 There was a lovely reflection of the moon across the water of the amazon.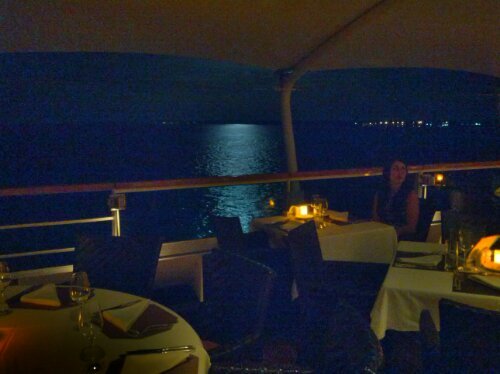 This is a local fish from the amazon, caught and cooked up.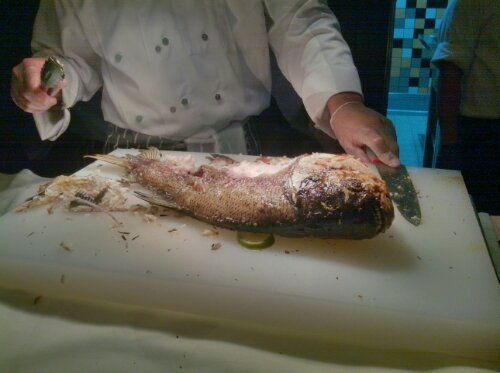 My cameras not good in low light so it doesn't look amazing, but everything from the Brazilian local food menu was excellent.
The Brazilian dessert was amazing, local bananas cooked in caramel sauce with a bit of rum in a pan with a scoop on vanilla ice cream and dusted with coconut flakes. It was the best dessert we've had on board so far, we both thought it tasted amazing.