Day 3 and we booked a boat tour to see the 'meeting of the amazon waters'. This is where the river Rio Negro and the Rio Solim'fes merge together to form the mighty Amazon river.
This is similar to the boat we were on but ours was 2 levels only. This boat was filled up with supplies of food and a delivery of new motorcycles.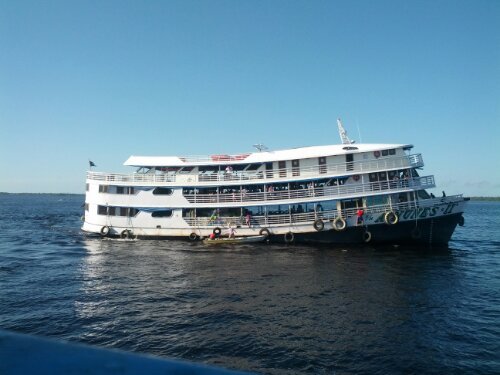 A floating petrol station to service all the boats.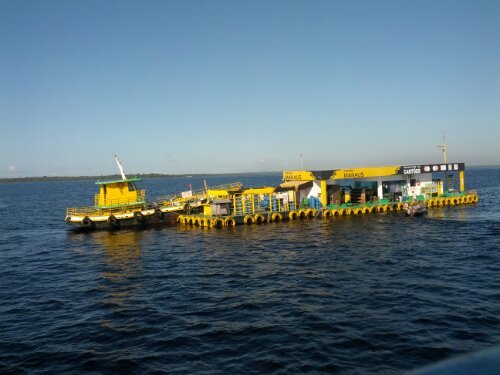 Here we have got to the meeting point of the two waters which are distinctly different colours. One is a light brown colour which has a low ph and lots of sediment in it. The other is a dark amber colour which looks black next to the other one and has a higher ph.
They flow side by side for many miles, depending on the seasons and so the rate of flow of the river, they don't mix for up to 40 miles at most. The reason they don't mix is because of the different pH levels.
There are different fish that live in each water type and some fish that swim and live between both of them.
Here are the meeting of the waters up close.
These are amazonion Indians living in stilt houses. As they are living so close to the city of Manaus they have recently got power connection. Most other house just have a TV or radio connected to a car battery which they charge up in town once a week.
These grasses grow close to the banks and they harvest them to fees they cattle. As the water level goes up ans down by up to 8 meters through the seasons the grasses grow long and short.
Large islands of grass sometimes gets detached and float down the river.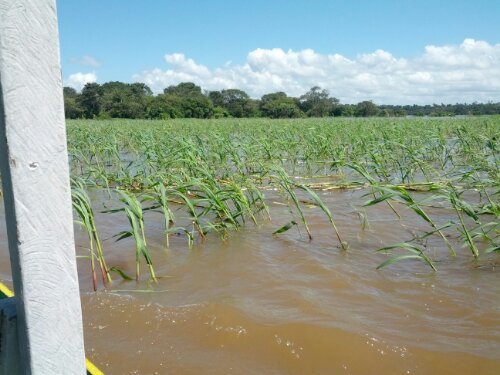 Giant water lilies which I didn't know if you lift them up have lots of spikes on the bottom to stop the fish from eating them.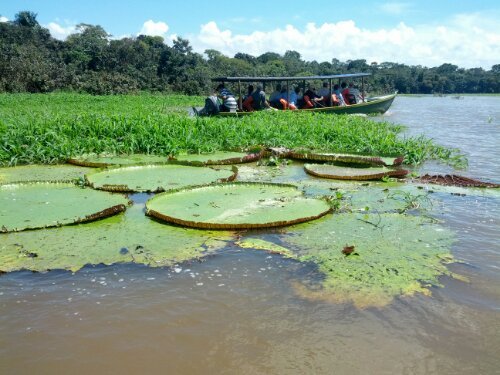 Dead stuffed Red bellied Paranas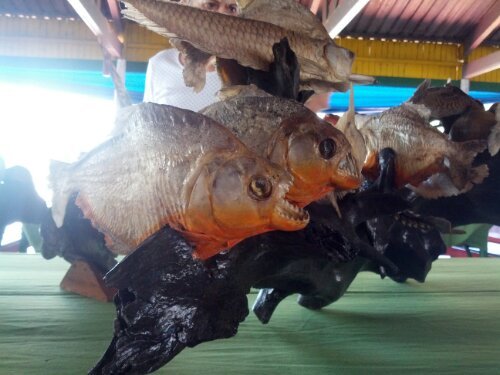 On our way back to our temporary home the Sourjorn.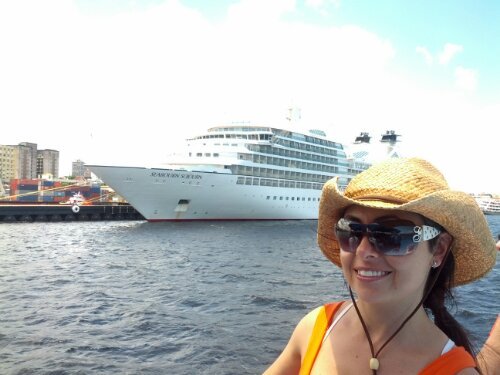 That evening was the sale away party at 5pm with a band by the pool and everyone leaning over the edge to see us pull away.
Oh I almost forgot we did a bridge tour which I thought was really interesting.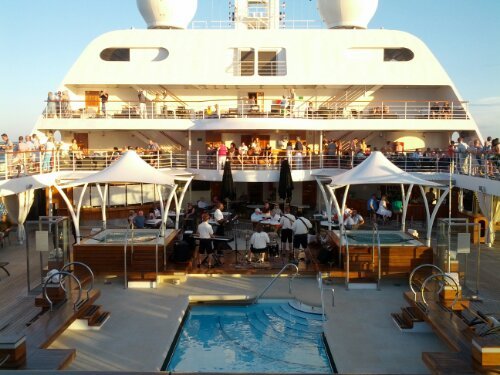 Here Sanna is listening to the band drinking a cocktail as we sailed away from Manaus.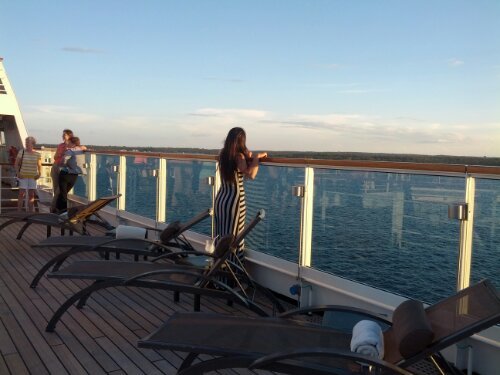 That evening was a formal night with a speech from the captain ans the senior officers followed by a live show of all the hit songs from Broadway shows, it was a late night.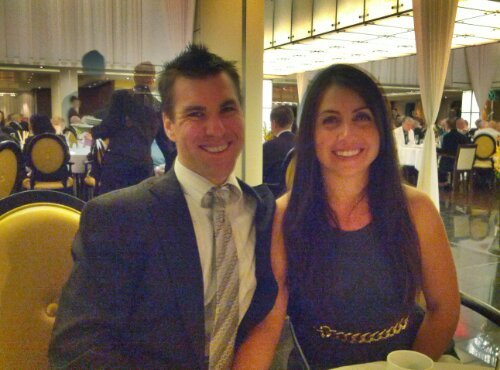 Hi to Damien and Rich who I now who are following my blog 🙂