The Seaborn Sojourn our honeymoon home for the next 2 weeks is one of the smallest modern (built 3 years ago) cruise ships in the world and is known as a 6 star ship. I guess they have to put it above the 5 star level you find on land some how.
It has the highest staff to guest ratio in the world and you feel that with every turn of a corridor a staff member greets you (a lot personally by name I don't know how they remember them all) and asks how your day is. They are not pesky they do it just right, after a couple of days you realise whatever you ask is not too much.
For example If you say I want a bit of chocolate the staff will go off and get some for you there and then.
Here are a few happy snaps I took of the inside. Here is one of the main spiral stairways going to all levels.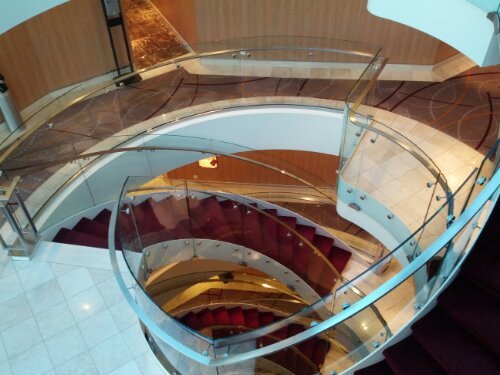 Here is looking down.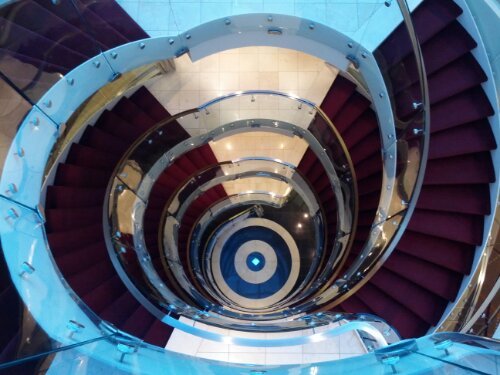 This is the entrance to the spa and gym. This is what most of the corridors look like.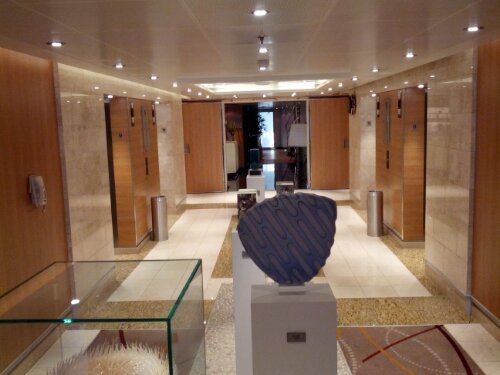 This is the main pool and if you look you can see me in the spa.
This is a long corridor which shows about 3/4 the length of the ship.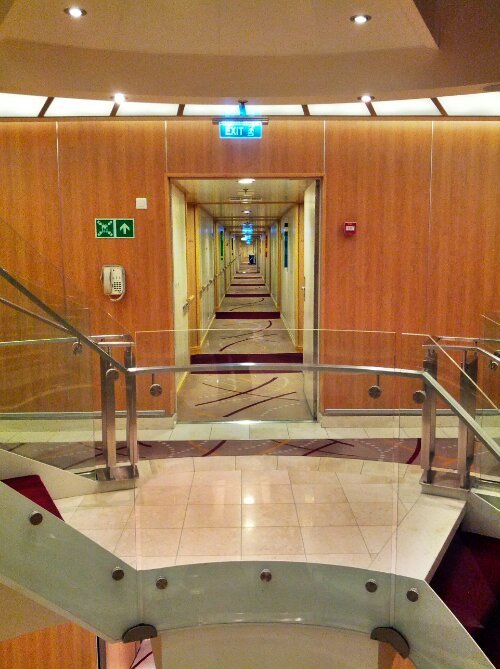 And this is the 'Grand salon' where all the live shows are held each night.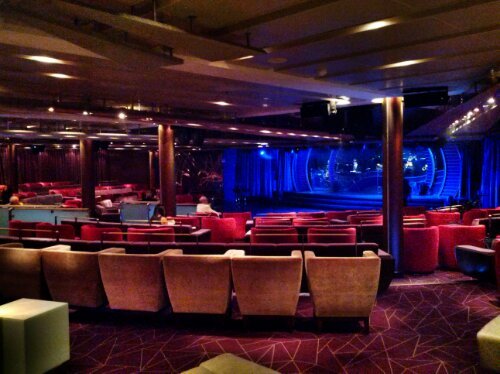 Were still getting used to everything being included, you can ask for beer,wine, whiskies whatever you want.