It was a beautiful stop today, a small island named Terre-de-Haut with lots of french culture, a small piece of France in the Caribbean.
As soon as you step ashore it is a real colourful place, it looks Caribbean but all the language and signs are french. Caribbean foods mixed with French things like crepes.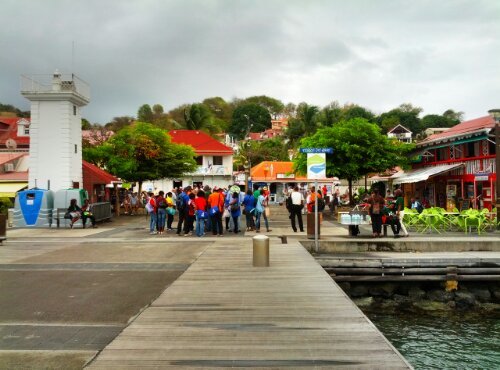 The main bay is particularly pretty with its different coloured houses.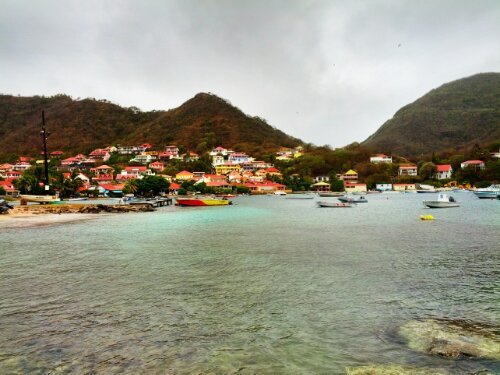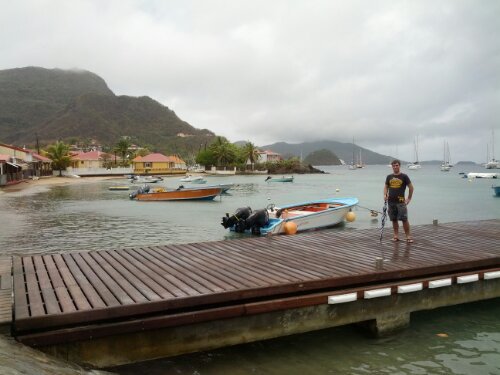 Funny little car from the locals.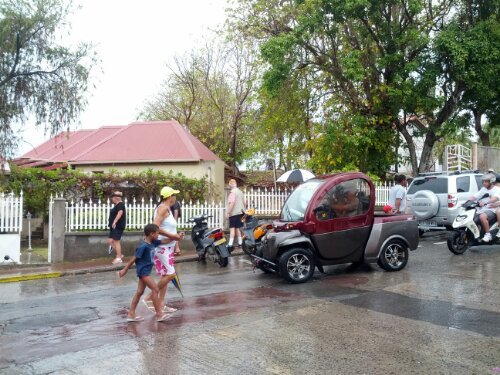 It started to rain very heavy so we looked into a couple of shops. These black babies made me laugh, made me think of the Little Britain sketch when the young council estate mum said "I wanna Black baby like the other mums" 🙂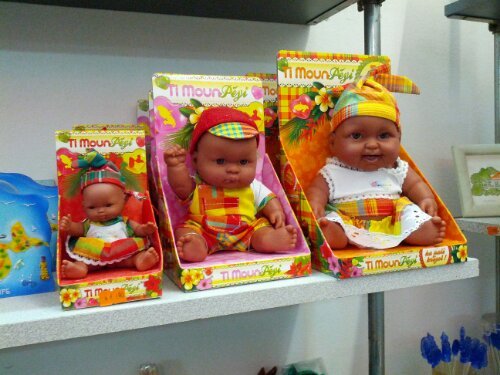 I also found this food 'Rape grated' that can't be good!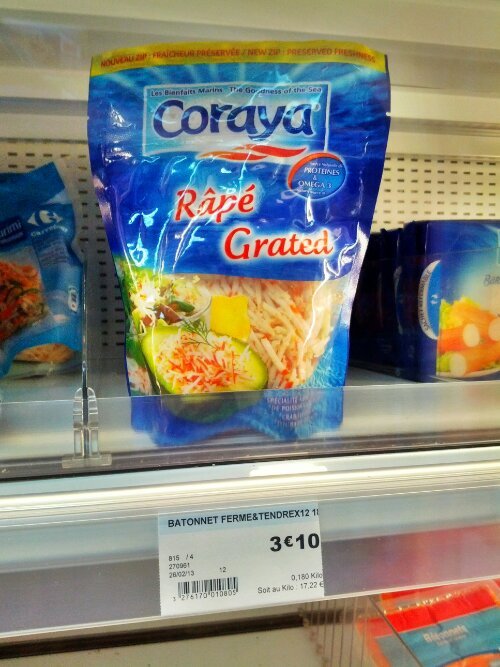 The houses are very pretty and looked after.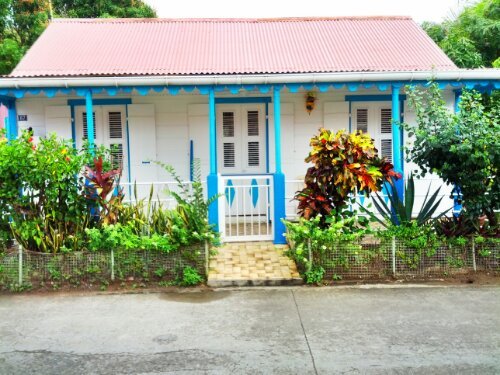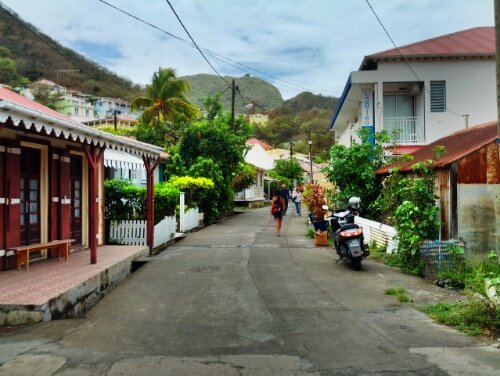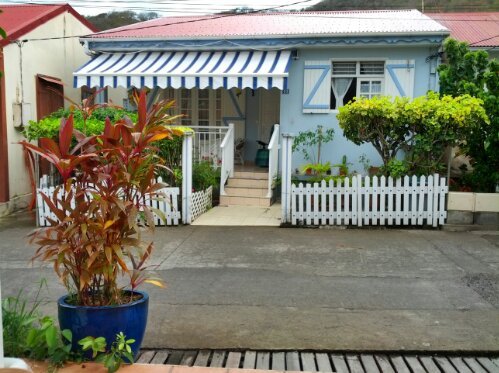 We explored the quieter side of the small island with a walk to a beach on the far side, which was deserted.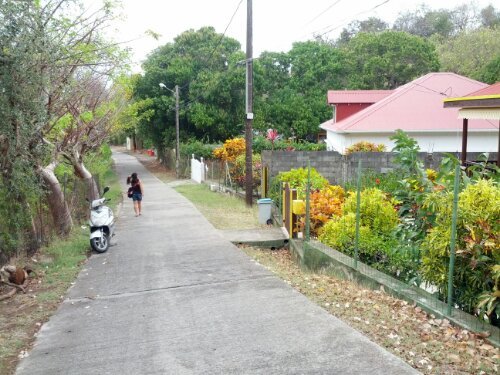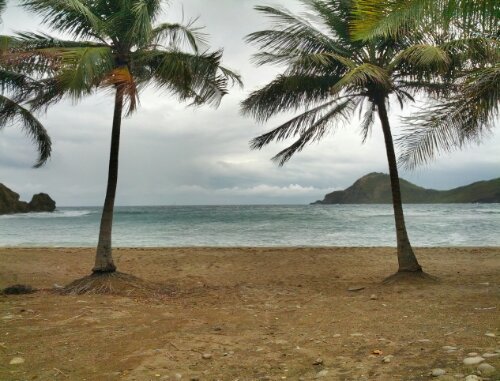 After the walk to the beach we stopped at a small beach front restaurant for lunch. The style of food was more Caribbean than French which was good.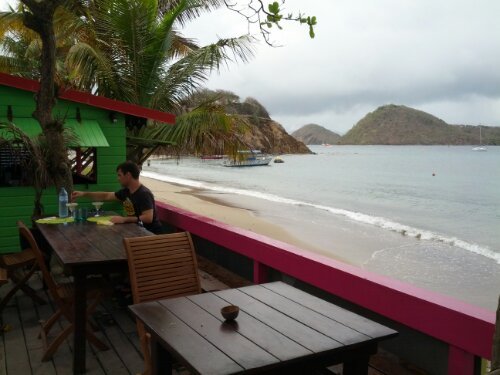 They made a coconut rum punch and it was so laced with rum Sanna couldn't drink it at all (she made the funniest dace when she drank it). It was even too strong for me. They said the locals run is 50% and is a bit strong for off islanders. I watered it down and then it was nice.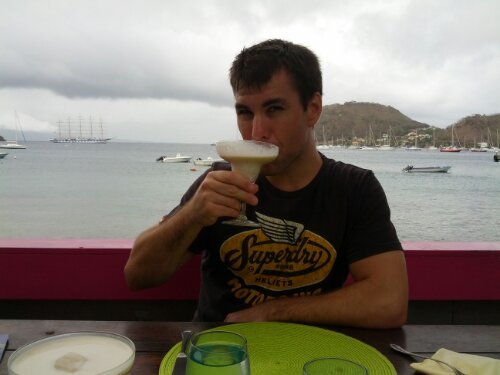 For lunch this is coconut chicken with a banana I think mild curry sauce and rice.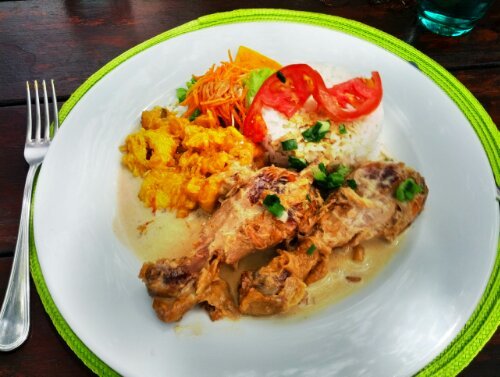 Sanna had Caribbean salad which had prawns and fish in it. They both tasted great.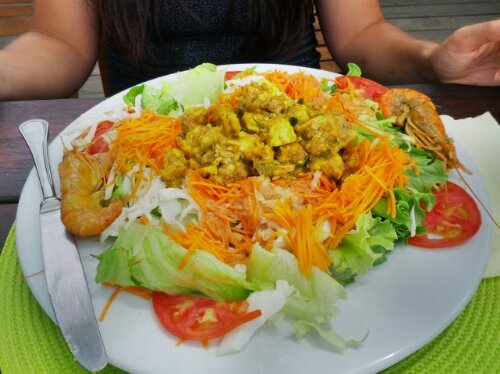 On the way back we walked past the recycling plant, these crushed bottles and cans looked cool I though, the photos sent very sharp though.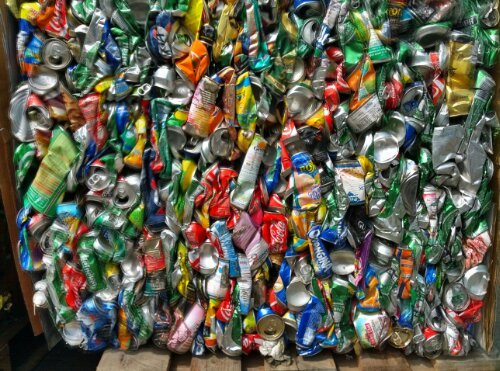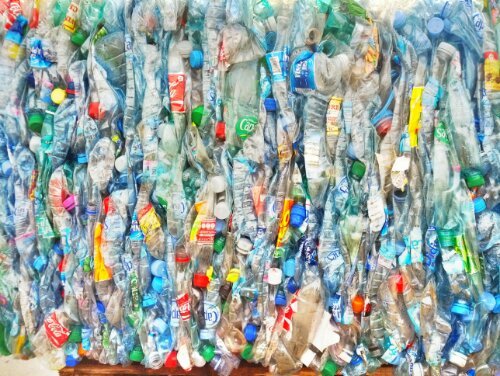 Tonight just as we were leaving port I spotted this big traditional clipper boat sailing out to sea.