In the evening there was a small sailaway party on deck with some gourmet foods, parma ham from Italy, caviar etc. Danny the guitar player was walking around playing relaxing tunes also.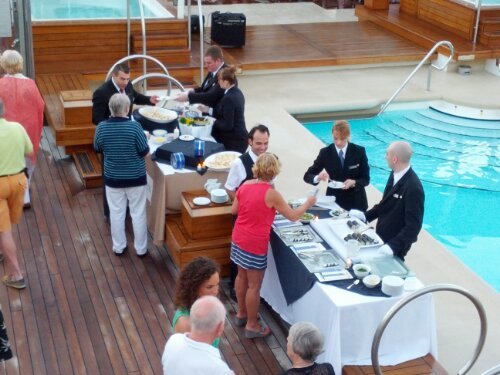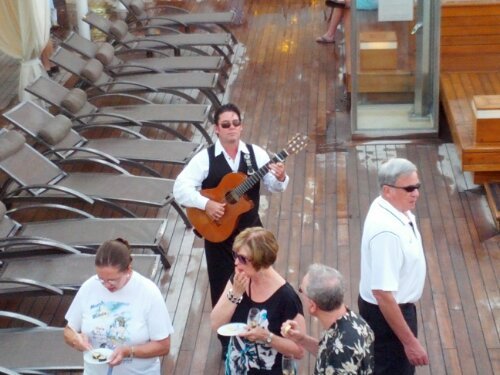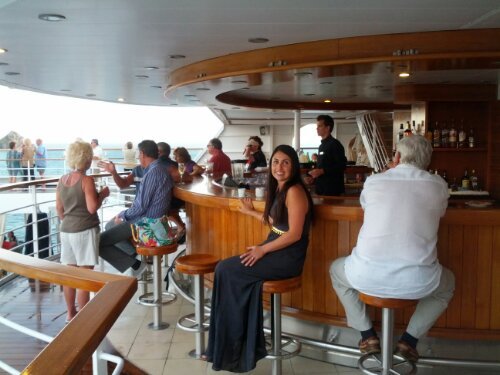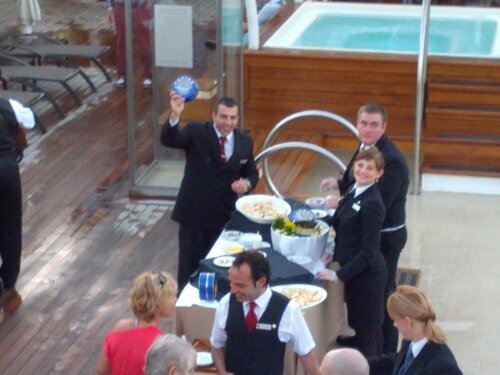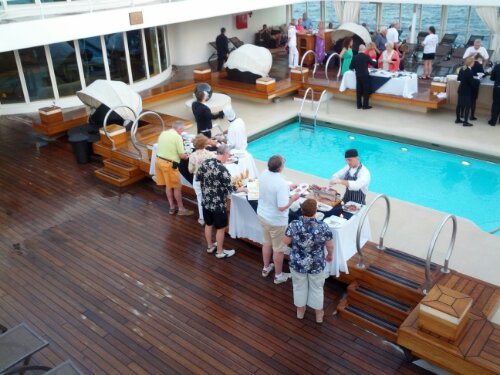 Tonights evening the staff of the ship asked to do something for our honeymoon. The restaurant manager asked what our favourite food was and cooked it just for us.
They asked us to goto the spa section at the back and top of the ship which is a private area. They laid a table just for 2 looking out the rear of the ship.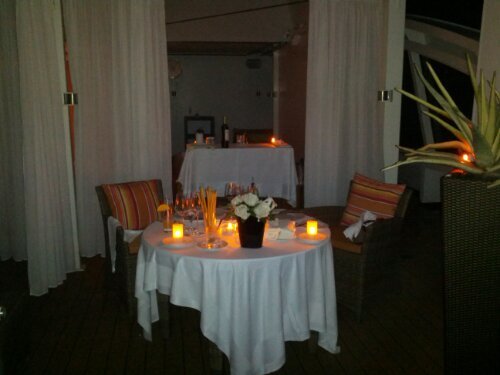 They made a bubble bath with flower petals in it and a rest bed.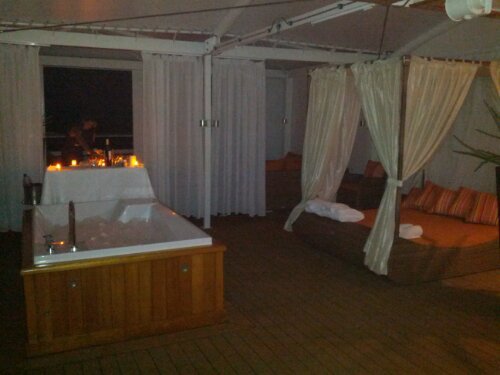 And there was a balcony to overlook the rear of the ship and to watch the stars.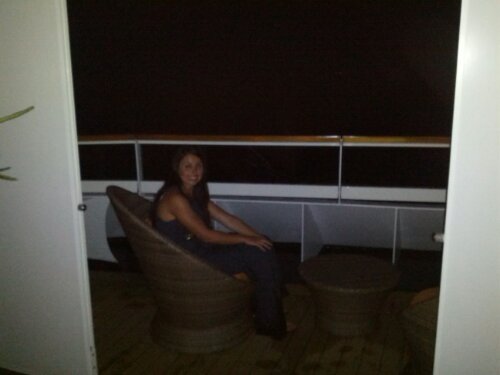 We had a bubble bath between the starter and the main which made my bad tummy feel better.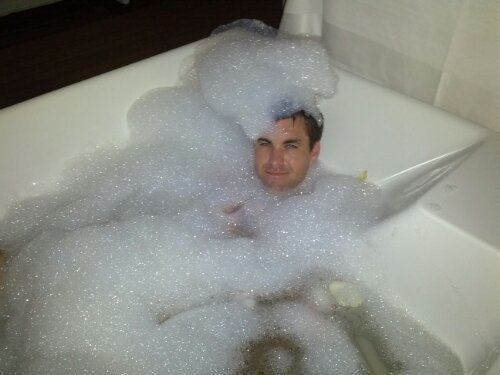 The dessert we asked for was a chocolate ganache pudding with vanilla ice cream, our favourite.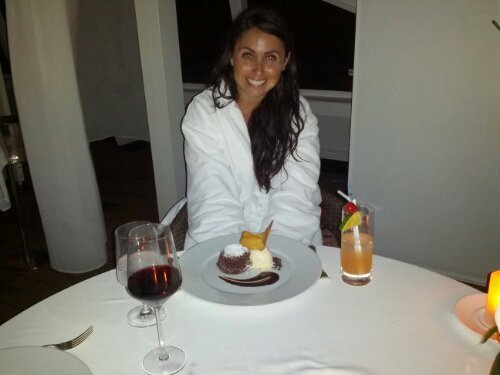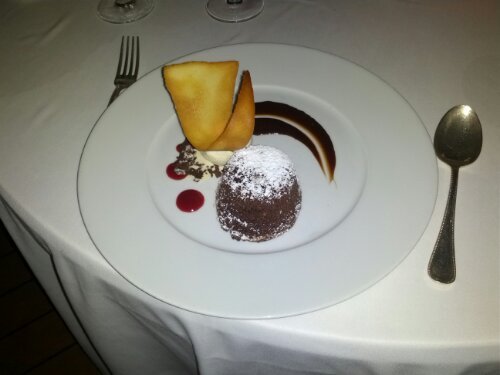 After dinner Sanna was a bit drunk from red wine and did a drunken chicken impression and then fell asleep.