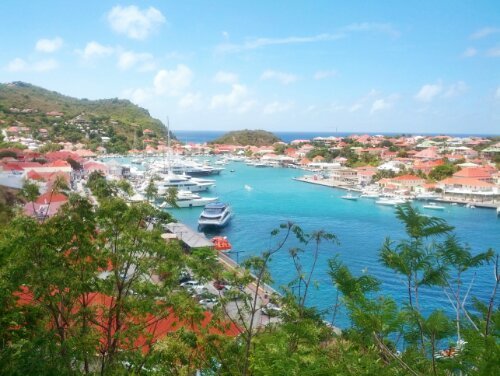 We are at our 2nd to last stop on our cruise now and it is the very beautiful and very rich island of St Barts.
This is again a small island 7km by 4km in size and is the most expensive island in the Caribbean. Hotel rooms here start at several hundred Euro's a night (as this is a French owned island) up to 20,000 a night for the top end.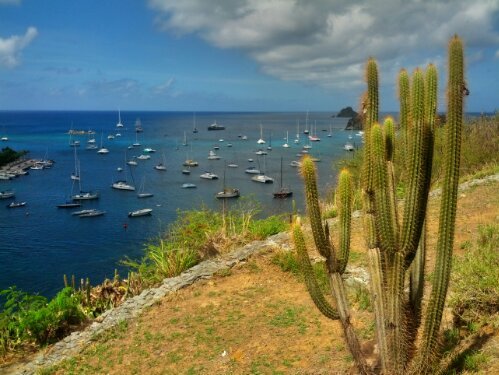 It is the favourite short holiday destination for all the rich and famous with designer brands of clothes and other luxury items at every corner.
The cheapest smallest house on the island is about 2 million euros to buy. Even a coffee in a hotel is around 8 euros!
Everything is priced so high to keep it exclusive you cannot even stay 1 night on the island without a fair amount of money.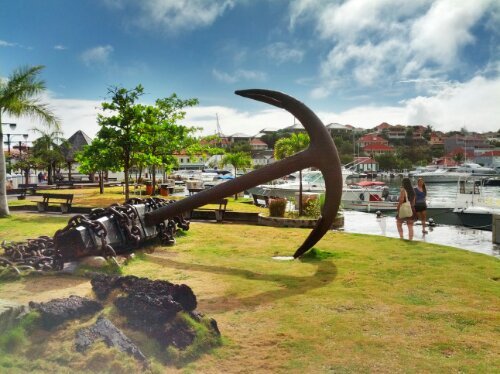 The water is so blue and the bays are so beautiful.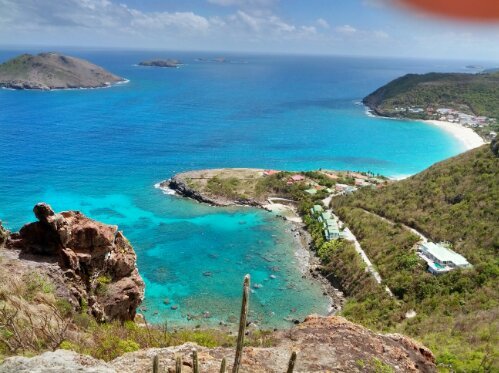 We took a minibus tour of the island. The air con broke down and there was no windows, we all felt so uncomfortable and I felt sick from the heat.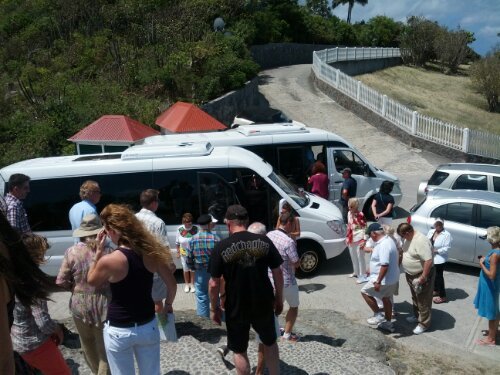 We had a free tour and lunch included. This is where we had lunch and the views from the pool were good.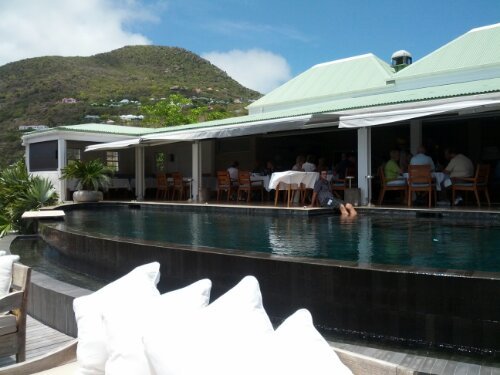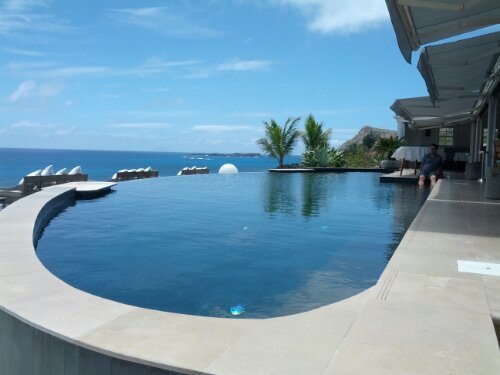 How about this for a big bottle of rose wine.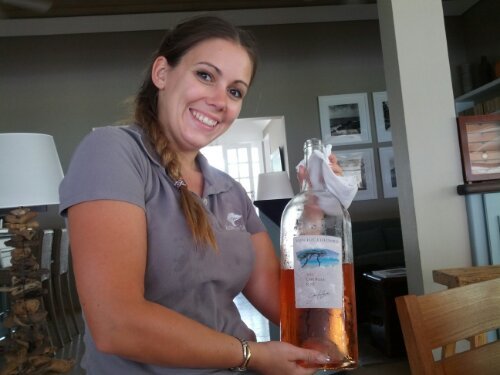 We were hot!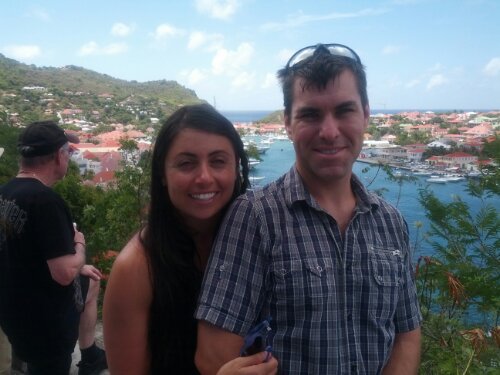 I didn't take any photos of the big name designer shops but there were every brand you could thing of. Nothing as low as Nike or sports brands allowed and not 1 fast food place on the island just restaurants only.