A short day it felt today. We are out of the amazon and at sea. The waves are bigger now, the ship is rocking side to side back and forth, the occasional bang of the biggest waves on the side of the ship followed by the vibrations.
It's either all that were not used to or we've been hit by germs from the dirtyness of Brazil, but we are both not feeling very well. Some soar throats, sicky stomachs and generally really tired. Sanna is worse than me currently.
Exciting news though, we had an invitation to have dinner with the captain as the honeymoon couple! What a honor, terrible though we had to decline as we just didn't feel up to it, a real shame.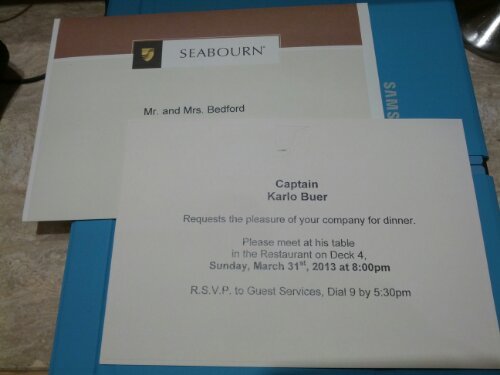 It's Easter, if you didn't know it still happens at sea and there were large chocolate bunnies everywhere and the the staff had hidden hundreds of chocolate eggs all over the ships common areas to find.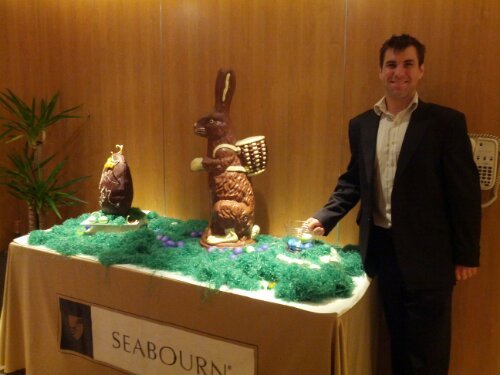 Its been raining a LOT, it is the wet season here in the tropics. The outside pool area looked very wet by nighttime.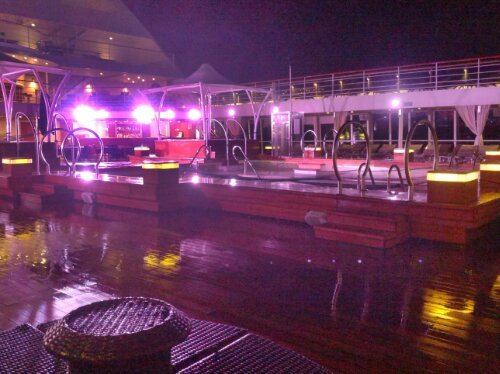 We came back to the cabin to find another animal in the bathroom, a rabbit! Tonight is a rocky night at sea and then tomorrow Devils island.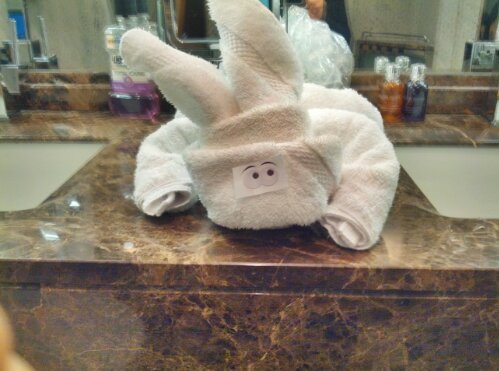 In preparation we are watching the film Papillion about one mans repeated escape from Devils island.