This year for the Sydney to Gong ride of 85km it was meant to be me Sanna and Brendon. Sanna had to pull out the night before because of troubles at the store so it was just Brendon and I. Here are are some photos. The temperate today was in the low 30's so it was pretty hard going, especially when in direct sun light.
At the start line, 1000's of riders ready to go.
Very camp pose Brendon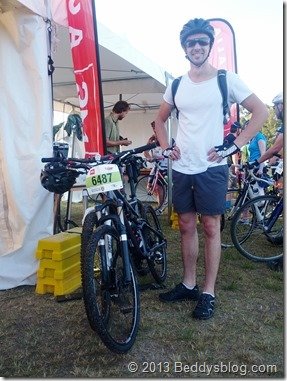 Me looking for the start line
The one third point where we snacked on choc chip muffins and a cup of tea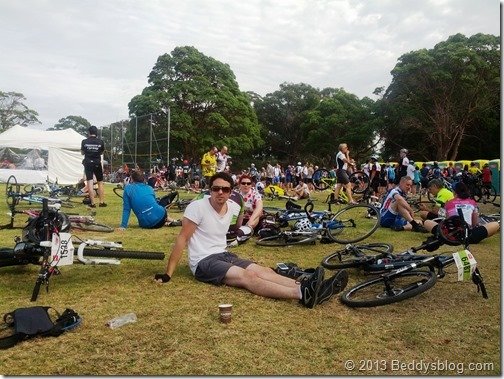 Over the finish line, we did it in 4 hours flat. I think last year I pushed my hardest and didn't take any breaks to get about 3 hours.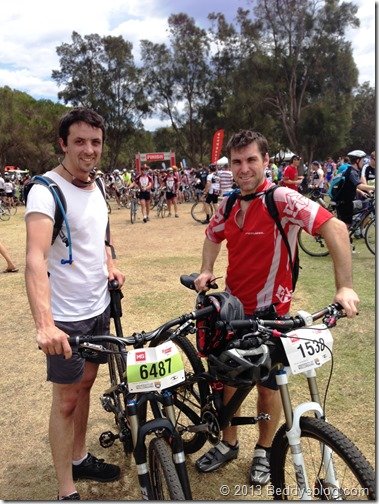 After the end we went to Maccas for some fooooooooooooood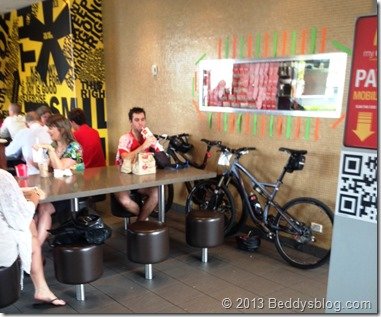 I burnt the following Kilojoules and at Maccas I ate and drank around 6000 Kilojoules
Here are the full statistics our our Sydney to Gong 2013 ride: http://runkeeper.com/user/mbedford/activity/265462723?&tripIdBase36=4e1scj