We made Jamie Olivers giant Turkey Wellington, we think it looked like a big pasty. Tasted good, the pastry keeps in all the juices to make it moist.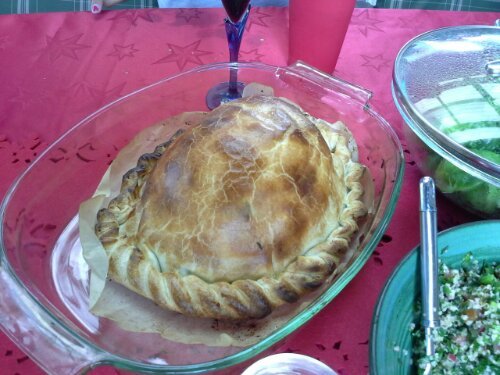 Inside it has cranberry sauce in the middle then turkey breast surrounded by a mix of 4 different mushrooms and then puff pastry from Cousin Jacks.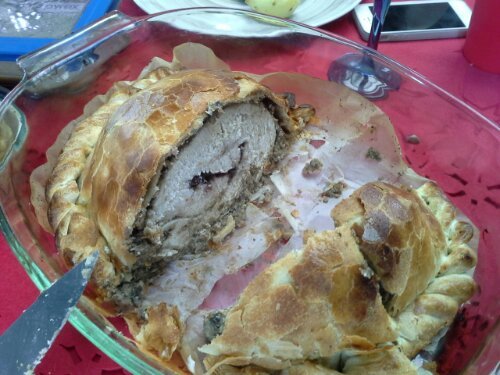 Aussie Christmas lunch.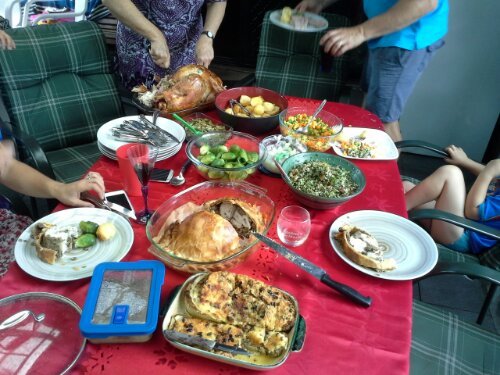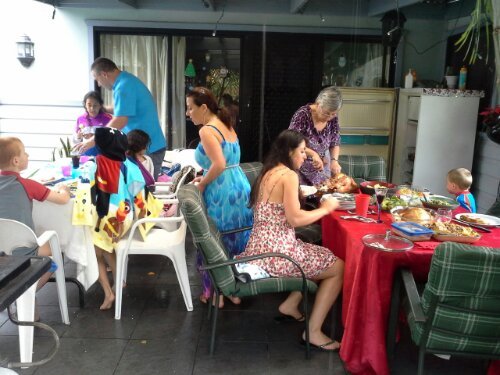 Sanna's mum Helen cutting up the other turkey, yes we had 2 turkeys Christmas day.