So Brendon has finally got around to editing the final 'Lost episode' of our old TVS show 'Supercar Spin'. It definitely brings back a flood of good memories. We all wished we had enough time to continue this. Also he spent many hours trawling through all the old footage to make a 4 part Bloopers reel, this really made us laugh. This is what Brendon had to say on FaceBook about the Bloopers: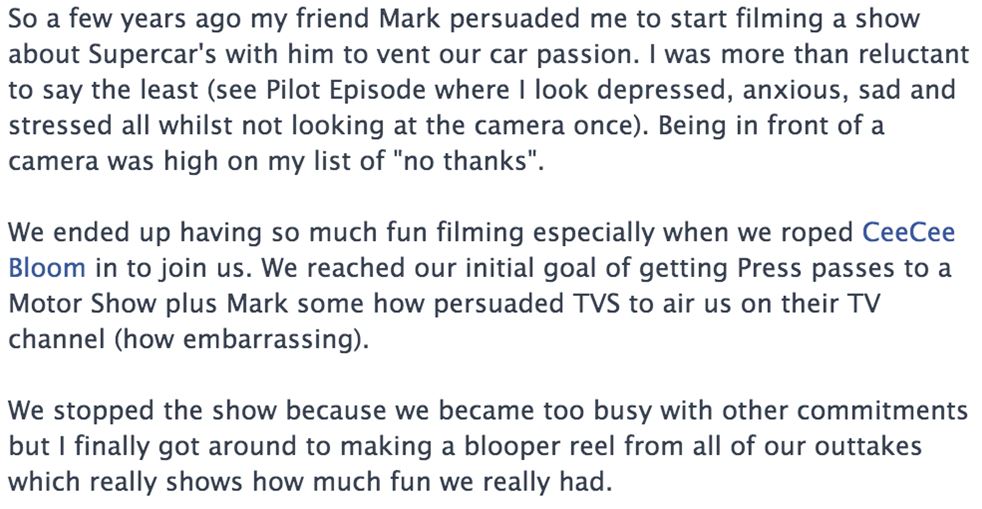 Supercar Spin February 2012 (The Lost Episode) – Boxster, Audi RS4-TRS Plus
The bloopers are definitely the funniest, all 4 parts are below.
Bloopers – Part 1 – Supercar Spin
Bloopers – Part 2 – Supercar Spin
Bloopers – Part 3 – Supercar Spin
Bloopers – Part 4 – Supercar Spin