It's race time for Ian and I, we trained well this time, long distance weekend training and I ride to work 30km's each day.
The race is in Canberra and its 100km hence its called the Capital Punishment 100km enduro.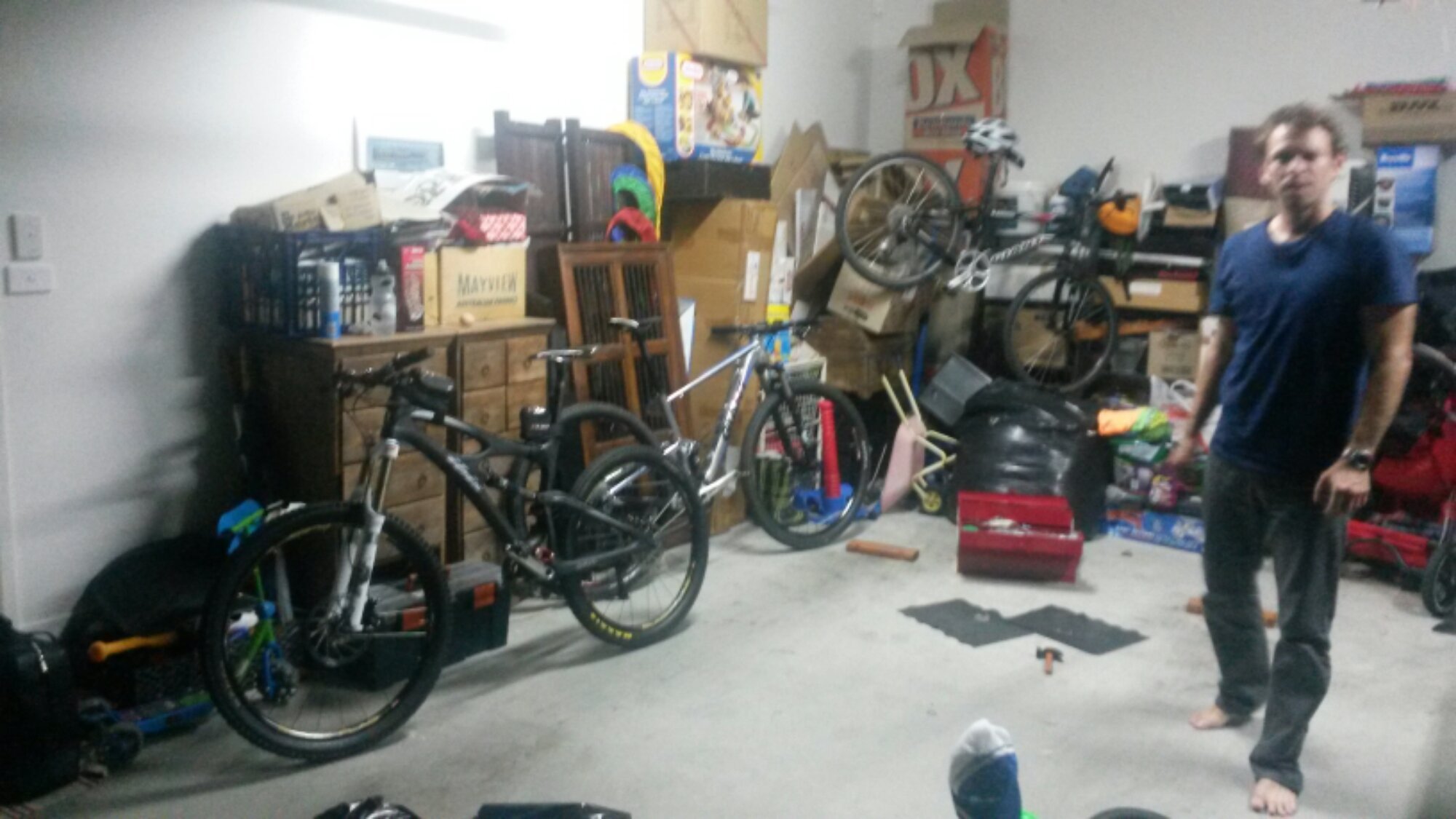 Arrived at Akhils house in Canberra and tuning the bikes.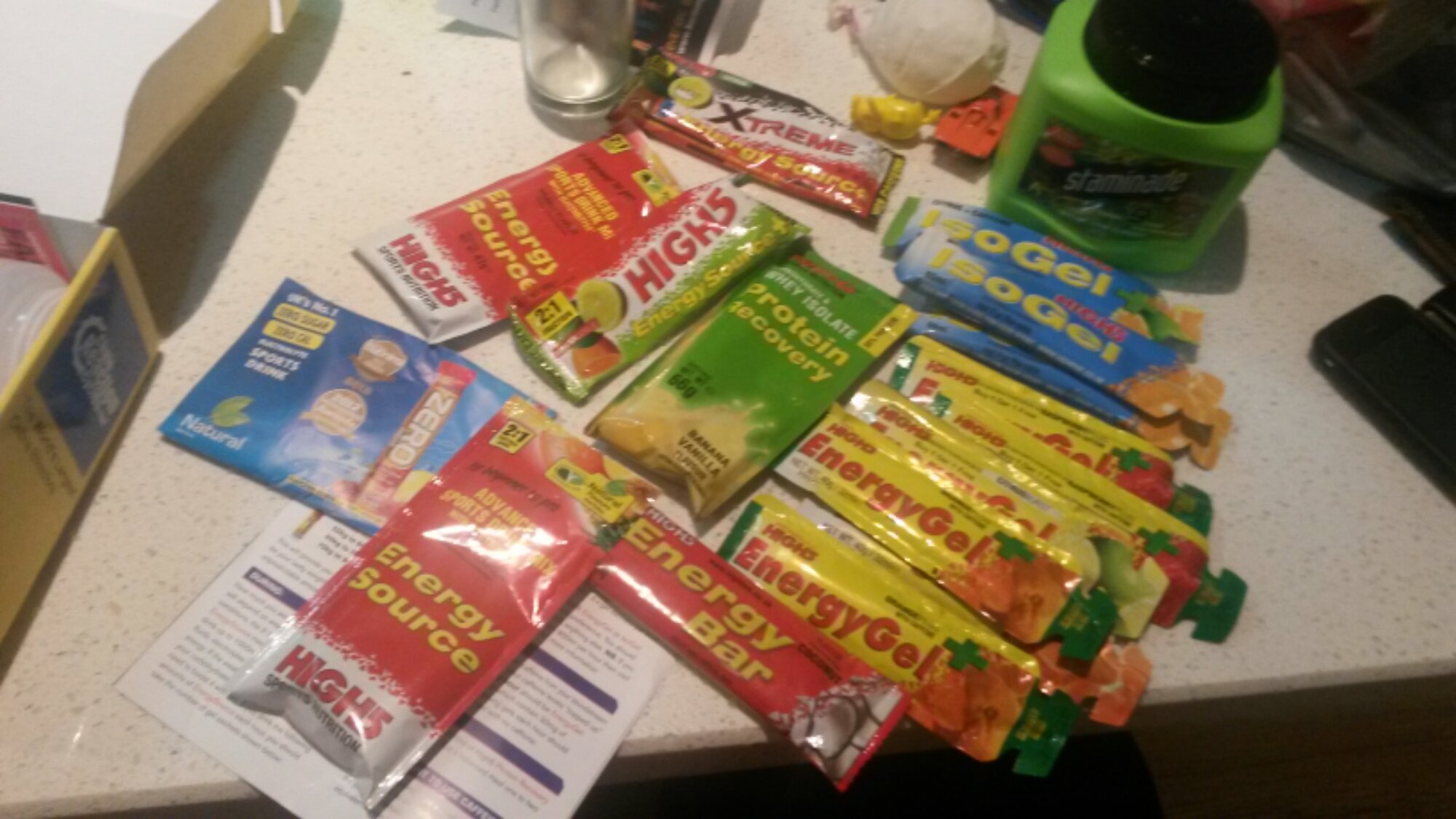 My race day diet of various fast absorbing gels and unnatural substances, but they work.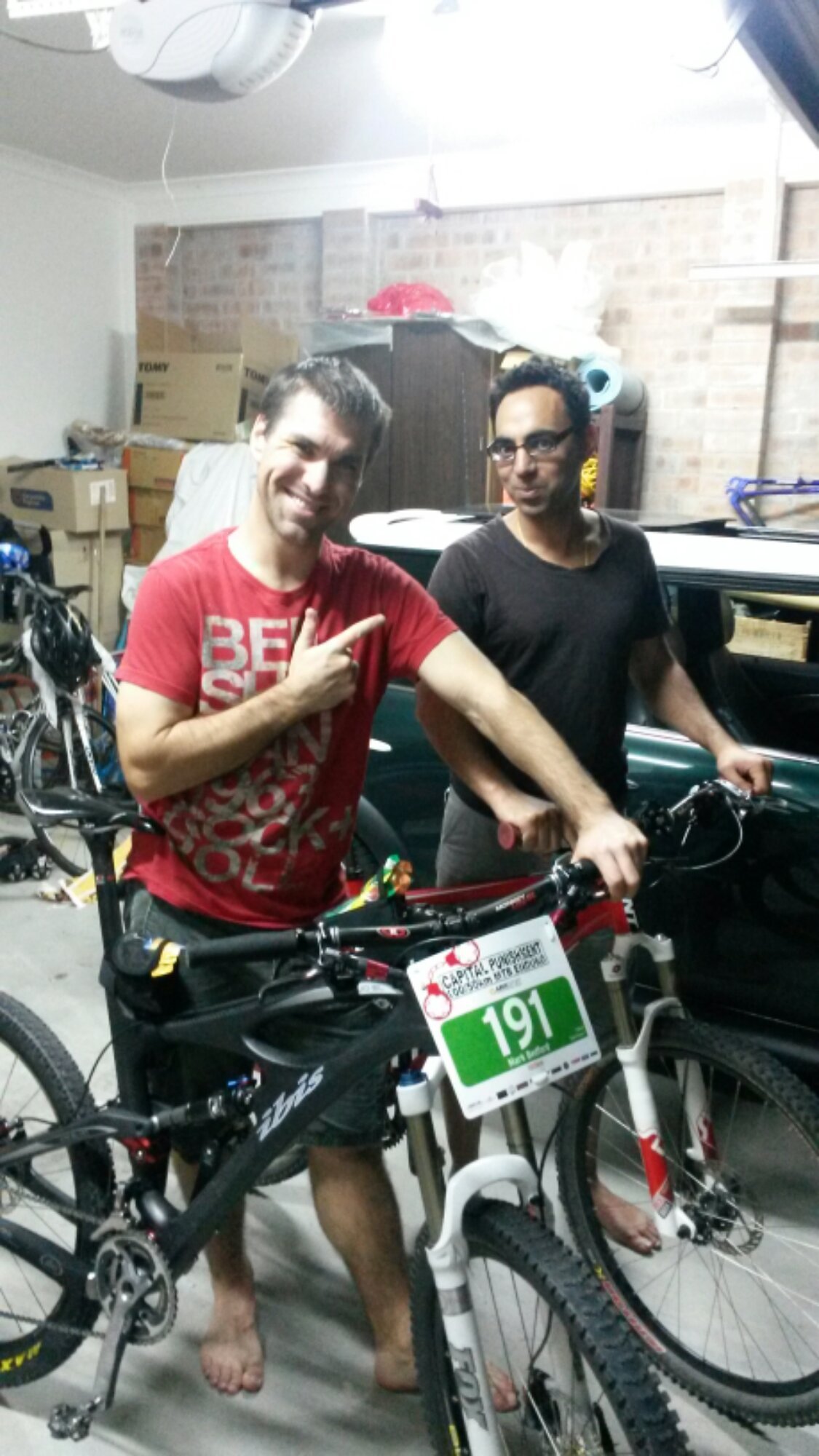 Me and our Canberra host Akhil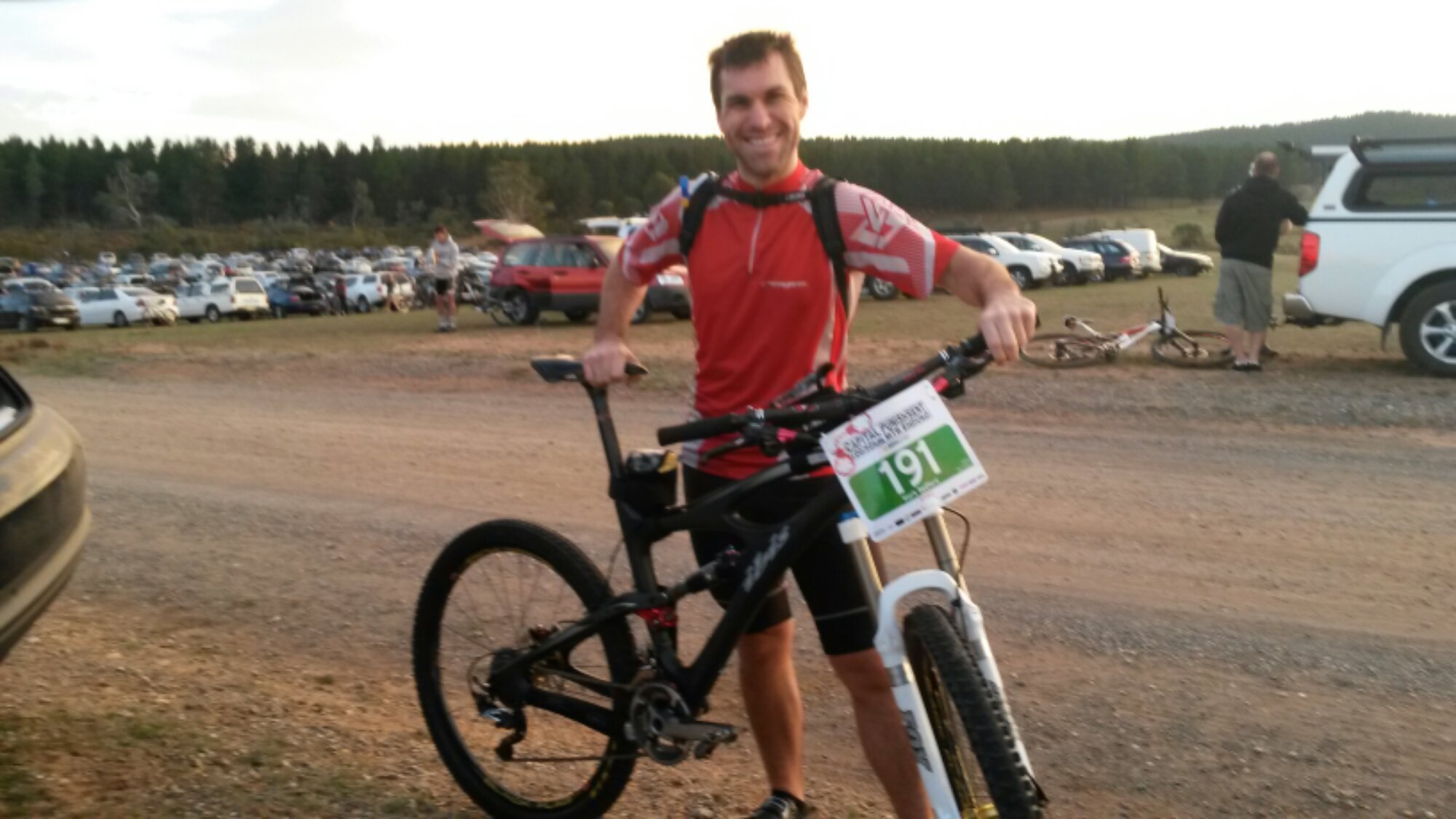 7am and ready to start the race. I've had my usual race day breaky of bananas on toast with honey.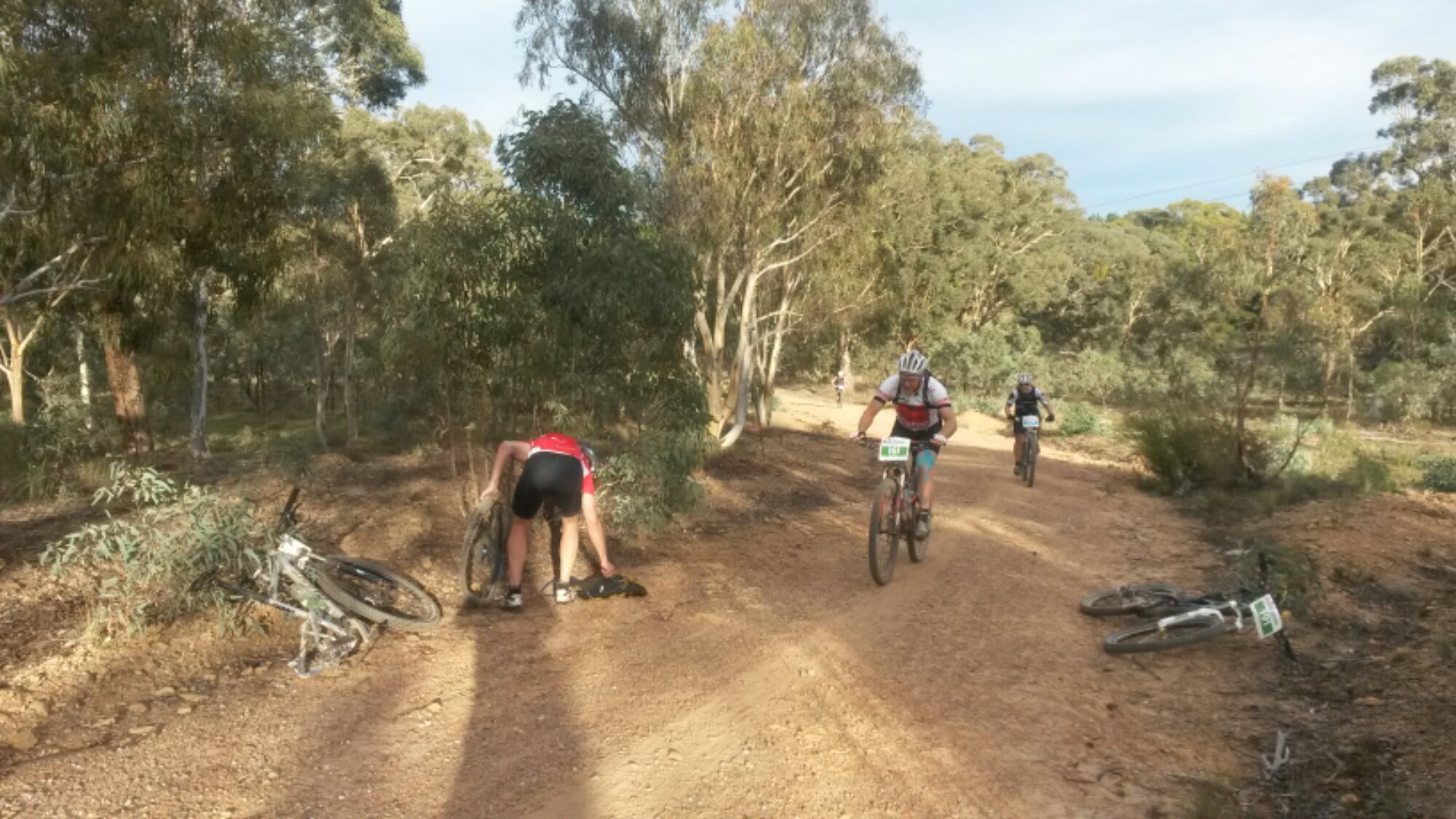 Tragic happenings, Ian's rear tyre blew out! Took 10 minutes to fix.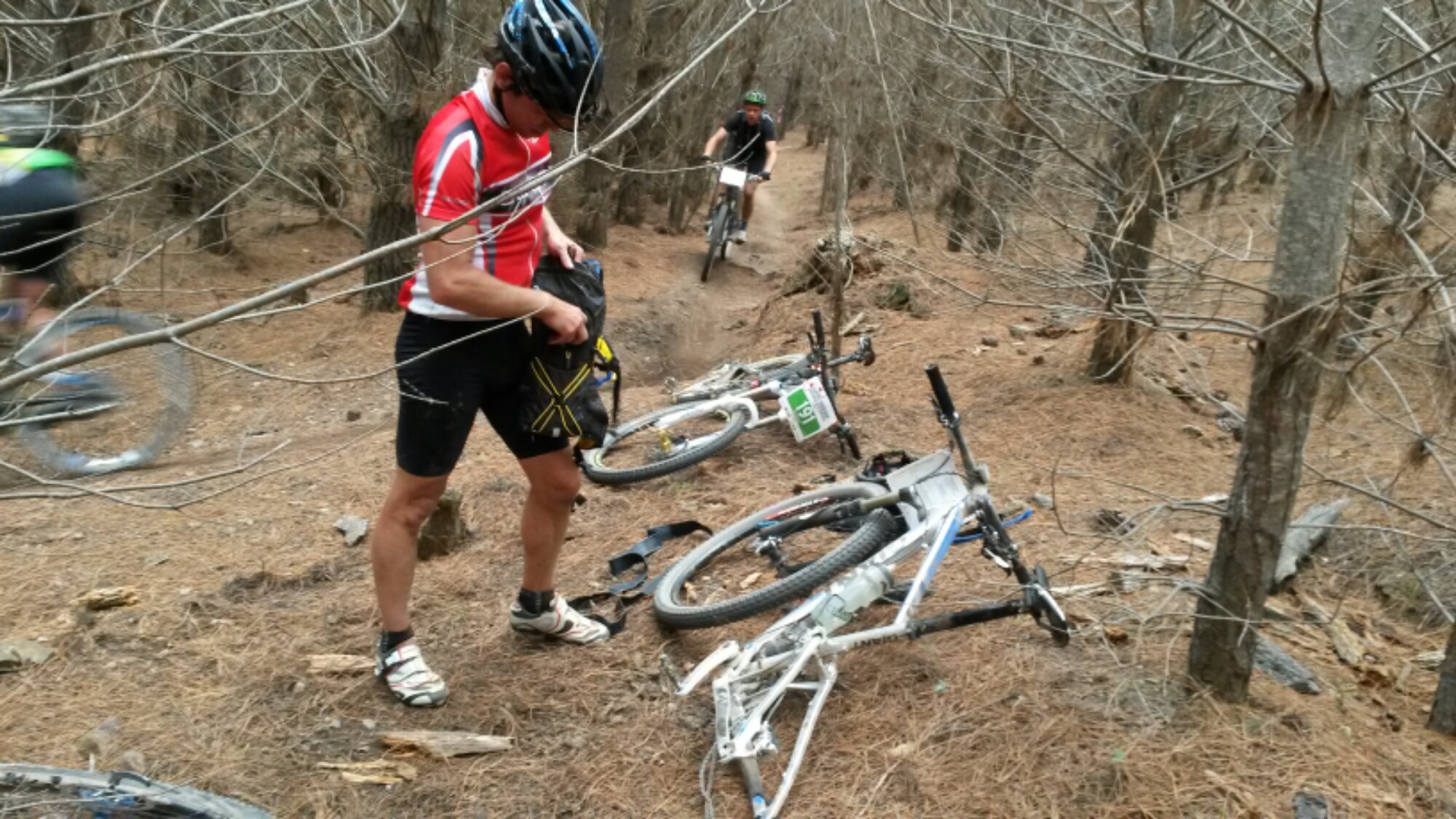 Another rear tyre blowout, such bad luck. We were out of spares, a passing women chucked us a spare tube, saved! This 1 took us just 5 mins to fix.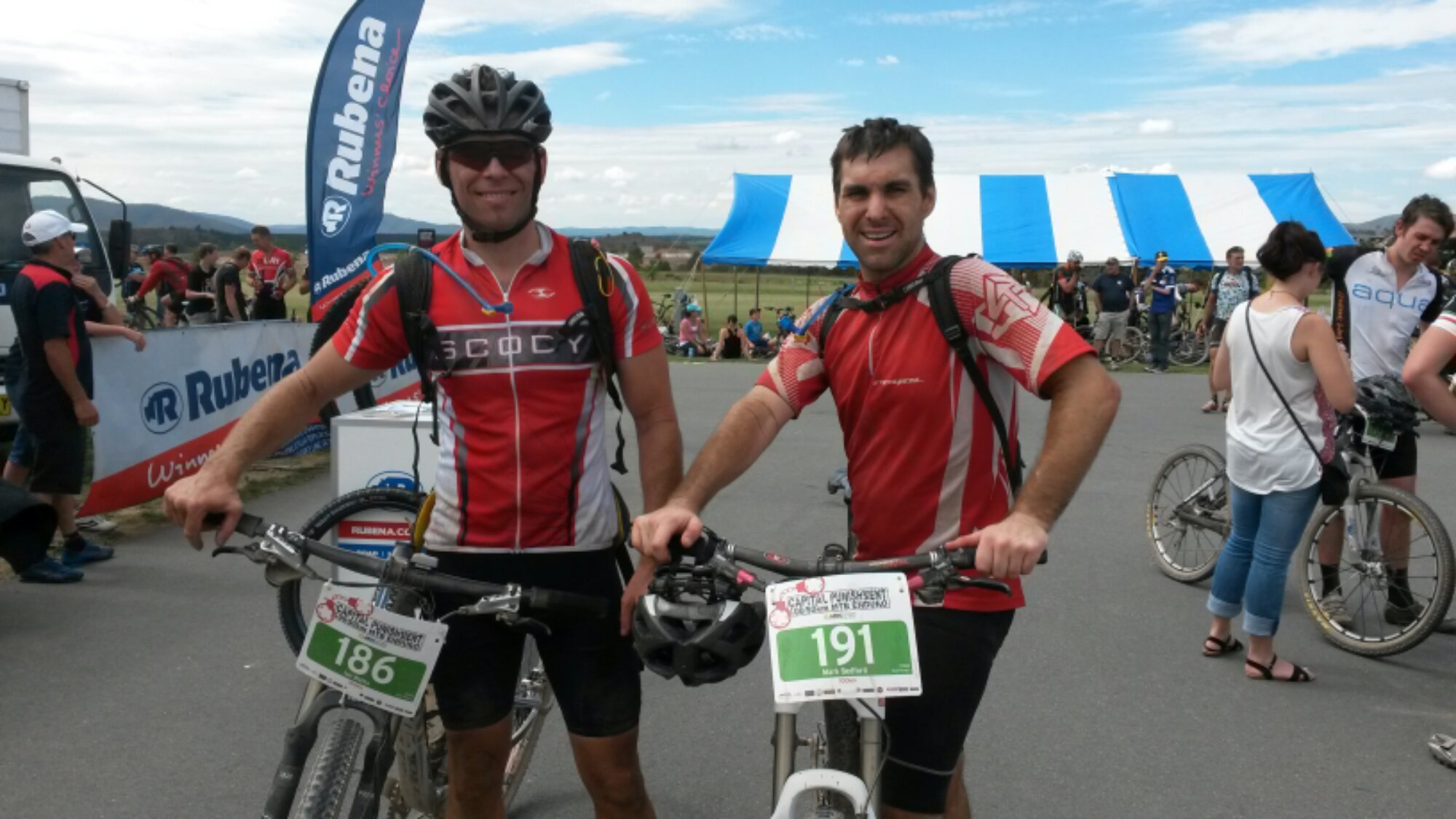 100km's finish! We did it in 4hrs 55min, that includes the untimed section where we cruised slow. Will upload official time when I get it.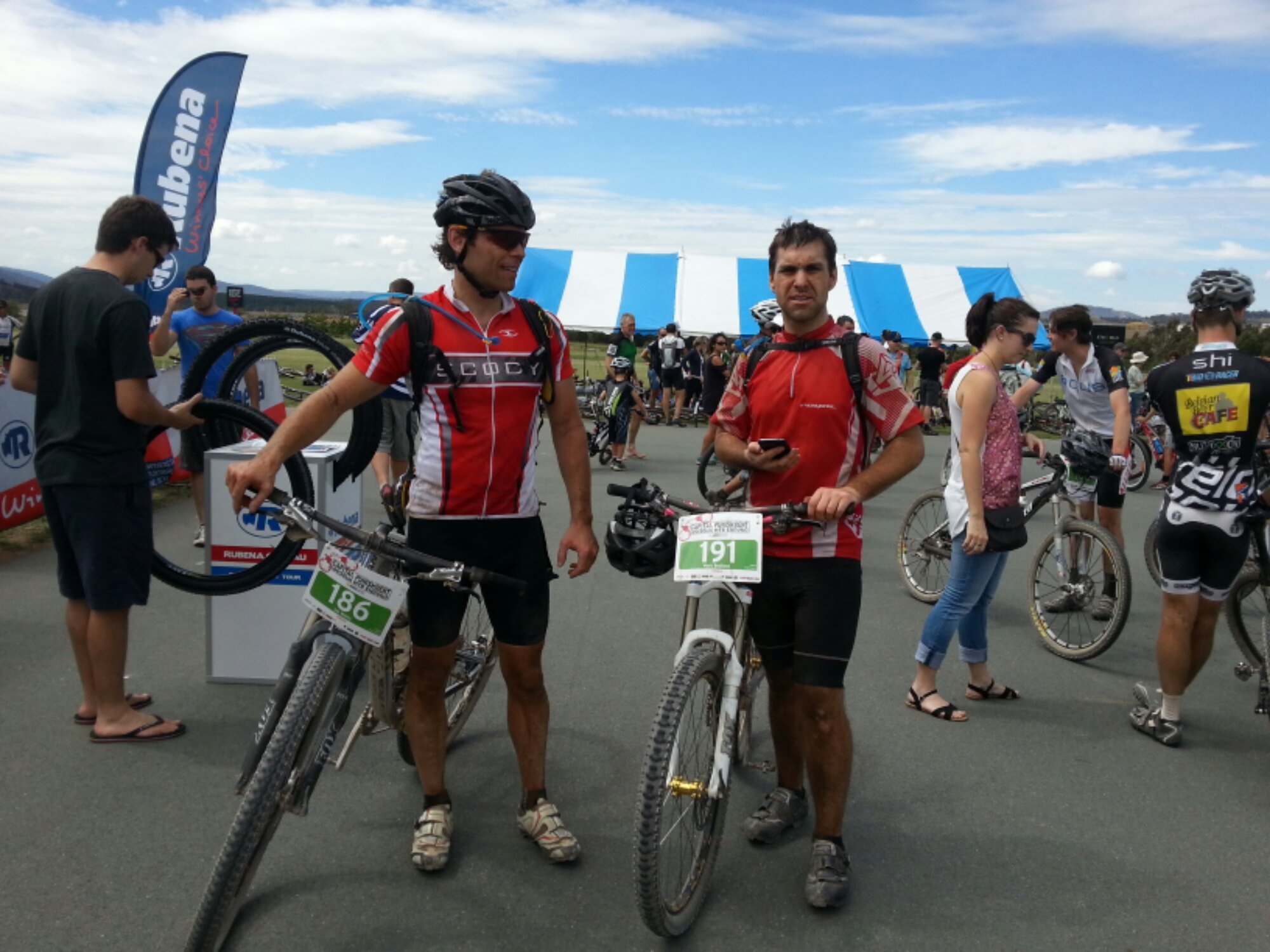 This is my tired face.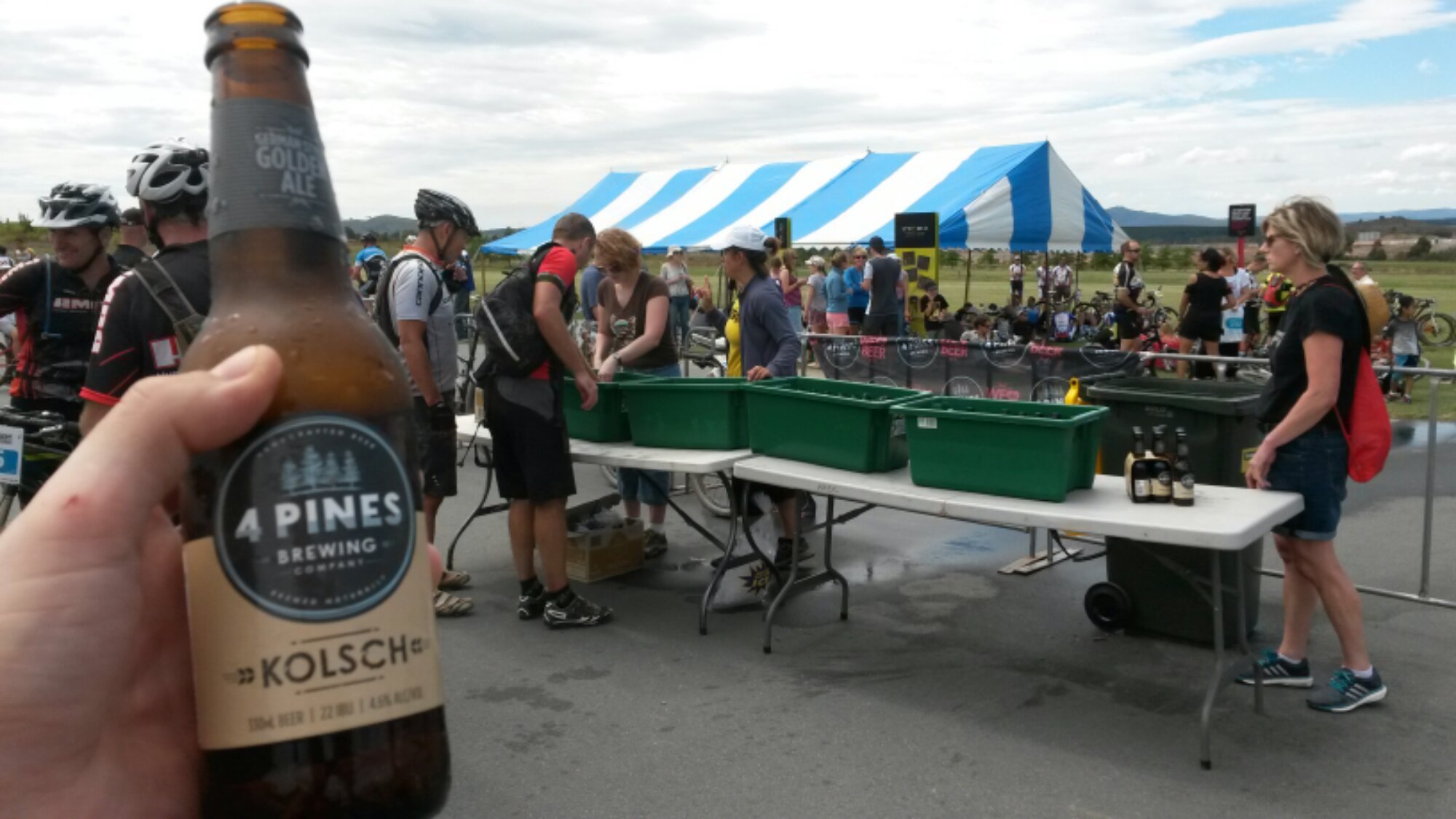 Free beer at the finish, gotta love the relaxed nature of MTB events 🙂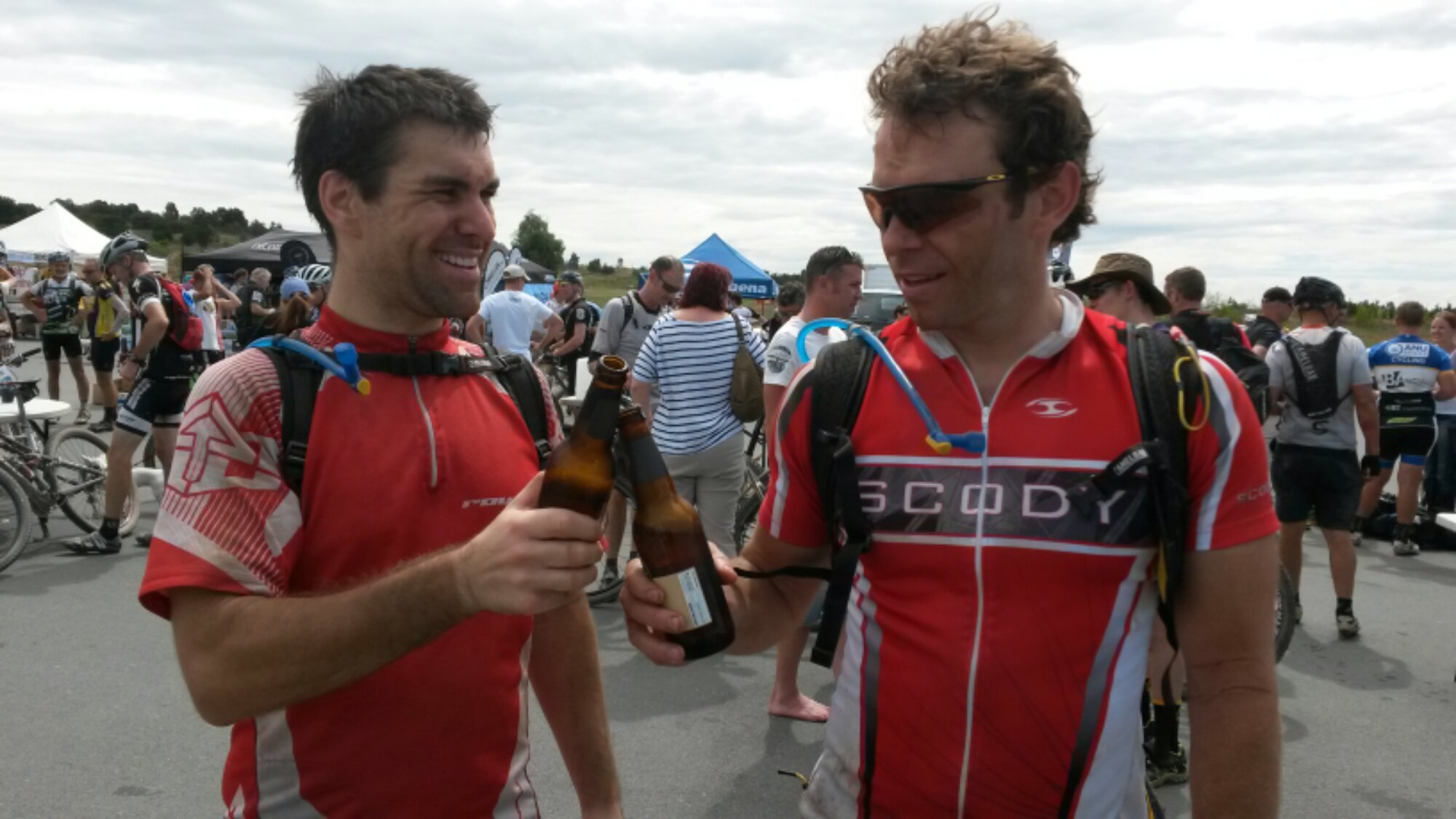 Cheers
Capital Punishment is a great event, fast and flowing single track 80% of the time, not many hills at all and well organised, I would recommend it.