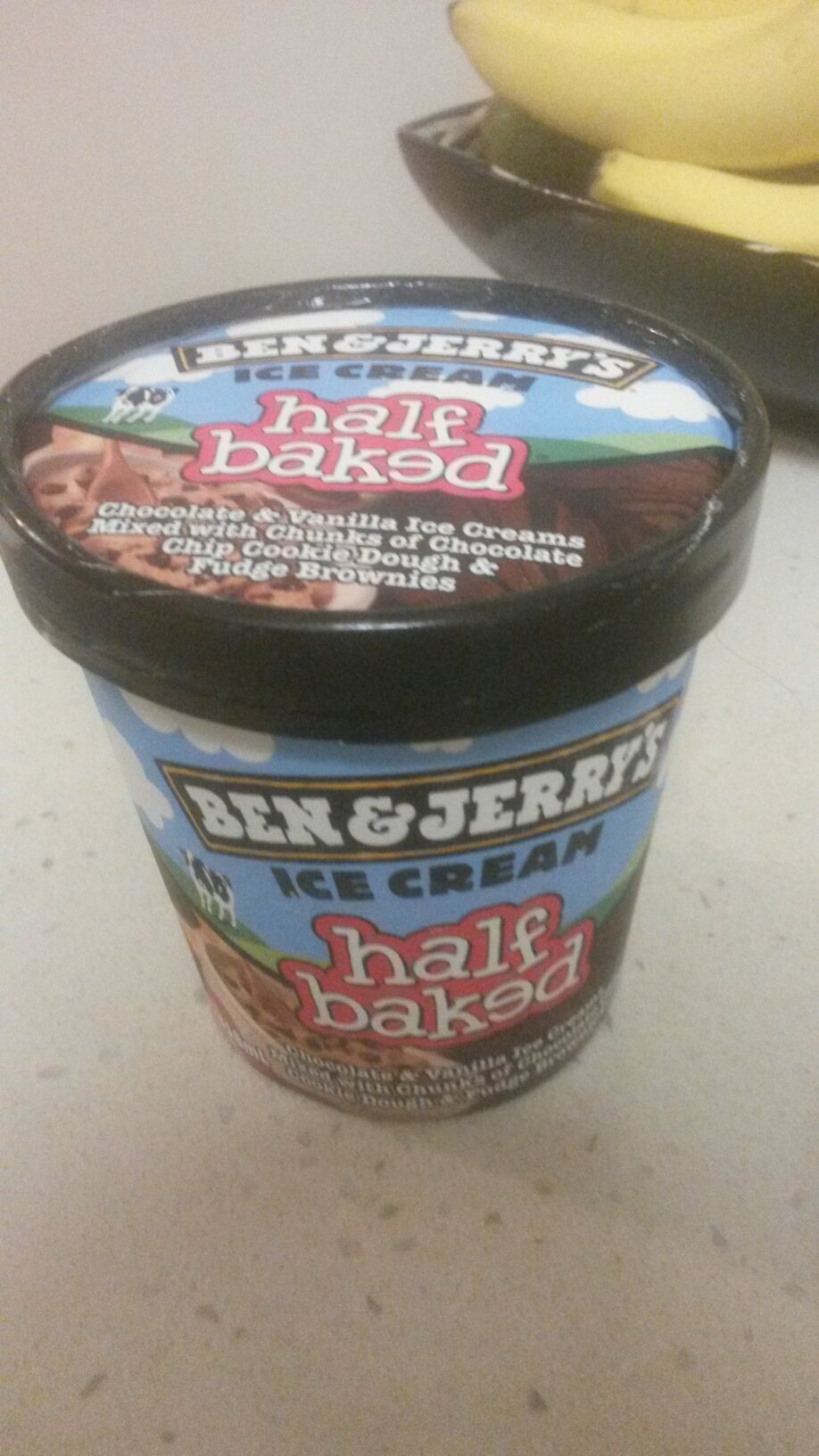 Ok next Ben & Jerrys review, half baked. Its cookie dough and fudge brownies in choc and vanilla ice cream.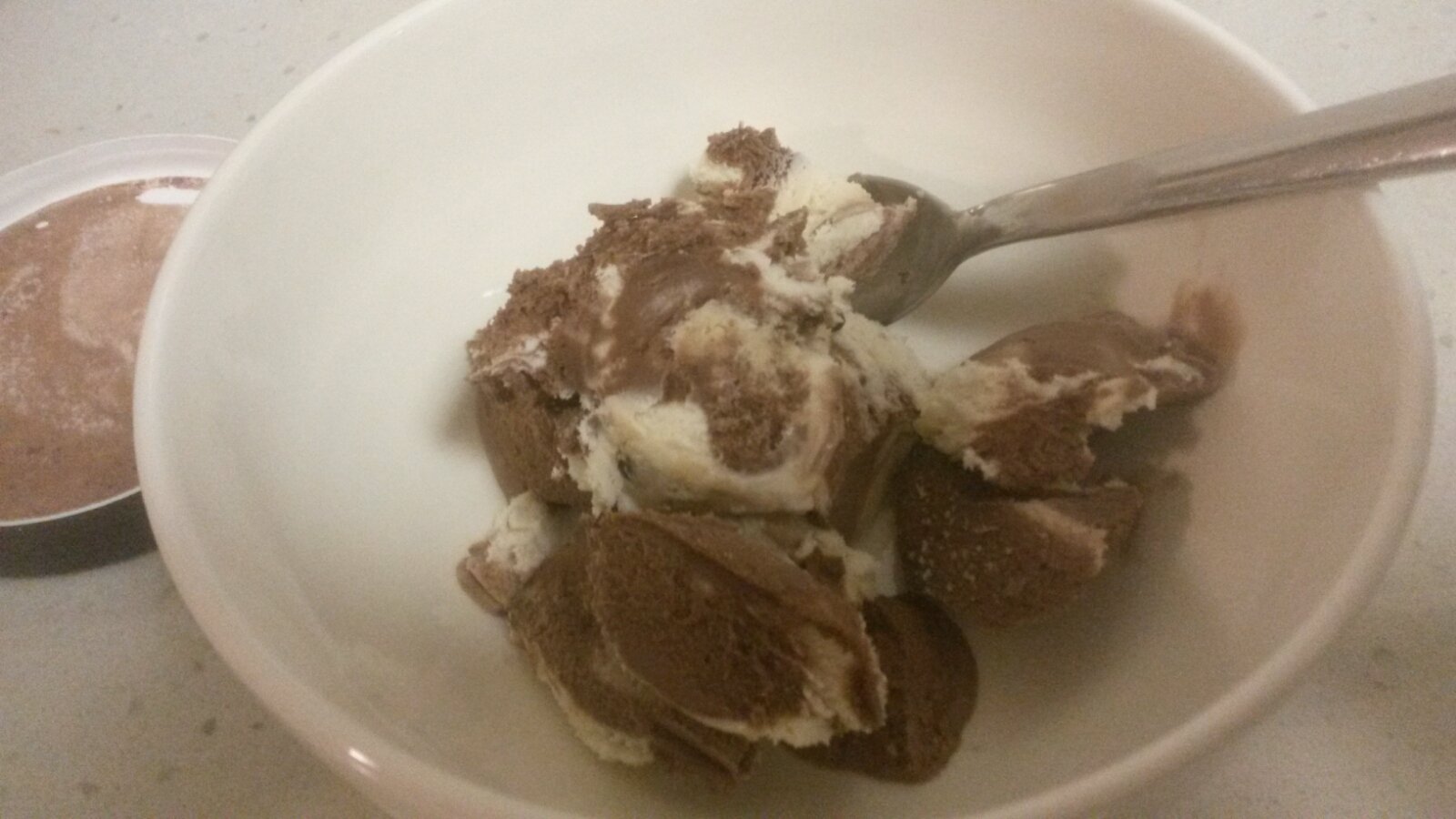 Not as great as other Ben & Jerrys, its good, but not as excellent as usual. It was the standard of a good normal icecream, not the super duper level of normally Ben & Jerrys. Bascally was a mix of good vanilla and chocolate icecreams swired together, the cookie dough/fudge bits were pretty average.
Beddy rating 6 outta 10.