Limited batch time! In honor after Ron Burgundy from the film 'The Anchorman 2' comes a buttetscotch overload. Buttetscotch icecream with swirls of butterscotch and chunky crystalised butterscotch peices.
Apparently butterscotch discovered by the Germans in 1904!
Too sweet for Sanna this one, im the one with the ultimate sweet tooth and I loved it!
For some reason it tasted like it had alcohol in it! I double checked the ingredients but no alcohol.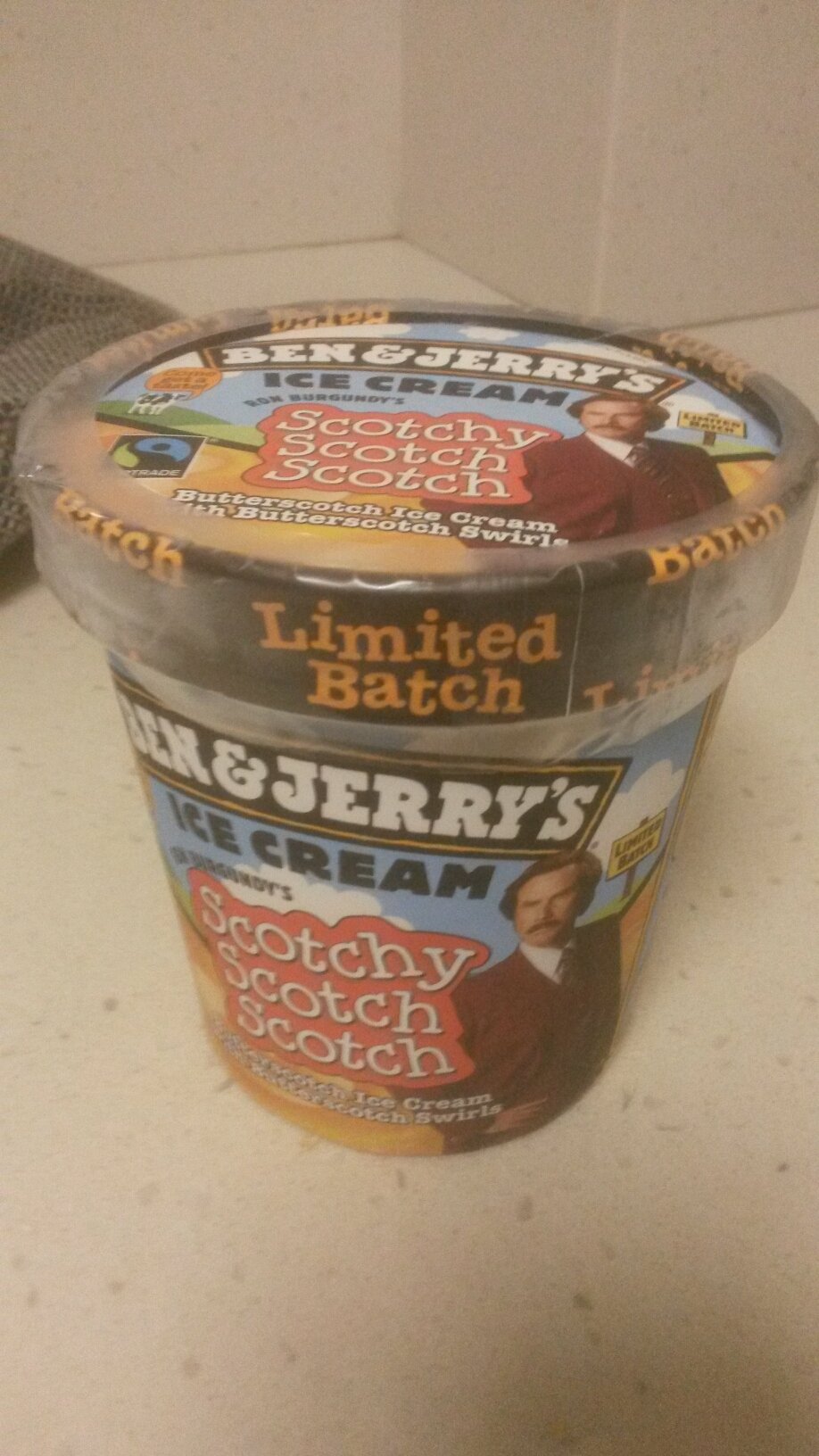 Did I say I love this one. The crystalised butterscotch peices are crunchy and yum!
Beddy rating 9 out of 10! Shame its a limited batch release!