It was my last day working for Vodafone Australia (known as VHA) yesterday. I was there for 7 months as a Infrastructure Architect in a large team of mostly Indians who were outsourced and us Architects designing and managing them. The project was not very well run from a project management perspective but the project was a success from such a large team and how many extra hours everybody put in. We built 2 datacentres for Vodafone's future IT infrastructure to be hosted in, in just 7 months. It was one of the better project teams I've worked in with some real fun characters in there that I will miss working with.
This was my direct team who worked for me, I called them the 'VMware team', Gopal, Me, Sandeep and Kishore.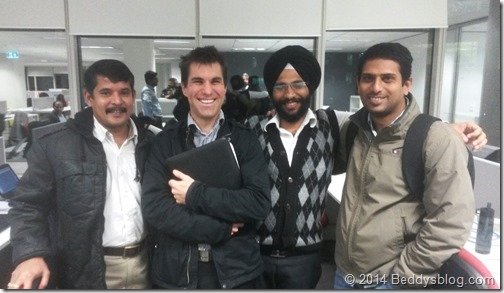 Cheeky funny man Bruce saying he was going to pop the cork and spray the office.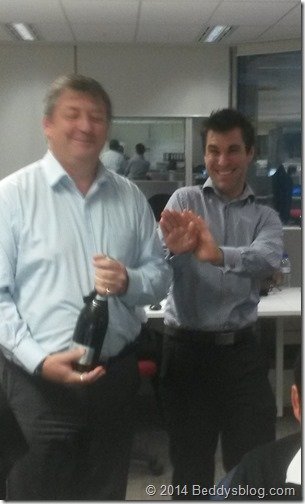 Amar our leader and DCT Program Director (my overall boss) and cheeky Bruce.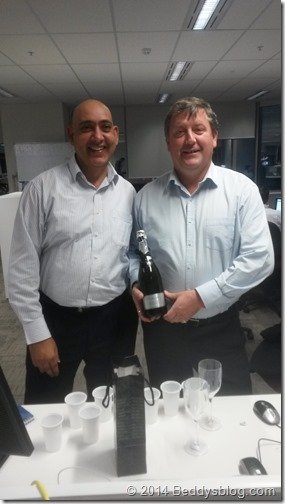 Leaving dinner at 'The Cut' steak restaurant in the Rocks, last week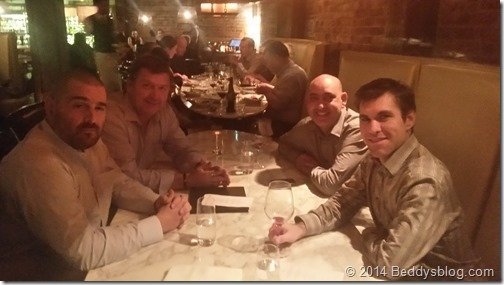 Graham 'The Oracle' leaving drinks at the 'Chelsea bar' 2 weeks ago.