We visited a food court area in one of the department stores of the city. We found one part that were making this very popular food, it was a cross between a curry puff and a donut.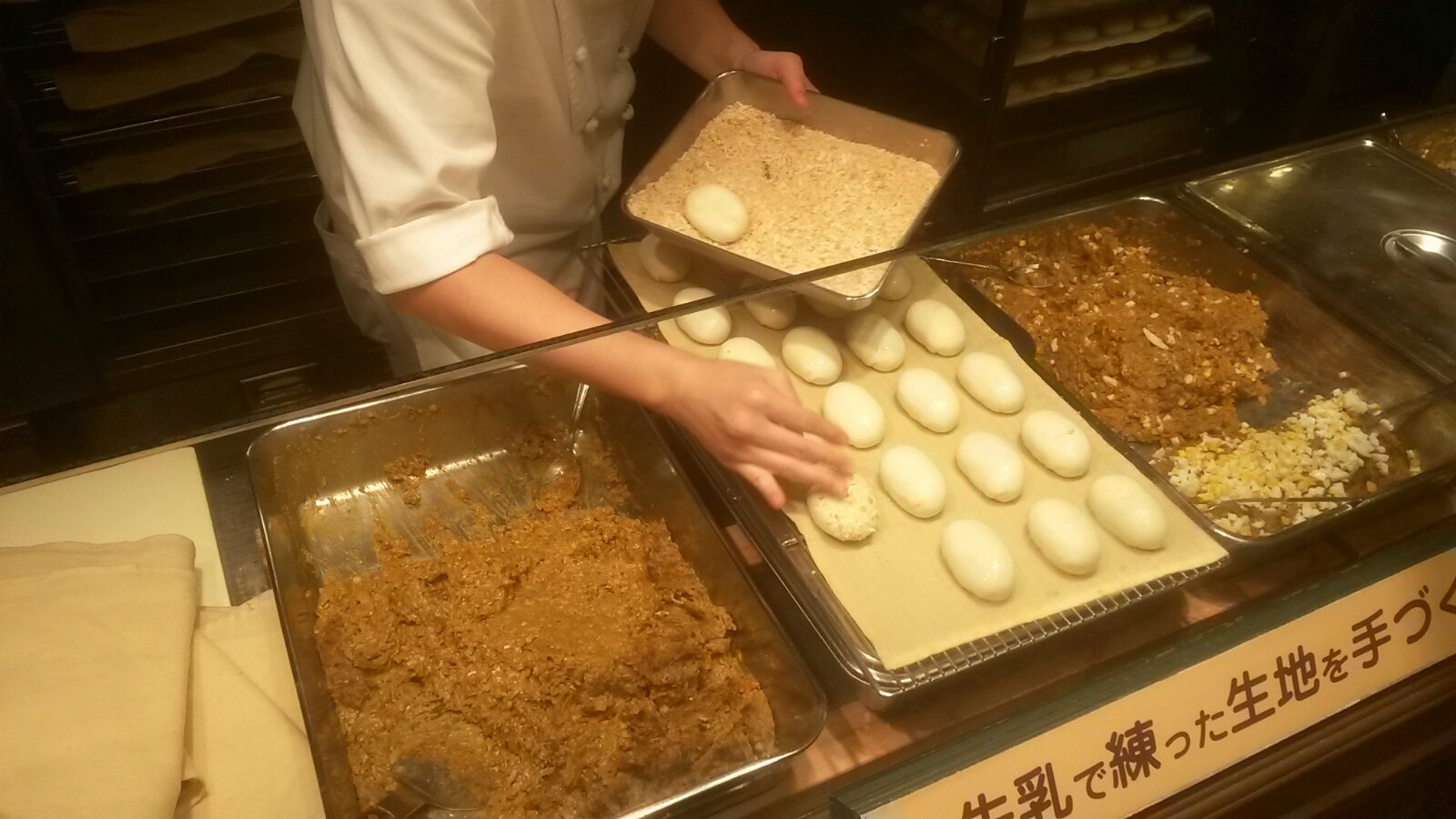 The chefs (all looking like surgeons) had prooved dough and would place the filling inside and wrap them up into a ball.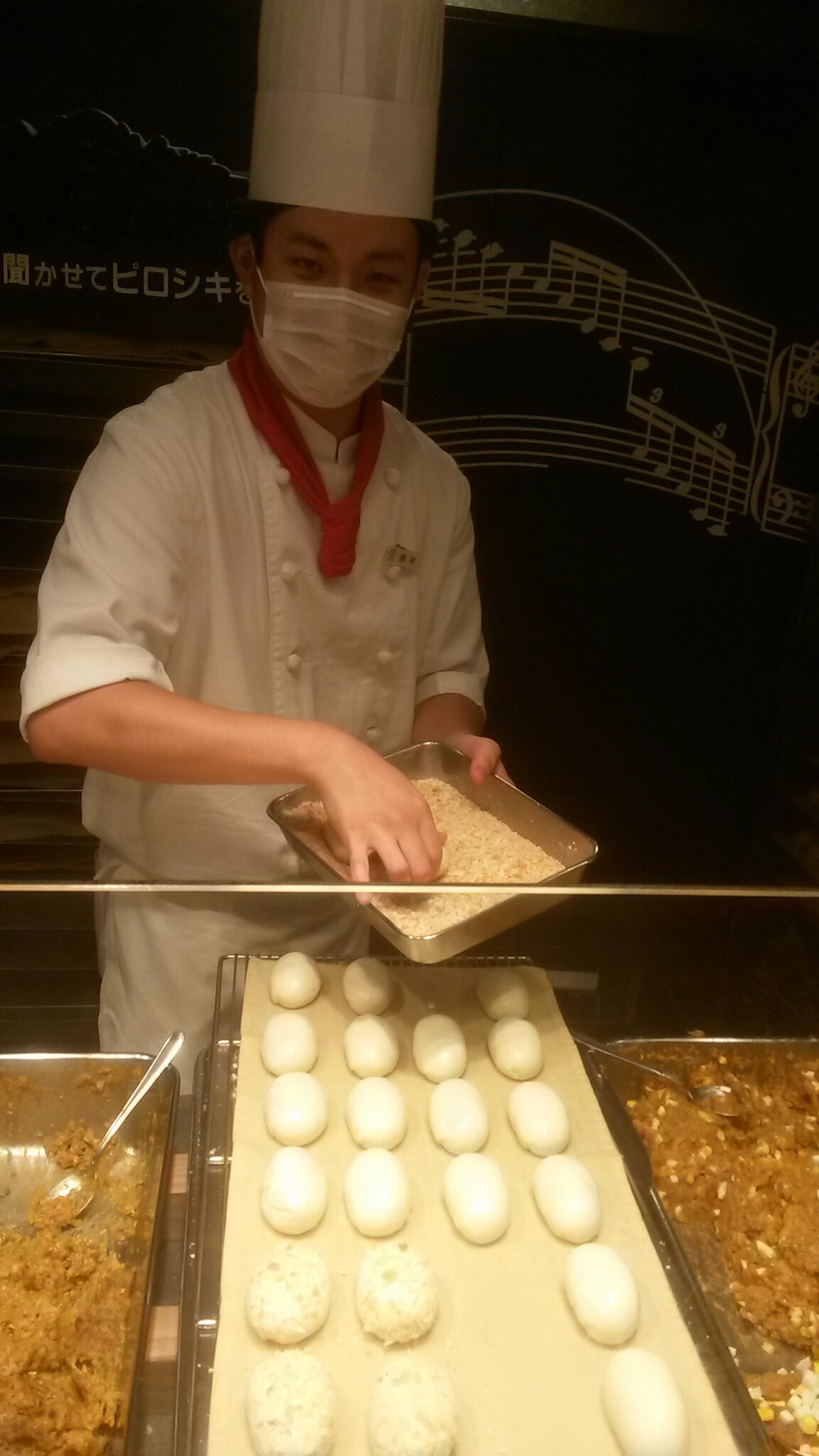 Then they would deep fry for 3 minutes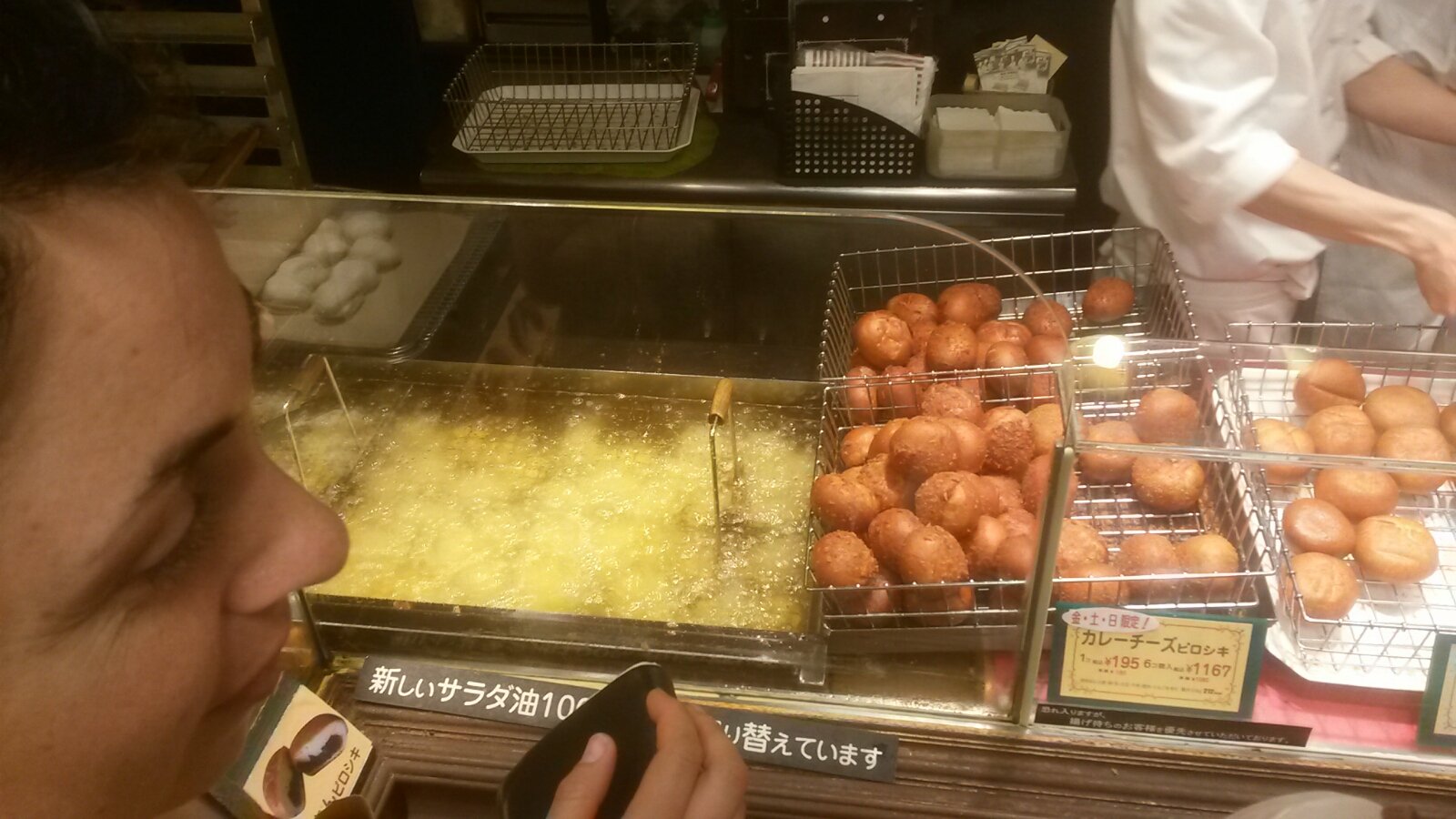 Then served up hot. There were 3 savoury flavours, mostly curry tasting, and 1 sweet red bean flavour.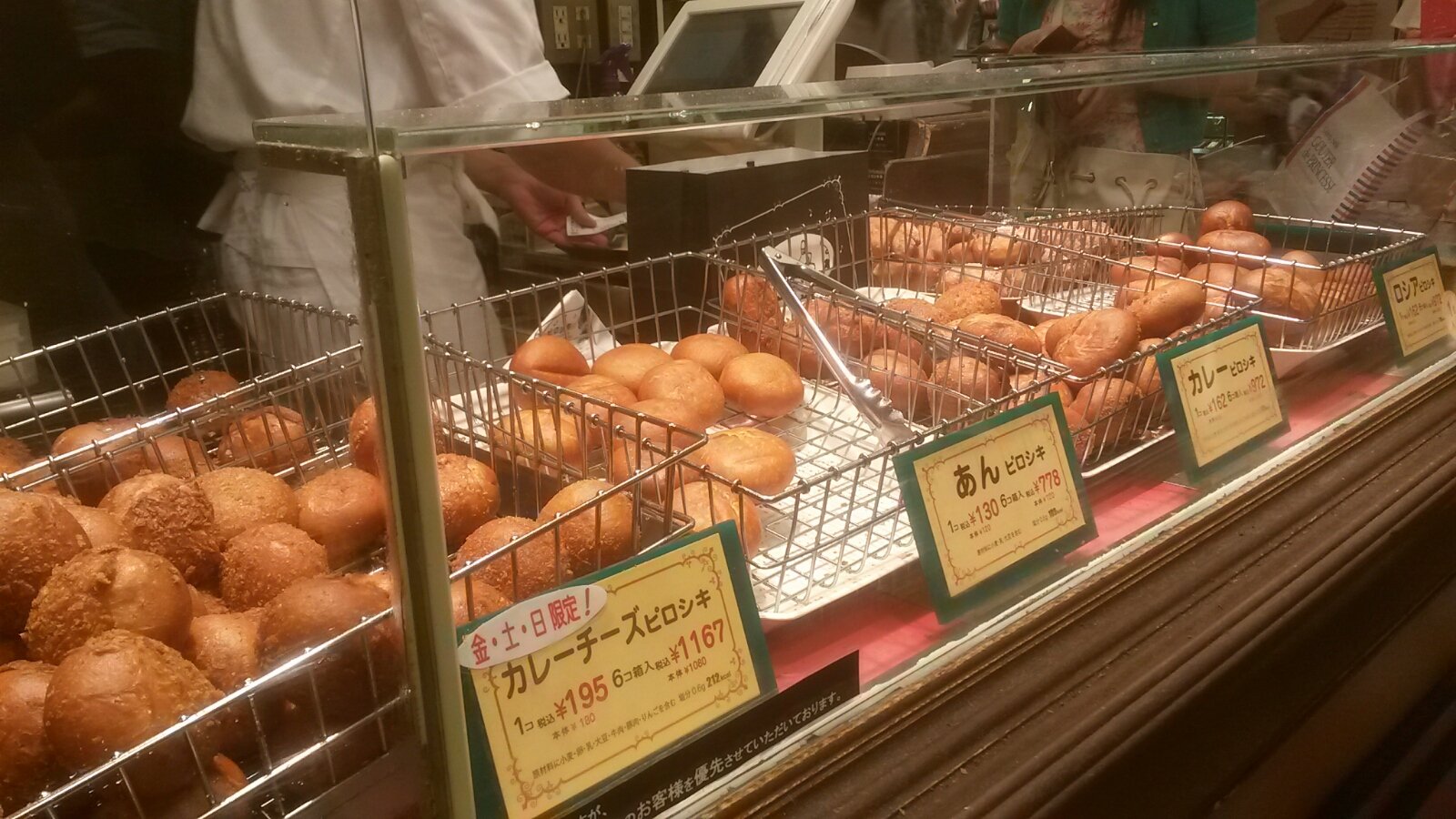 We them explored the food court more sample different flavours, some more western like the banana muffin.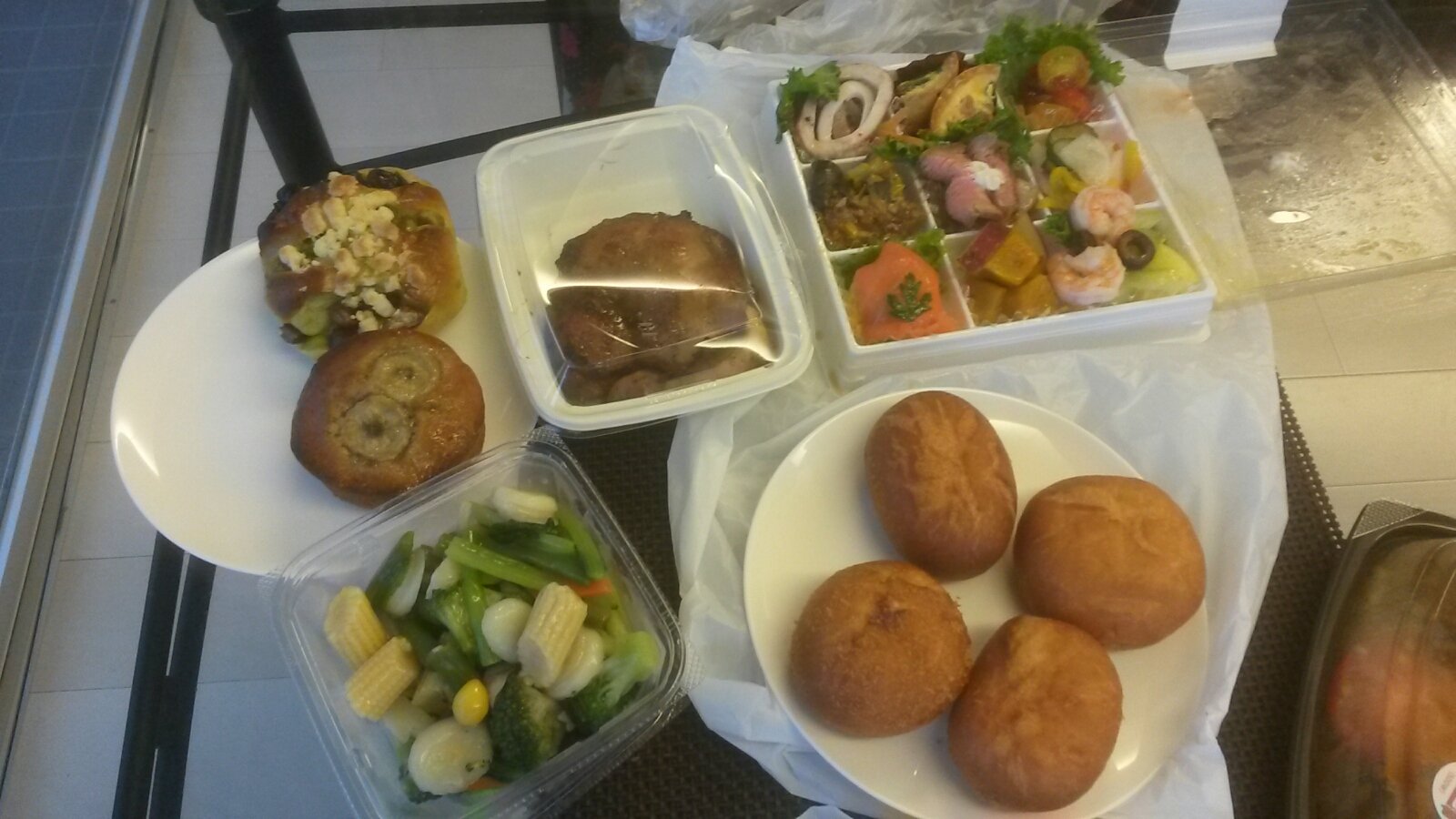 This was all the takeaway we sampled, spot the very english item?