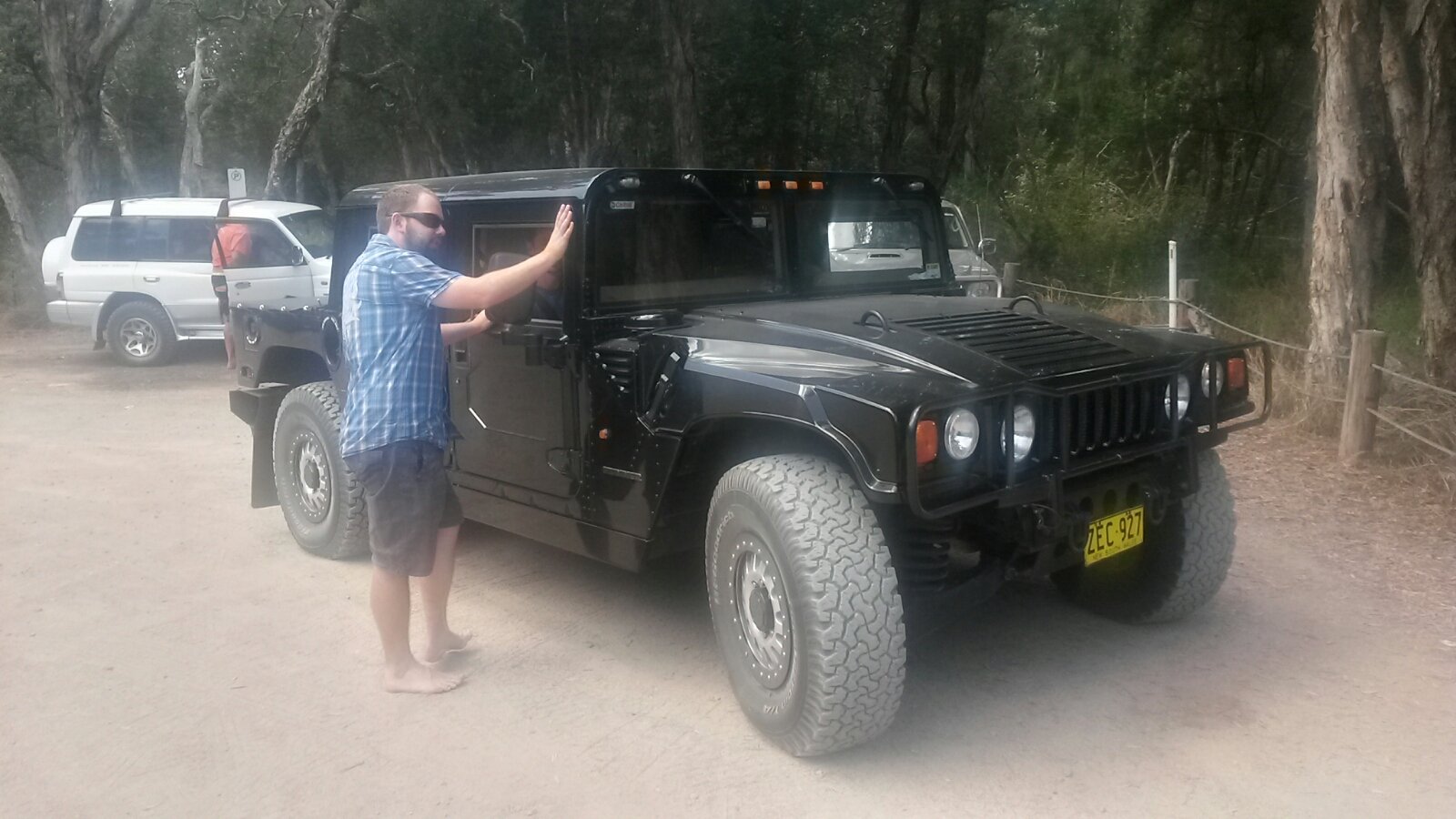 On new years day there were no hangovers present for a change, so we took up Brendons invite to head North to Newcastles 15 km beach your allowed to drive along, and test his massive Hummer out on the sand.
HUMMER H1 can seat 4 or 6 depending on how many seats are in. Its weight is 2.6 tons! The Hummer can let all 4 of its huge tyres up and down with a press of a button in the cockpit.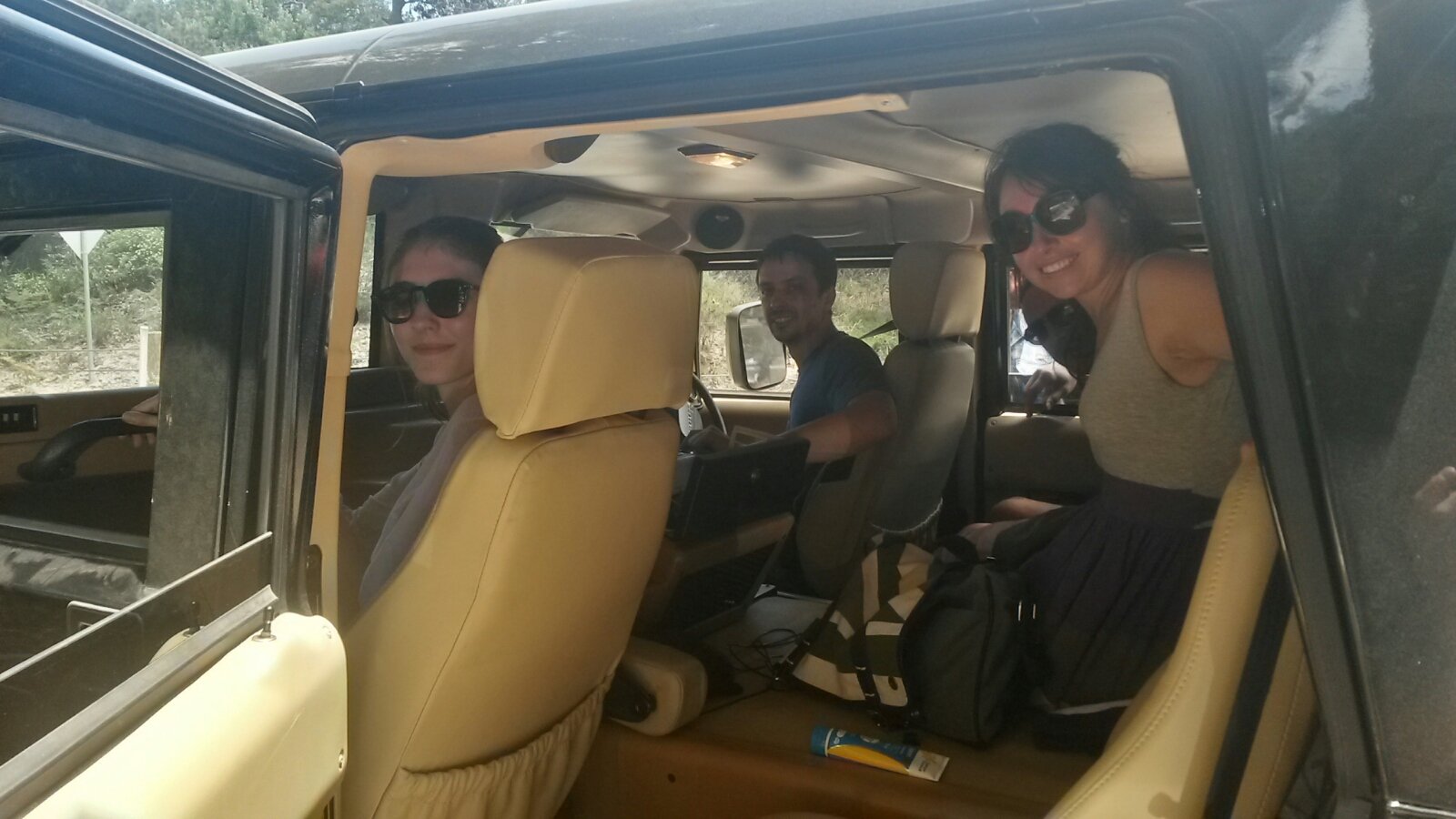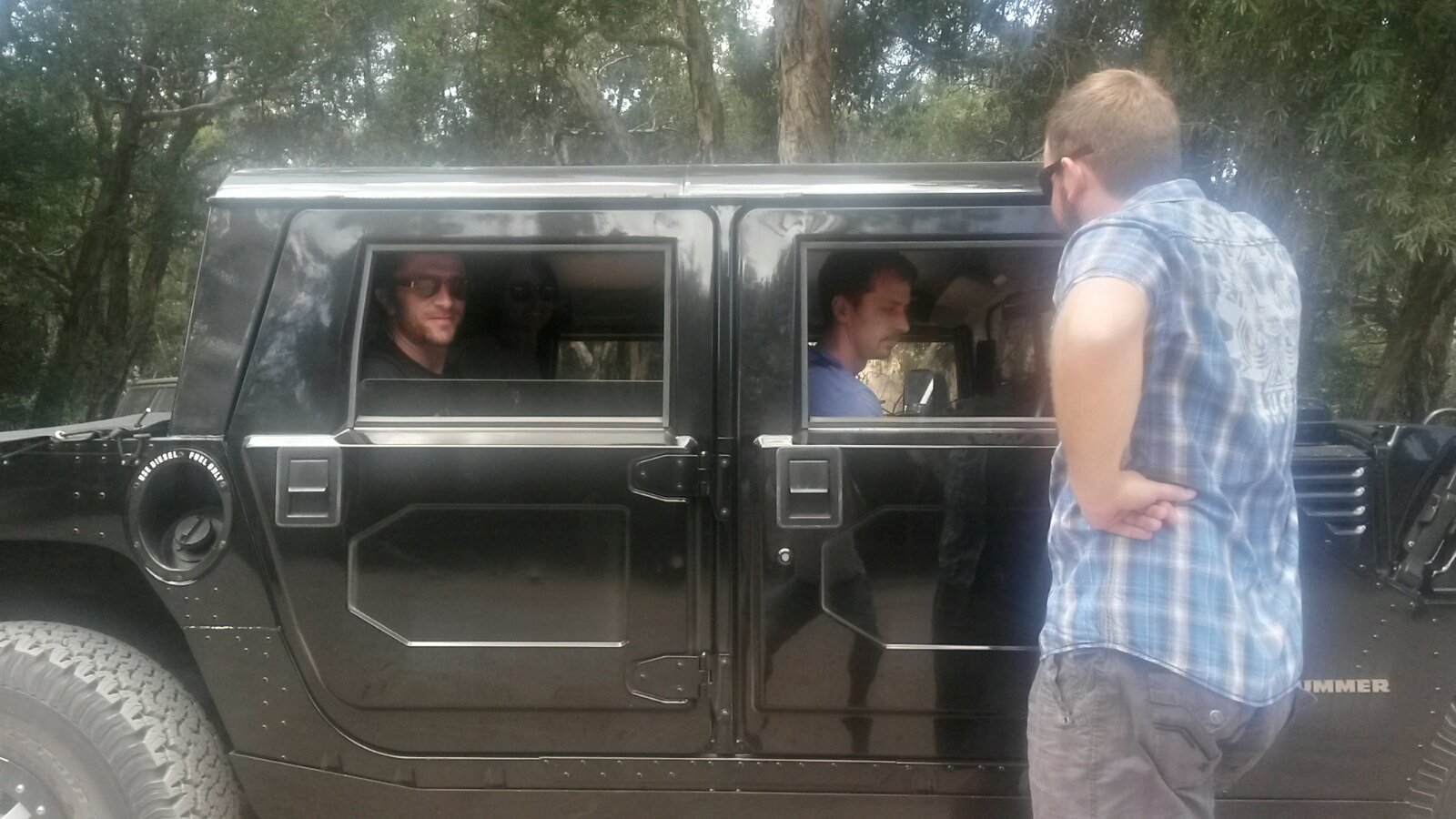 We went with a few others who brought a excellent condition 2012 Land Rover Defender, I think everyone loves these at the moment.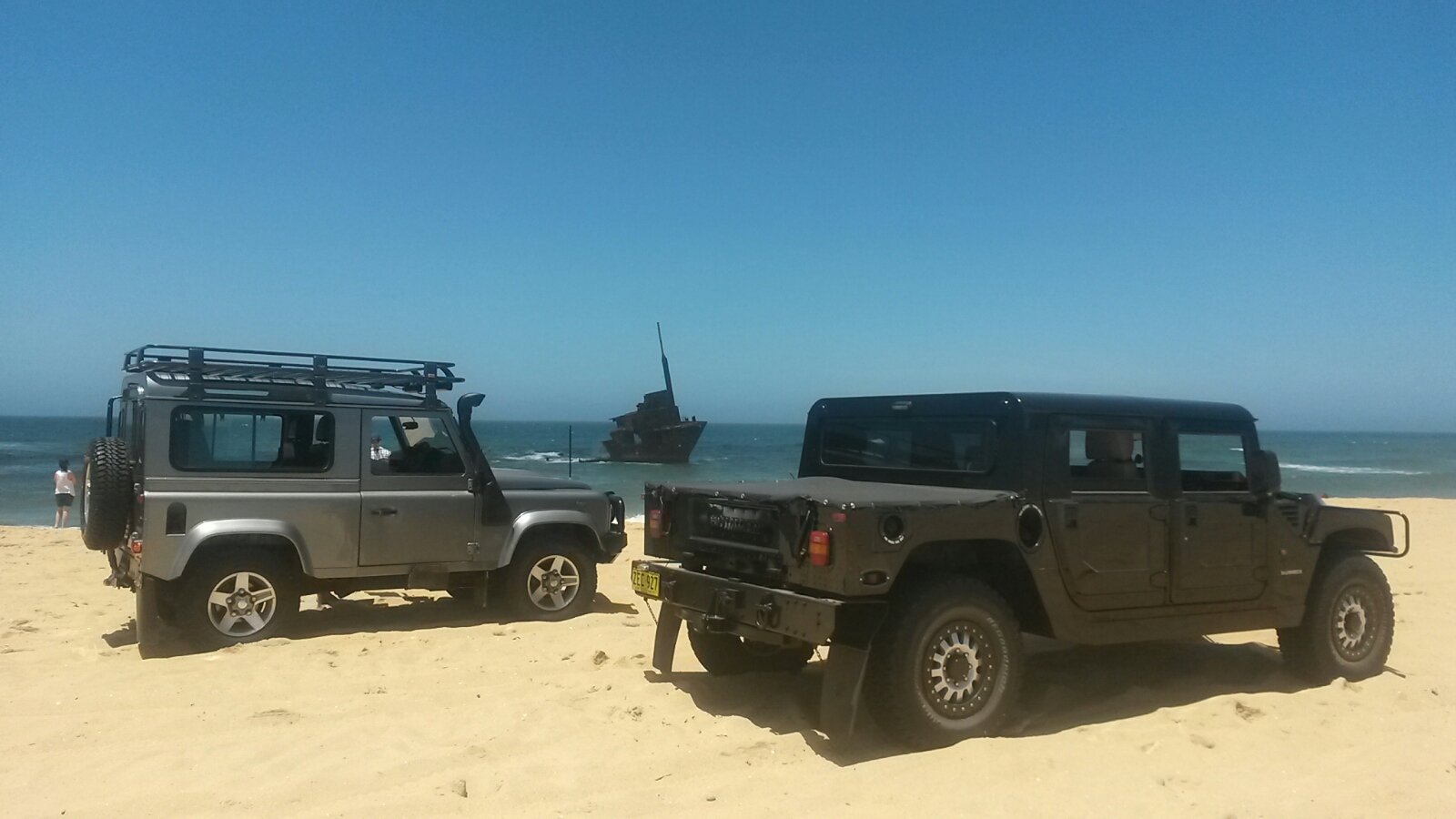 There were huge blue jelly fish all washed up on the sand, all as big as my whole hand!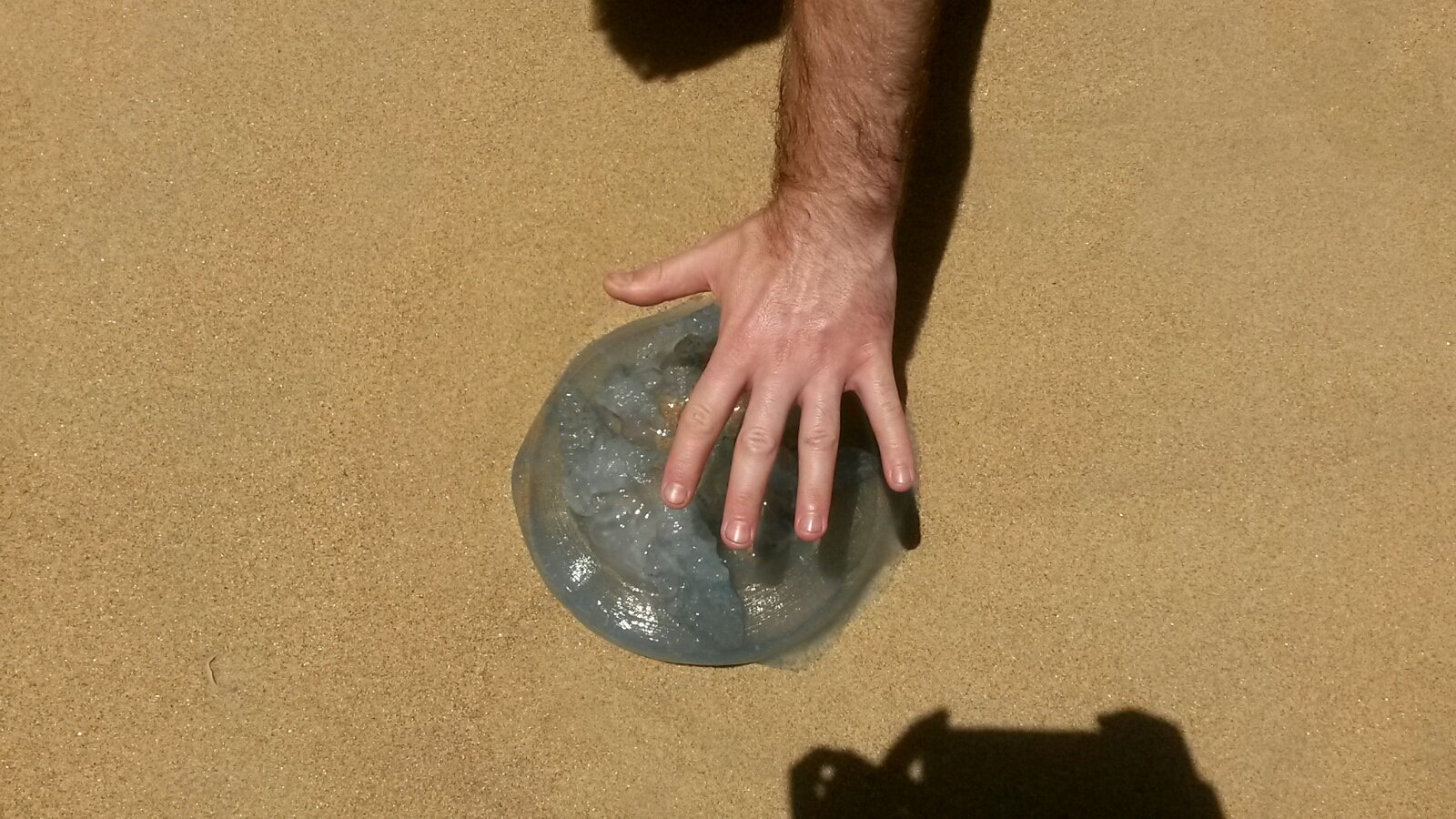 After the beach, Sanna Damien and me went for a walk through the hot sandy forest.