This Easter long weekend all the family went to stay at Sannas mums holiday house she is building at Lake Conjola 3.5 hrs drive south of Sydney.
We hired a couple of small boats for 3 hours for $70 each and went for a explore.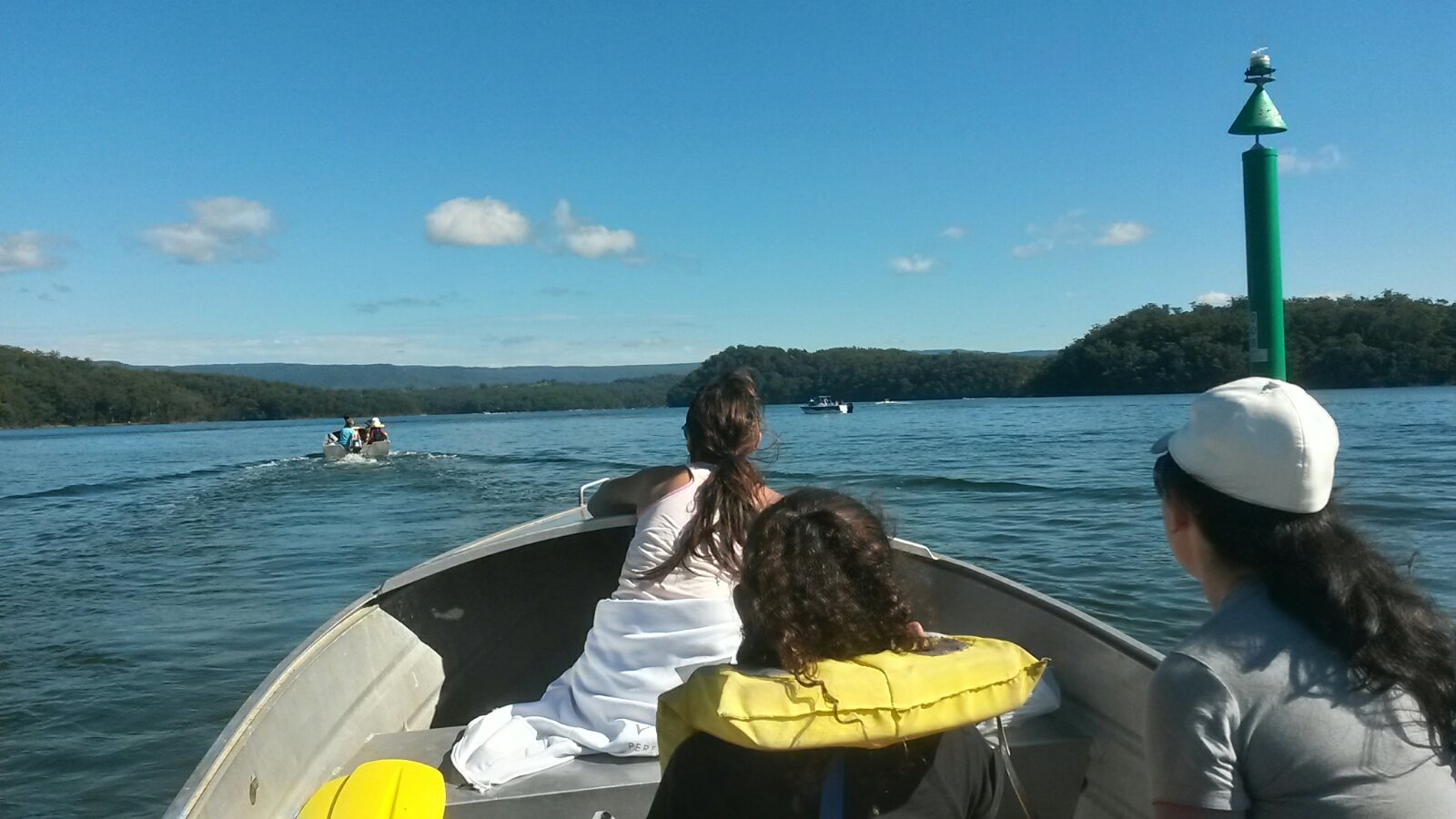 Basima and me were steering all the way. I was wearing Basma's sunnies and school girl hat, i didnt take mine, it was expecting to rain all weekend.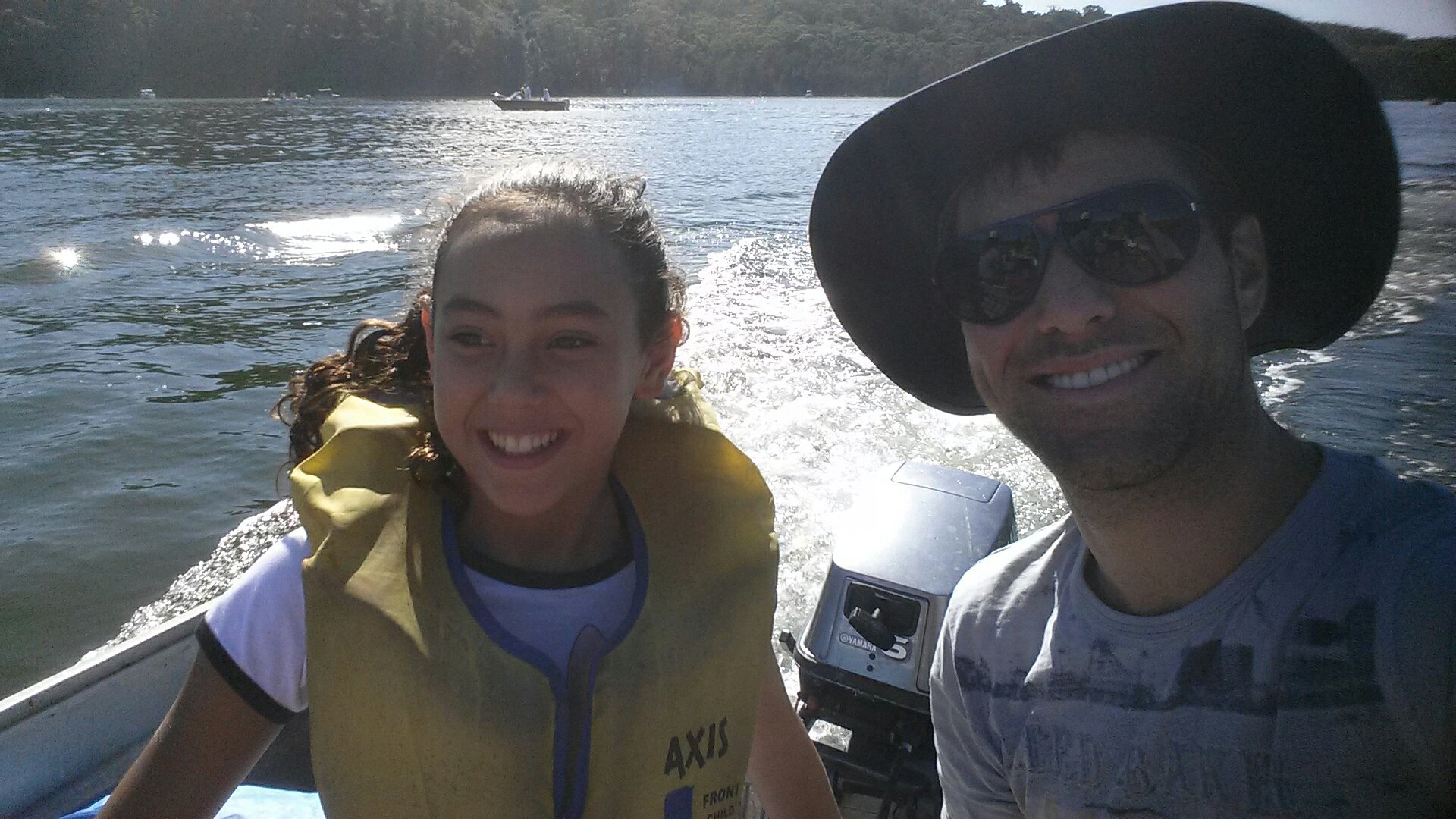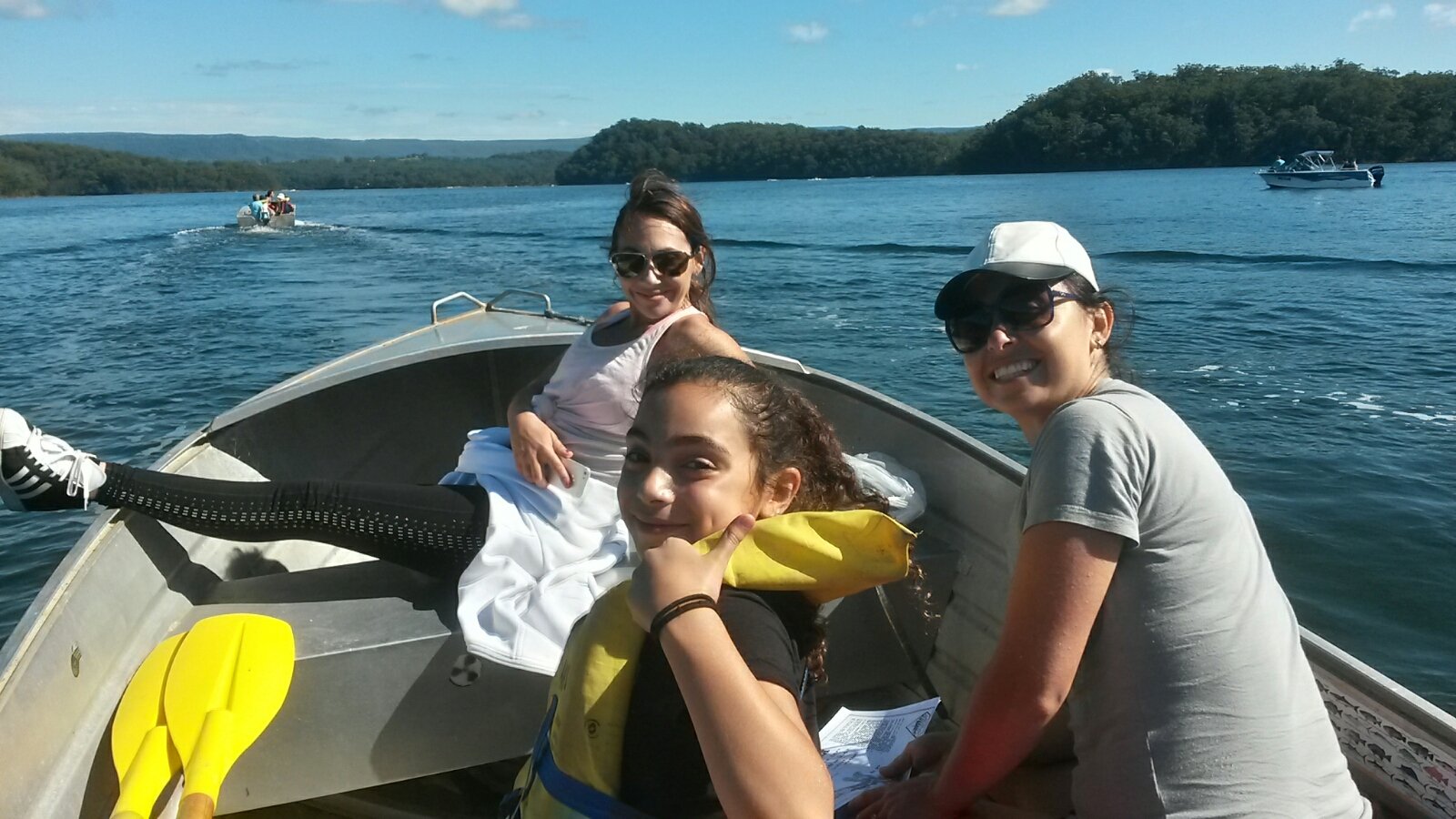 We stopped at a small village called 'Fishermans Paradise' and played on the rope swing with the local kids.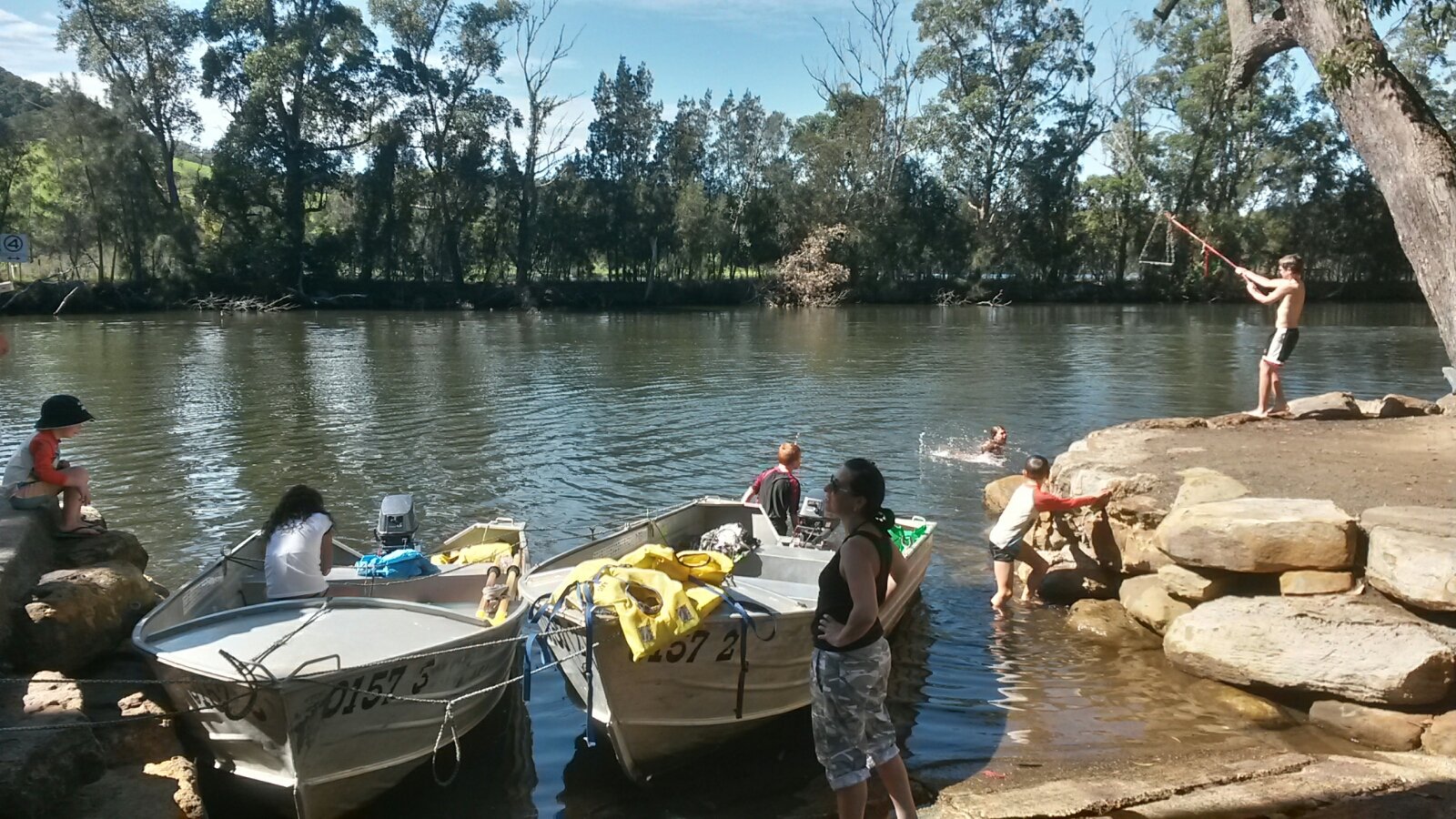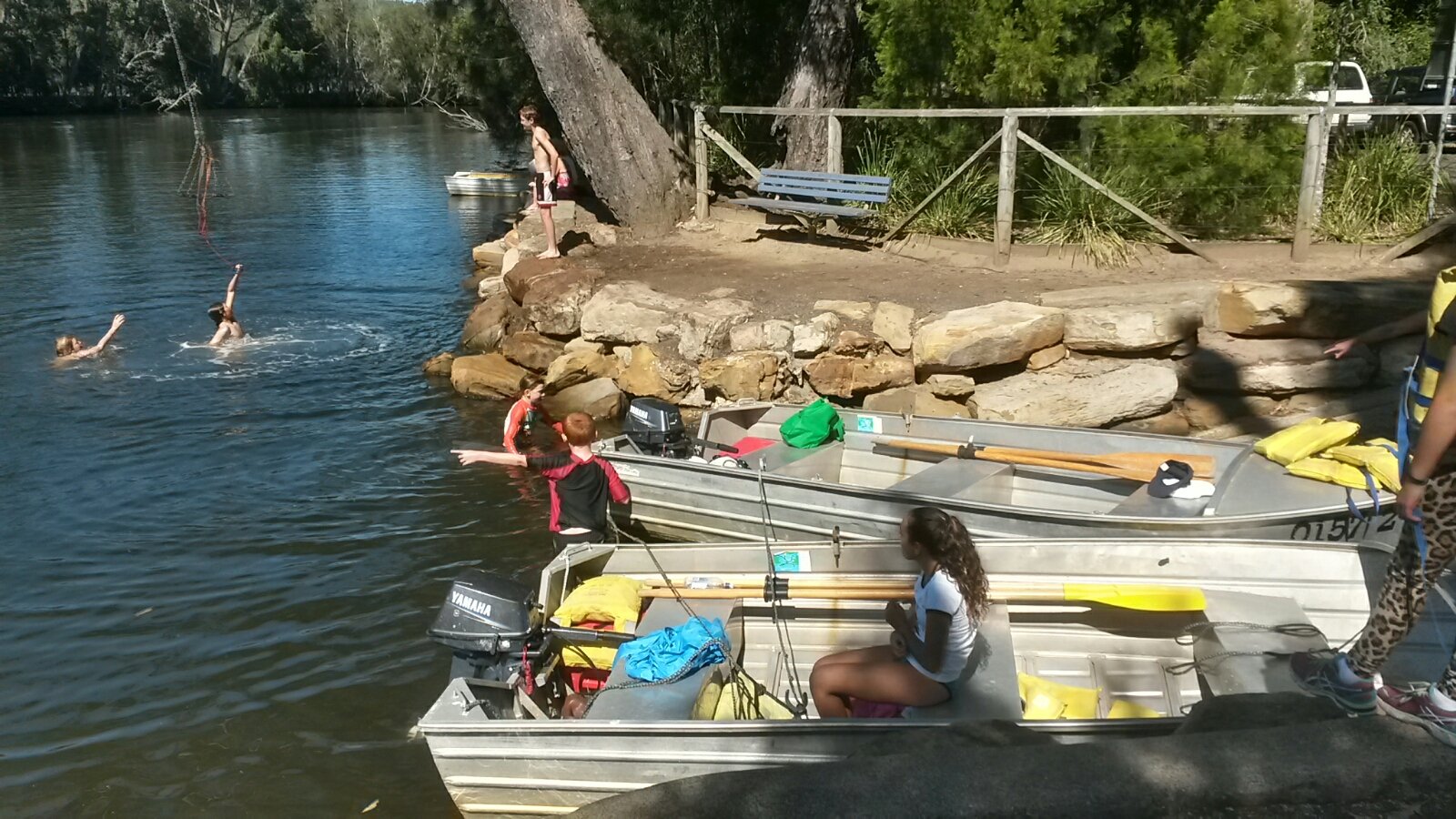 On the way back it was so shallow we grounded out a few times on the sandy bottom.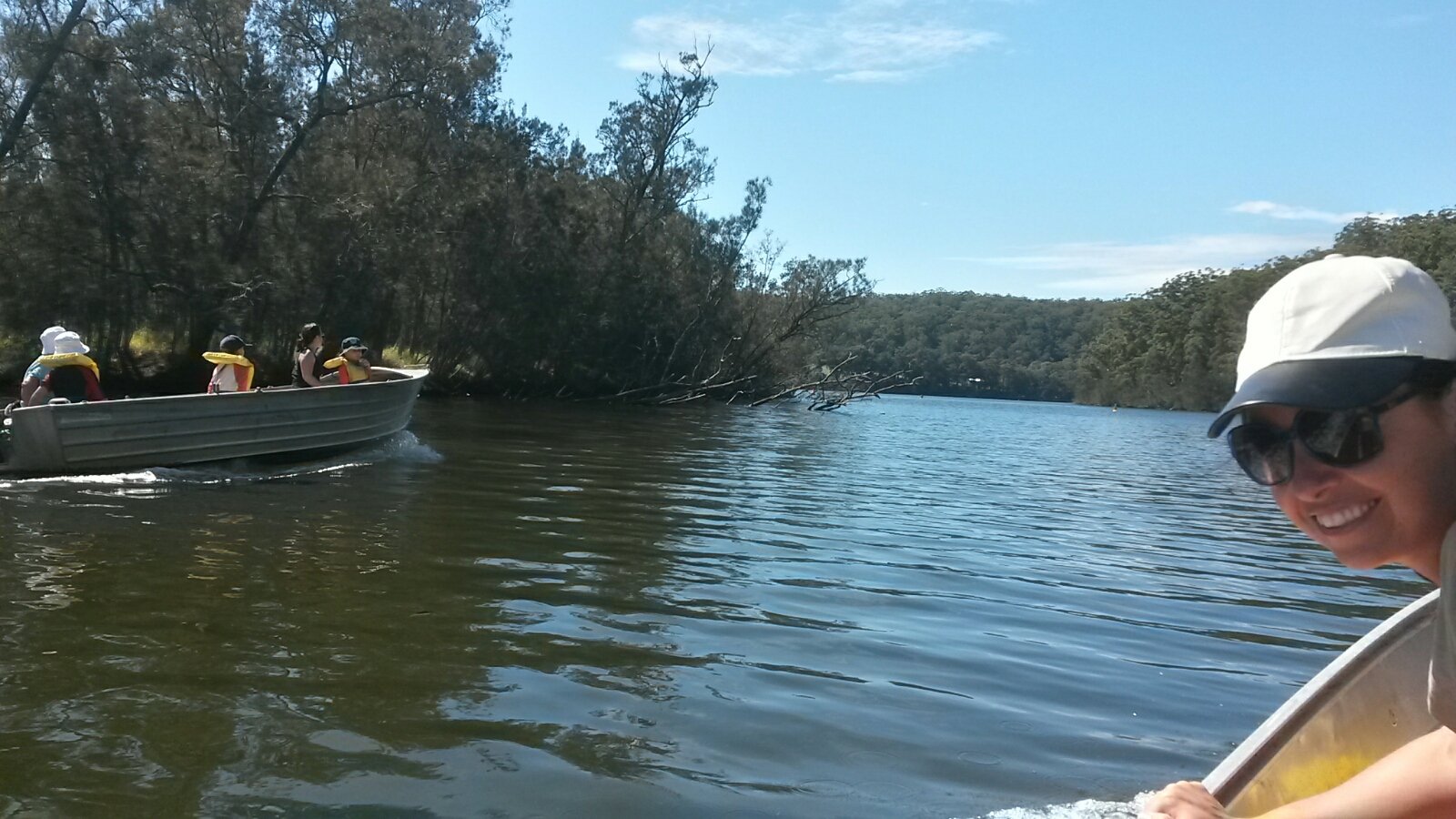 In the afternoon Sanna and I walked over to Green Island which is only accessible over the black rocks at low tide. The island felt nice and remote, no evidence of other people on the island.