Now this was a real challenge! I was invited to do a 44km overland trek from Katoomba in the Blue Mountains to Jenolan caves carrying all equipment, 14kg each with 6 Frenchies 🙂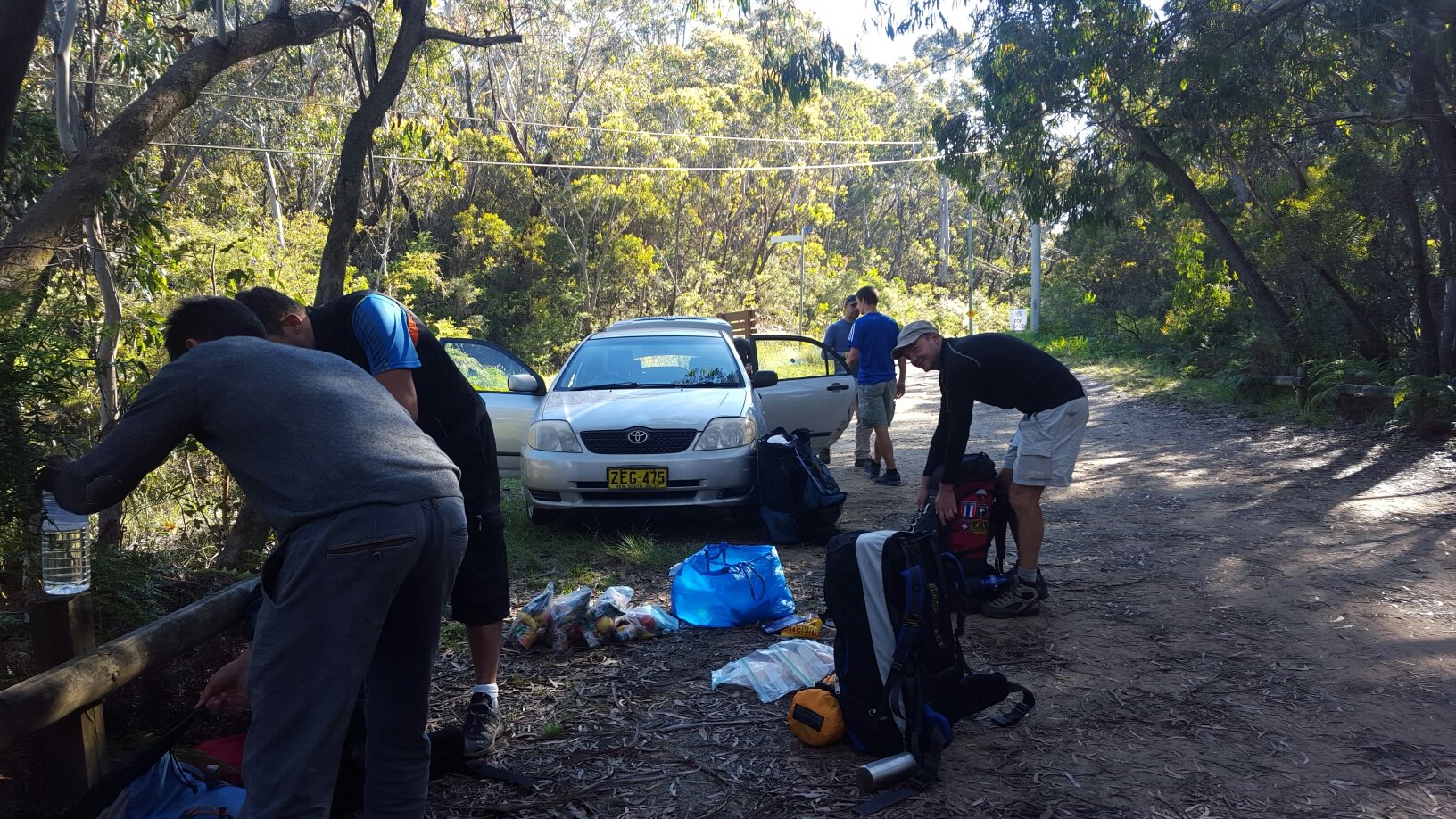 Ben was the organiser and he packed food for us all, as light as possible for two days of hard trekking.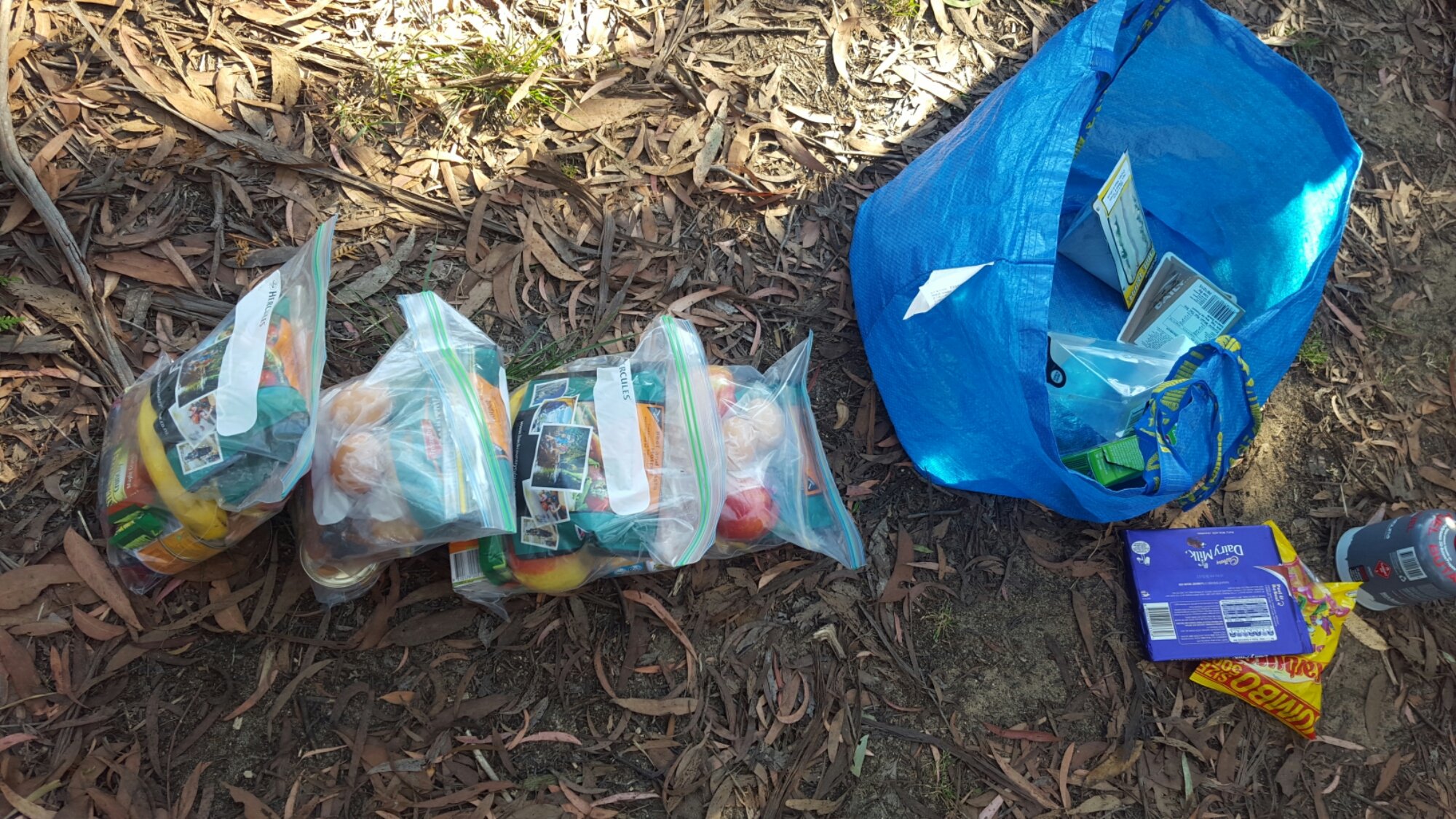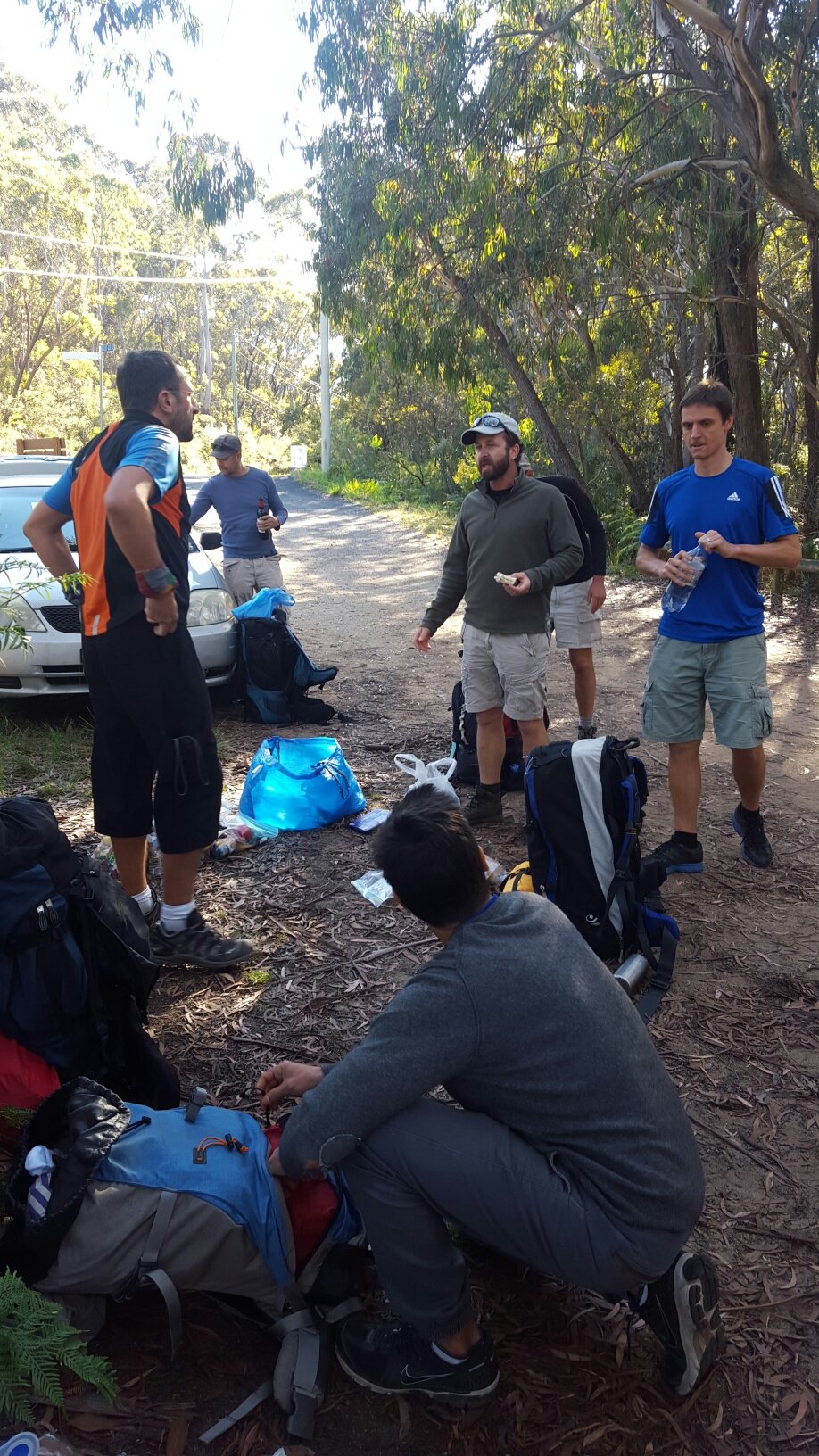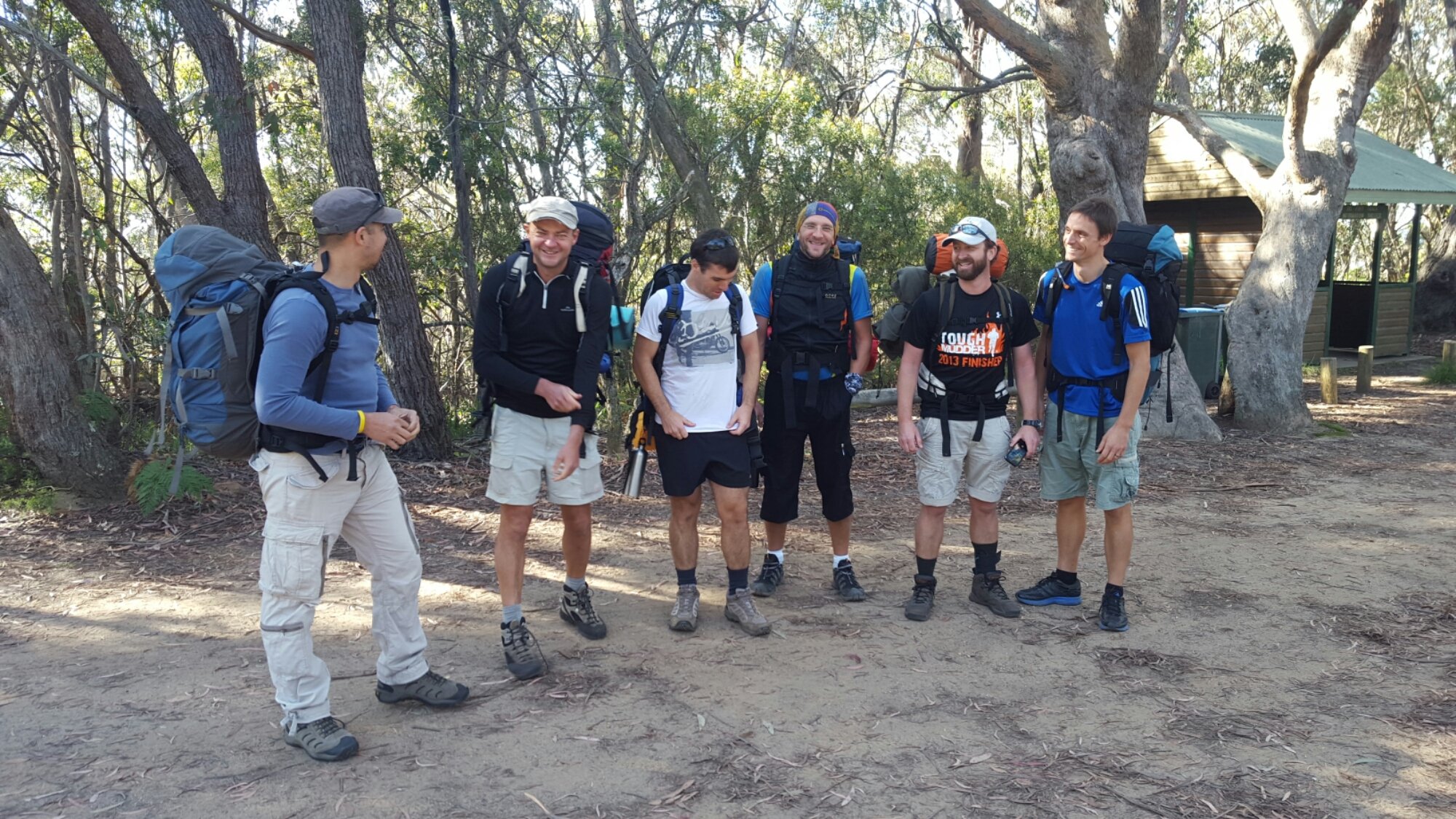 Ready to go 5 Frenchies  and 1 english man.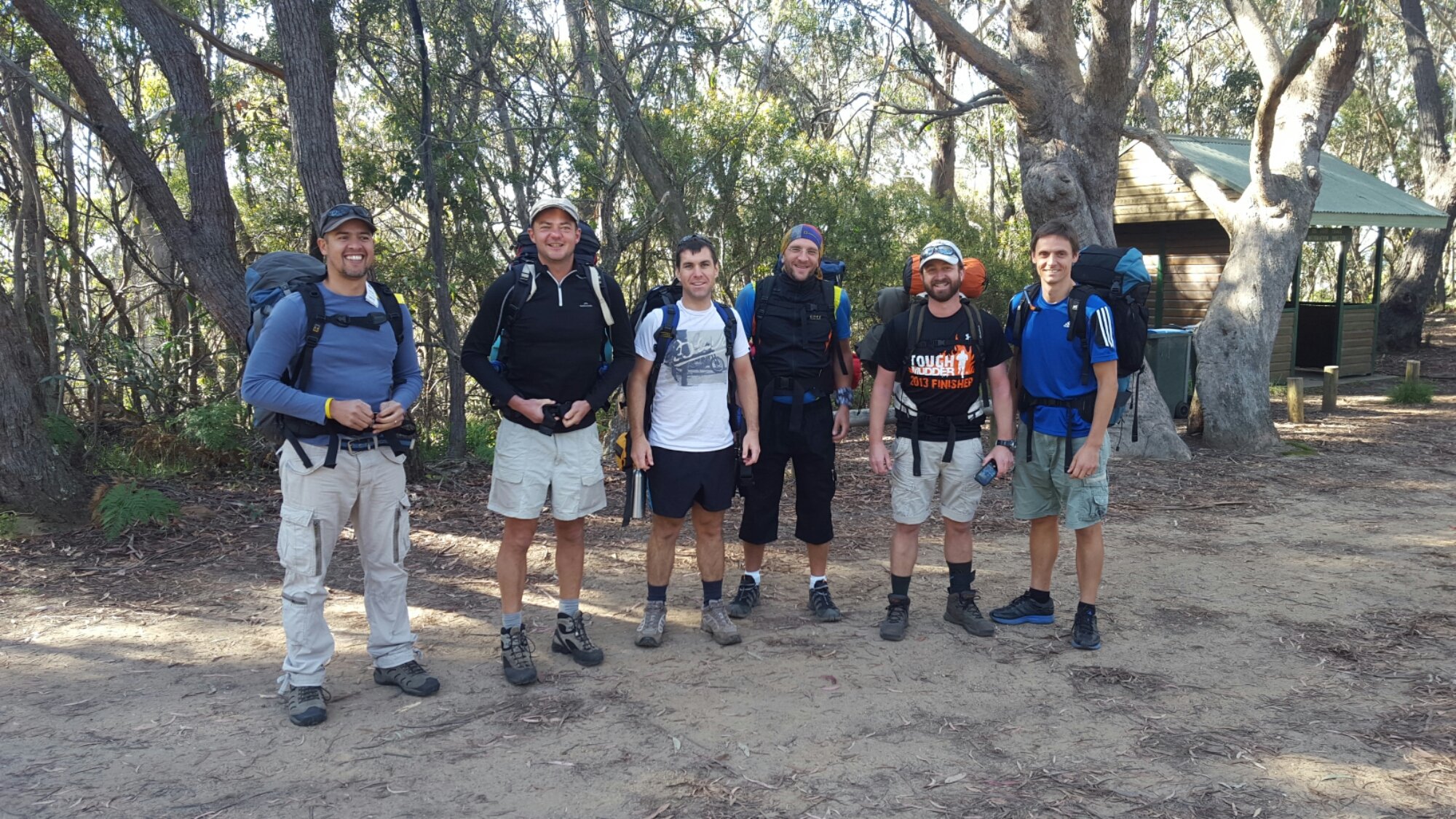 All looking confident at the entry gate, we didn't know how difficult it would be.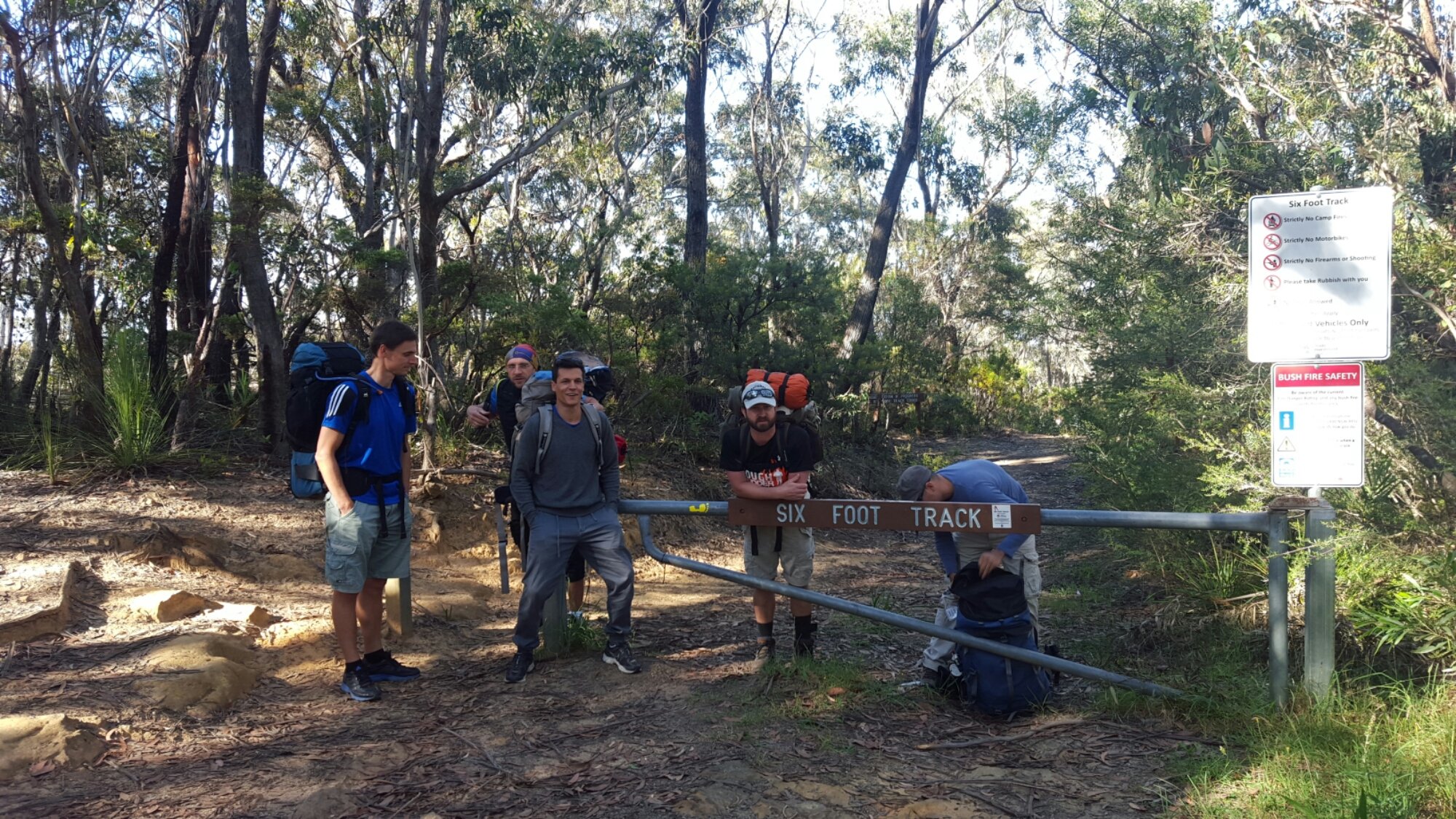 First it was a very steep downloads path.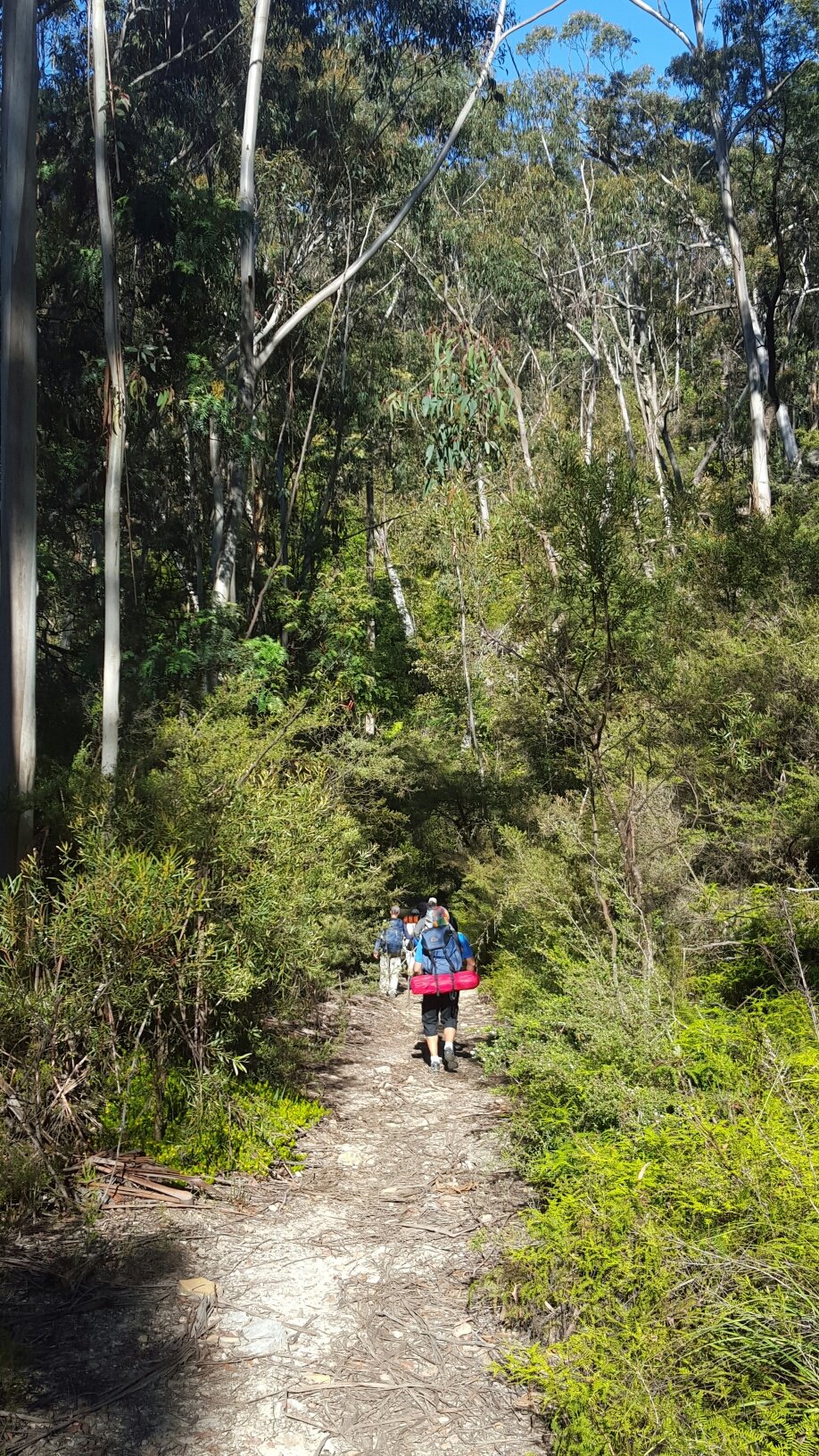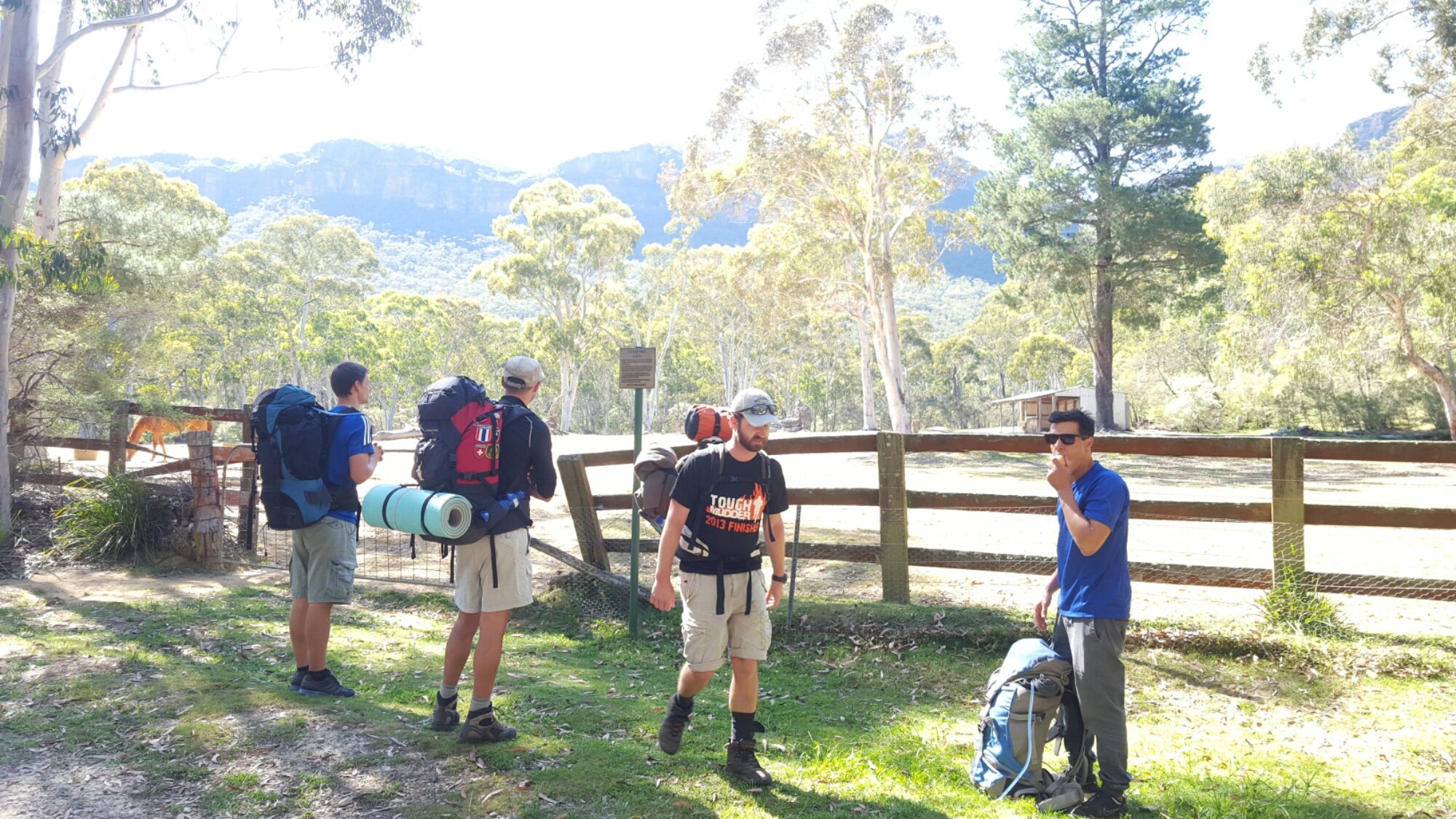 It soon got to flat sections but it was very varied in the terrain.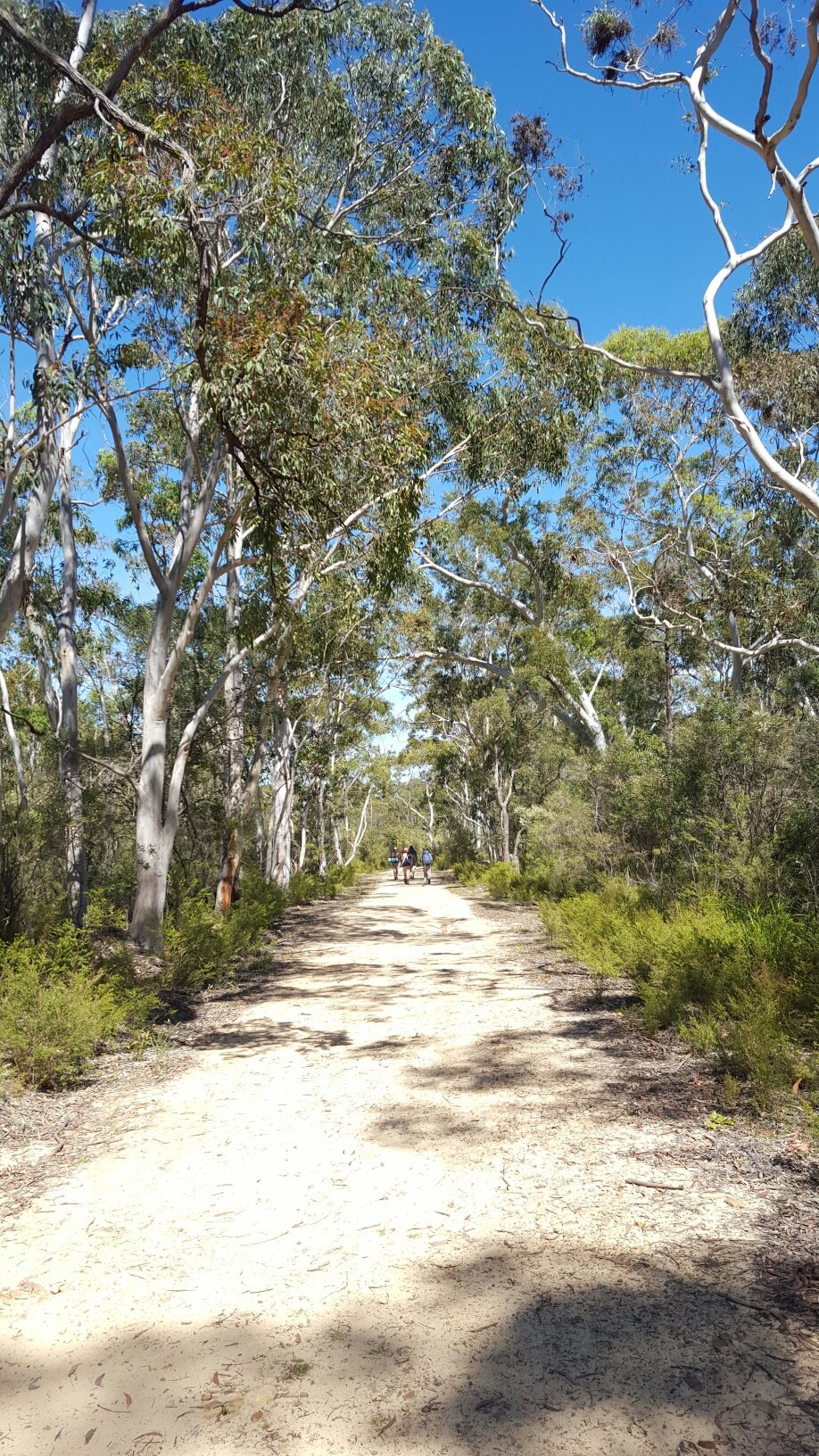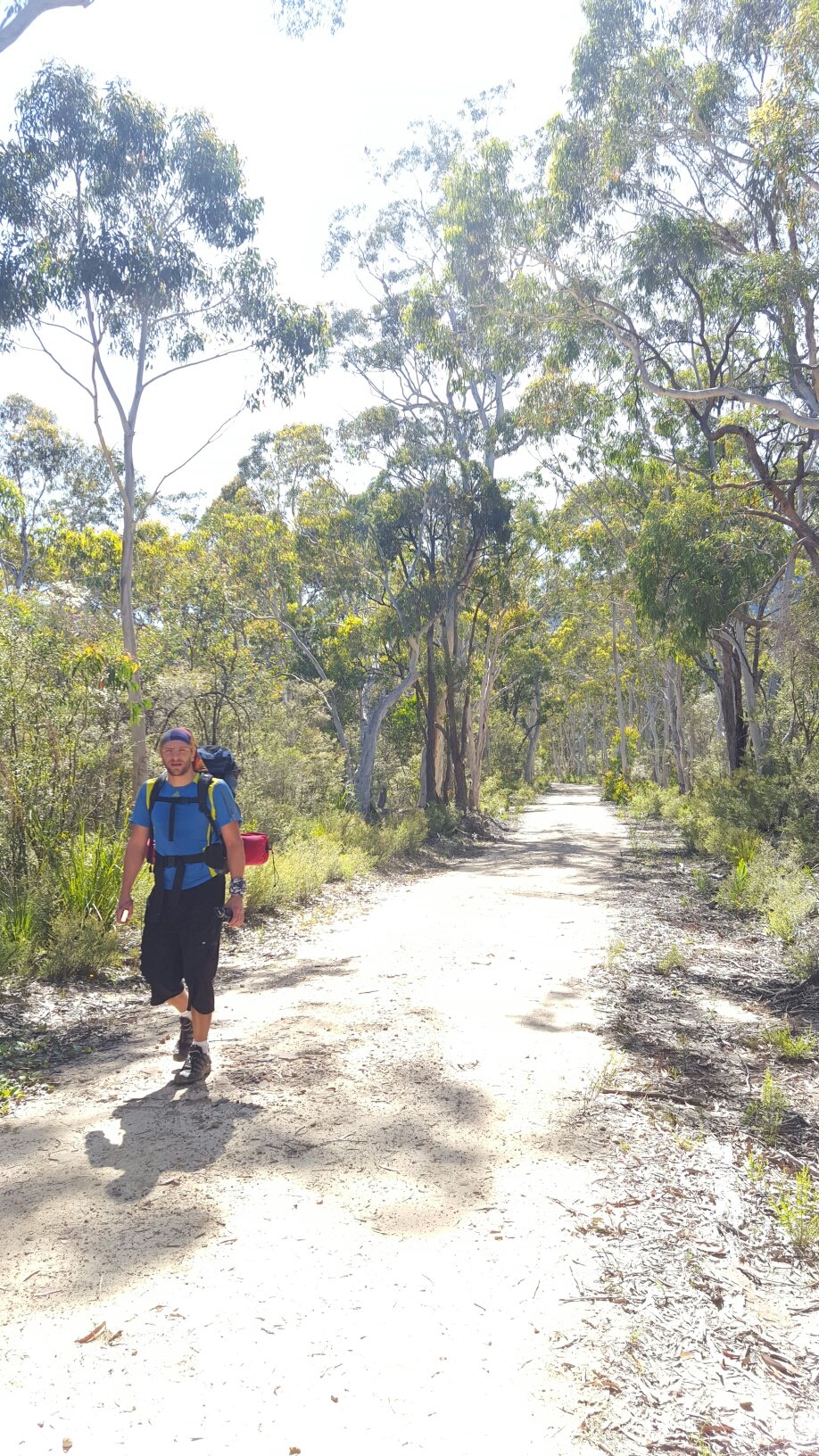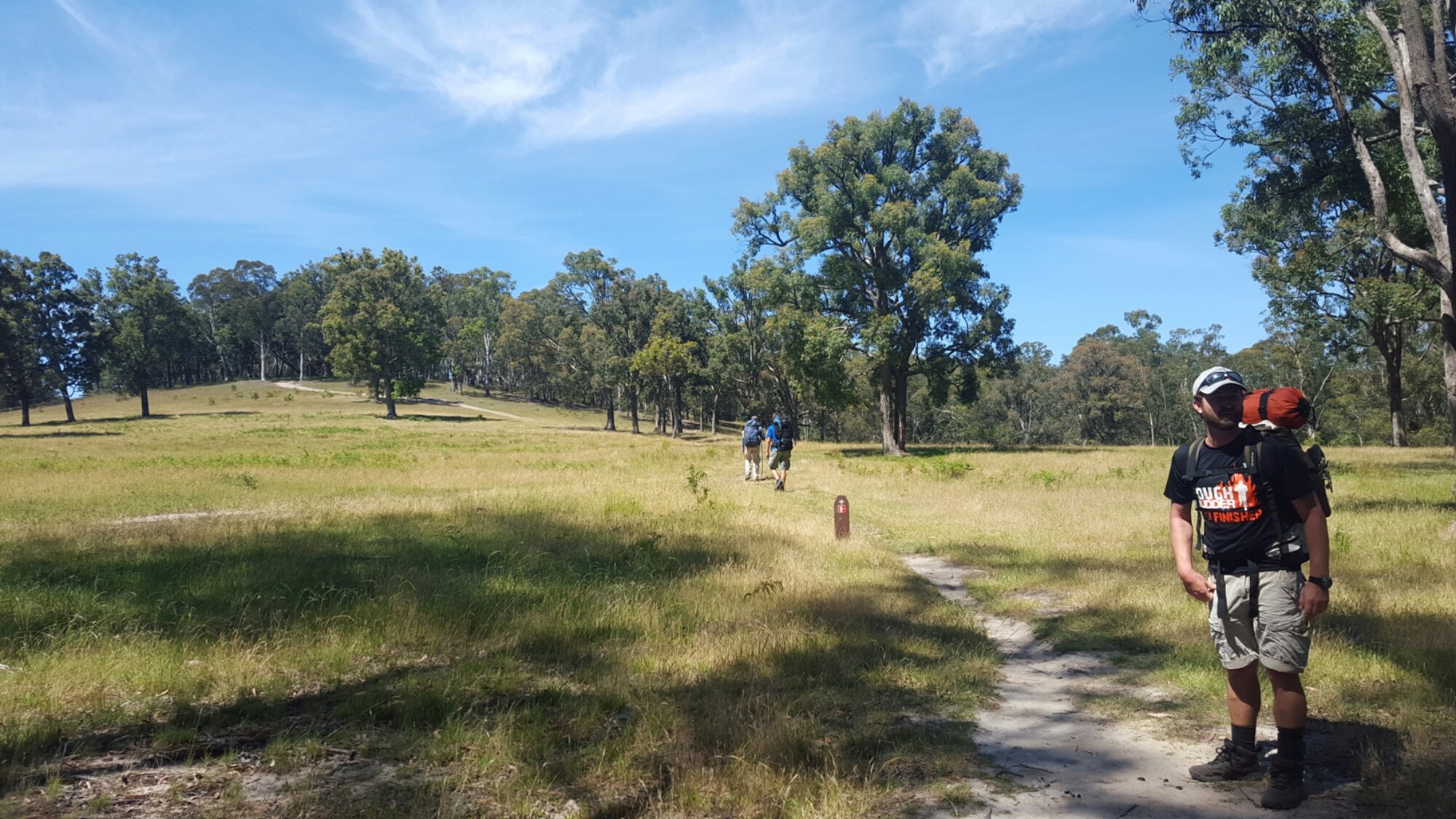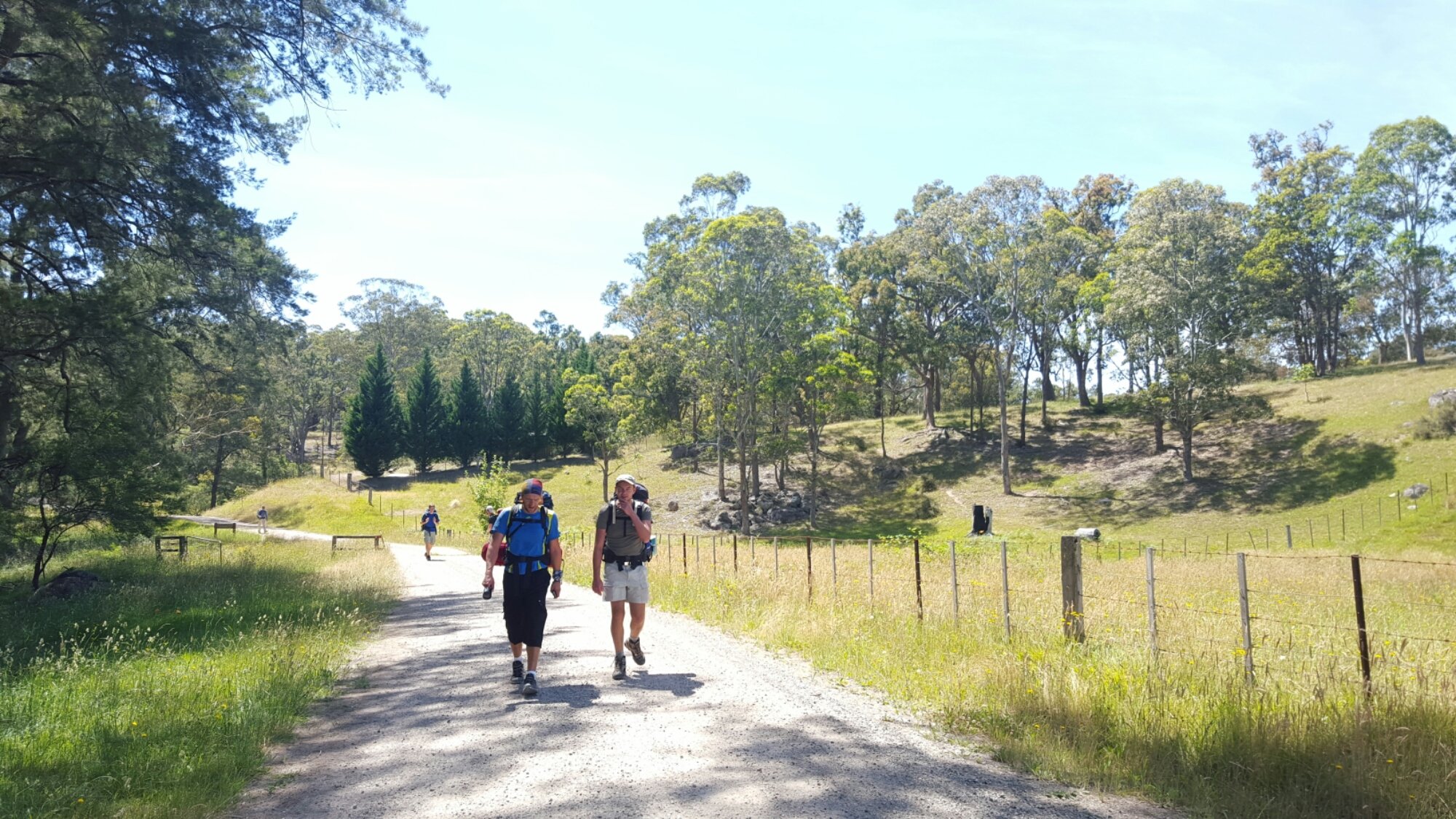 Grassy rolling hills lead to a…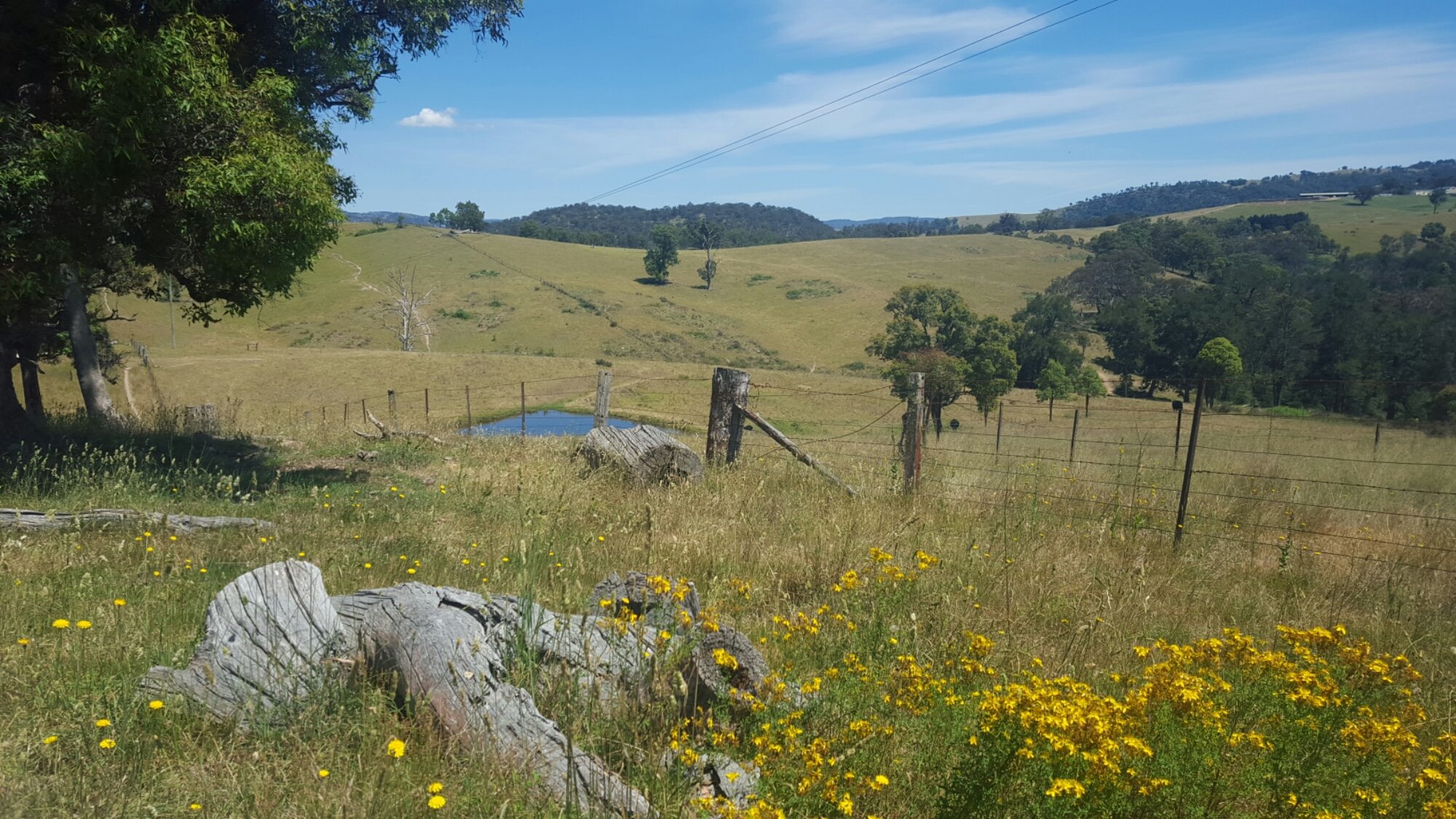 Winery that we were not expecting, so of course being lots of Frenchies we decided to make a 1 hour stop for wine tasting and a cheese platter. Of course we bought a bottle of white and bottle of red wine to take with us, we didn't care it was more kilos to carry.
Some Aussie Bush wildlife and echidna .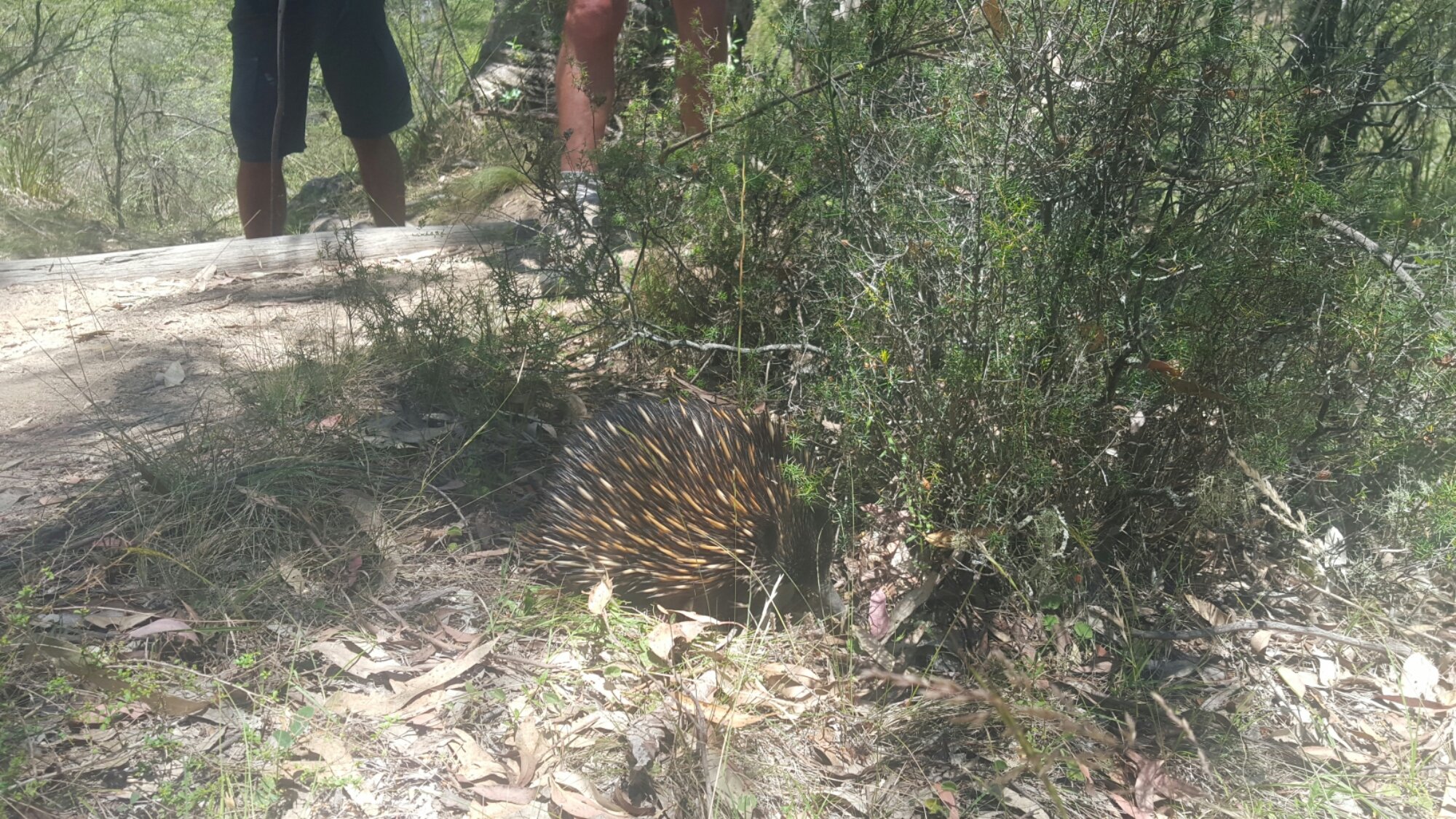 Here we come to the famous Six Foot Track swing Bridge you have to cross to get across a river.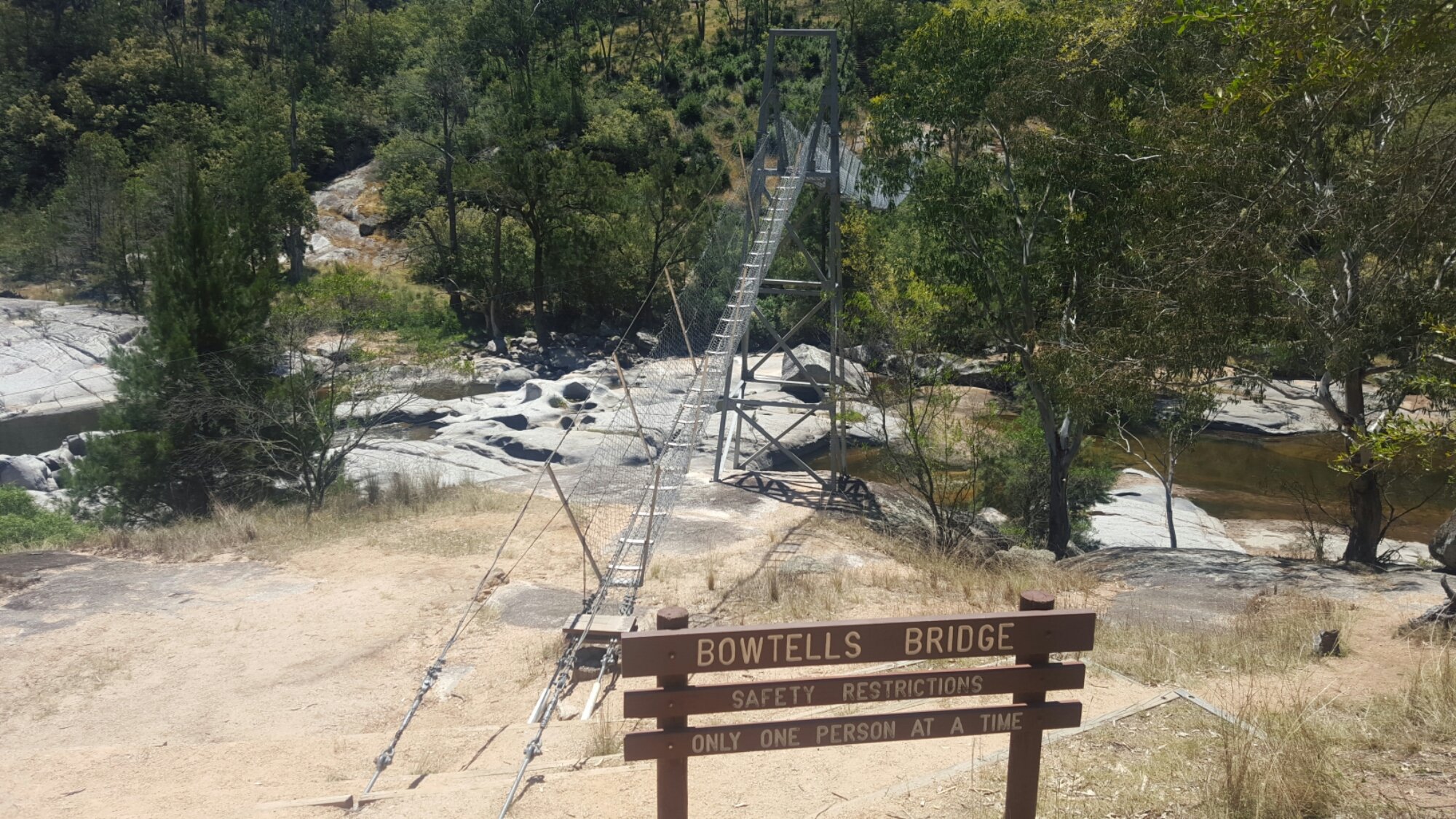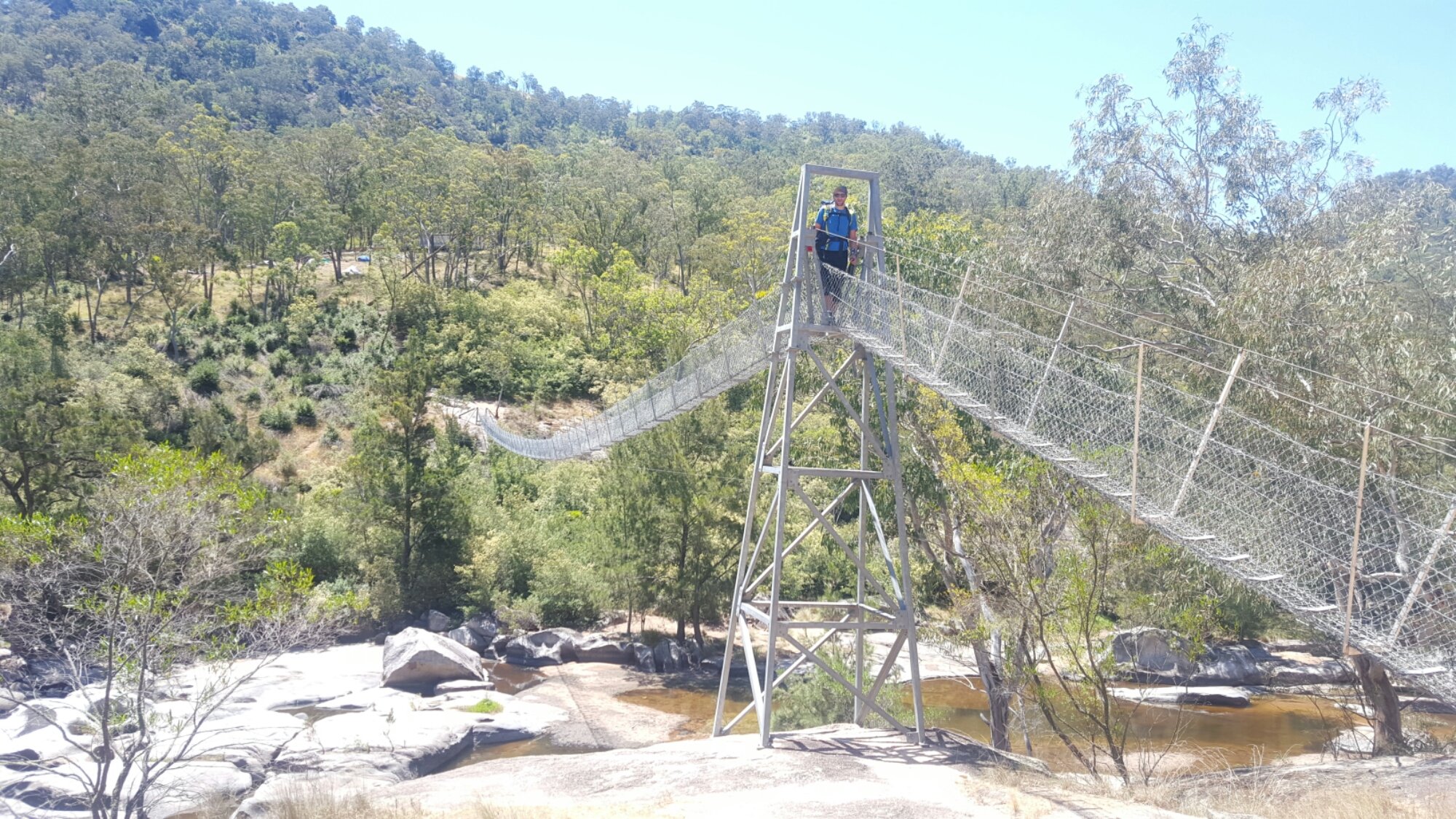 The bridge Rocked around a lot when you crossed and swayed  as you walked, the view was excellent on the bridge though.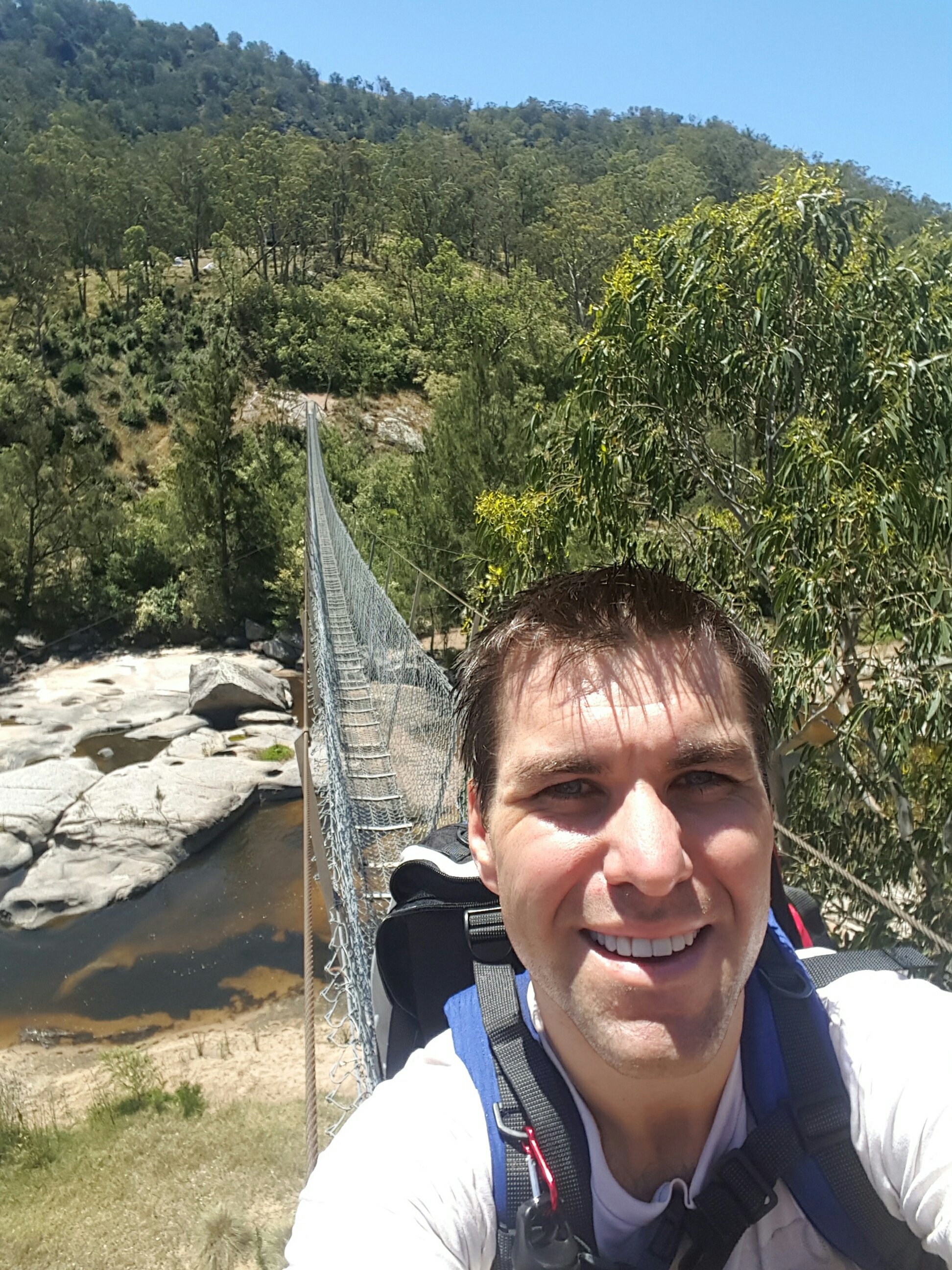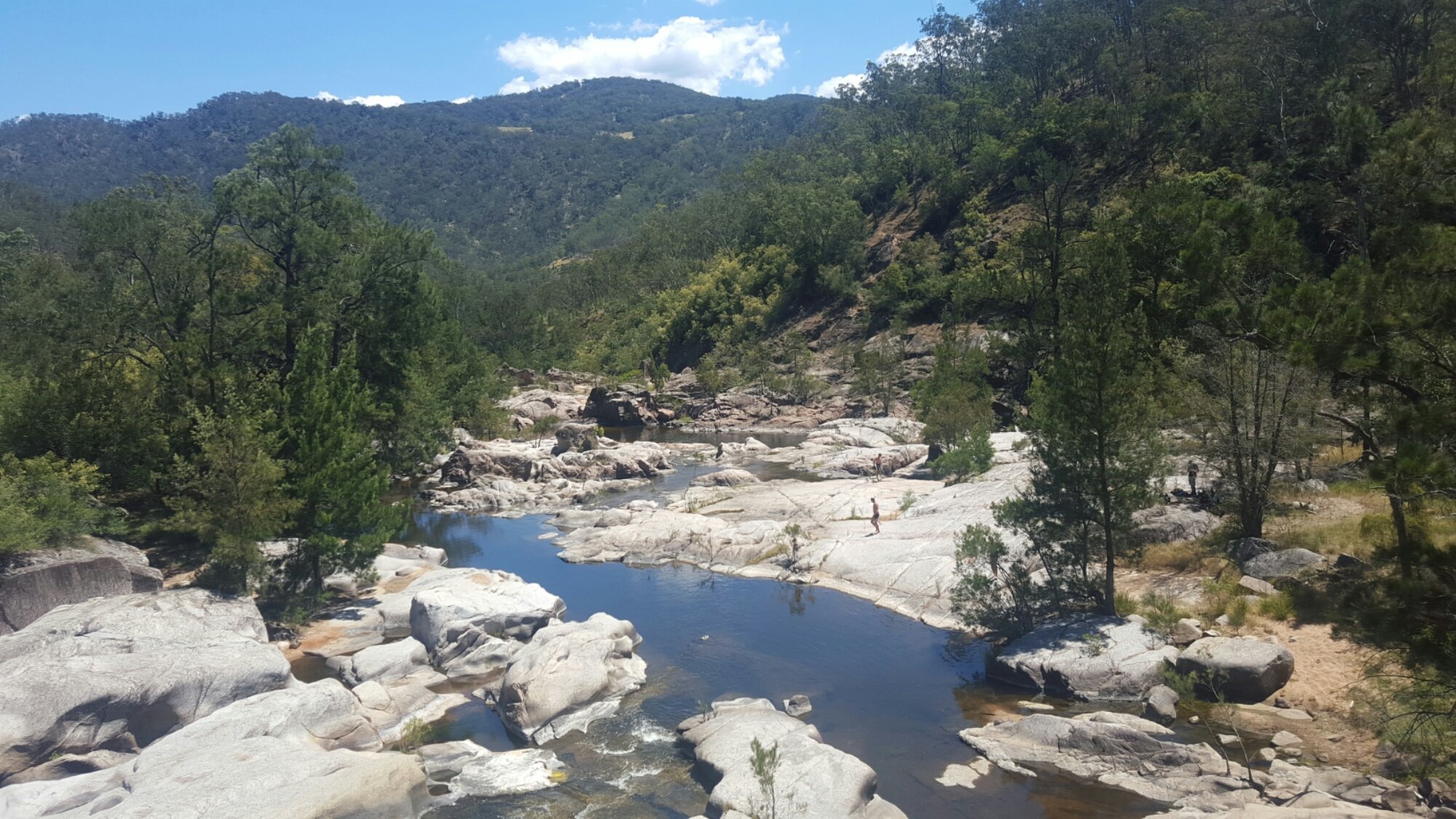 It was really hot around 30 degrees and carrying so much weight we really needed to cool down, so we had to strip down and jump in the water and have a swim, it was a really refreshing.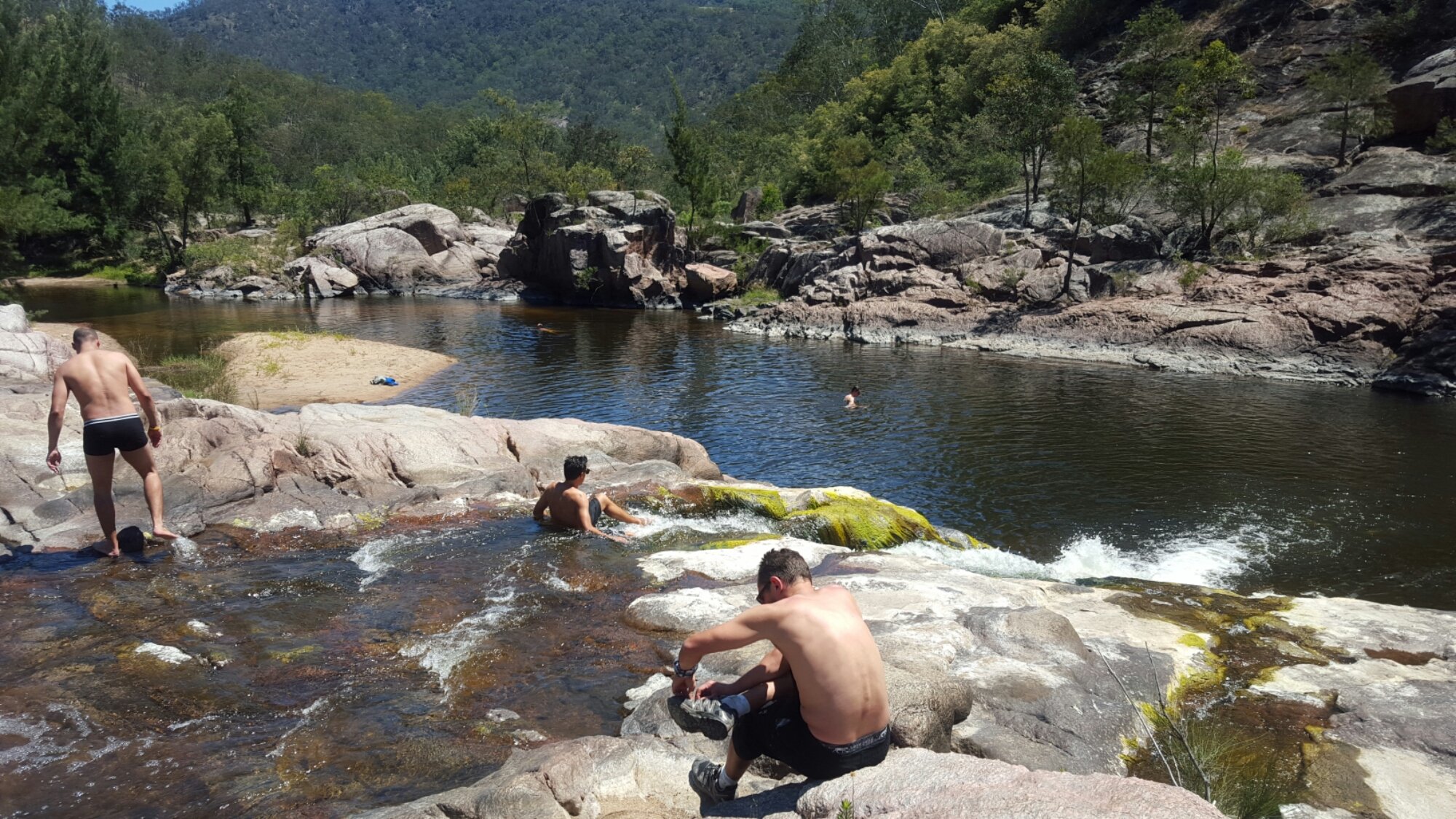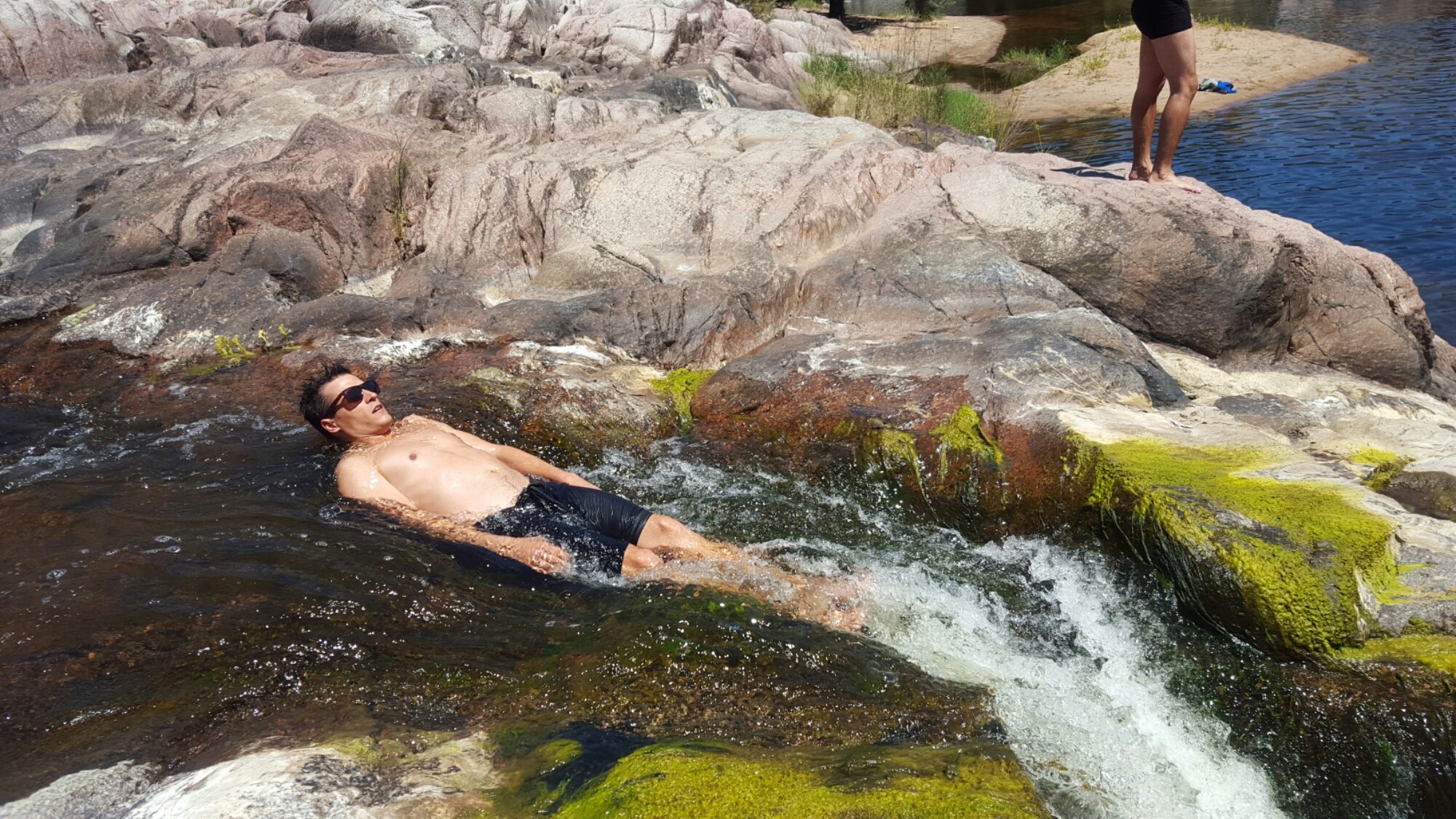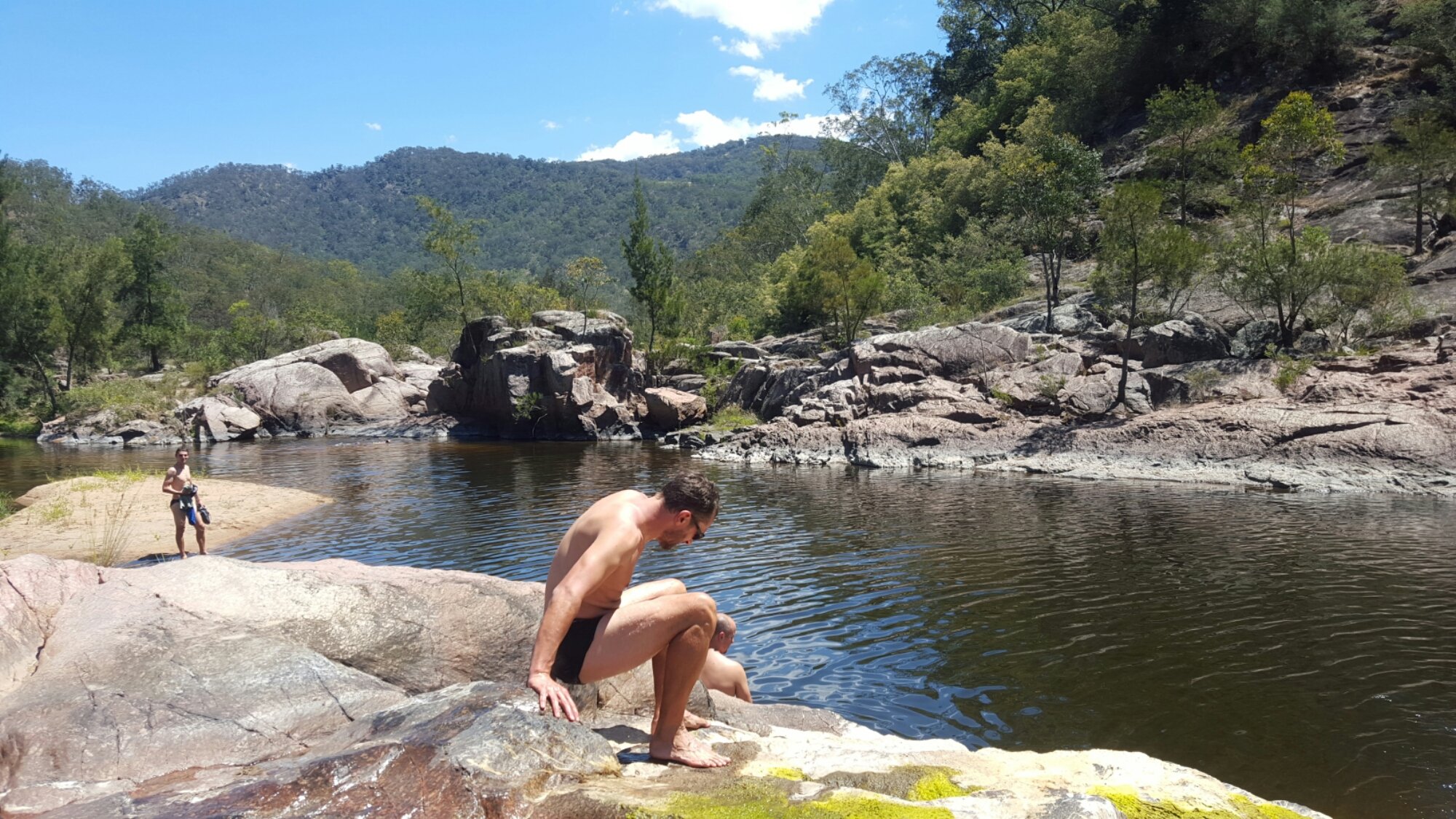 As I got back to my bag to get changed back into clothes, just 1 metre next to my bag was this snake . We weren't sure what it was but later after the trip discovered it was a brown snake, which is the second most poisonous snake in the world.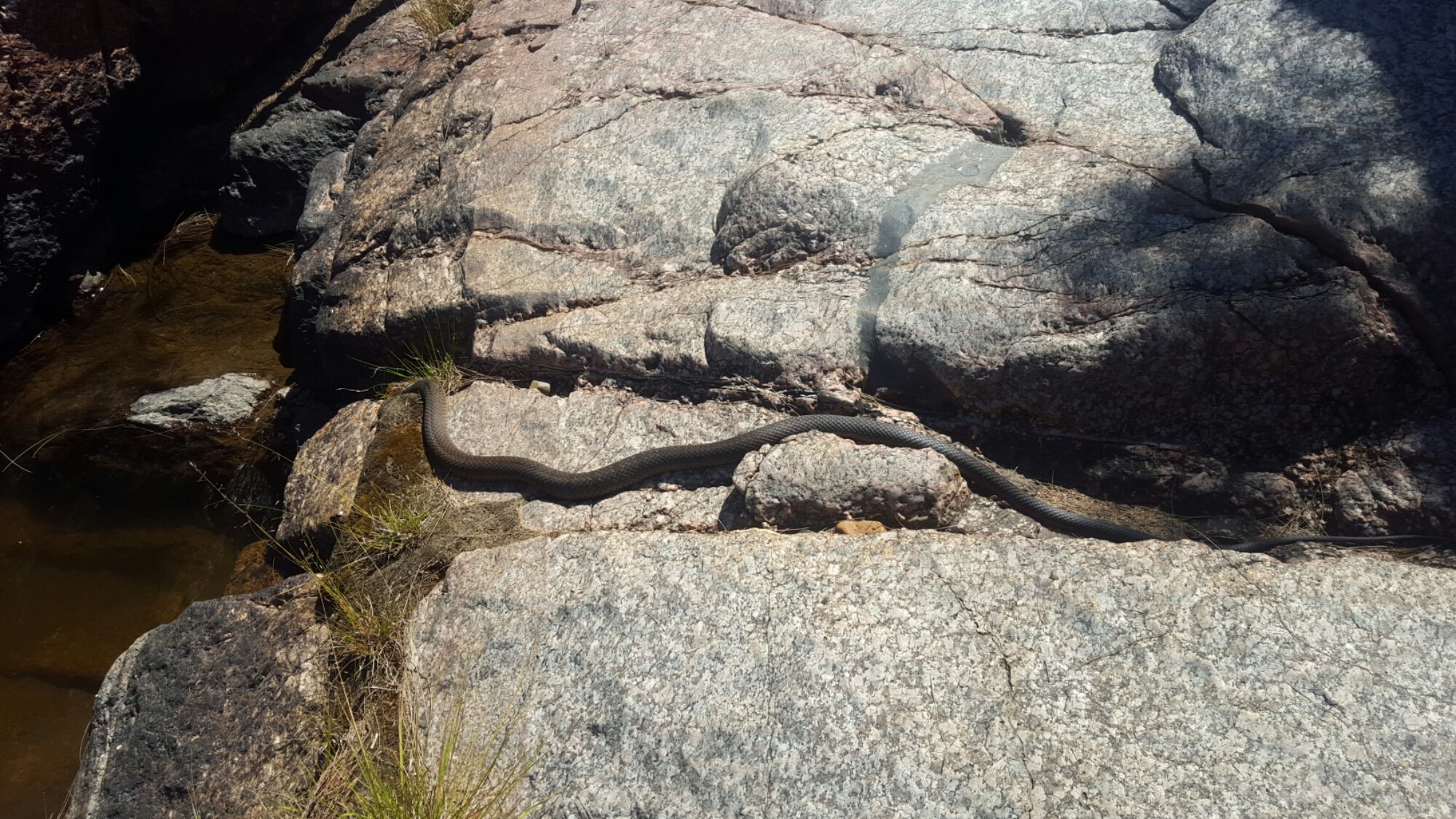 It was not afraid of us at all, it kept slowly slipping it's way towards us as if it was the boss of the land.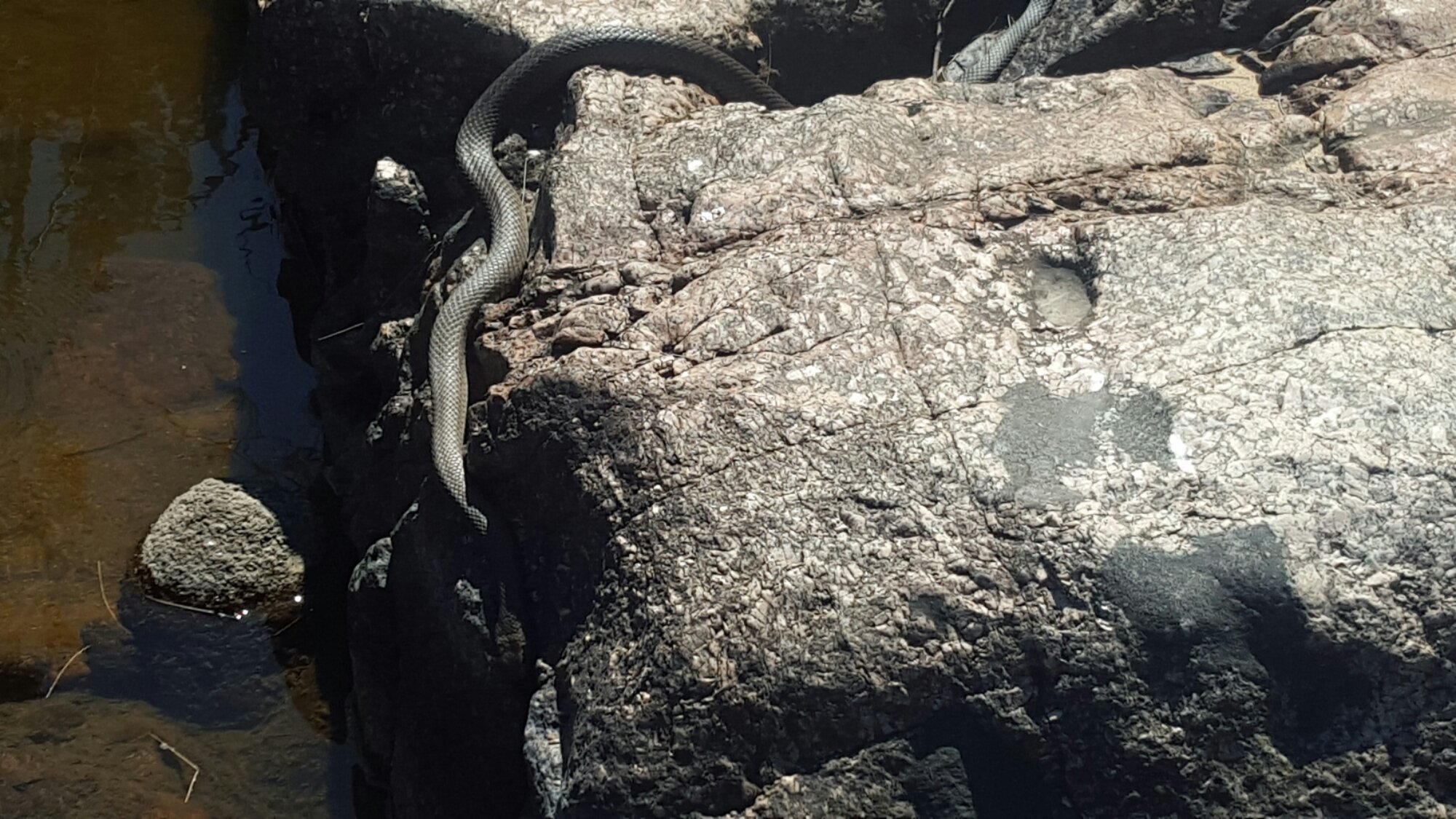 Hooray we reached the overnight camp site after a really hot days walk.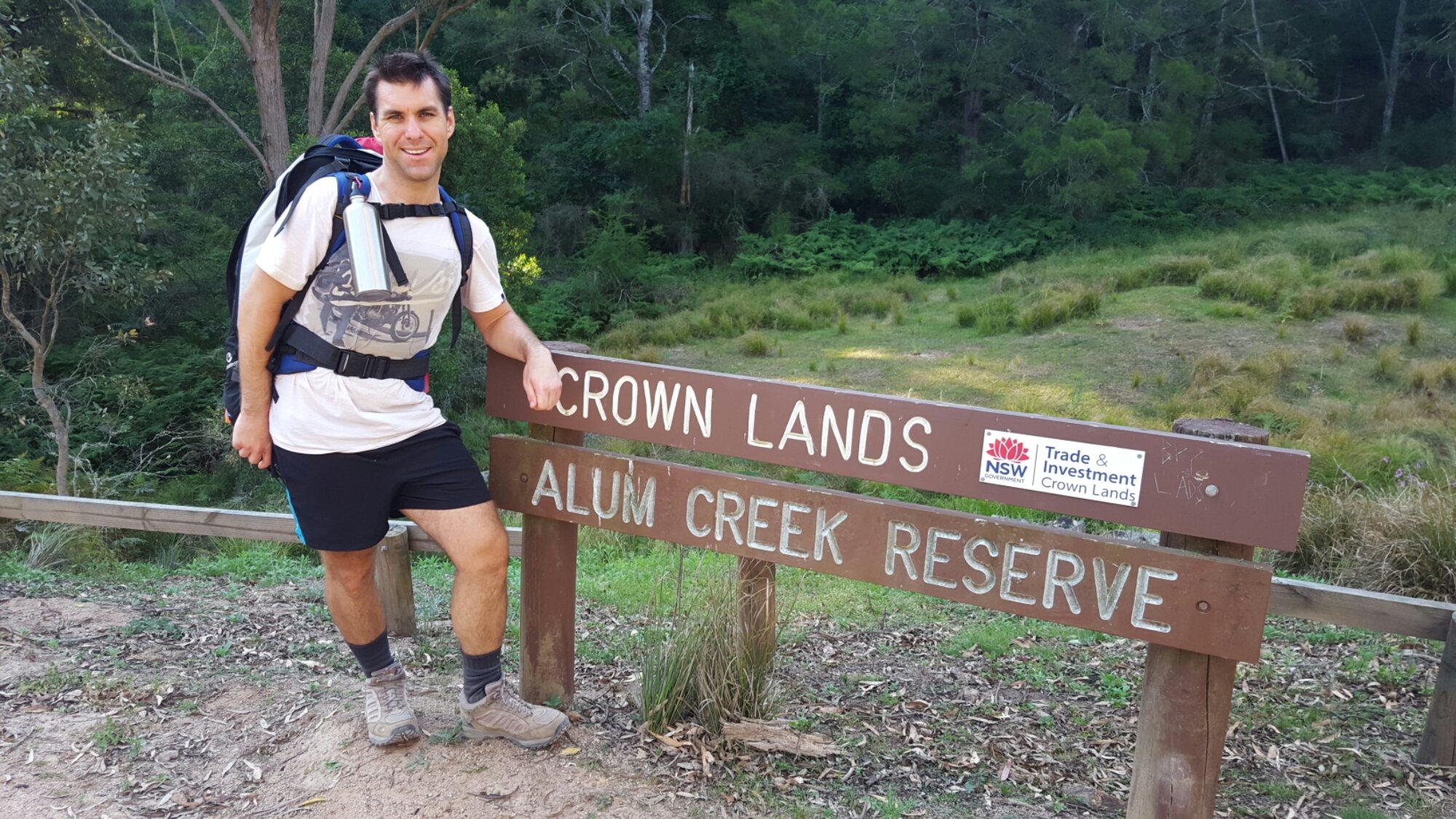 The campsite was in a little valley, really cooled down nicely which was really good after such a hot day, and as you can see was very remote, quiet and peaceful.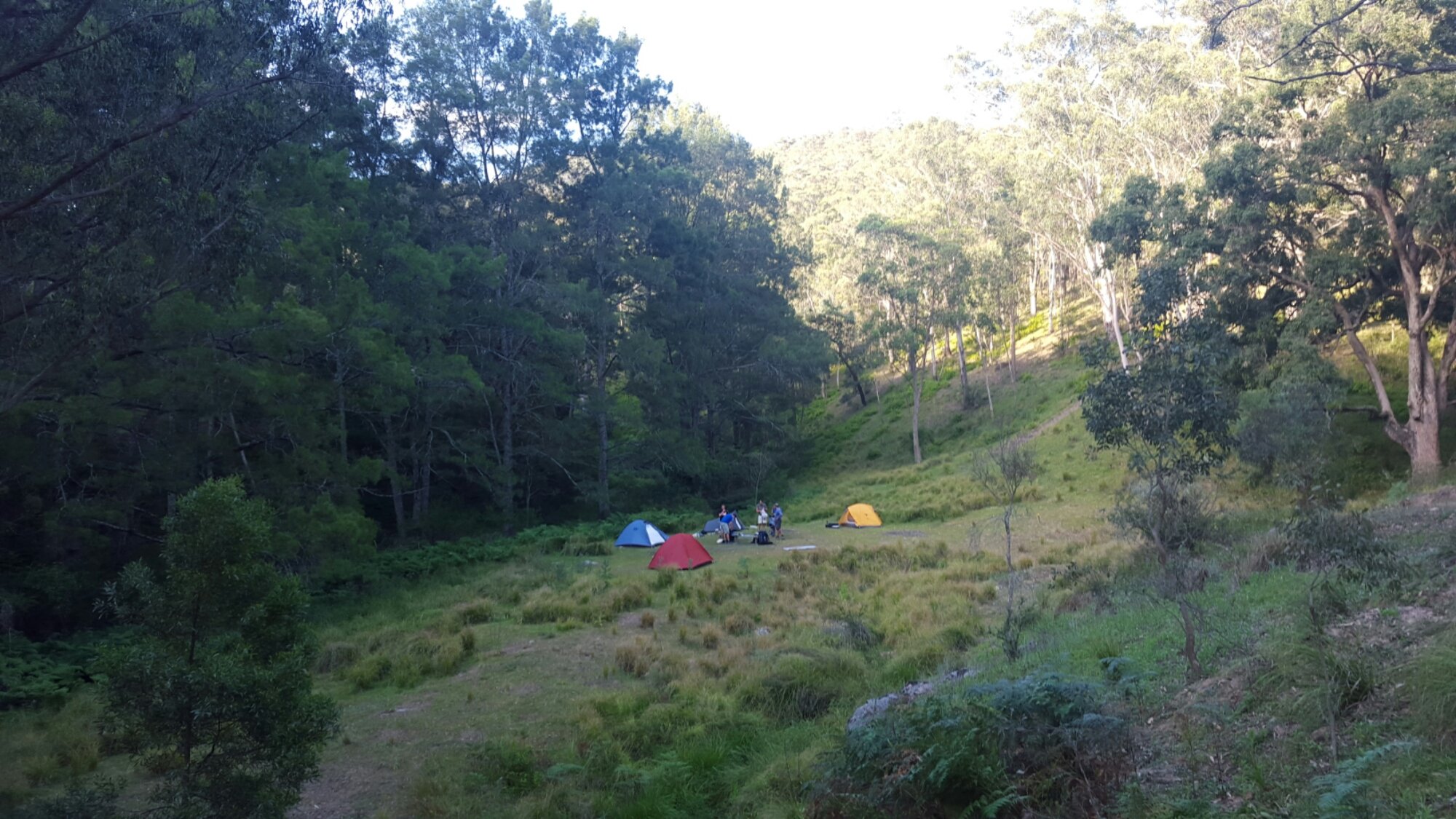 This is what the locals call a 'lazy wombat', basically a dead womat being attacked by a thousand flies, slowly being eaten. it stunk so bad!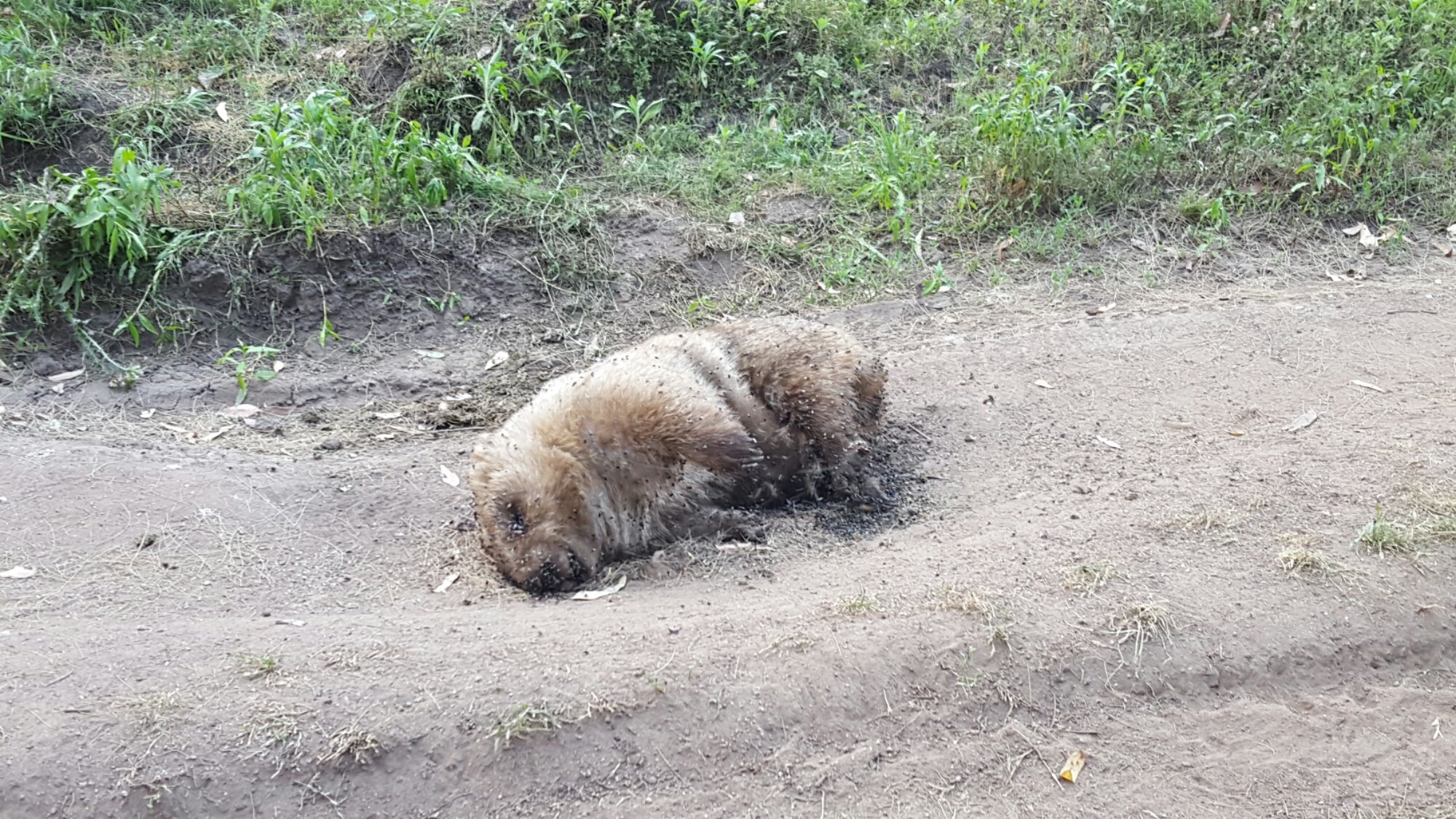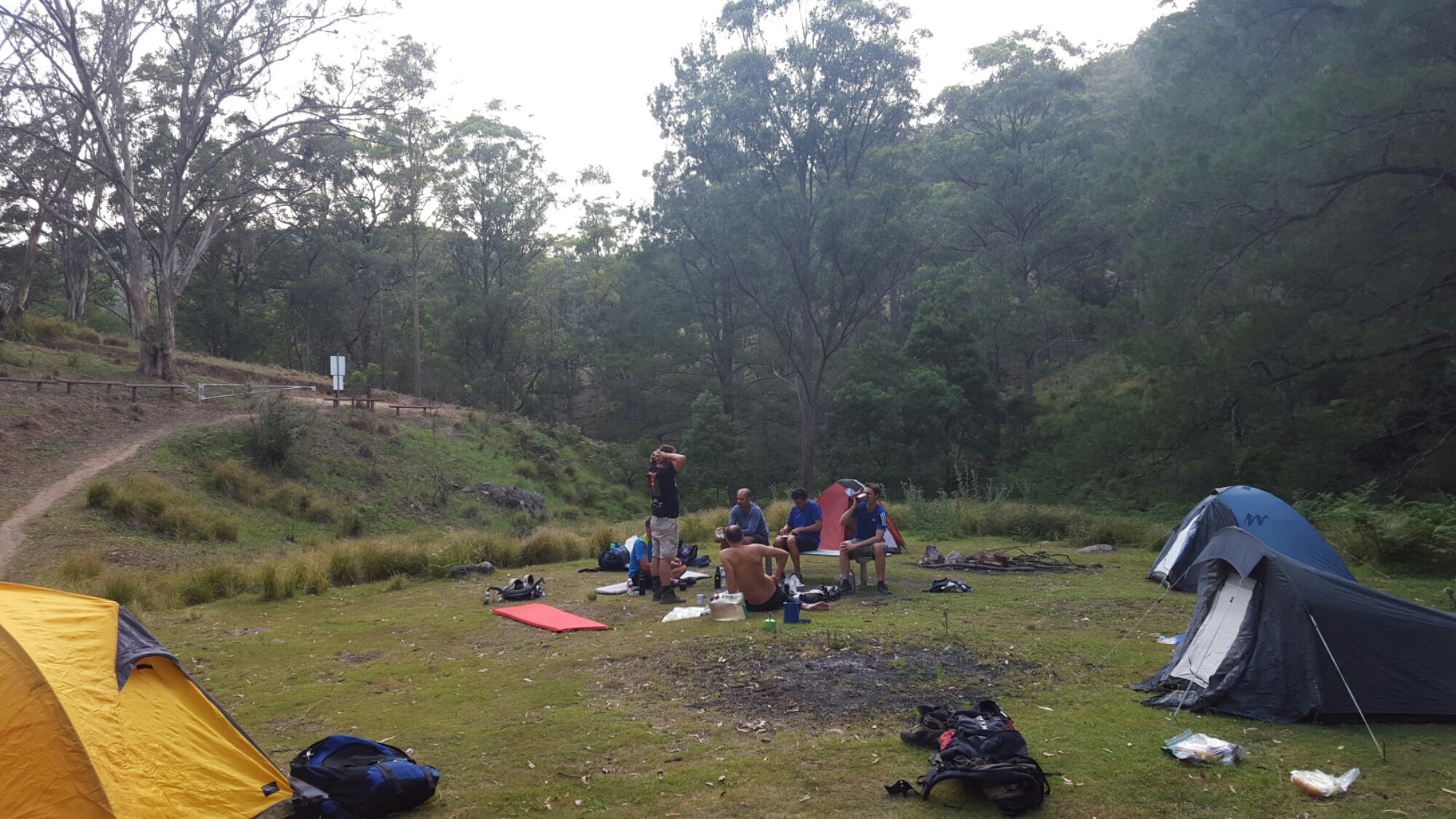 Dinner consisted of wine from the earlier winery, plus 3 othwr wines and French sausage, plus lots of other alcohol types including Johnnie Walker Black Label and bourbon and re-hydrated food which wasn't that bad.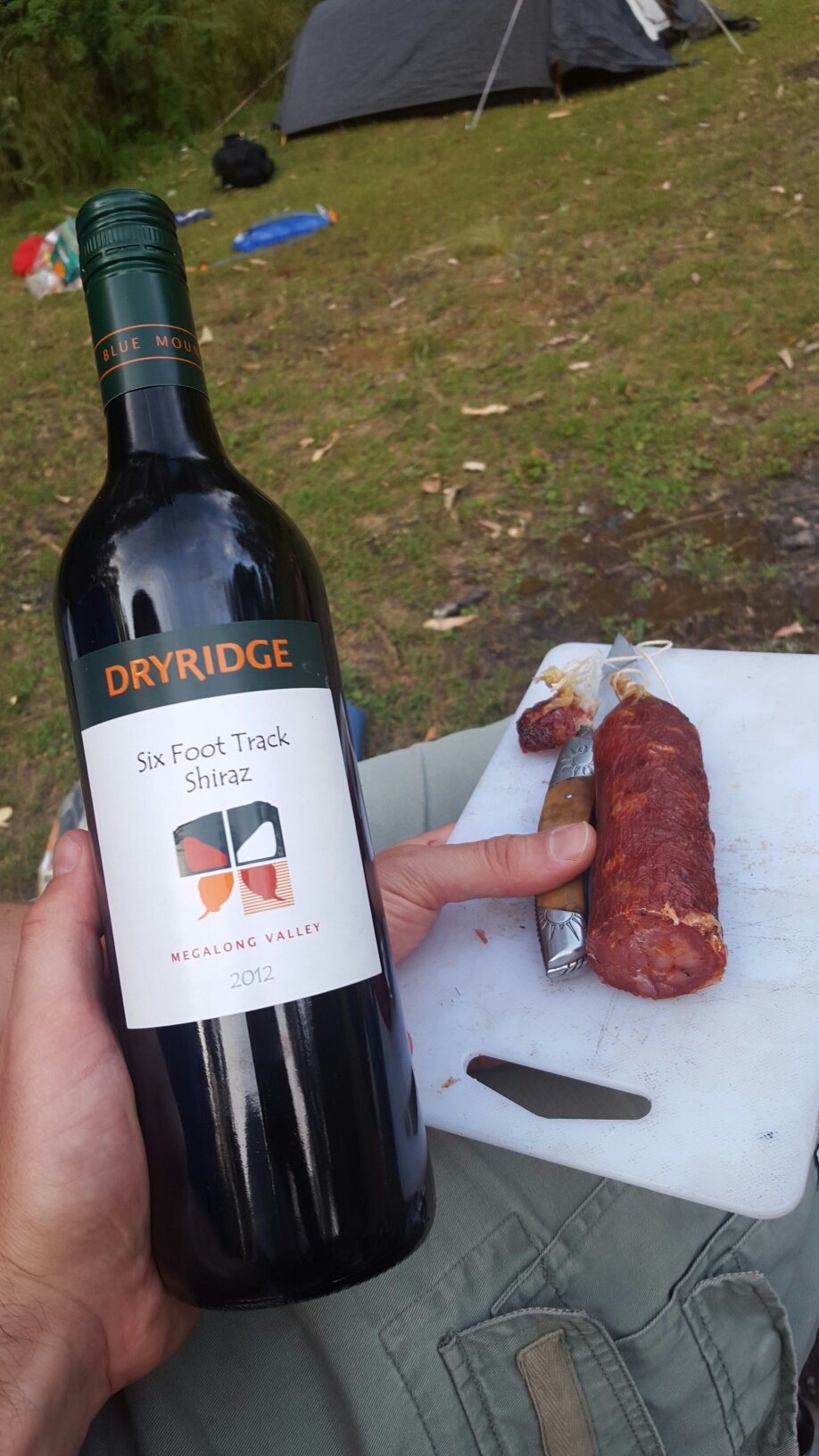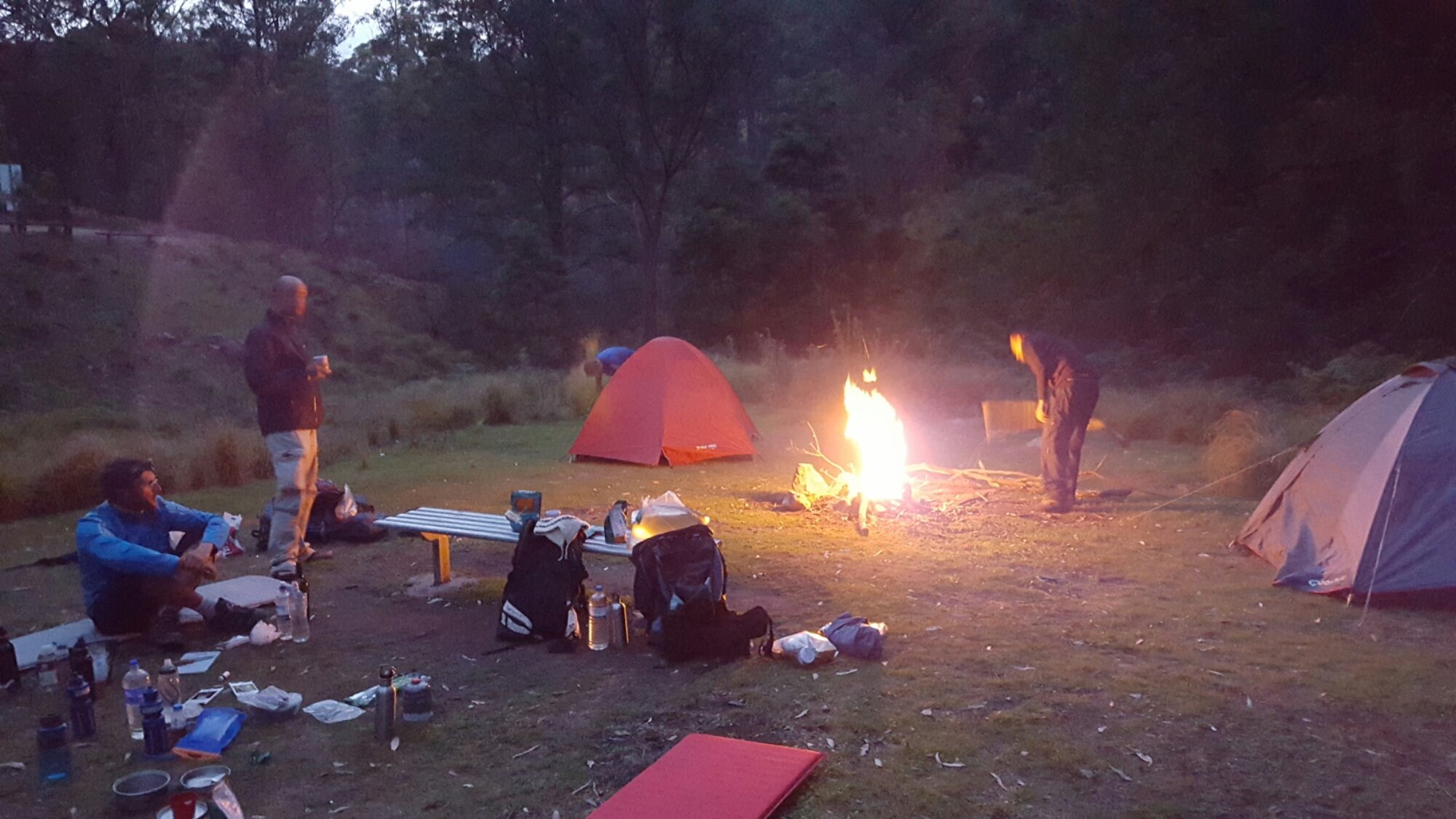 Beginning of the day 2 trek. Day 1 was 20 km's, day 2 would be 24 approx km's.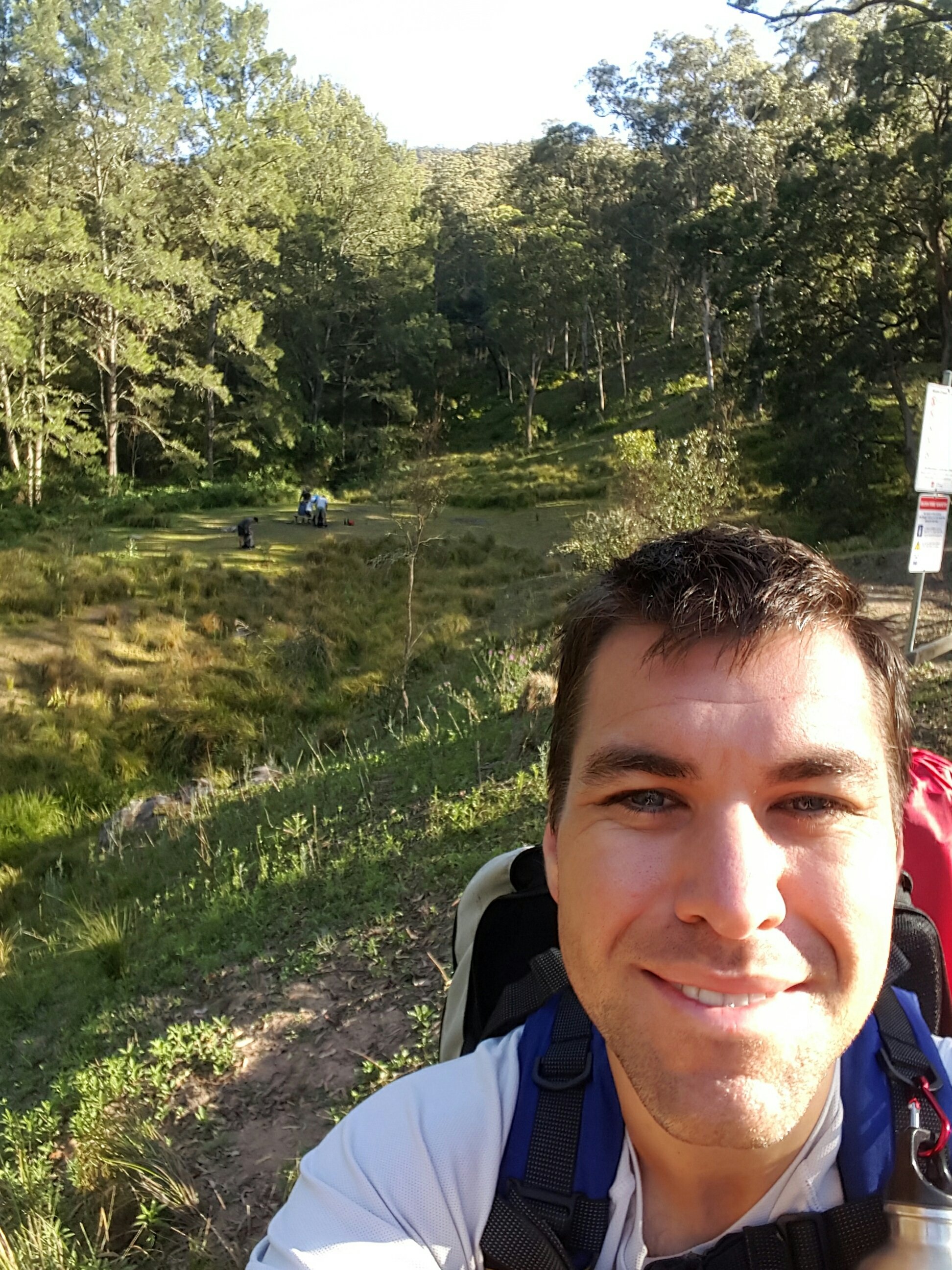 There is some beautiful green and bushy scenery that beginning of day 2. It was nice to prepare for a very long uphill most of the morning of day 2.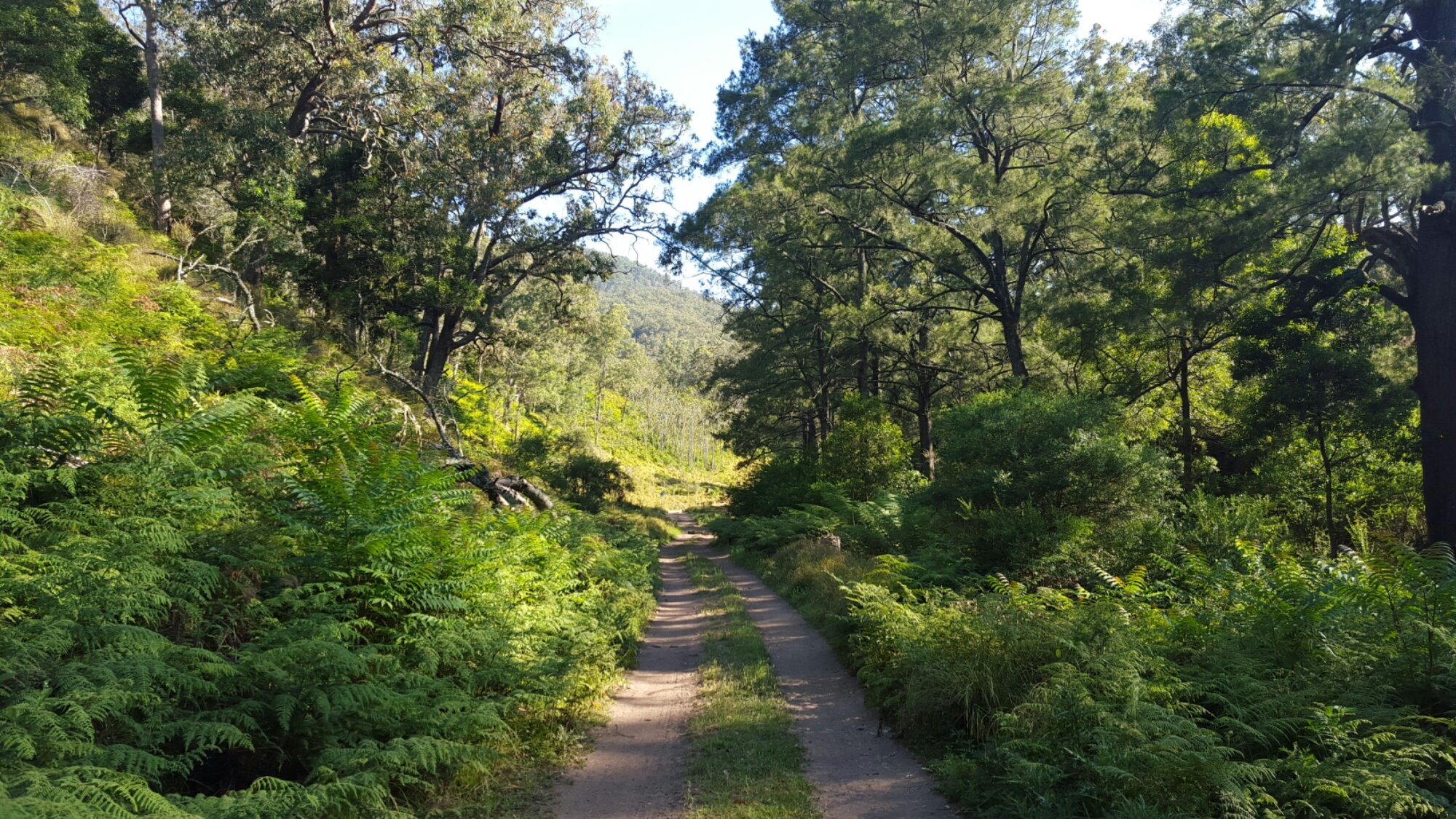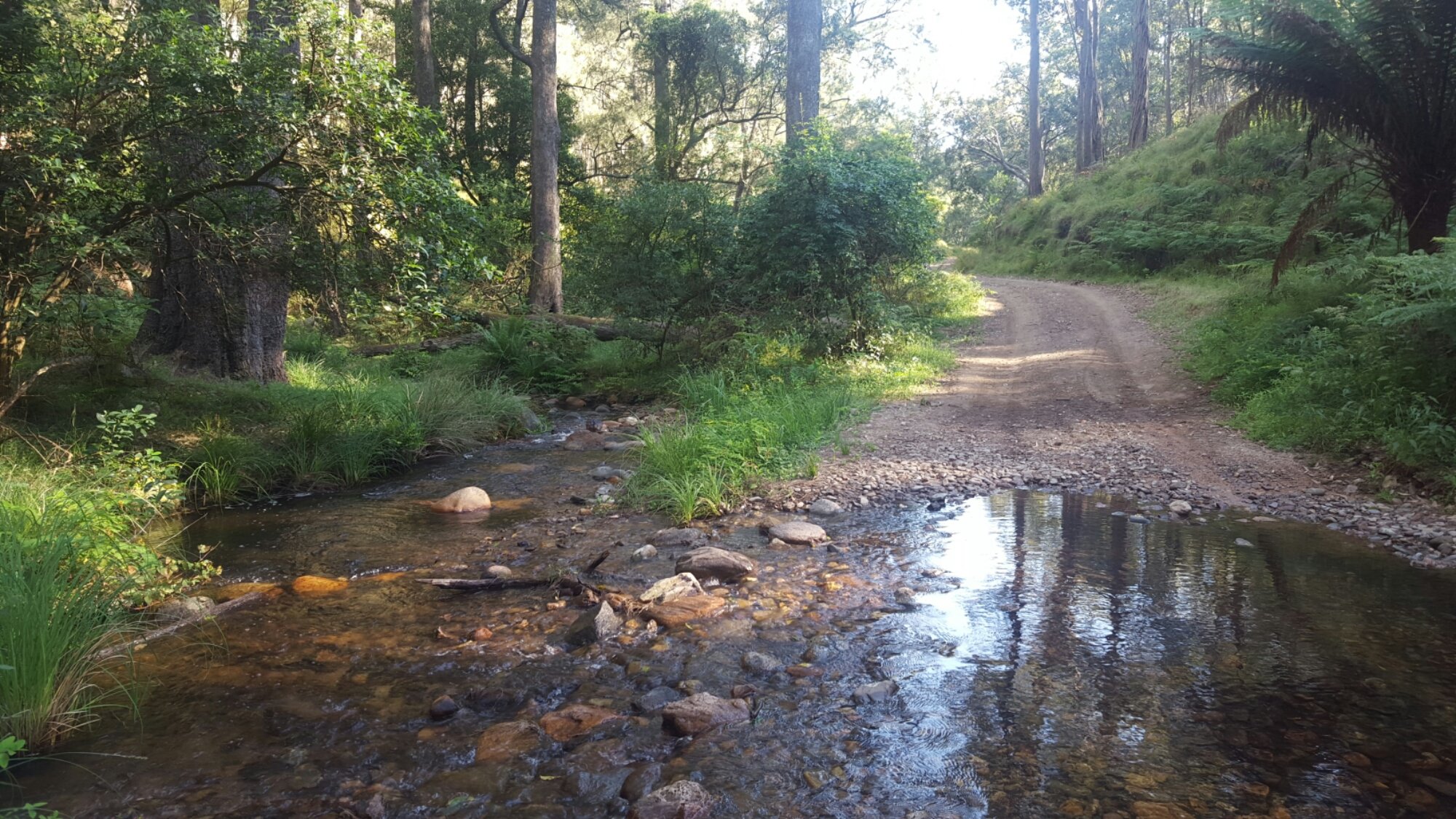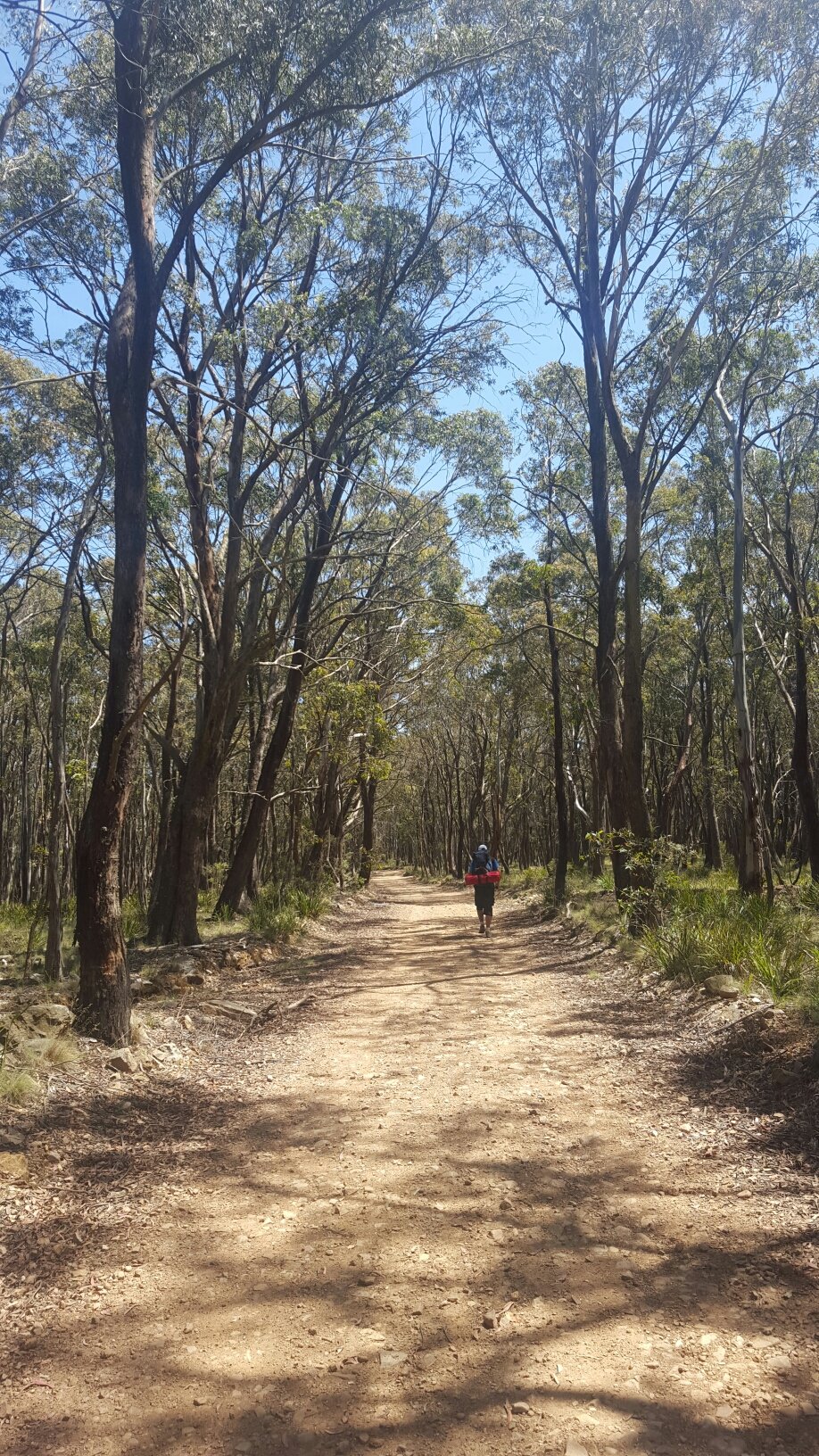 Beautiful flower Meadow out in the middle of nowhere.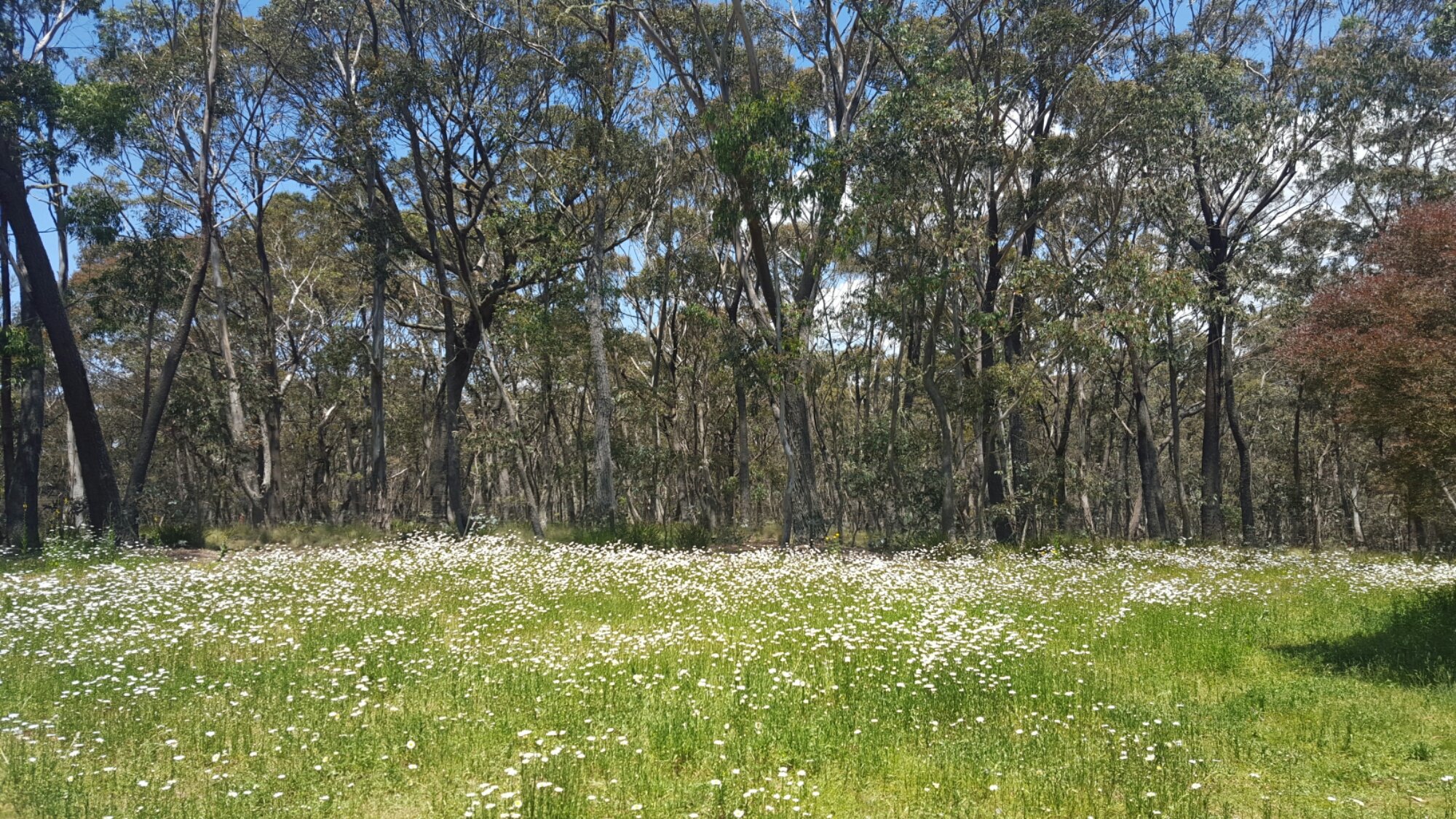 Lunch stop day 2, there was a freshwater tank here which is excellent for us to fill up. Day 2 was just as hot as day one, 30 degrees, very hard to carry a 15 kg backpack.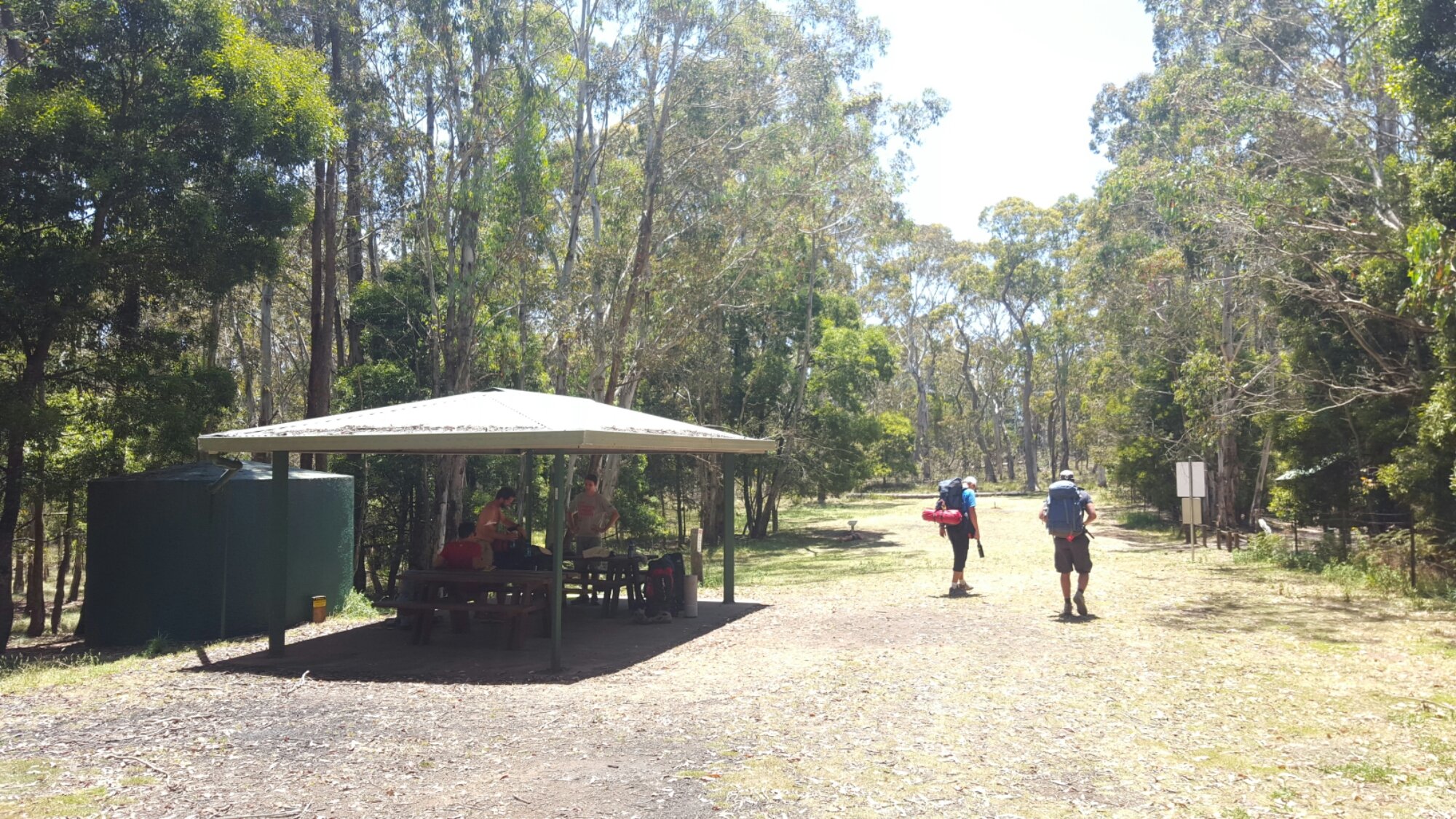 The final downward track to the end, only 1 kilometre to go at this point.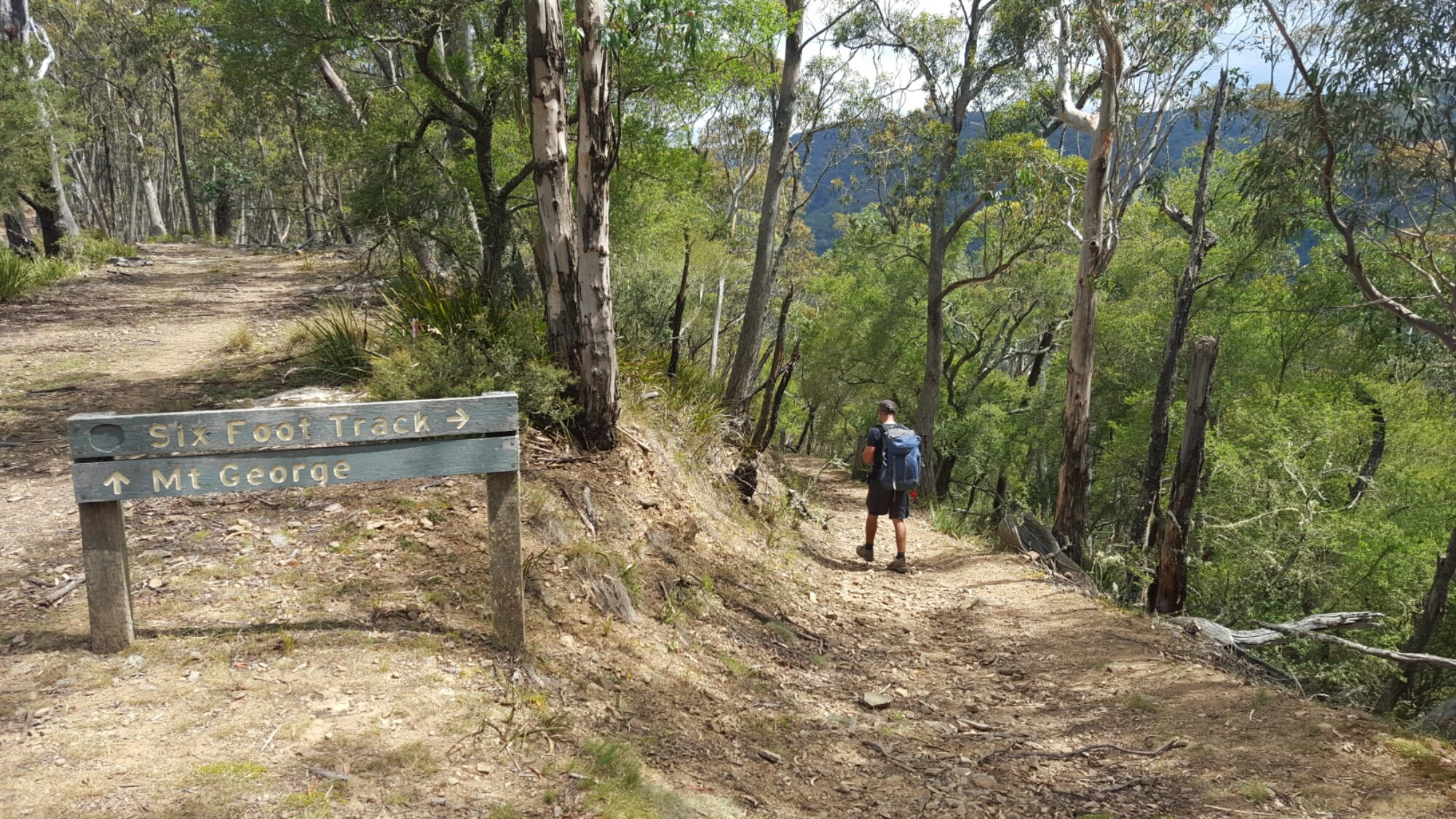 So close now we could almost taste the beer.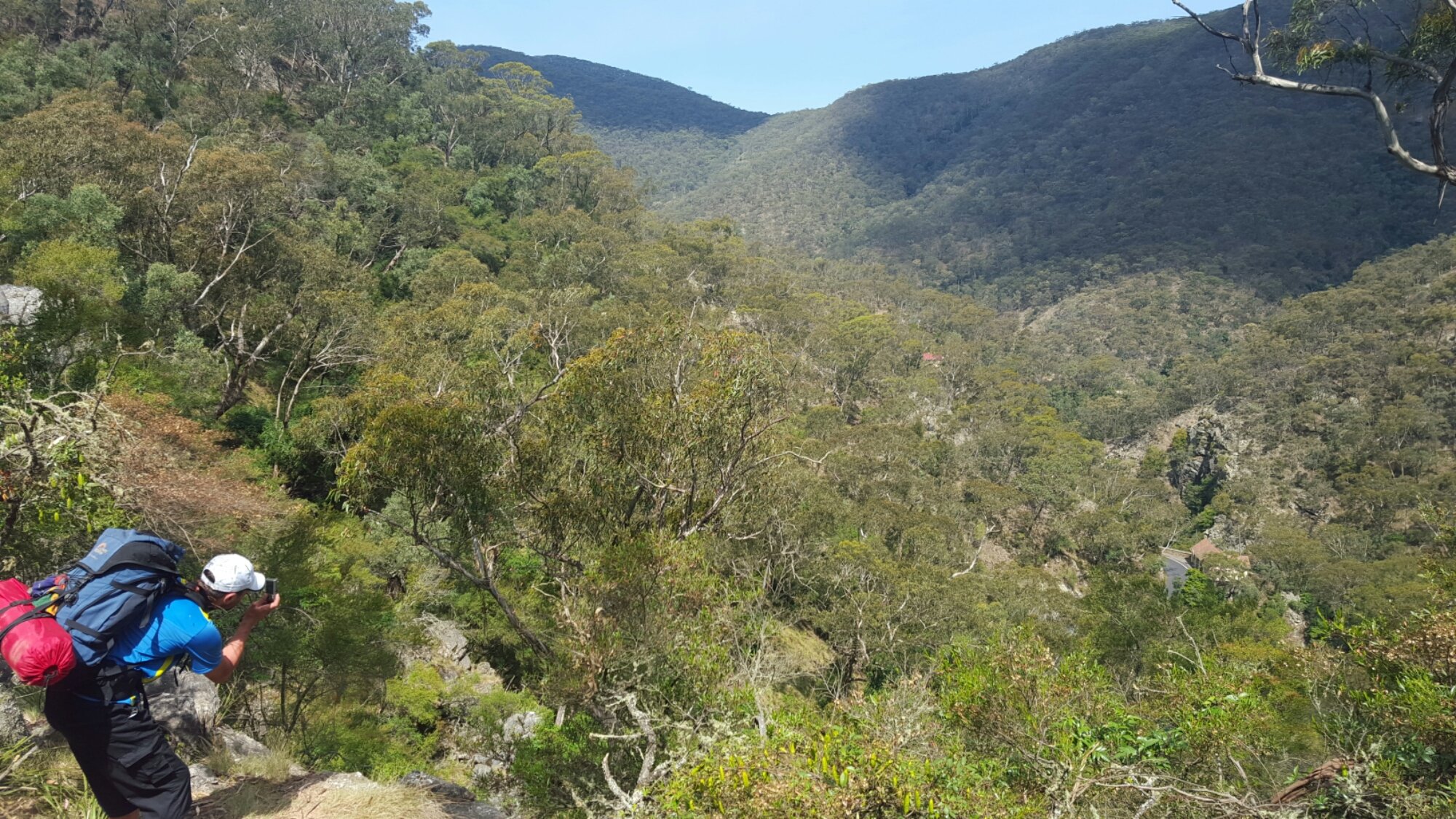 We made it! 44 km's over 2 days of very rough ground carrying a lot of weight, we should all be proud of ourselves!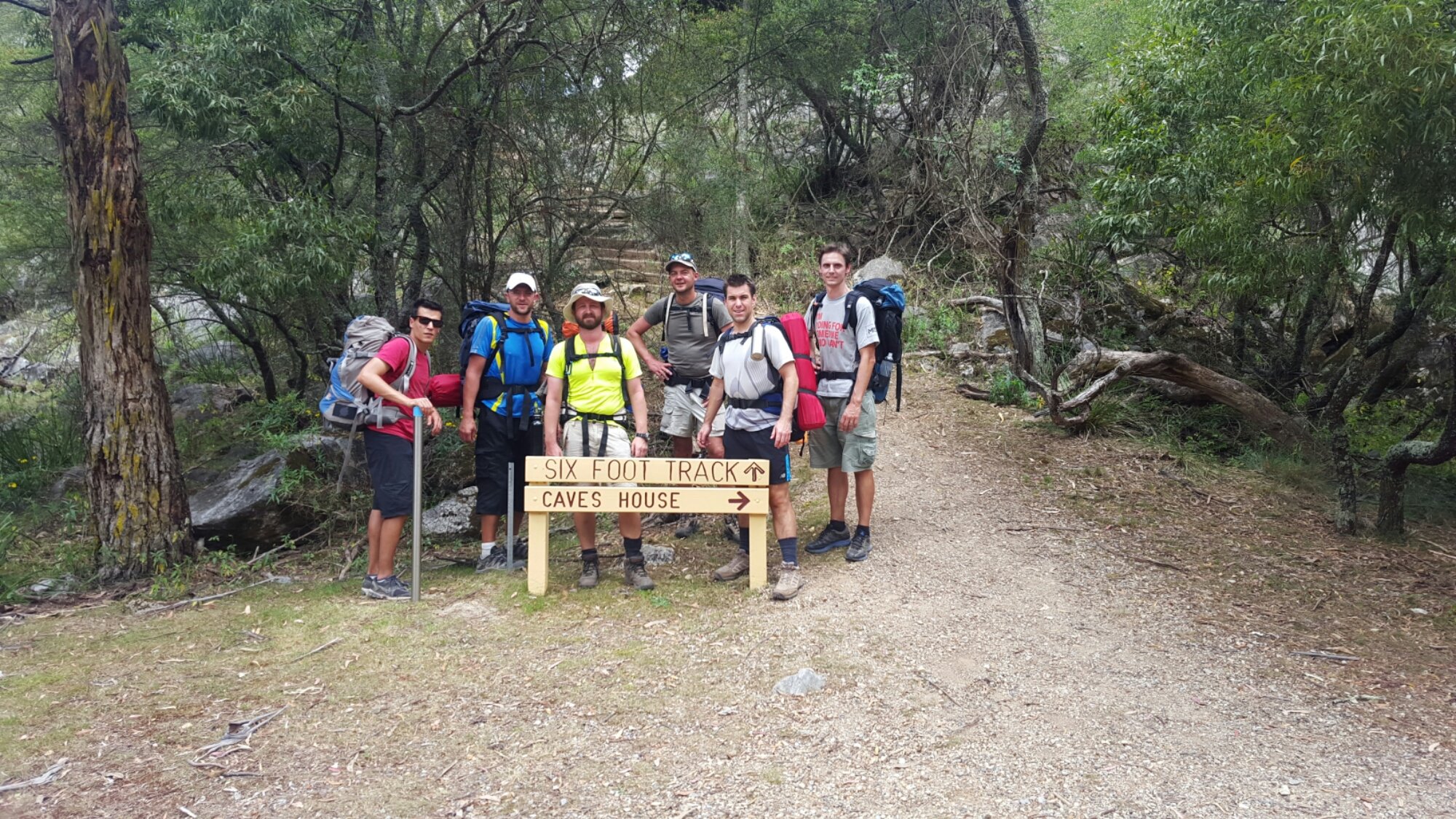 A really well deserved beer at the end tasted like Liquid Gold.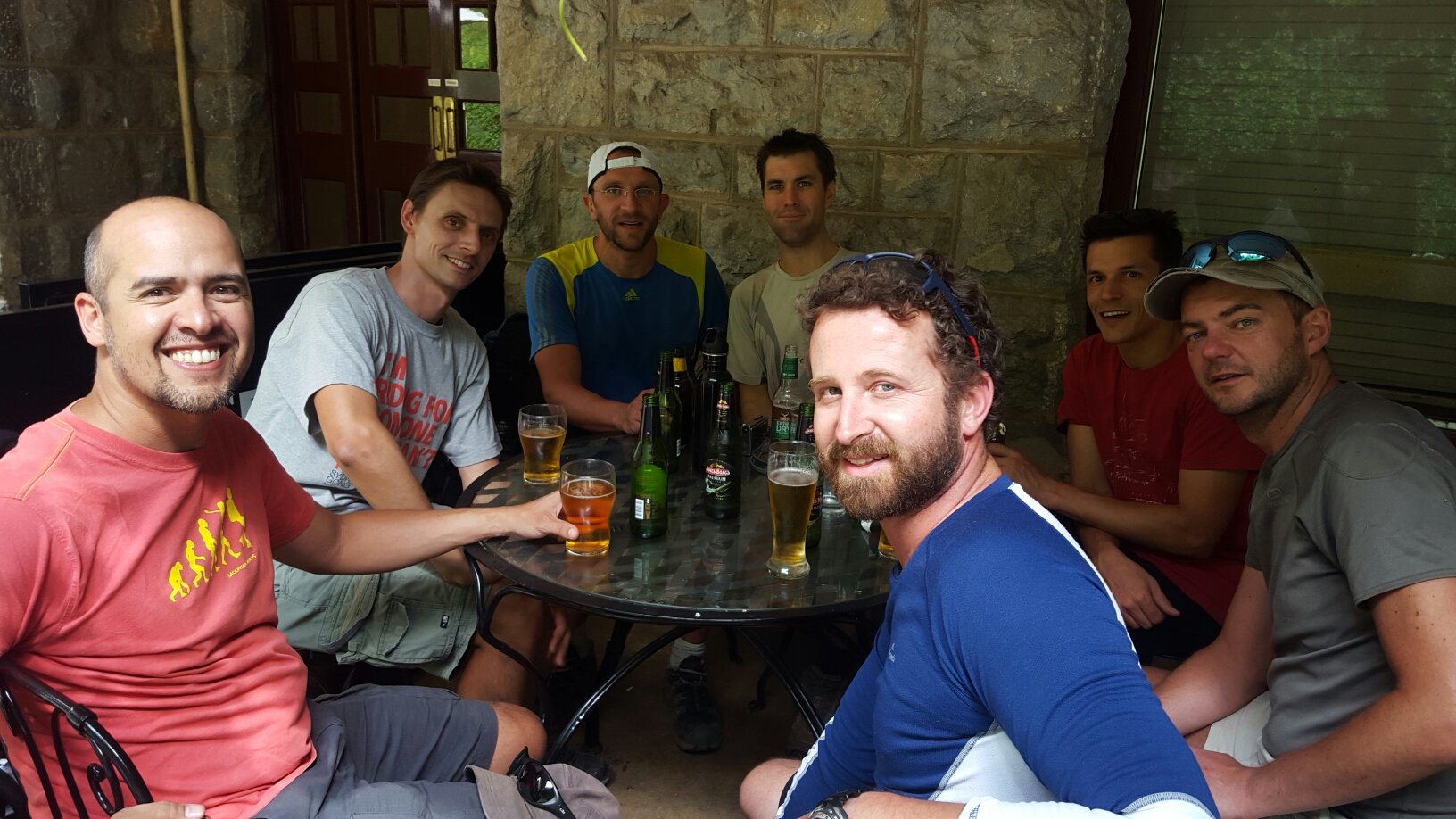 Thank you to Ben for organising the trek, it was very well organised with all the supplies, thank you to everyone I shared this experience with.