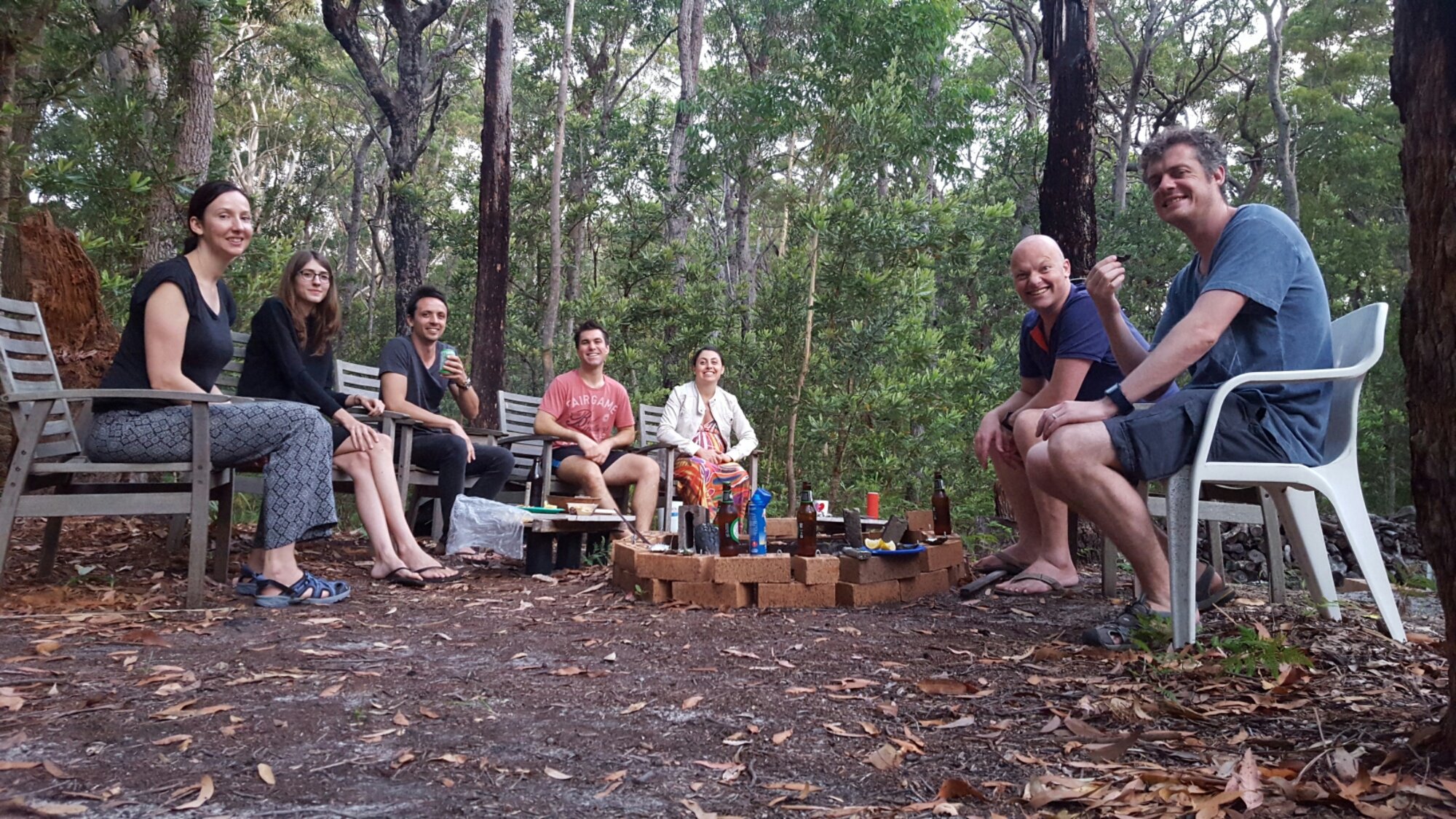 This year we wanted to go away from Sydney for NYE to escape the bonkers crowds. We went to Sanna's mums new holiday home which has just finished being built.
Friends that came were Troy & Ali, Sam & Brendon and Steve.
It wouldn't be NYE in Australia without a barbie mate!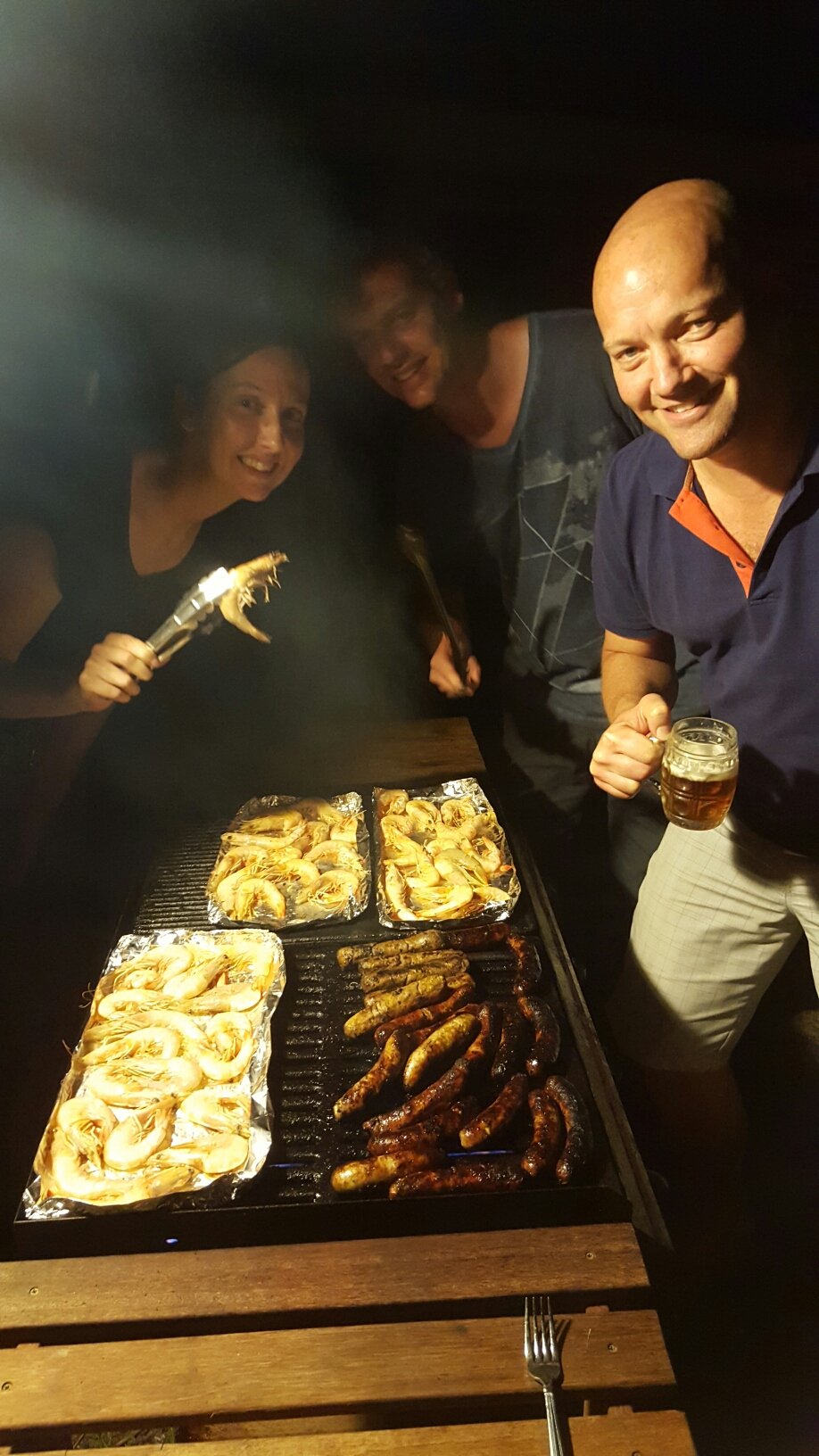 Here's NYE celebrations in the bush!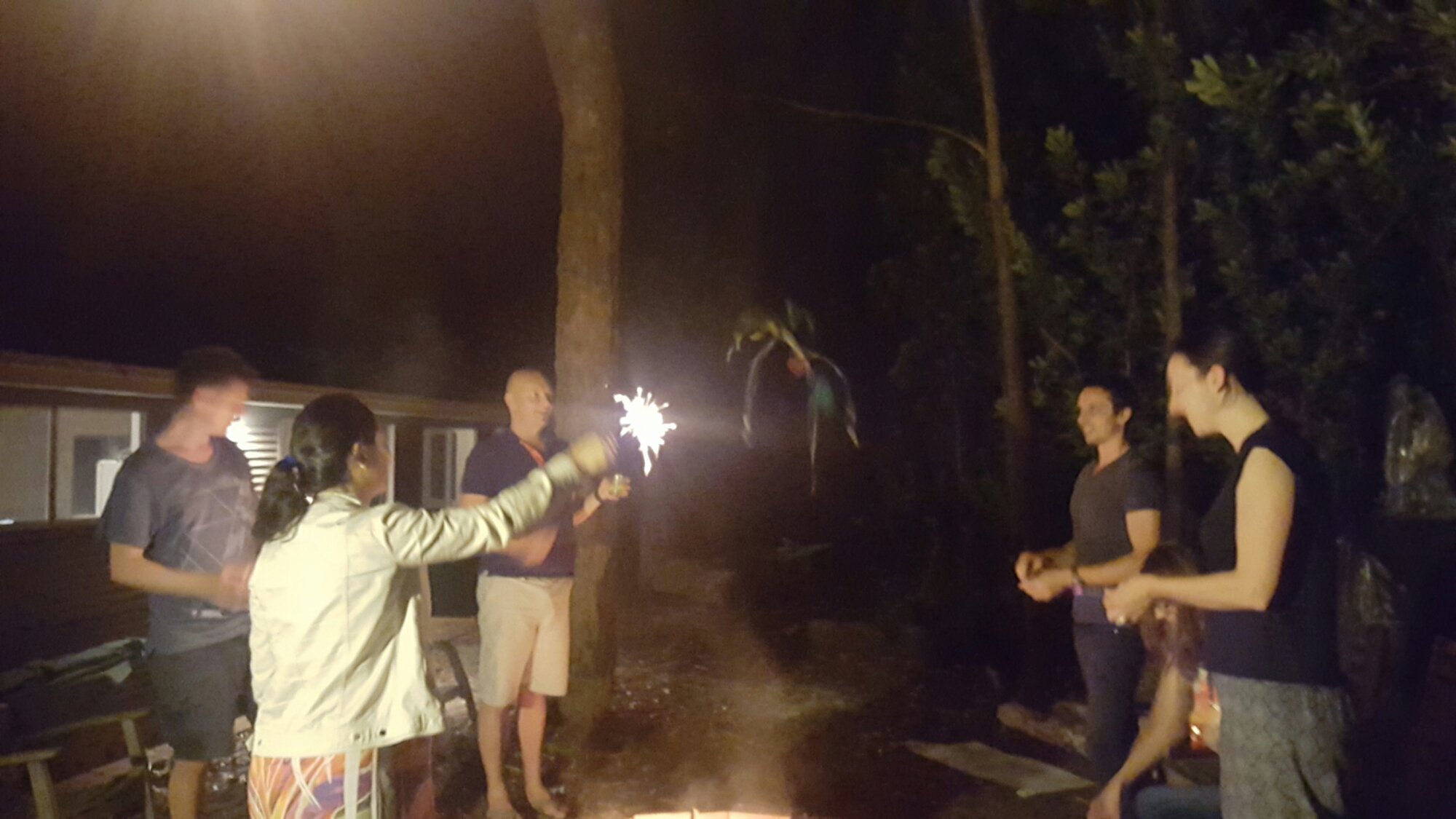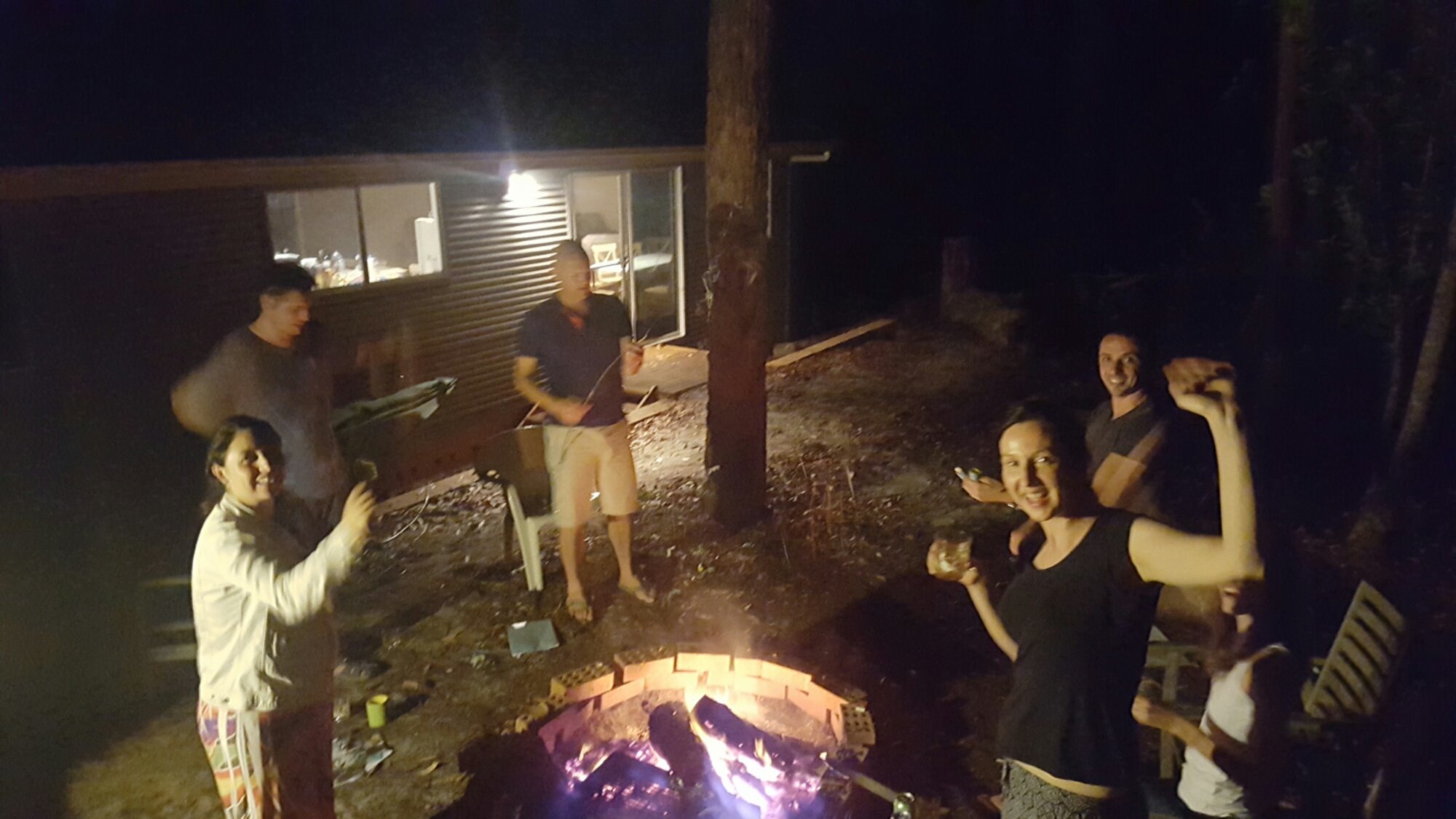 New Years day there was a lot of lazing around, Troy and I nursing hangovers, and a bit of Cricket Monopoly for those who's brains worked.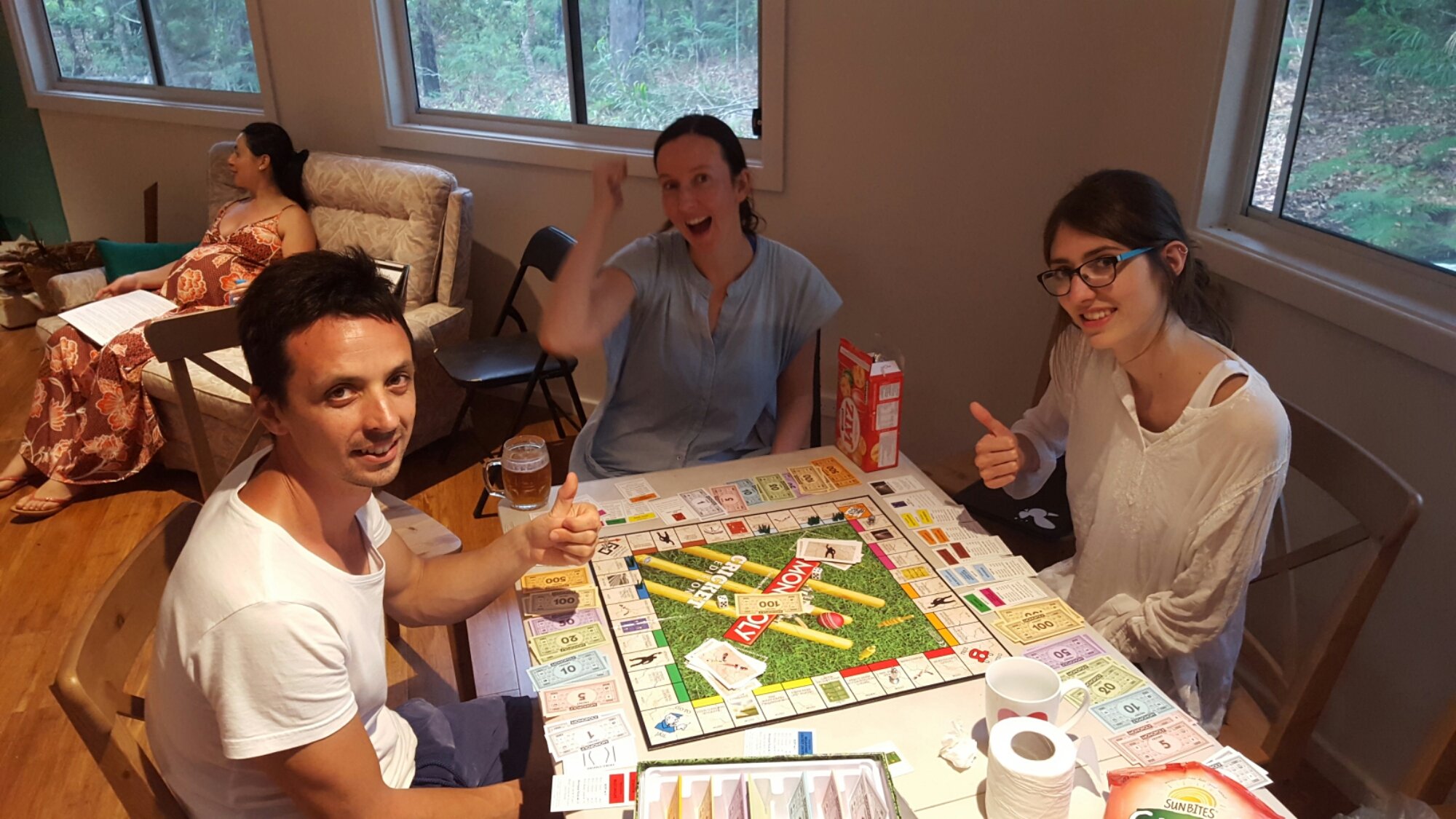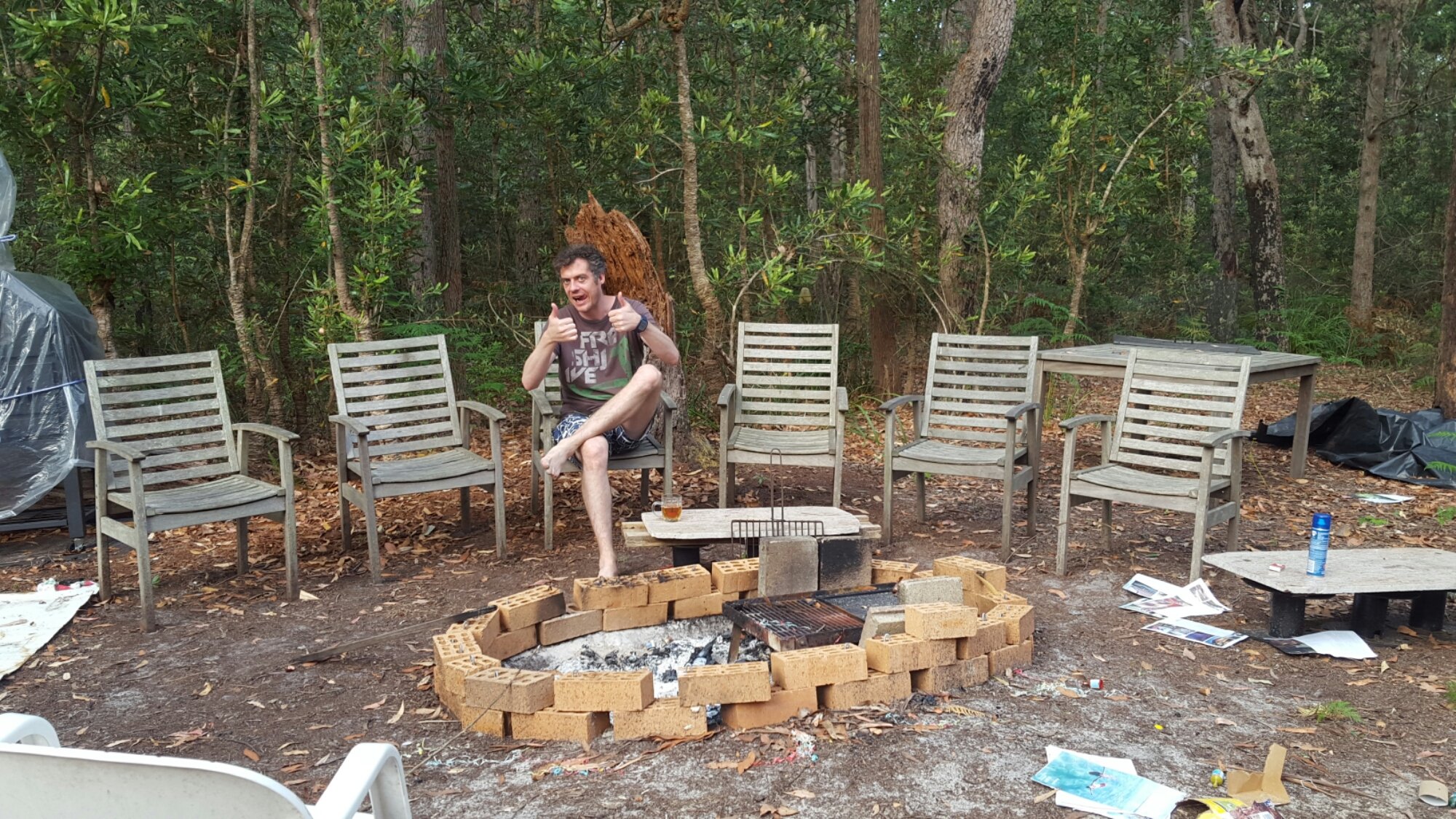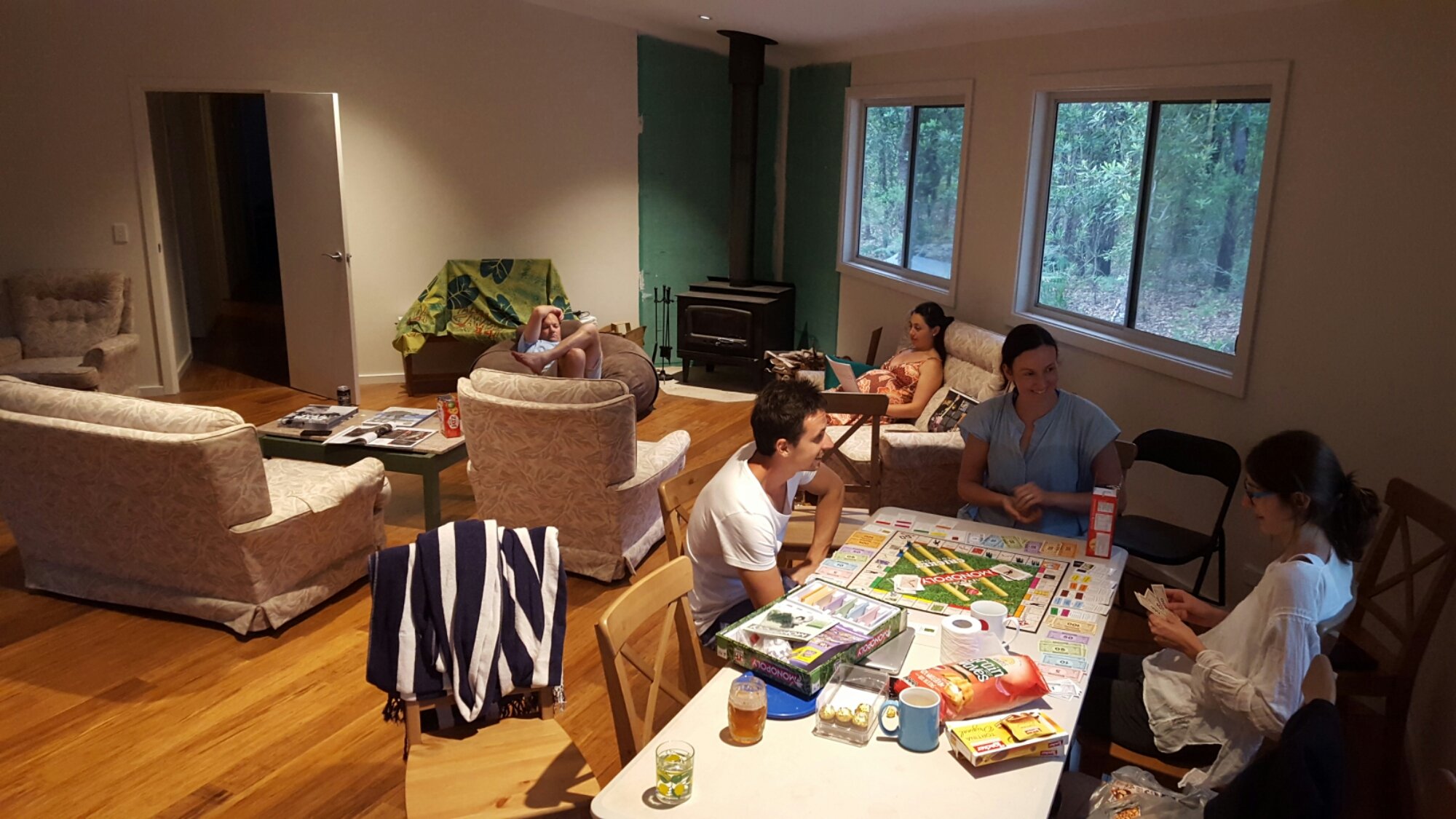 January the 2nd we walked out to Green Island which is only accessible across a sandy/rocky stretch at low tide.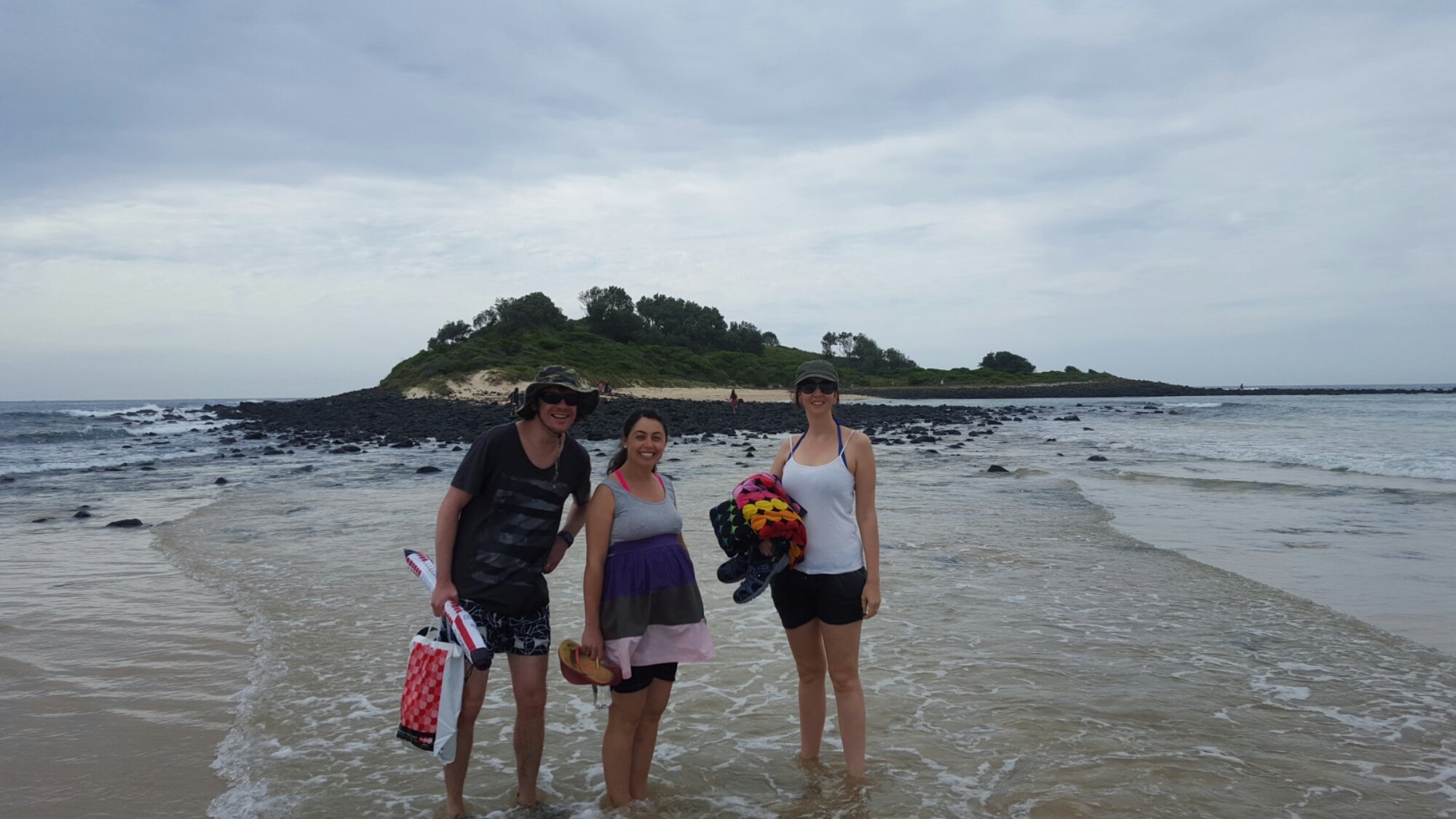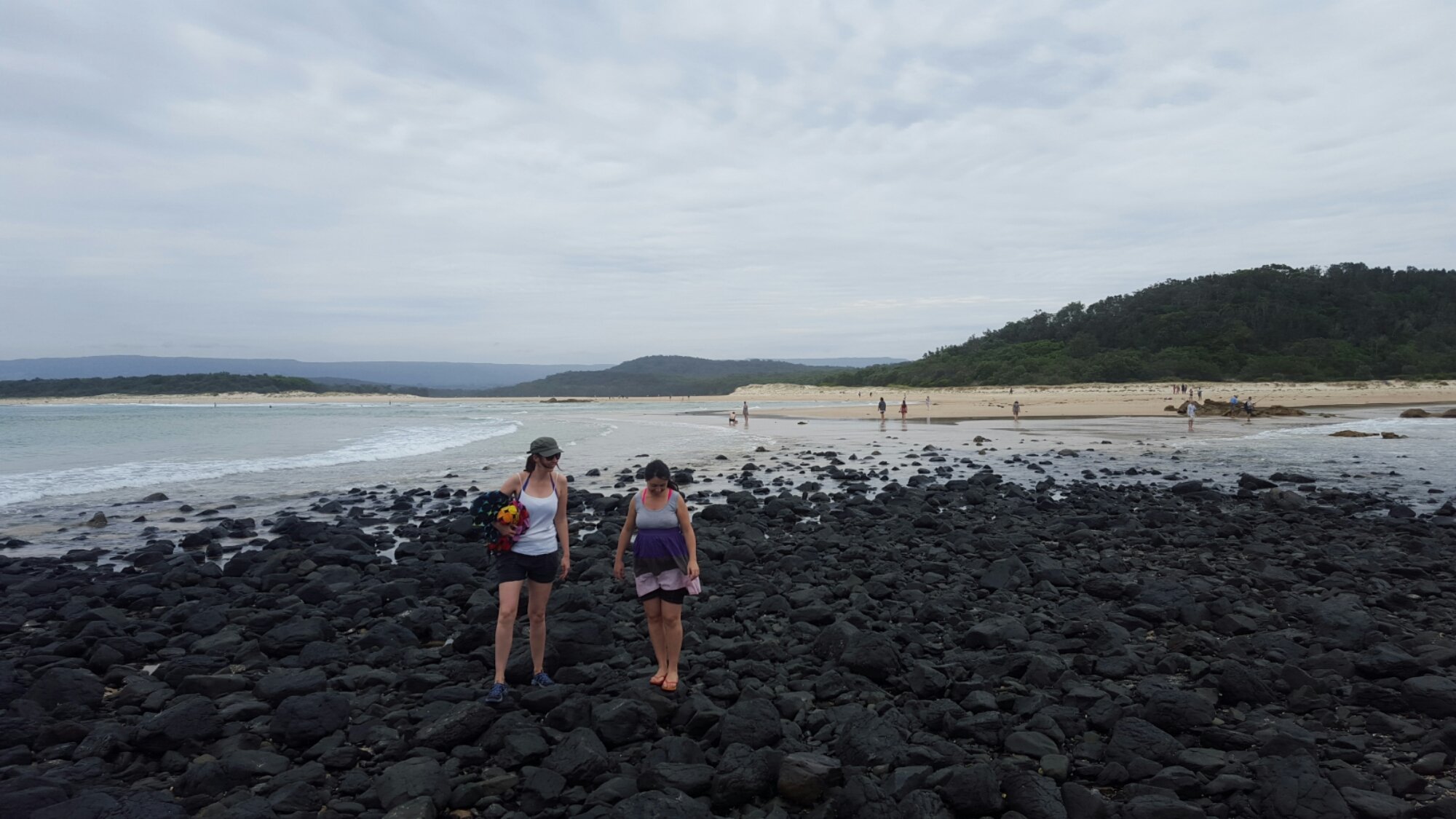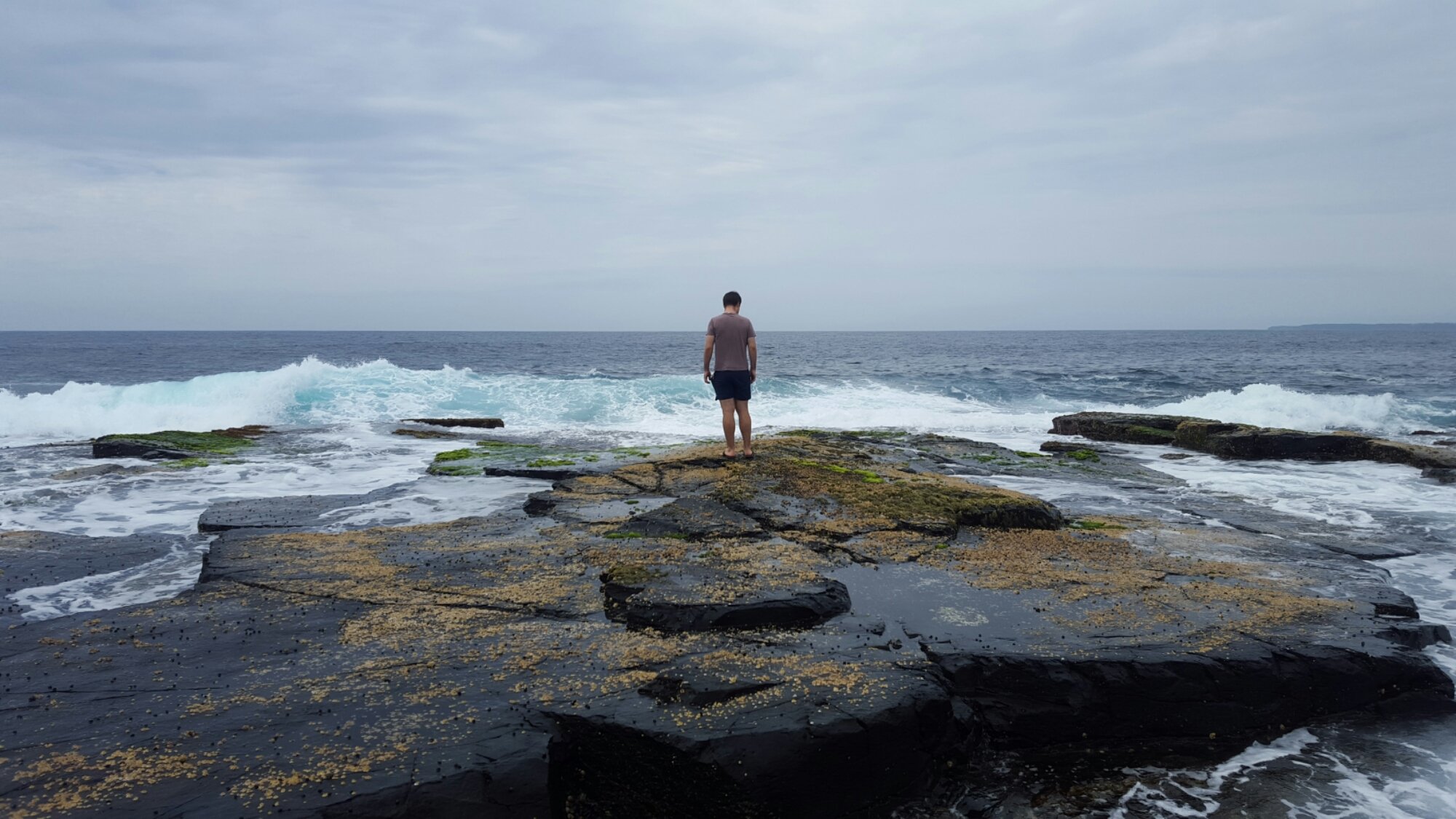 Steve here was battling to get a stable temperature in Sanna's mums new Wood fired pizza oven.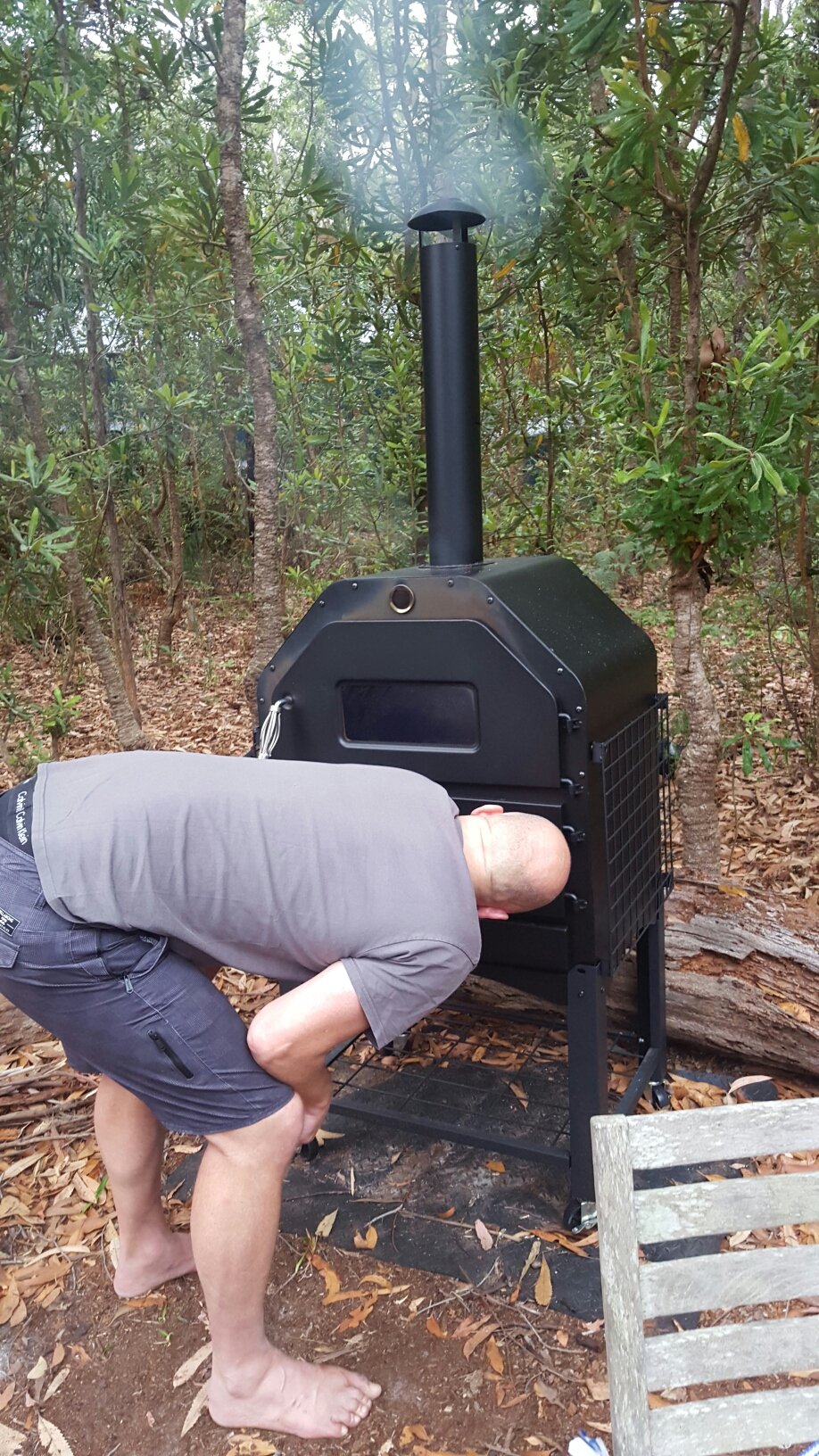 Troy and I invented the 5cm high 'Volcano meat lovers pizza'.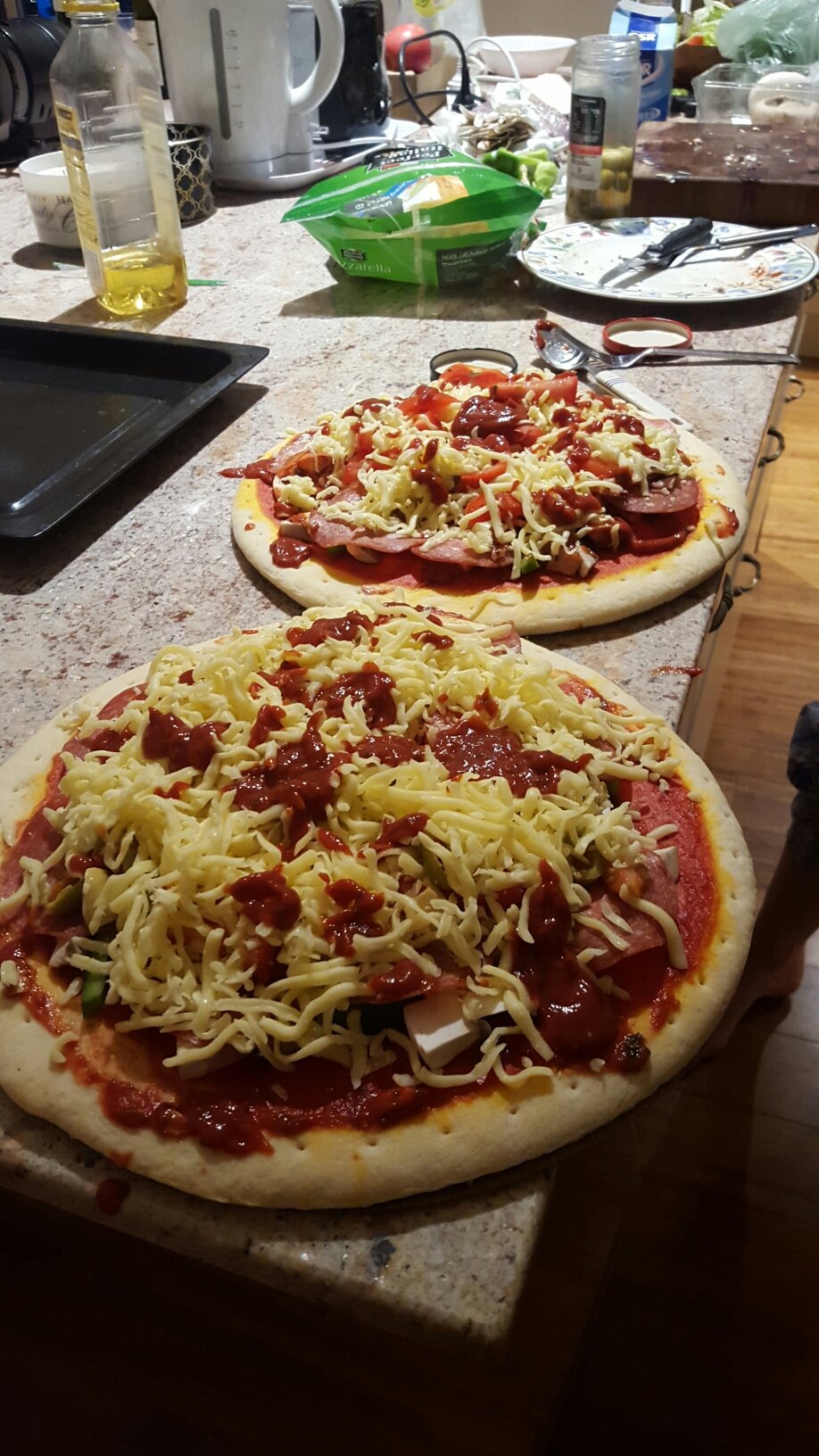 Wood cooked pizza had a real smoky smell to it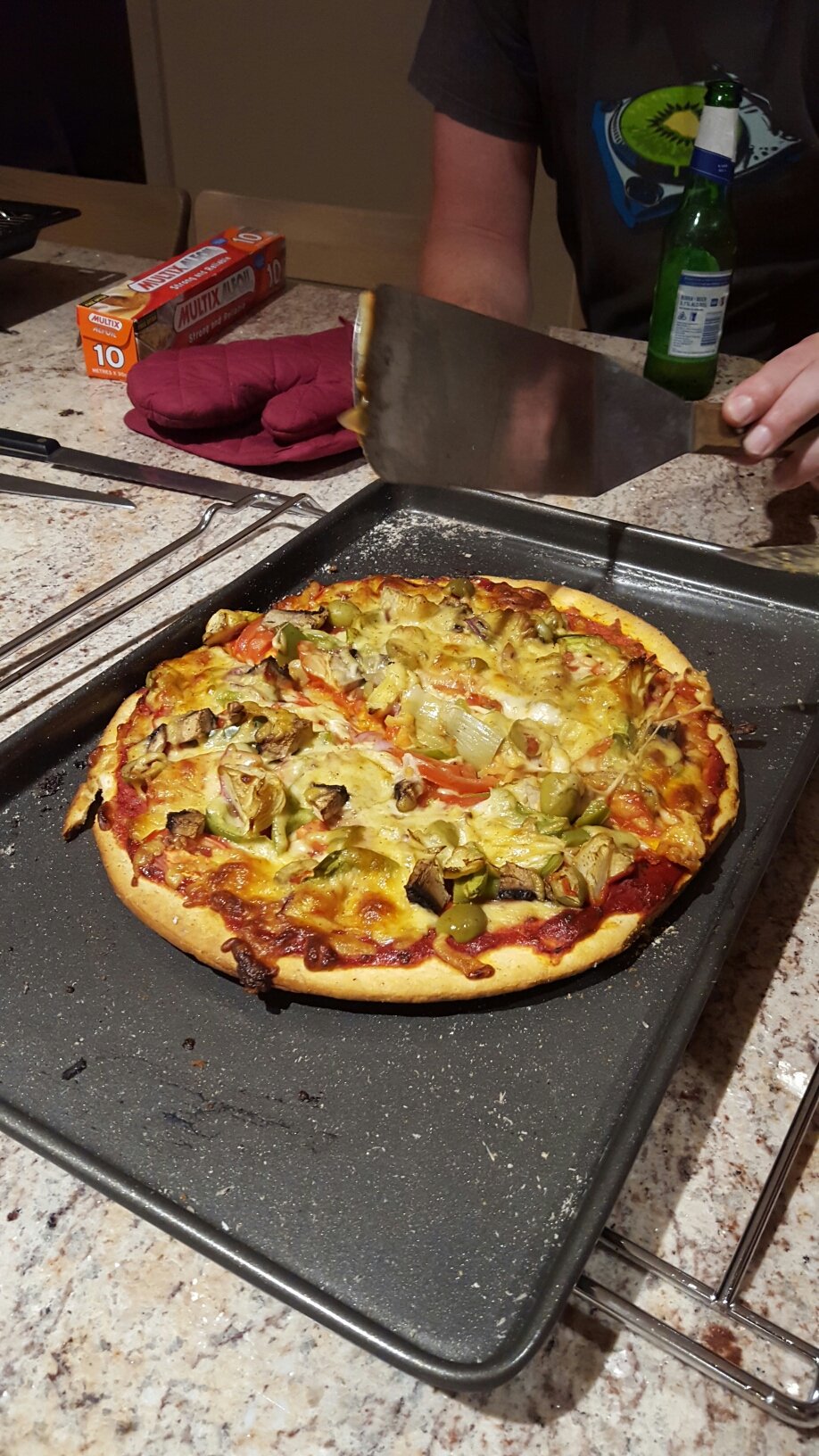 Time to leave and the locals came to say goodbye.