I was invited by friend Courtney on 3rd March to the Australian launch of the new Porsche 911 (991) generation 2 launch party. Interesting technically as now Porsche has switched ALL their 911 models to use turbocharging, something the purists are not so happy with.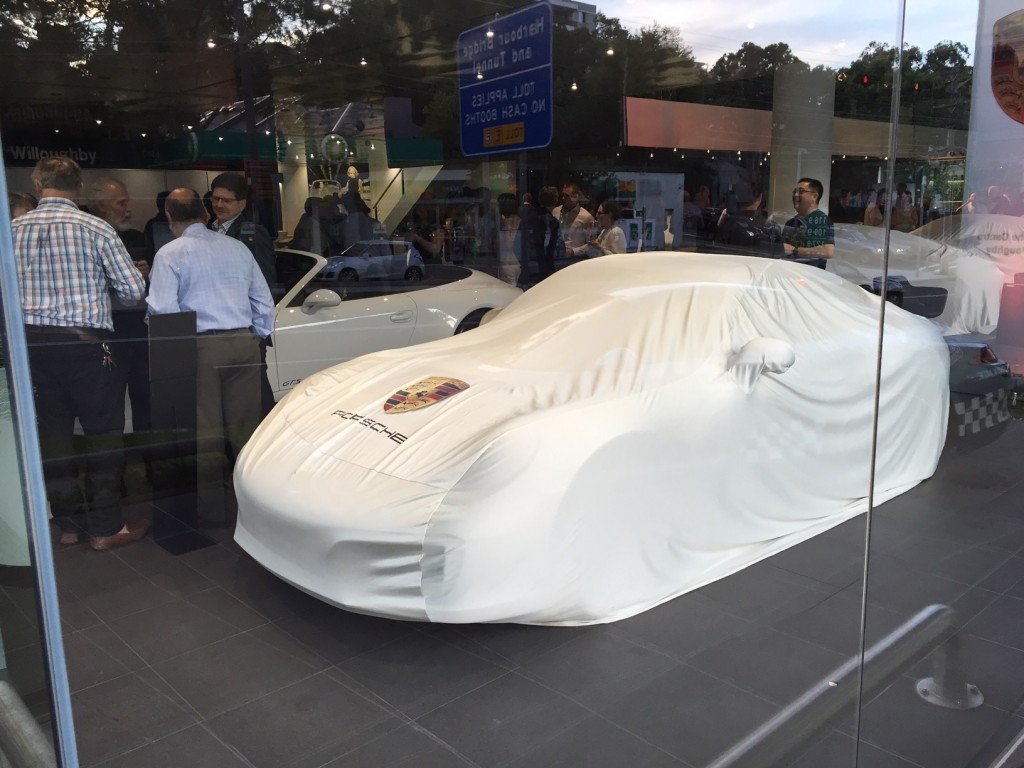 After some videos about innovation and building on the past and some puffs of smoke, the new car was unveiled, and I was impressed.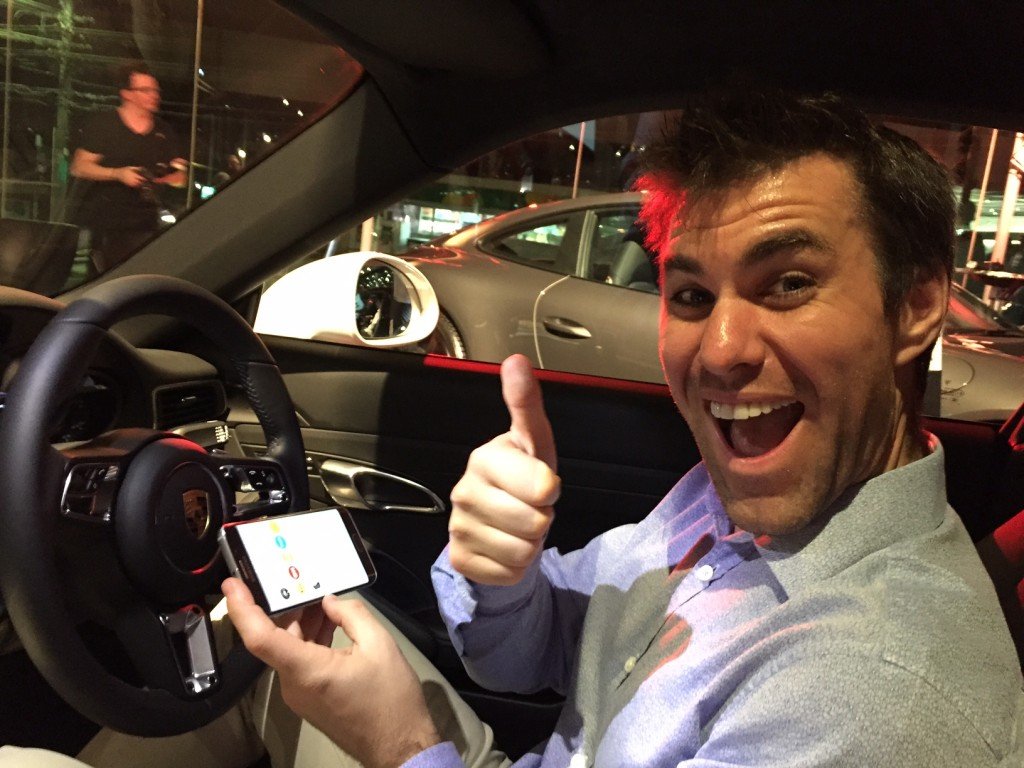 Group shot with Big Cam, Courtney and Brad, the guy on the far left was Courtney's friend which i cant remember his name.