Our Ikea dining room chairs we're in a white cotten fabric that was really not child friendly. White shows up every stain and they were not wipe clean.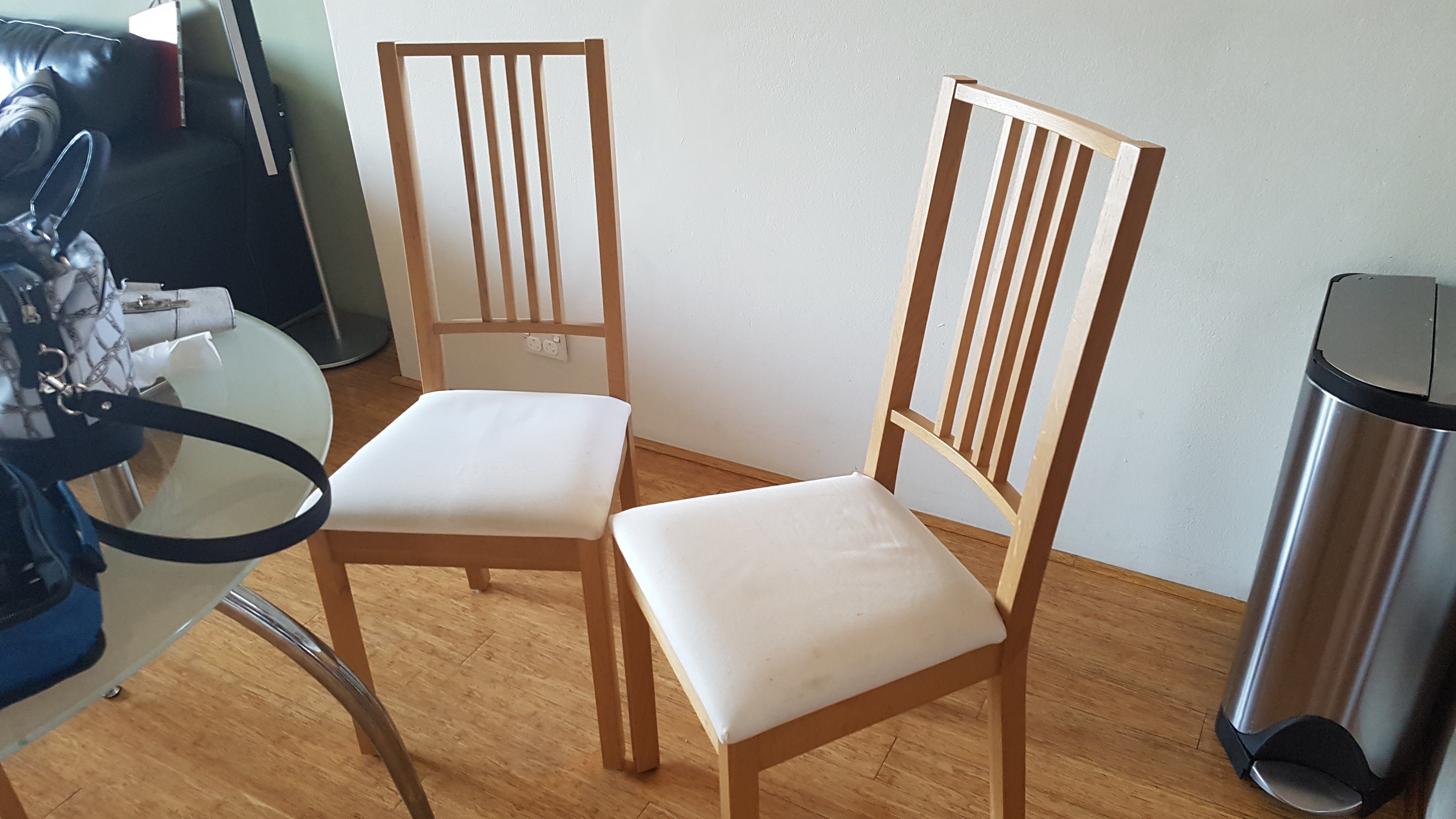 So I went to the local fabric store, Spotlight is the biggest chain here in Australia, and bought 2 meters at $20 per meter of darker pattened fabric that was weather resistant, so can be wiped clean.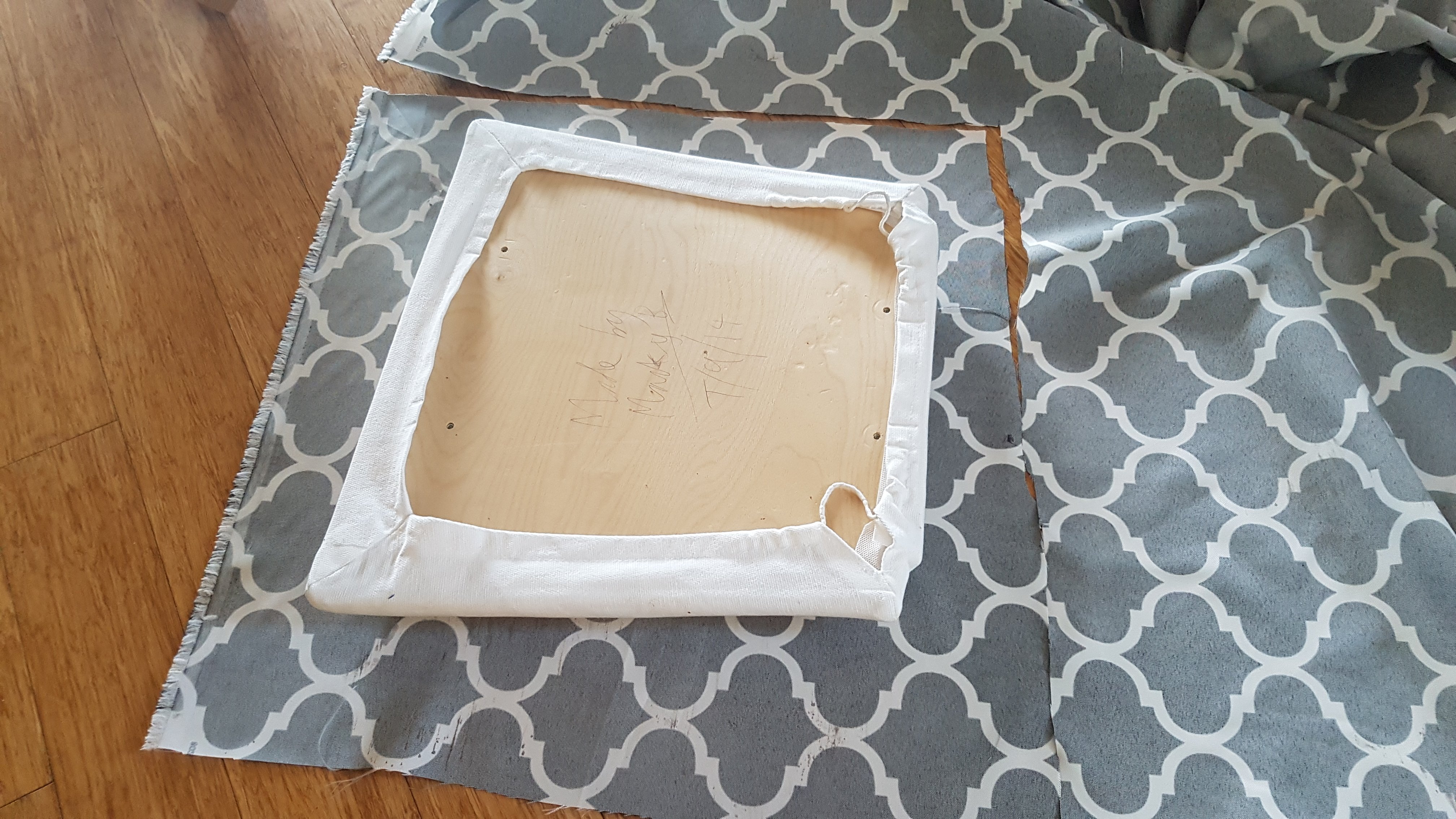 It was simple to cut to size with enough to overlap the sides.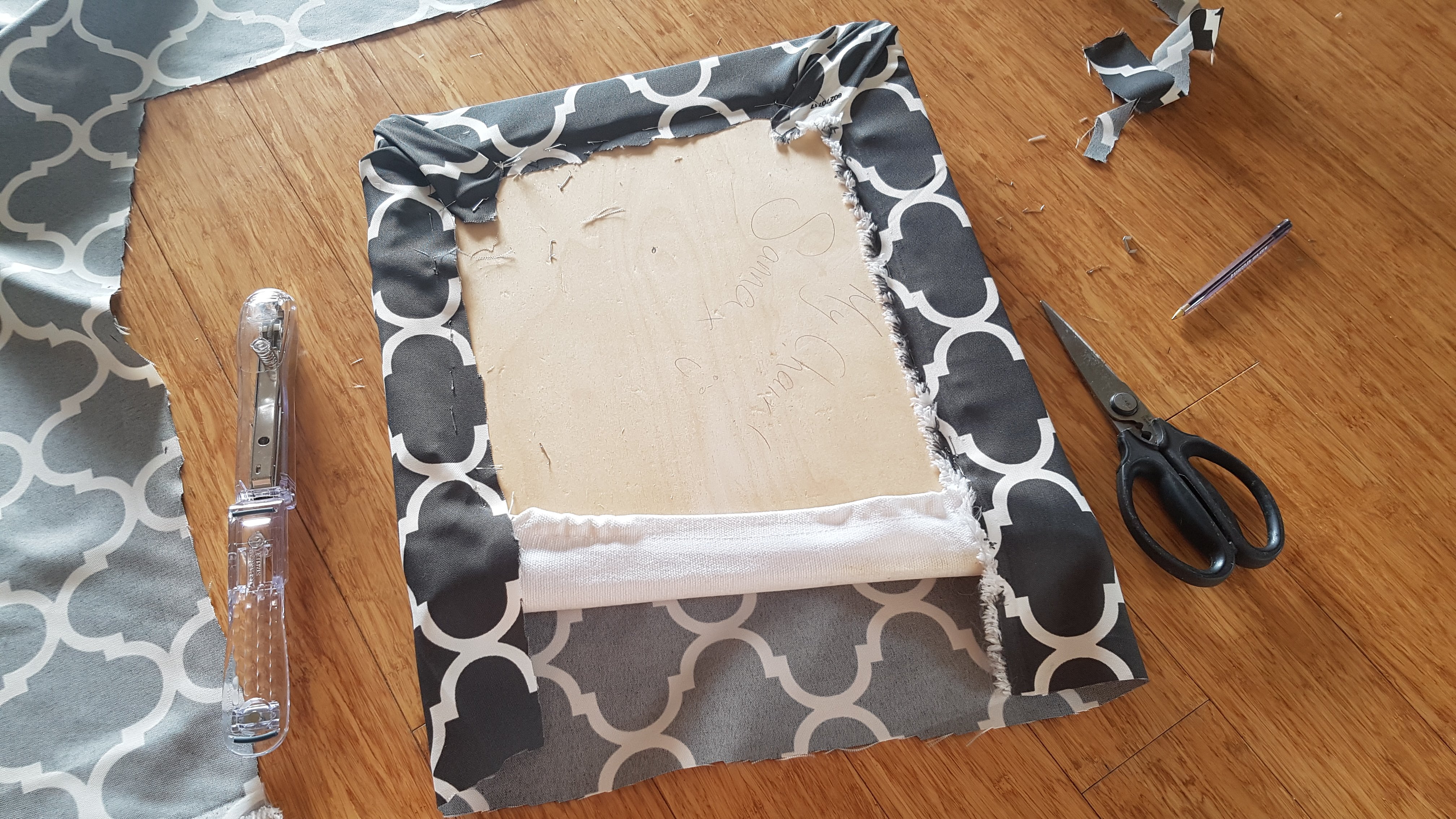 Staple the fabric to the under side wood of the chair. Top tip! use a decent stapler, mine was a super cheapo one and it kept not pushing into the wood and breaking, which made the whole job twice as long.
All done! Total time took me 1 hour, but if I had a decent stapler I could have done it in half the time. They look modern and are now child friendly from food stains.